Naleśniki
Naleśniki – Polish Pancakes is my children's' top choice for supper. They like it served with maple syrup or simply with sugar powder. It is 15 minutes to have it on a plate. Try!
I like spelt flour, as it is less modified compared to usual wheat flour. We don't use flour so much, so I prefer to spend more on a good quality product for my children, without home budget crisis;)
I also like 'Krupczatka' flour which is a wheat flour not so much grounded.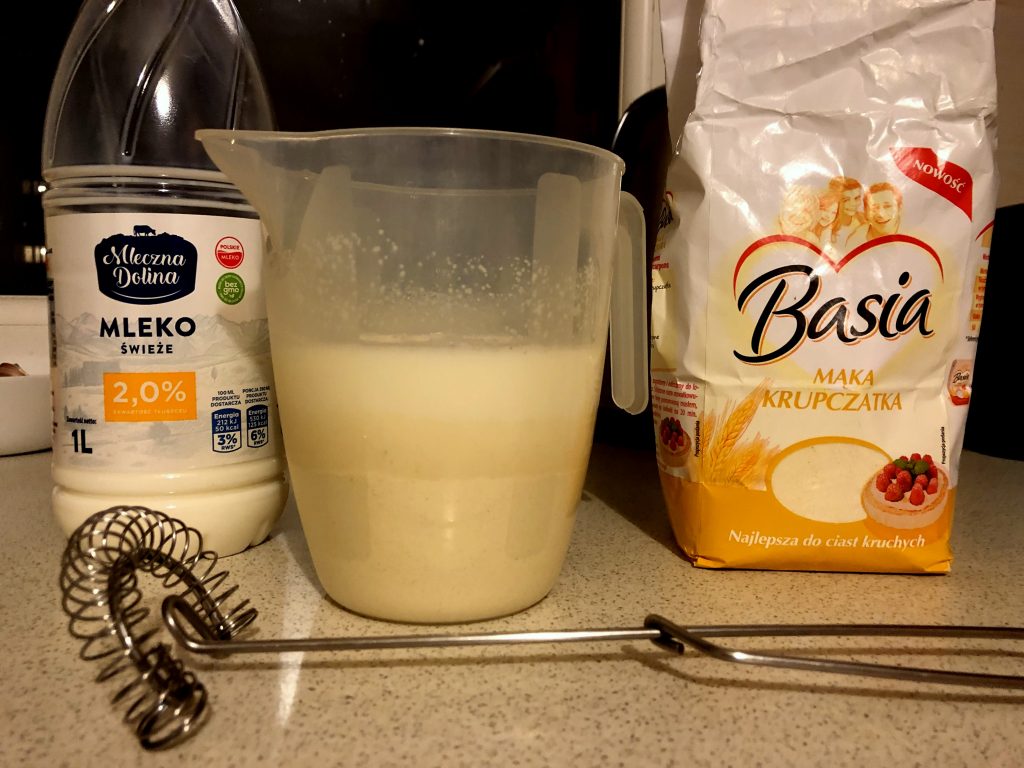 Ingredients:
2 cups flour
1 egg
1 cup milk
water
clarified butter for frying
Mix flour with egg and milk in a hand mixer or manually- a fork would also do the job:)
Add water till the consistency of the dough is semi – pouring.
Tip: let the dough rest for few minutes – gluten will make the dough smooth.
Fry on hot clarified butter for about 2 minutes on each side. Naleśniki – Polish Pancakes can be served straigh away or be a basis for other delicious dishes like Krokiety.
If you liked my posts and tried my recipes, you can consider buying me a coffee. Or rather I should say: you can buy me a flour for Pierogi, cabbage for Gołąbki and beets for Barszcz:) This would help me to cook more and public more delicious recipes for You. www.buymeacoffee.com/cookinpolish.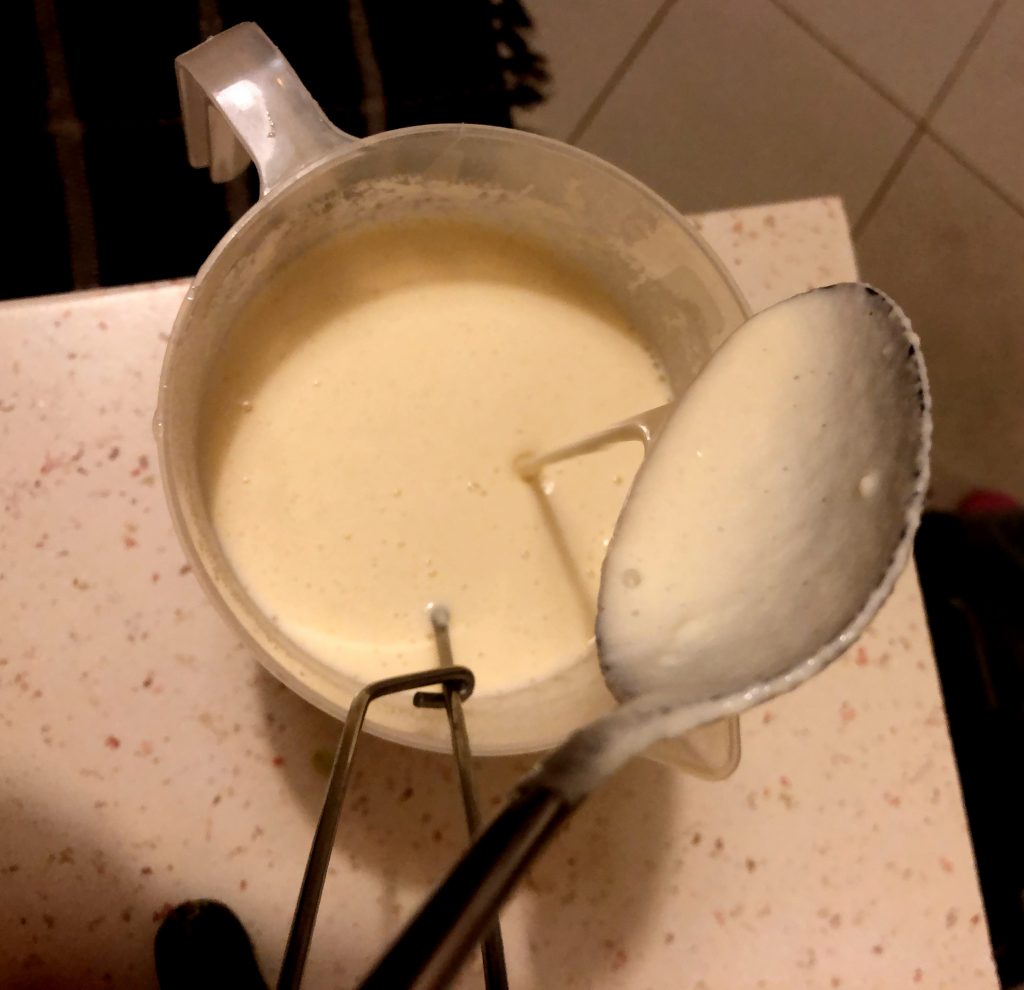 Enjoy! Smacznego!
Comment on the post if you have questions, other ideas on the recipe or just enjoyed reading. I would be happy to see your thoughts on my posts!
Thanks for liking and sharing my recipes to your friends – it helps to develop my blog!