There is just few steps from chicken soup to Krupnik. If you are cooking broth – you can change your mind almost anytime, add barley and potatoes and here it is- Krupnik – chicken soup with barley:). It is 'all in one' kind of soup, nutritious and healthy. If you add millet instead of barley – it would be great for colds, as millet is helping to dry the flegme;)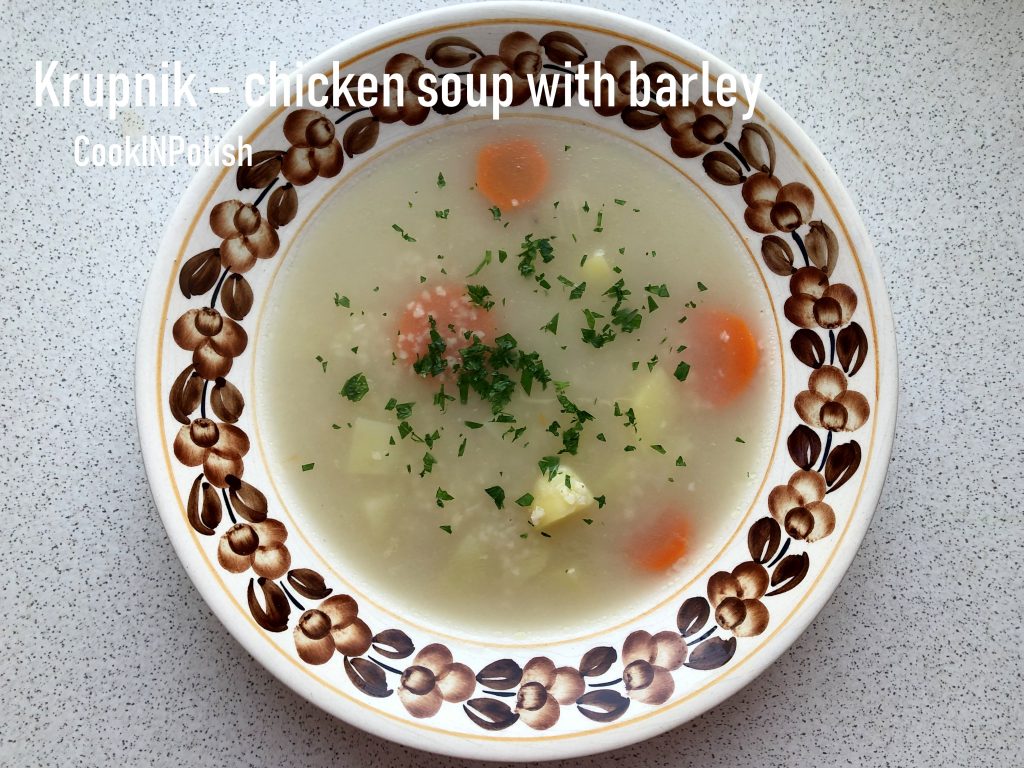 Ingredients:
100 g/ 3,5 oz barley
3-4 medium potatoes
5-6 chicken wings
3 medium carrots
1 medium parsley
2 cloves garlic
half leek- a green side
4 balls allspice
2-3 bay leaves
a piece of dried forest mushrooms
salt, pepper
Peel vegetables, cut carrots into slices. All vegetables, mushroom and chicken wings place in the pot, fill with cold water and put on the fire.
For broth – simmer for 3 hours and it's ready.
For Krupnik – chicken soup with barley – boil for an hour, then add barley and potatoes cut into pieces. You can take out chicken wings before. Boil for an additional half an hour, until barley and potatoes are cooked.
Serve with lots of parsley.
Enjoy! Smacznego!