There is just few steps from chicken soup to Krupnik. If you are cooking broth – you can change your mind almost anytime, add barley and potatoes and here it is- Krupnik – chicken soup with barley:). It is 'all in one' kind of soup, nutritious, hearty, warming and healthy. If you add millet instead of barley – it would be great for colds, as millet is helping to dry the flegme;)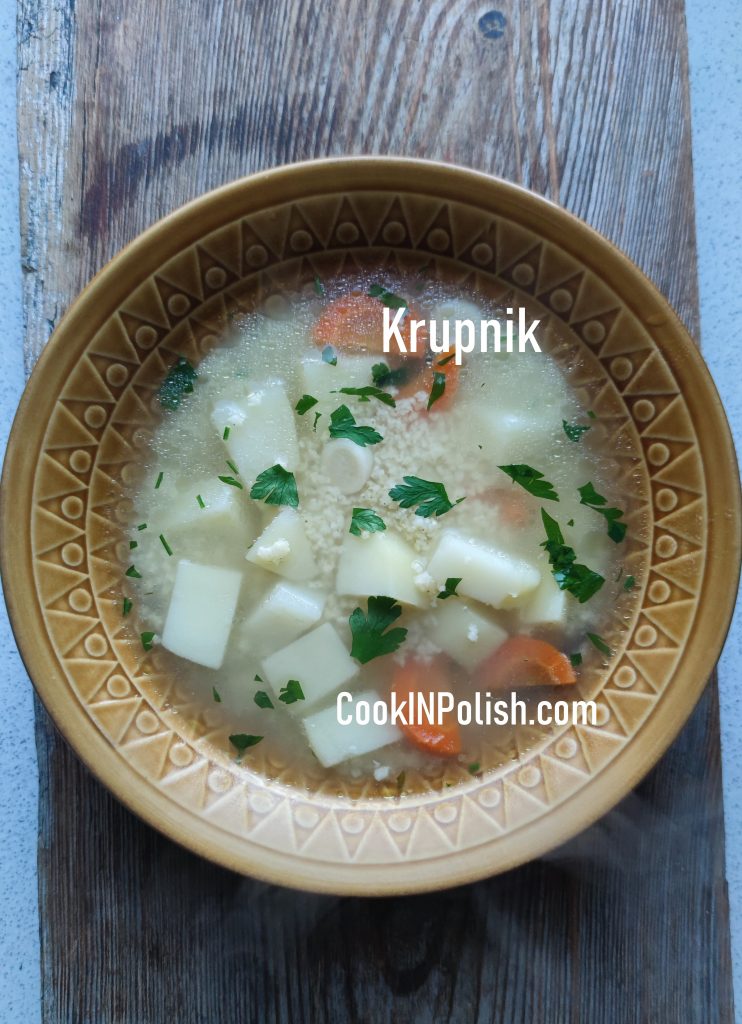 Ingredients:
100 g/ 3,5 oz barley
3 – 4 medium potatoes
5 – 6 chicken wings
3 medium carrots
1 medium parsley or parsnip, whichever is available in the place you live
2 cloves garlic
half leek- a green side
4 balls allspice (seeds of allspice)
2 – 3 bay leaves
a piece of dried forest mushrooms (porcini are the best)
salt, pepper
Peel vegetables, cut carrots into slices. All vegetables, mushroom and chicken wings place in the pot, fill with cold water and put on the fire. Add allspice, bay leaves and dried forest mushroom.
For broth – bring to boil and simmer for 2 hours and it is ready.
For Krupnik – chicken soup with barley – boil soup for an hour, then add barley and potatoes cut into pieces. You can take out chicken wings before. Boil for an additional half an hour, until barley and potatoes are cooked. Season with salt and pepper.
Serve with lots of parsley.
Enjoy! Smacznego!
Check also other recipe for food that helps immune, click this link: Immune Boost. My first remedy for cold is onion syrup, but my favorite is beets leaven, salty, full of garlic, just delicious. I drink it daily.
If you liked my posts and tried my recipes, you can consider buying me a coffee. Or rather I should say: you can buy me a flour for Pierogi, cabbage for Gołąbki and beets for Barszcz:) This would help me to cook more and public more delicious recipes for You. www.buymeacoffee.com/cookinpolish.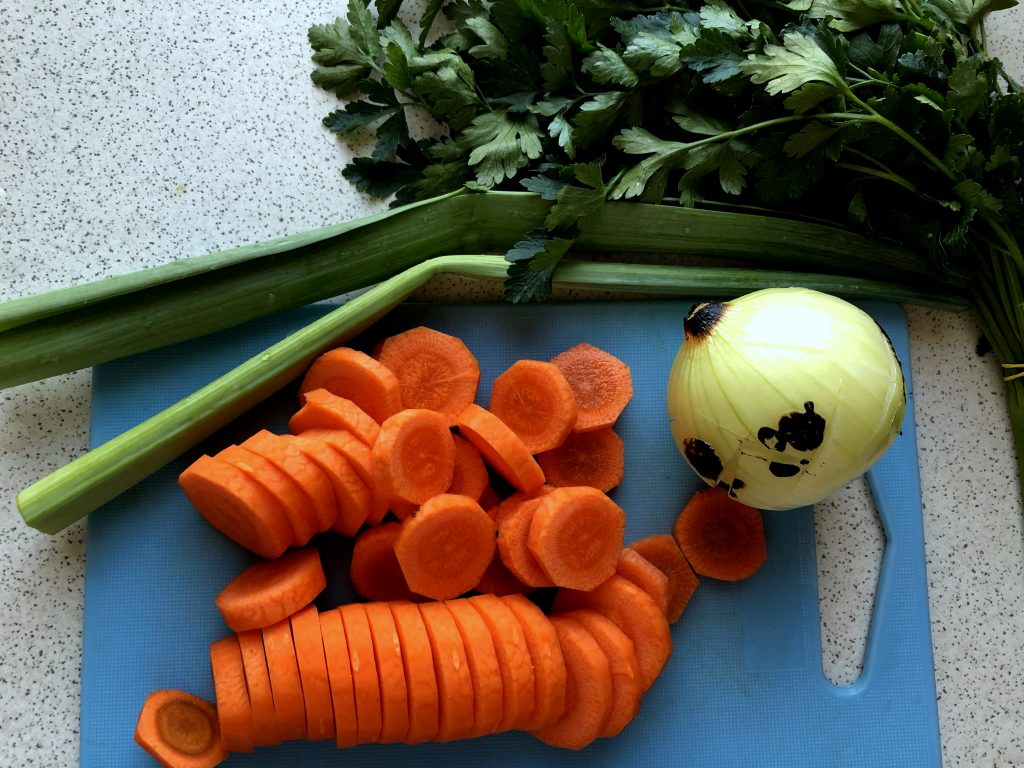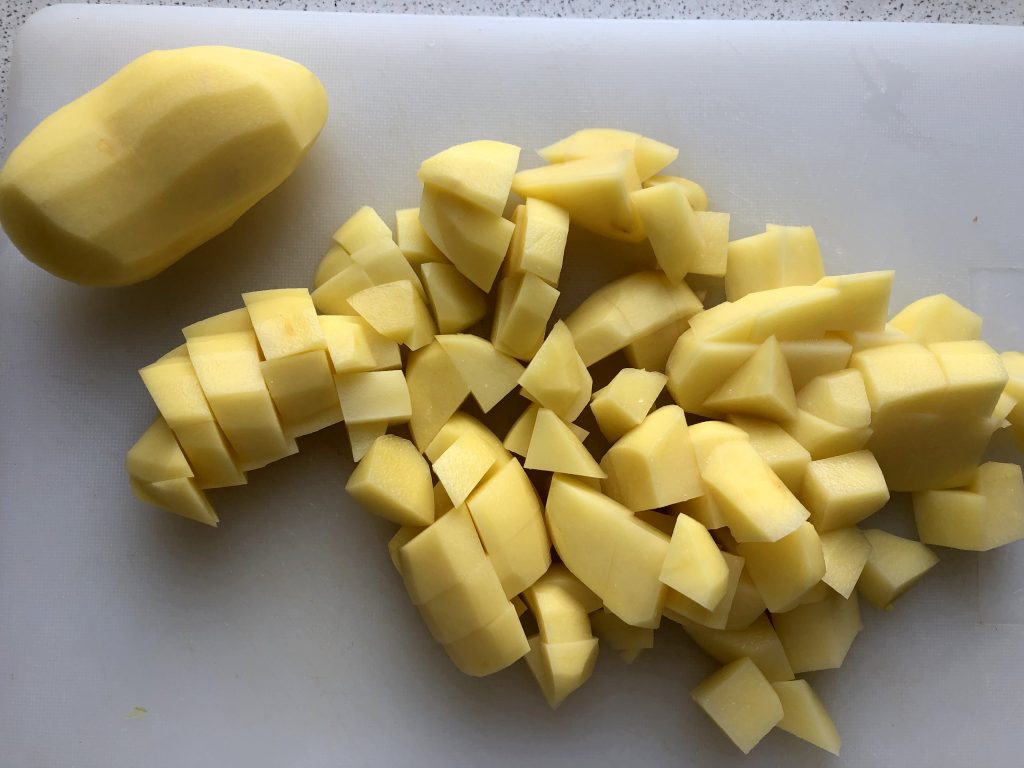 Enjoy! Smacznego!
Comment on the post if you have questions, other ideas on the recipe or just enjoyed reading. I would be happy to see your thoughts on my posts!
Thanks for liking and sharing my recipes to your friends – it helps to develop my blog!