Last weekend we went to Mazuria Lake district in the North East of Poland. We went mushroom picking twice and they both were successful:) Check more photos from the woods on my Instagram account. I was hunting for parasol mushrooms and I was lucky to find them in one of my places:) I made fried parasol mushrooms for dinner. They were a delicious alternative for a piece of meat. Remember to pick only mushrooms that you are absolutely sure that are edible or ask for expertise someone experienced and trustworthy, who can recognize them.
Check more seasonal recipes under section: Autumn food.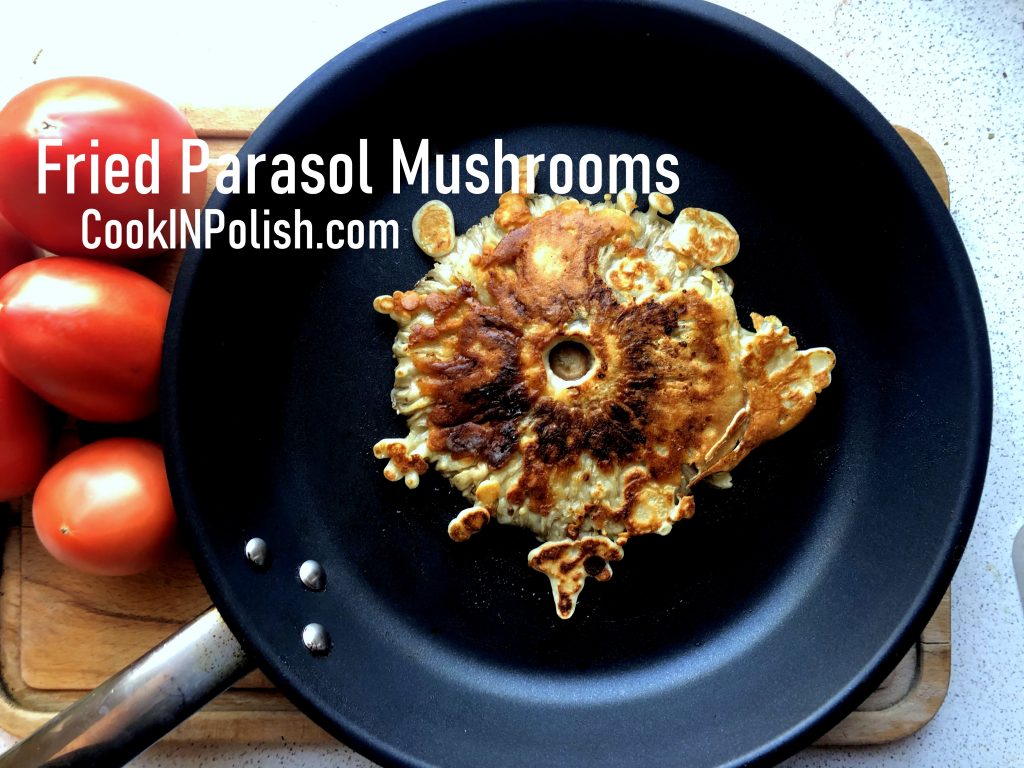 Ingredients
6 parasol mushrooms
5 tbs flour
1 egg
1 cup milk
salt and pepper
butter for frying
Remove the stalks. Use only the head of the parasol mushroom as the stem is tough.
Prepare batter: Combine flour and an egg with milk. Season with salt and freshly grounded pepper. Mix carefully and set aside for a few minutes. Gluten will be released and mixture will become smooth and thick. If needed adjust the amount of flour/ water so that the batter was quite thick.
Just before dipping, wash the caps shortly, to get rid of the dirt. Don't do it in advance, as they will get soggy. Dip the dry caps in a batter and place them on the pan with hot melted butter. Fry them until golden.
It's the best to serve fried parasol mushrooms straightaway, I like to have them with rice and tomato. They make a perfect vegetarian dinner:)
Enjoy! Smacznego!