In my family house beets and horseradish – Ćwikła is served during Easter and Christmas, it usually goes with home made meats and vegetable salad.
Check more beets' Polish recipes on: http://cookinpolish.com/tag/beets/.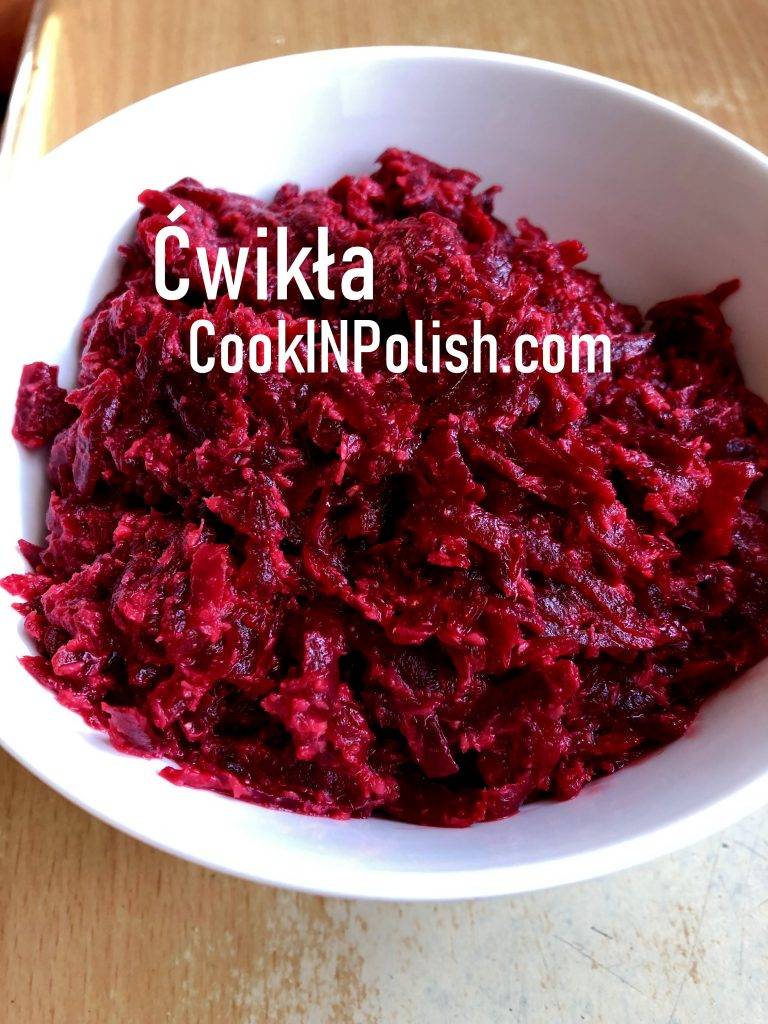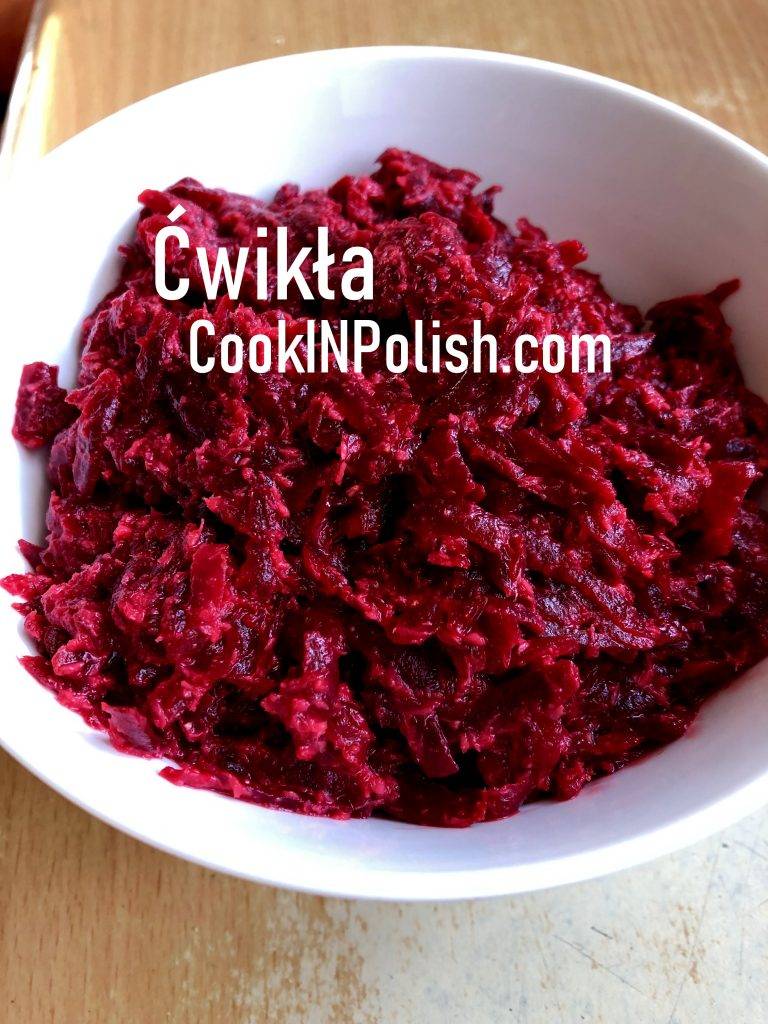 Ingredients
5 beets
1/2 cup horseradish
salt, pepper
3 tbs lemon juice
Cook whole beets without peeling in small amount of water. Peel them and grate them.
Add salt, pepper and lemon juice.
Add grated horseradish. You can add less and check the taste, so that it wasn't too hot.
Serve your beets and horseradish – ćwikła as a side dish to meats.
Enjoy! Smacznego! 🙂