Strawberries got much cheaper, as they are in full season. To preserve this deliciousness for Winter, I made Polish strawberry jam, exactly as my Mom used to make in my childhood. With no jelling sugar, simple and short list of ingredients. Sugar and lemon juice are preservatives, they help to preserve jam over Winter. Although I added one magic ingredient, that makes strawberry jam taste exceptional and it was.. butter. Try that trick and you'll never use the other method:)
My Polish strawberry jam is spreadable, I use it just like butter with bread and butter. It's great with pancakes, waffles and cakes. And what's most important it tastes amazing!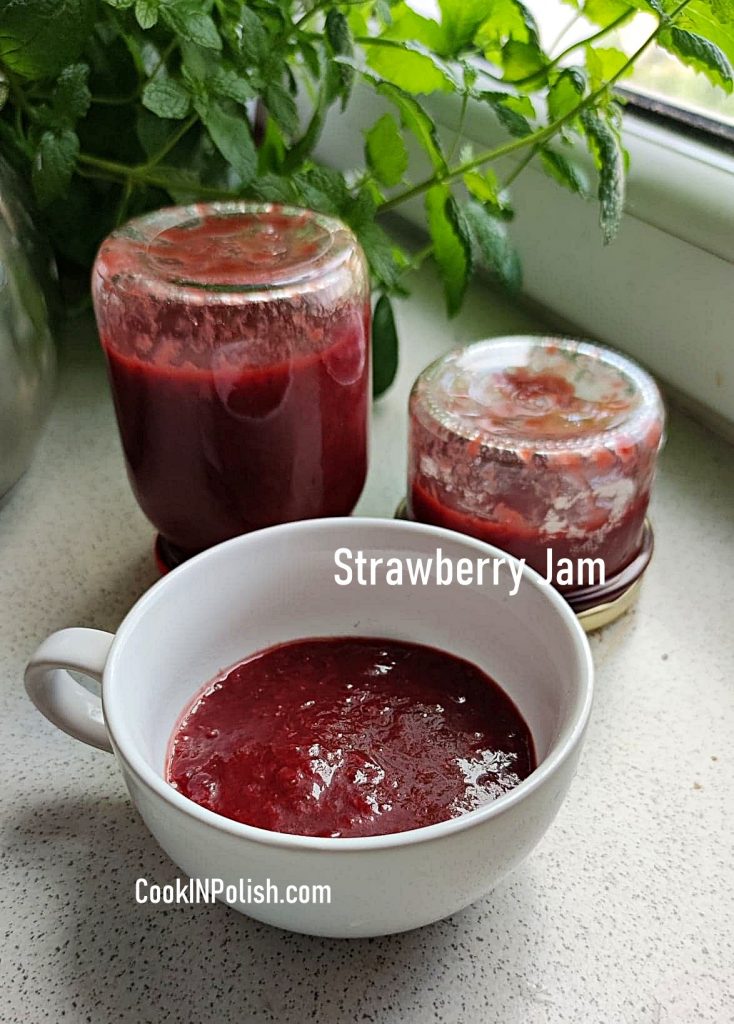 How to choose strawberries for Polish strawberry jam?
Strawberries need to be ripe and sweet. The best moment to get them this way is full season or end of season. Good news- they are the cheapest that moment too! Don't buy strawberries for jam when there was raining, they might be too watery! Choose a good variety of strawberries for jam, I choose marmalade which is dark and exceptionally sweet. In your country there might be other variety available, you can ask seller or just try few to choose the best.
Ingredients
2 kg / 4 lb strawberries
2 cups sugar
4 tablespoons lemon juice
1 teaspoon butter
Wash strawberries carefully, remove the hulls and green tops. Place them in a heavy bottom large saucepan and top with sugar. Cover with table cloth and set aside for 2 hours or overnight, so that the juice come out.
After that time place a saucepan on a medium heat uncovered, stir so that sugar dissolved completely and wait till strawberries boil. Stir them from time to time. Once they boil, add lemon juice and butter. Reduce the heat to low and and let it saute for 2-3 hours. Strawberries would fall apart, juice would reduce and get thick. Remember to stir strawberries constantly, specially once they got thick.
Hot strawberry jam transfer to clean sterile jars and close them. Pasteurize in a pot with a table cloth on the bottom, in water bath or using your favorite pasteurization method. You can also skip pasteurization and use your strawberry jam within two weeks, then you need to store jam in the fridge.
Smacznego!
Try Polish Strawberry Jam with Polish Crepes with farmers cheese. It would work great as an additional topping:)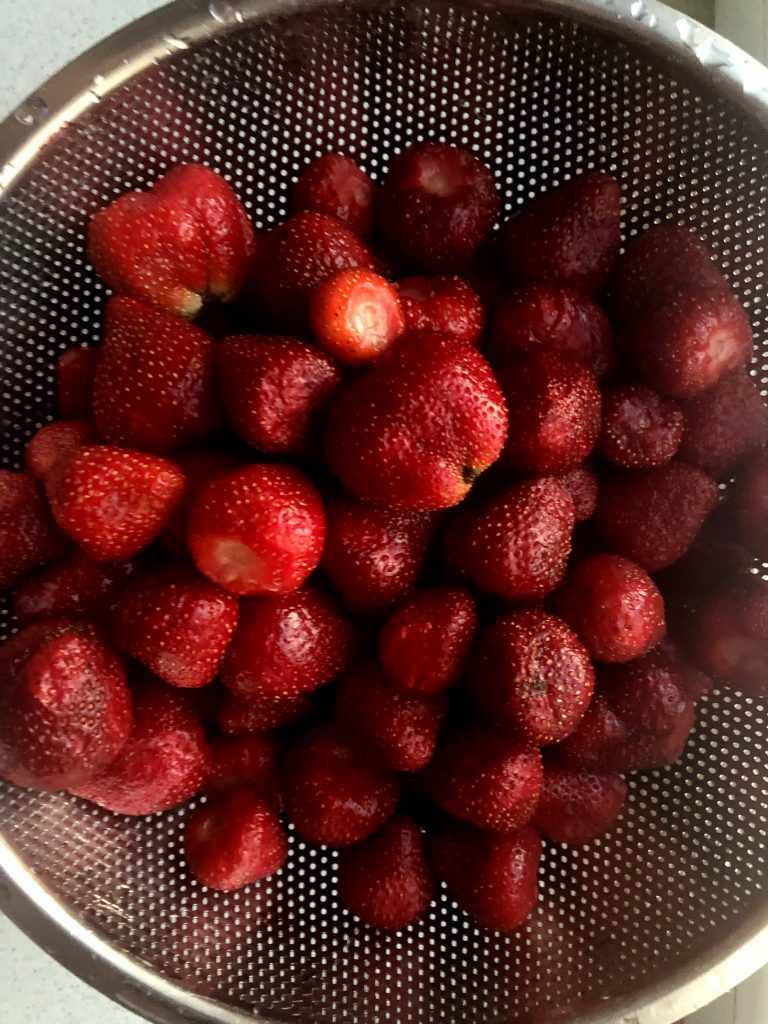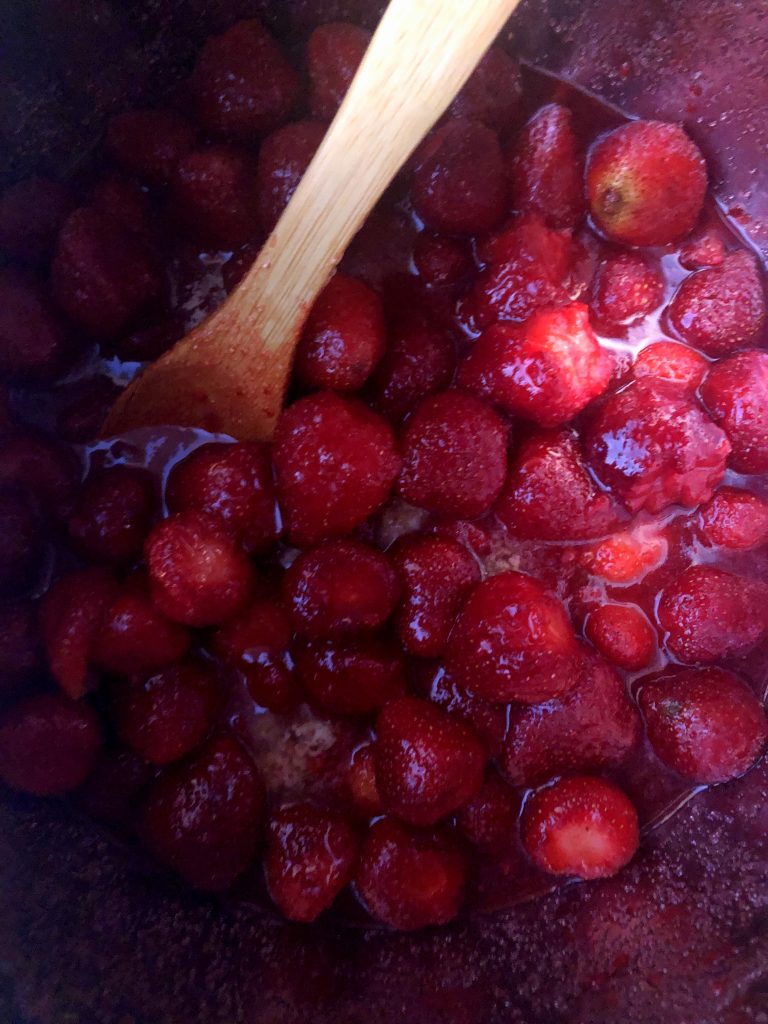 Comment on the post if you have questions, other ideas on the recipe or just enjoyed reading. I would be happy to see your thoughts on my posts!
Thanks for liking and sharing my recipes to your friends – it helps to develop my blog!