Early spring is a great time for using stinging nettle in the kitchen. Pokrzywianka – Stinging Nettle Soup is healthy and easy to prepare. Remember to get only top parts of the youngest nettles, away from the motorways.
For the soup I also use other herbs I find. This time it was young sorrel and lovage. I also used bluszczyk kurdybanek: ground- ivy, which is very aromatic. In Old Polish cuisine ground-ivy was as popular as parsley is nowadays (wikipedia: https://en.wikipedia.org/wiki/Glechoma_hederacea).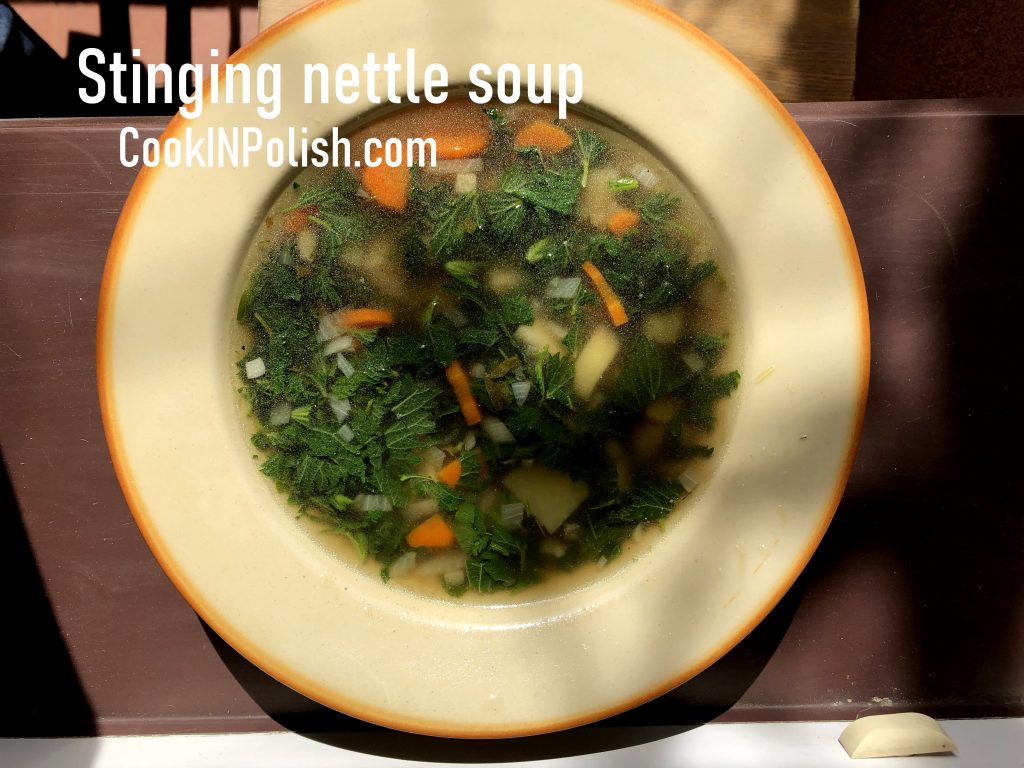 Ingredients
4 handfuls of nettles
1 large onion
1 carrot
leek (green parts)
4-6 potatoes
other herbs that you find: sorrel, bears' garlic, lovage, ground- ivy
salt, pepper, nutmeg
sweet cream
Cut onion and fry on oil or butter, after 2 minutes add chopped carrot and fry another 4 minutes.
Put vegetables to the pot, add leek and water (6-8 cups).
Add diced potatoes and boil (12-15 minutes) until they are almost cooked.
In the meantime wash nettle and herbs and cut them. Use gloves, so that the nettle didn't burn you. Add all the greens to the pot and cook for another 5 minutes.
Season with salt, pepper and nutmeg. You can add sweet cream, I didn't.
I eat Pokrzywianka Stinging Nettle Soup at least once a year, try!
For more Polish soups check this link.
If you liked my posts and tried my recipes, you can consider buying me a coffee. Or rather I should say: you can buy me a flour for Pierogi, cabbage for Gołąbki and beets for Barszcz:) This would help me to cook more and publish more delicious recipes for You. www.buymeacoffee.com/cookinpolish.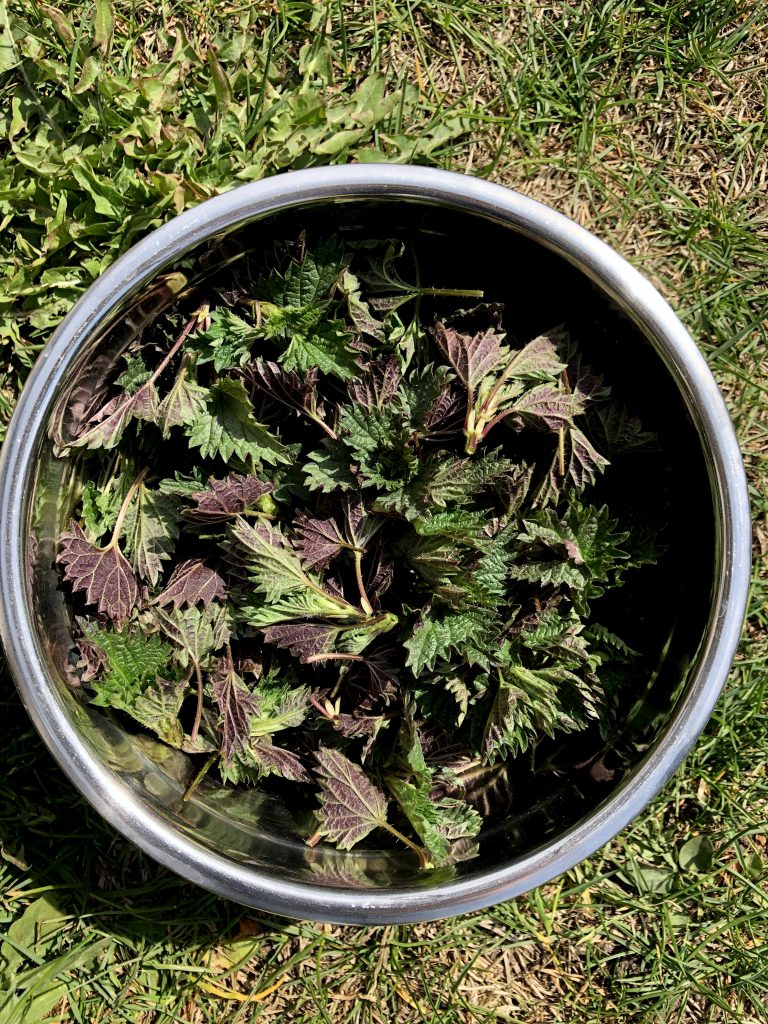 _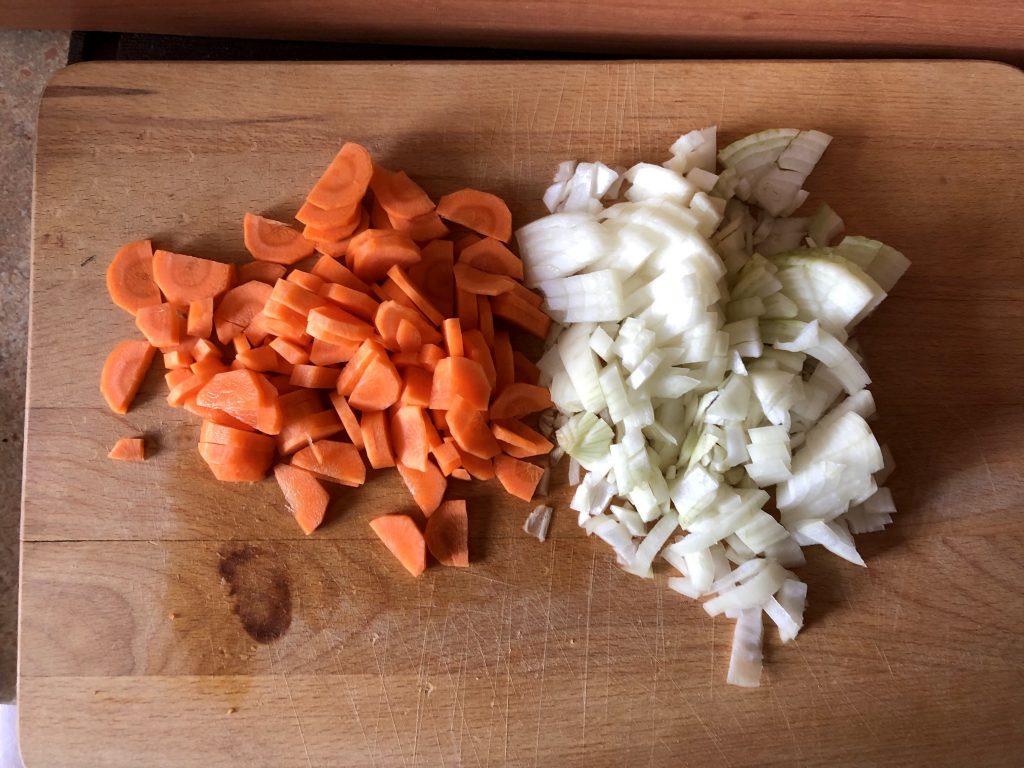 _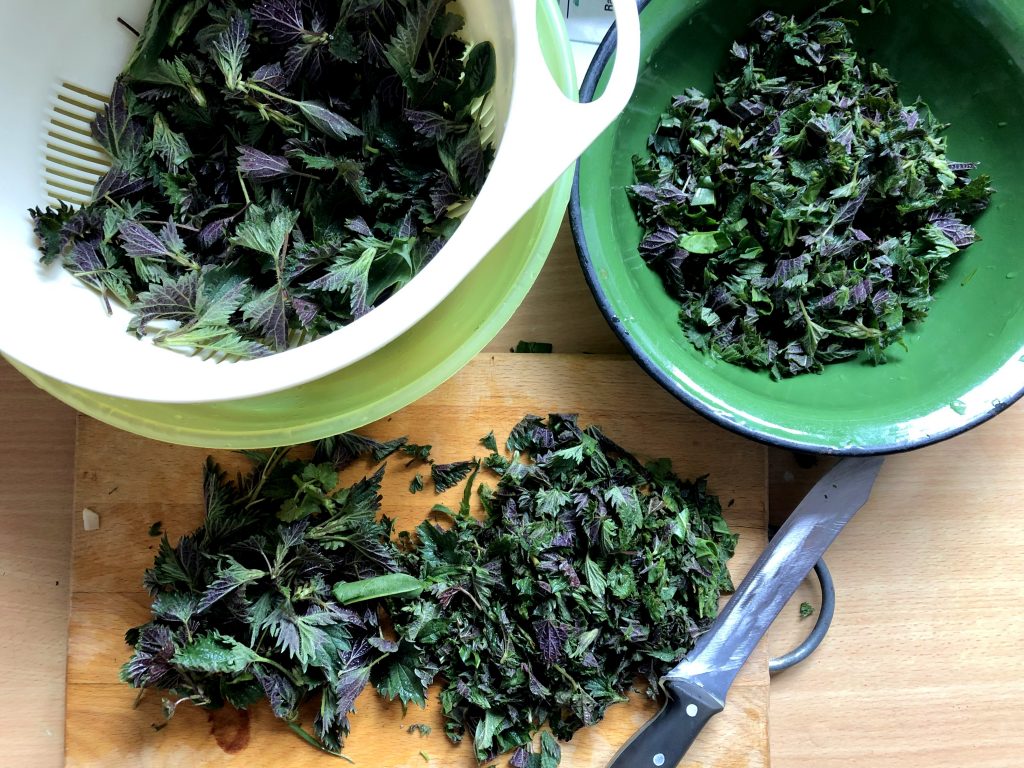 _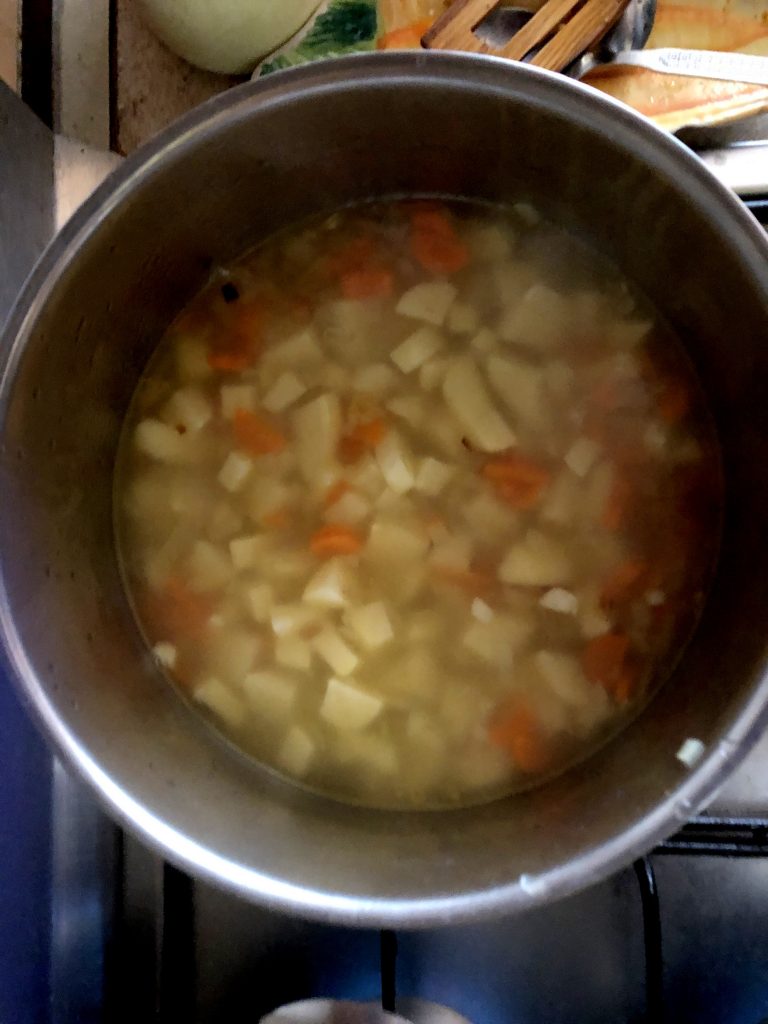 _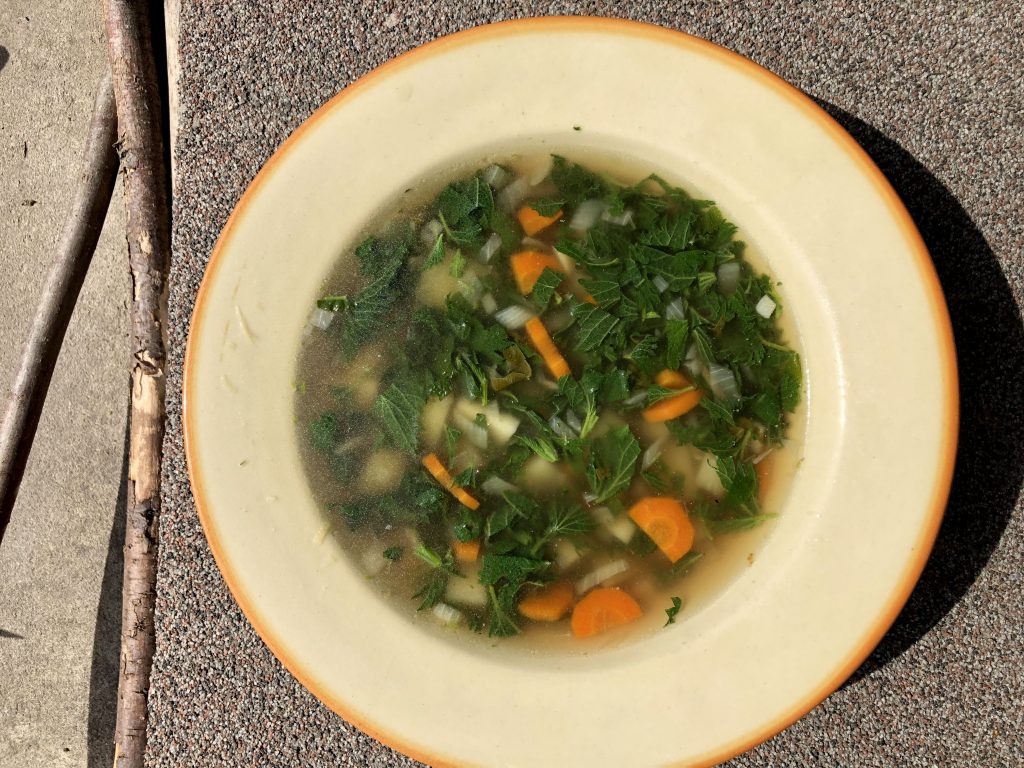 Comment on the post if you have questions, other ideas on the recipe or just enjoyed reading. I would be happy to see your thoughts on my posts!
Thanks for liking and sharing my recipes to your friends – it helps to develop my blog!