Beef Goulash is a great Sunday dish for the whole family. We like it served with Kluski Śląskie, buckwheat or just boiled potatoes. I love this kind of dishes, I make more that for one dinner and can/ freeze some for later.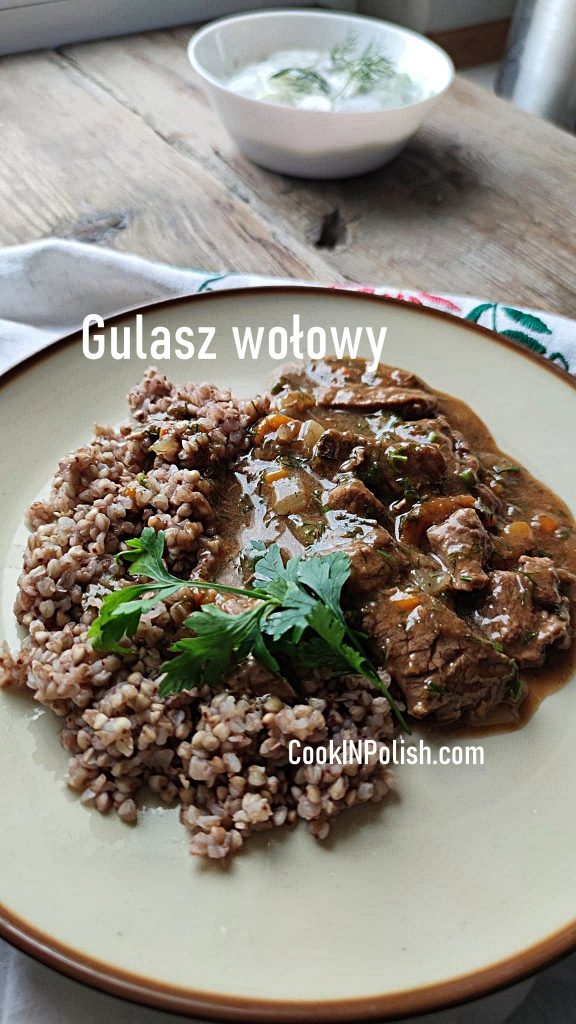 Ingredients
800 g / 2 lb beef
2 onions
1 carrot
5 allspice seeds
3 bay leaves
2 teaspoons sweet paprika powder
3 tablespoons flour
1 teaspoon butter
oil for frying
Wash and dry beef and dice it into about 2 and half cm (1 in) cubes. Toss meat in flour. Heat oil in the pan and fry meat roughly and transfer to the large saucepan. Do not overload pan with meat, or temperature would fall and meat instead of frying would be boiling. You can make it in few batches.
Skin onion and dice it. Place it on the same frying pan with a tablespoon of oil, salt it and saute for 3 minutes. Add sweet pepper powder, and saute for one more minute. Add two cups of boiling water, mix all and transfer to the saucepan with meat. Meat should be covered with fluids. Place saucepan on the stove top, turn heat on low. Peel carrot and dice it finely. Add to the goulash. It would thicken the dish naturally. Saute beef goulash for 1 – 1 and half hour, till the meat is tender and falls apart under fork. Check while cooking and add some water if necessary.
Sauce that is made during cooking should be thick,onion and carrot thickens it, if you want it thicker, mix a tablespoon of flour in a half cup of water and pour it into the saucepan. Add a teaspoon of butter, it would make the sauce smooth and delicious. Bring to boil, after one more minute turn off the fire.
Serve it with parsley. As a side I like buckwheat or Silesian Potato Dumplings – kluski śląskie or Kopytka.
Smacznego! Enjoy!
If you liked my posts and tried my recipes, you can consider buying me a coffee. Or rather I should say: you can buy me a flour for Pierogi, cabbage for Gołąbki and beets for Barszcz:) This would help me to cook more and public more delicious recipes for You. www.buymeacoffee.com/cookinpolish.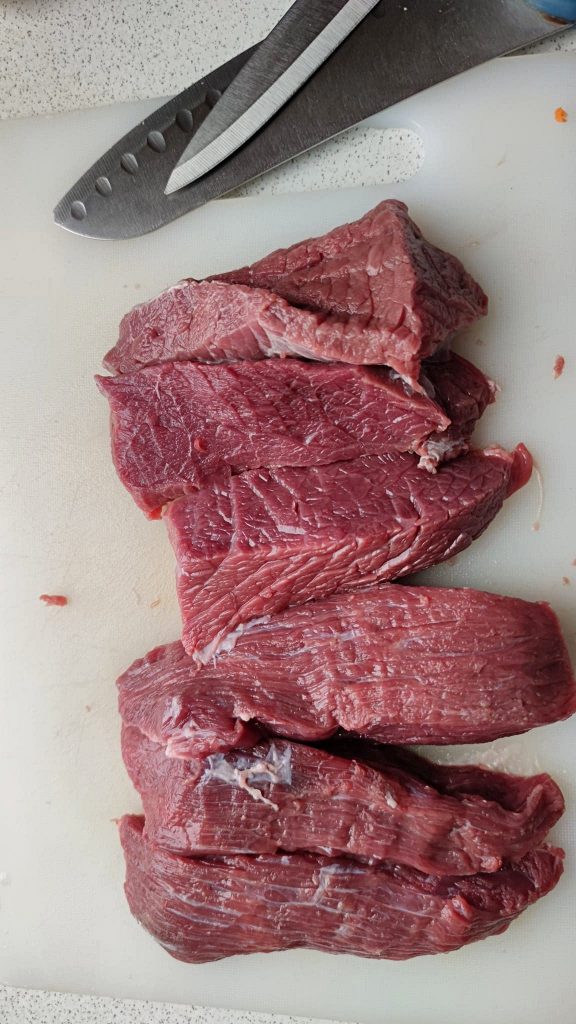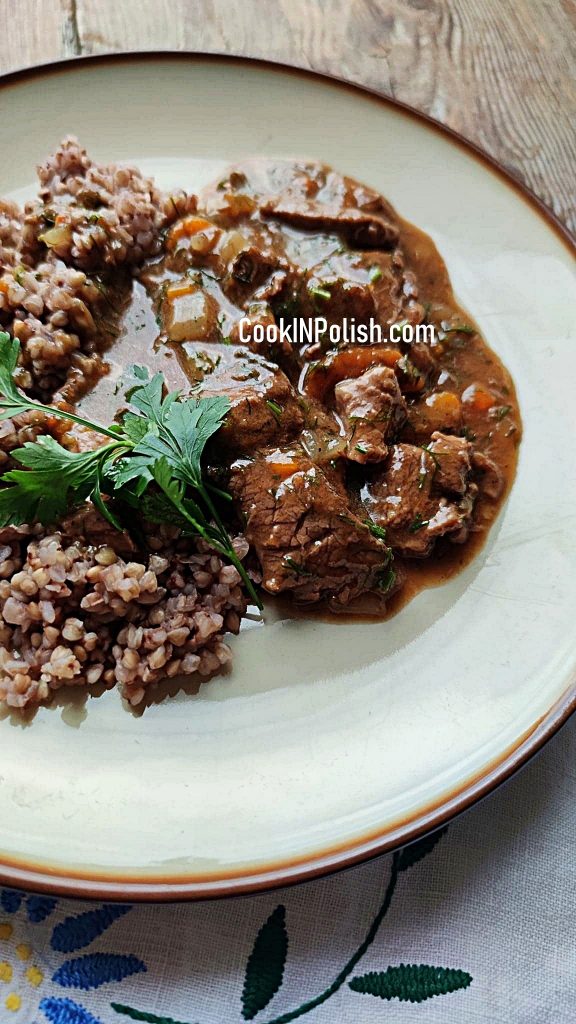 Comment on the post if you have questions, other ideas on the recipe or just enjoyed reading. I would be happy to see your thoughts on my posts! Have you ever made Beef Goulash yourself?
Thanks for liking and sharing my recipes to your friends – it helps to develop my blog!