White Radish Salad can be a nice everyday portion of raw vegetables on your table. Surówka is in polish cuisine very important part of the dinner- you eat potatoes, meat and – Surówka.
It is a salad prepared from raw vegetables, grated or cut, served with various sauces – sour cream, mayonnaise or oil.
Try also Mizeria, which is very popular in Poland: http://cookinpolish.com/polish-cucumber-salad-mizeria/.
And here is a review of Polish Slaws, the most popular and most liked. I will be adding there new surówki recipes, that I come across later on. Subscribe to my newsletter not to miss a recipe.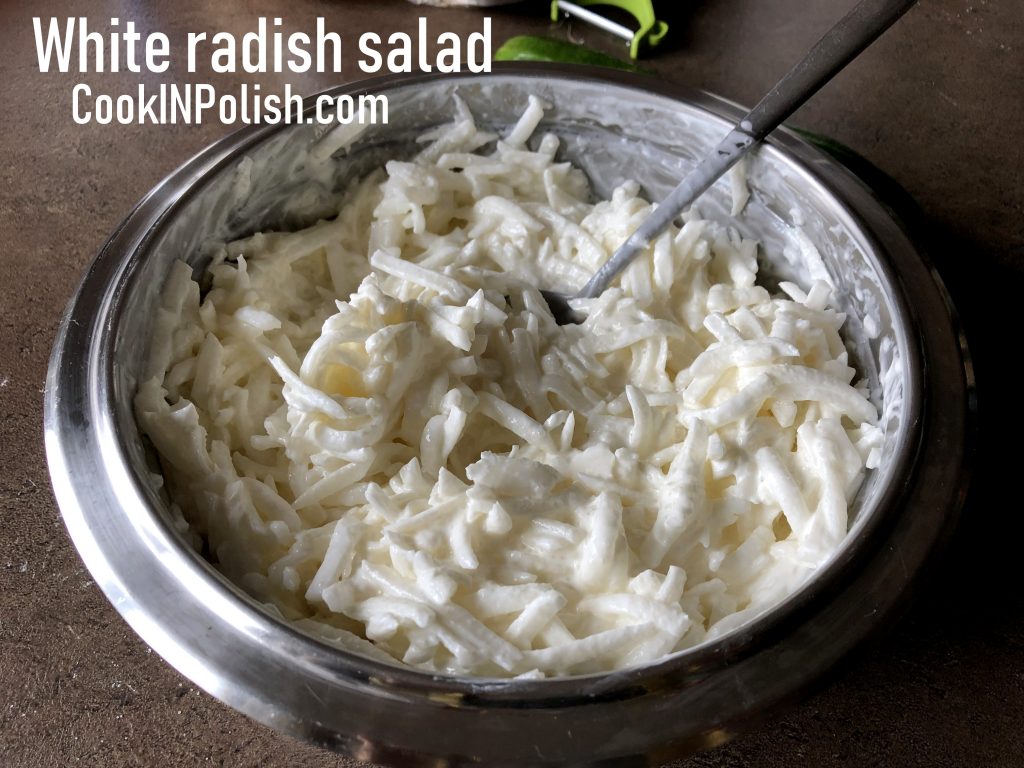 Ingredients
3 medium white radishes
1 cup sour cream
salt, pepper
1 tbs vinegar
Peel and grate radishes. Add sour cream, salt and pepper and vinegar (or lemon juice). Serve straight away or cool for 30 minutes in the fridge.
Enjoy your White Radish Salad. Smacznego!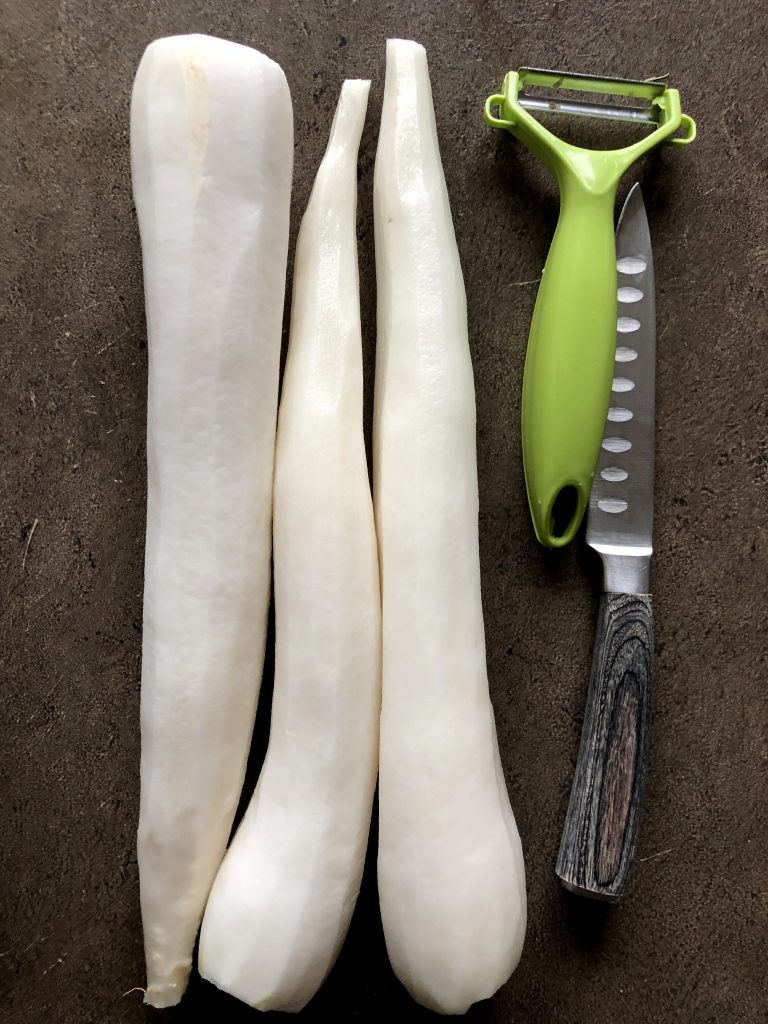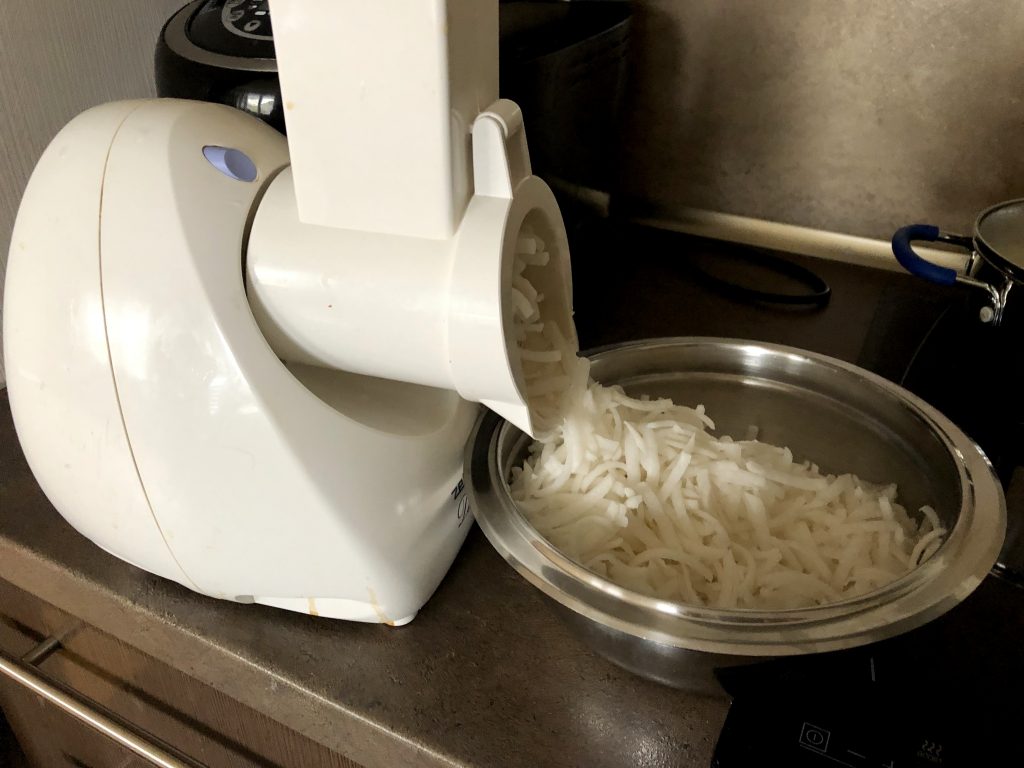 Comment on the post if you have questions, other ideas on the recipe or just enjoyed reading. I would be happy to see your thoughts on my posts! Please send me pictures of your White Radish Salad, I would be glad to share them and public under the post.
Thanks for liking and sharing my recipes to your friends – it helps to develop my blog!