White Radish Salad can be a nice everyday portion of raw vegetables on your table. Surówka is in polish cuisine very important part of the dinner- you eat potatoes, meat and – Surówka.
It is a salad prepared from raw vegetables, grated or cut, served with various sauces – sour cream, mayonnaise or oil.
Try also Mizeria, which is very popular in Poland: http://cookinpolish.com/polish-cucumber-salad-mizeria/.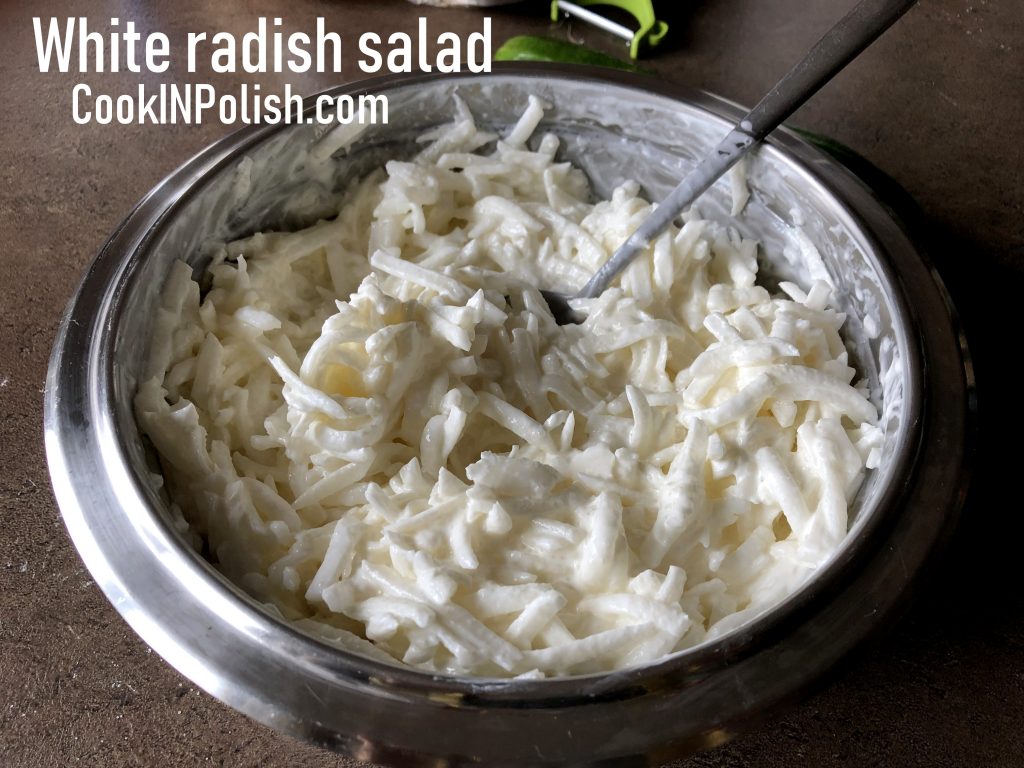 Ingredients
3 medium white radishes
1 cup sour cream
salt, pepper
1 tbs vinegar
Peel and grate radishes. Add sour cream, salt and pepper and vinegar (or lemon juice).
Enjoy your White Radish Salad.