Feel like Żurek, but don't have kwas? You can make kwas yourself, if you have spare 5-7 days. Fortunately there is a way out, to enjoy delicious Żurek without waiting. One of my foodie friends, who often sends me inspiration for new recipes, asked me for a Żurek for Cheaters recipe and here it is:) Sorry Bill, that it takes this long, I hope to get many more inspirations from you!
For classic Żurek check this recipe: Żurek.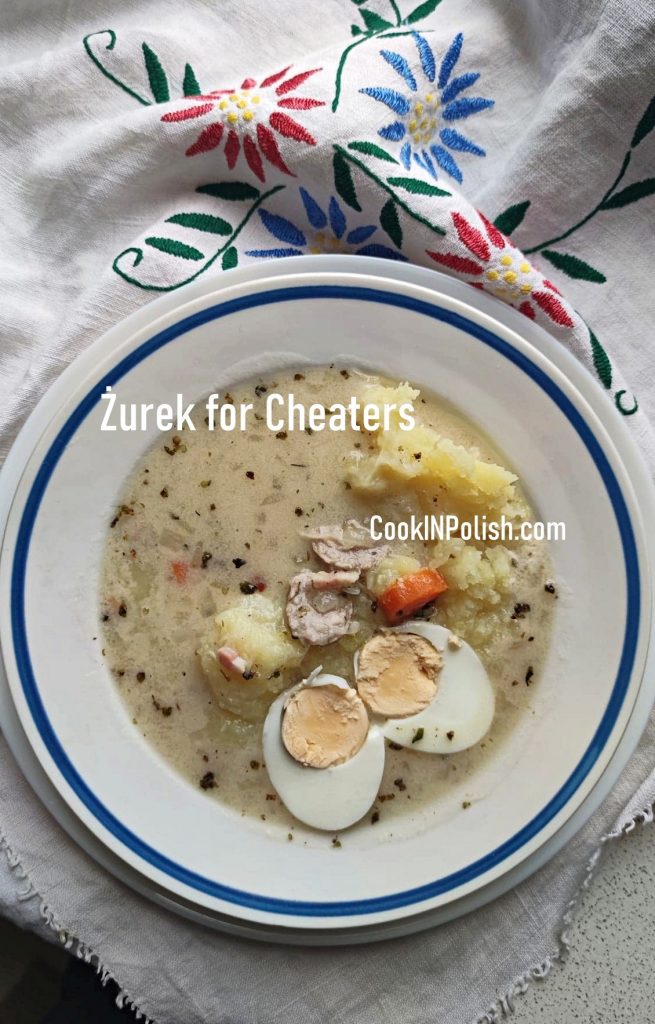 Ingredients
6 cups vegetable stock
5 cups buttermilk
120 g/ 4 oz bacon
1 medium carrot
4 potatoes
3 tablespoons grated horseradish
3 tablespoons rye flour
3 bay leaves
5 seed all spice
1 tablespoon marjoram
2 medium onions
salt and pepper
400 g / 1 lb fresh kiełbasa
3 hard boiled eggs
Dice bacon. Skin and dice onions and garlic. Saute onions, garlic and bacon in a soup saucepan. Pour vegetable stock to the pan, add bay leaves and allspice.
Peel carrot and potatoes. Slice a carrot and dice potatoes into medium cubes. Add them to the saucepan and let all simmer for 20 minutes till veggies are done. After 10 minutes of cooking add diced fresh kiełbasa to the saucepan.
In a meantime combine buttermilk with grated horseradish and rye flour. Slowly pour buttermilk mixture into the saucepan, mixing all the time. Let the soup boil and turn off the gas. Season with marjoram, salt and pepper.
Serve Żurek for Cheaters with hard boiled egg.
Note: you can also boil potatoes separately and add them for serving.
Smacznego!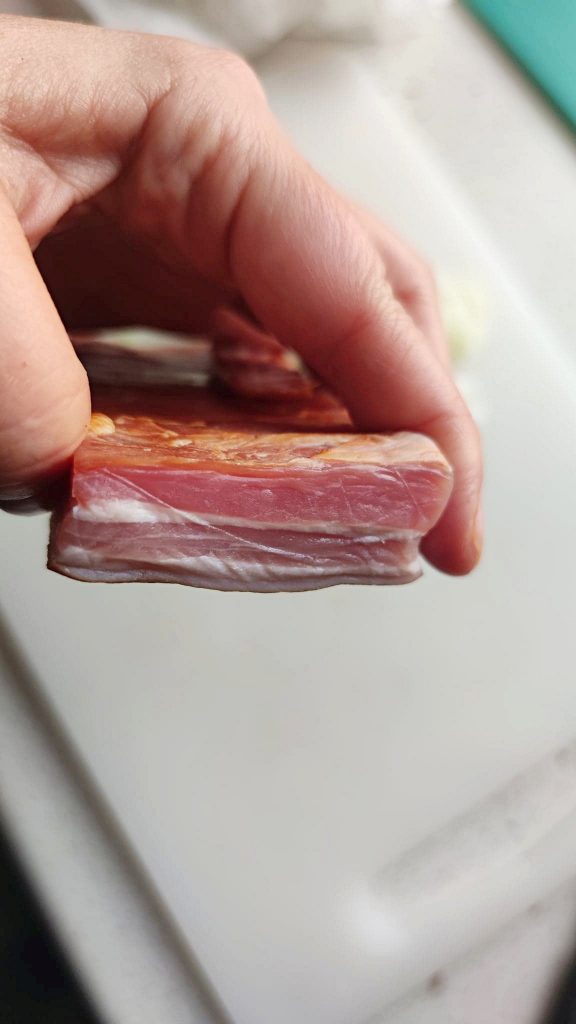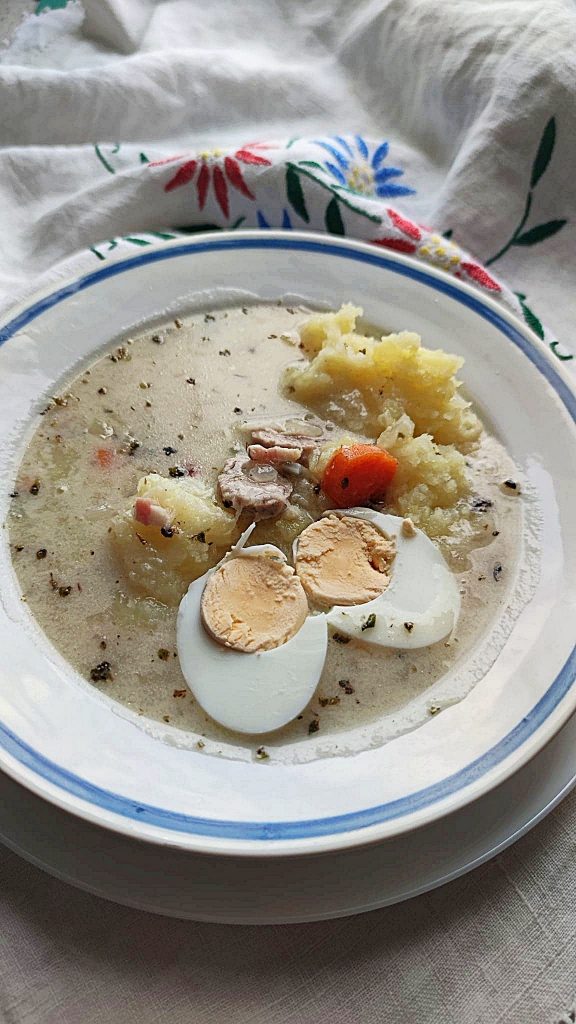 Comment on the post if you have questions, other ideas on the recipe or just enjoyed reading. I would be happy to see your thoughts on my posts!
Thanks for liking and sharing my recipes to your friends – it helps to develop my blog!