Pesto z czosnku niedźwiedziego
Bear's Garlic Pesto is a great Spring fresh dish – healthy and easy to make. This is an early Spring and only now you can get bear's garlic (also called ramps or wild leek). It grows in forests, but it's quite hard to find it over there. In Poland in is also partially protected. That's why I got mine ramps from my friend's garden, where I seated it few years ago. Thanks Agnieszka for this 0,5 square meter land tenancy:)
Bear's garlic should be obtained from a trusted source, as it looks similar to
lily of the valley, which leaves are poisonous. Check twice before you eat something that is growing wild, it can be dangerous!
One thing that can help you to recognize bear's garlic is it's smell – yes! it smells like garlic:)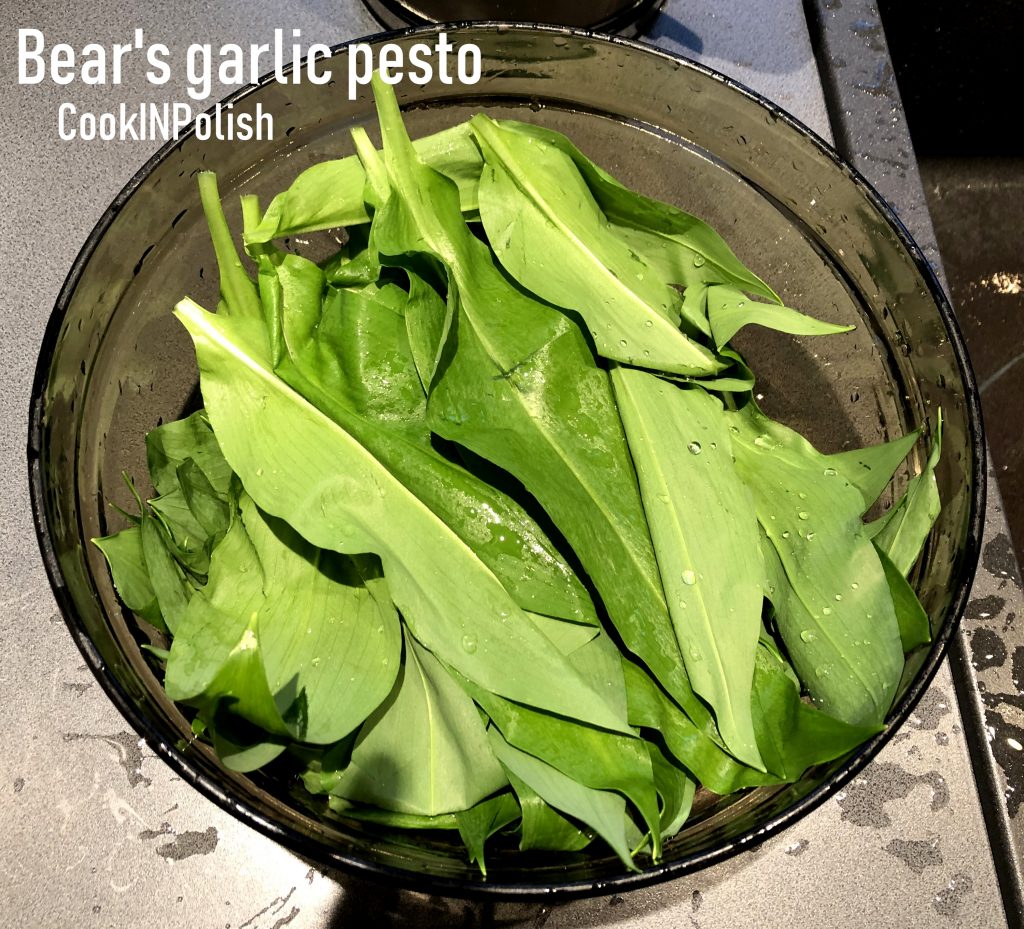 Ingredients
2 handfuls bear's garlic
5 tbs minced almonds
3 pinches salt
0,5 cup olive or more if needed
5 tbs grated parmesan cheese
Cut bear's garlic into stripes.
Blend garlic and almonds in blender. If you have high power blender you can use whole almonds. Add olive and parmesan.
Serve on bread or with pasta. Enjoy your Bear's garlic Pesto with friends or neighbors. Smacznego!
Check also Pokrzywianka – young stringing nettle soup.
For more bear's garlic recipes, check: https://cookinpolish.com/tag/bears-garlic/.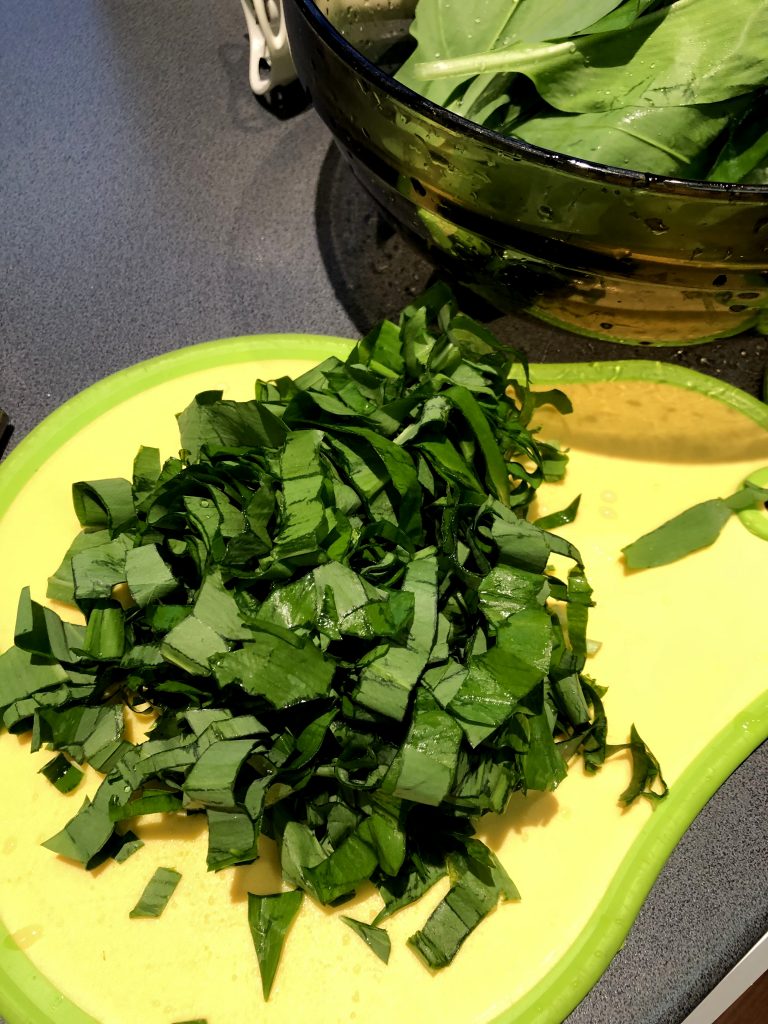 Comment on the post if you have questions, other ideas on the recipe or just enjoyed reading. I would be happy to see your thoughts on my posts!
Thanks for liking and sharing my recipes to your friends – it helps to develop my blog!