Early spring is the only time in the year when you can obtain fresh bear's garlic (also called ramps or wild leek). In Poland it is a perfect time for it right now. Last year I made delicious Pesto, from this year's batch I decided to make a bread spread: Bear's Garlic Cream Cheese and a Bear's Garlic Soup, which recipe is coming up soon. Stay alert not to miss my next recipe;) You can for example subscribe to my newsletter or follow me on Facebook or Instagram. Maybe you prefer Pinterest? Feel invited to choose your favorite way to stay in touch with me:)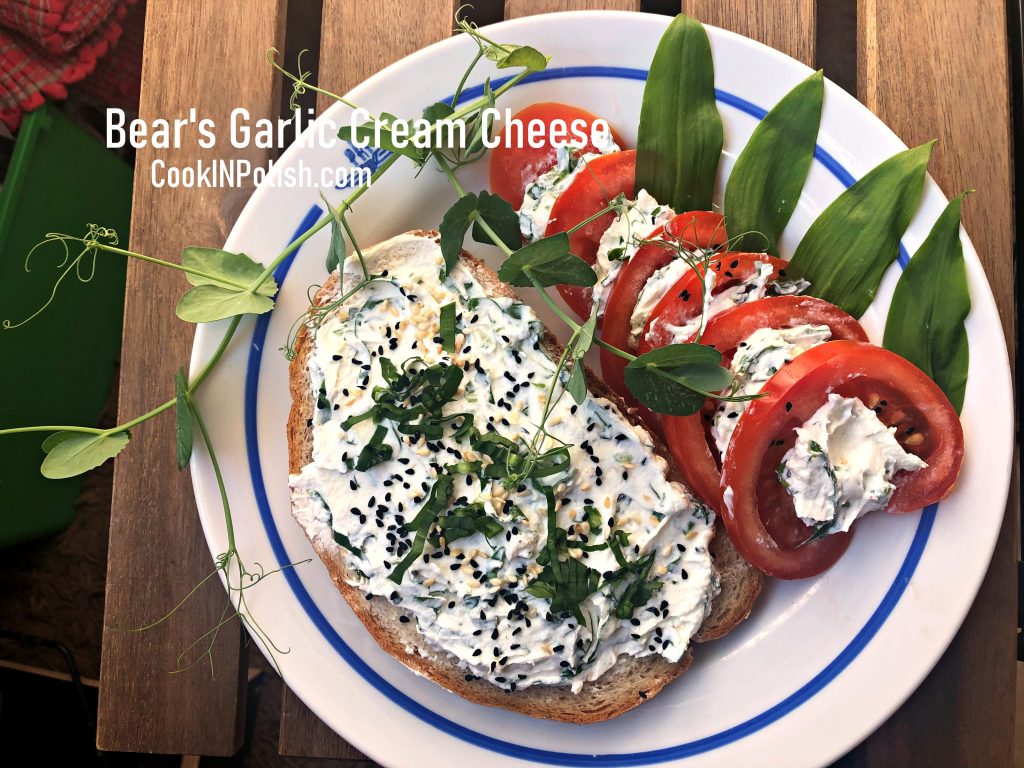 Ingredients
5 tbs cream cheese
1 handful bear's garlic leaves
1 tbs neutral yogurt
favorite seasonings (pepper, black cumin seeds, sesame, basil, thyme, oregano)
Wash bear's garlic carefully, dry and chop it.
Combine cream cheese and yogurt. If you think it's still too dry, add some more yogurt (depends on consistency of your cream cheese, your yogurt and your preference:)). Add seasonings. I added black cumin seeds and roasted sesame.
Combine cream cheese with bears garlic.
I used bear's garlic cream cheese as a bread spread on my breakfast sandwiches. Staying at home and working from home right now makes me want something more, not just an every day routine. I craved for something creative and tad-ah! came up with idea to make of the tomato salad: between slices of tomato I put a spoon of cream cheese:). This is a great way to serve tomatoes with mozzarella, in Polish version – use bear's garlic cream cheese instead:) My young shoots of peas are also ready to eat, so they were an additional sign of Spring on my table:)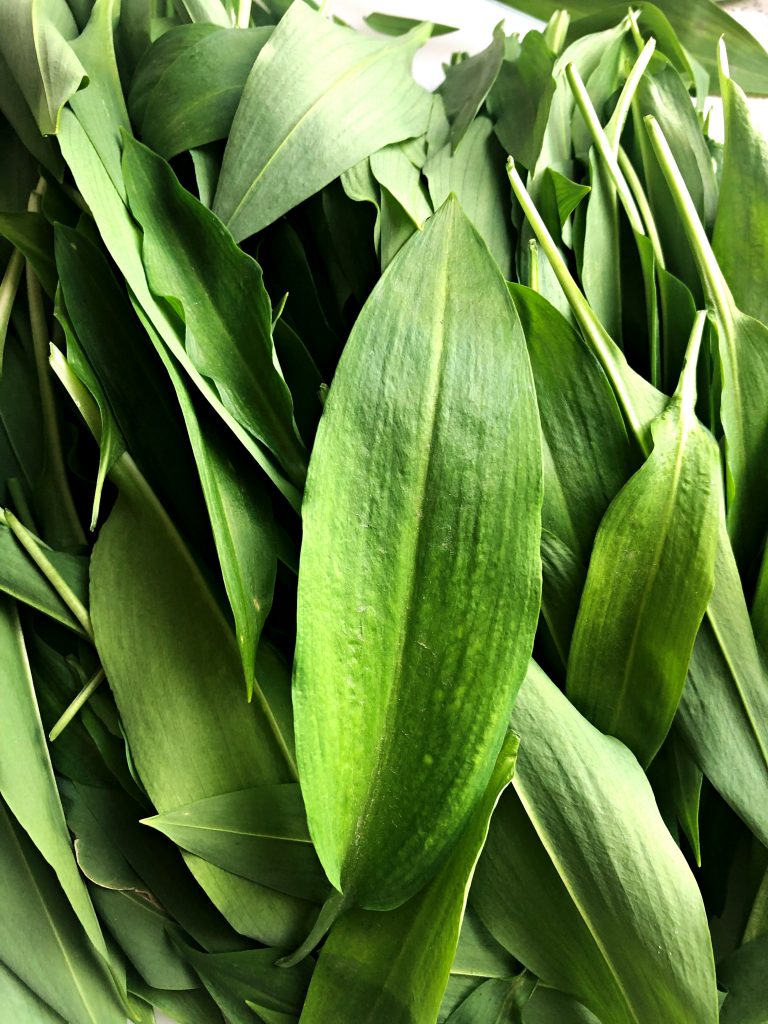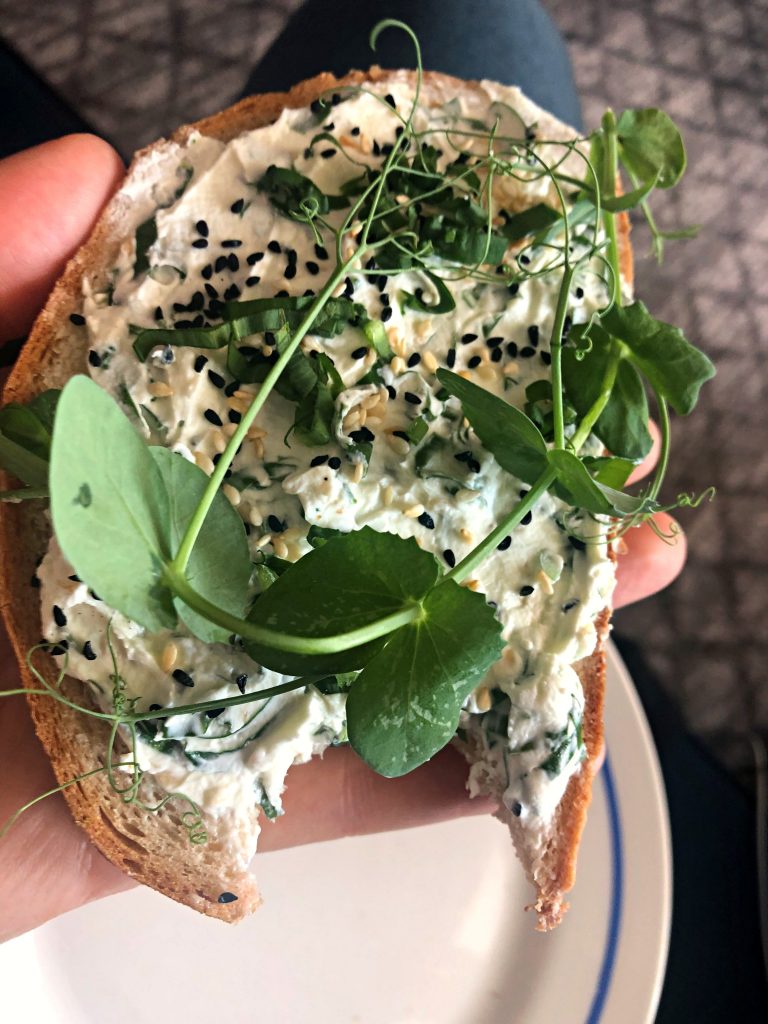 Comment on the post if you have questions, other ideas on the recipe or just enjoyed reading. I would be happy to see your thoughts on my posts!
Thanks for liking and sharing my recipes to your friends – it helps to develop my blog!