Bear's Garlic Creamy Soup is a full of vitamins Spring soup. A season for bear's garlic (which can be also called wild leek, ramps, wild garlic) is quite short, use it and cook this healthy soup. If you still have some ramps left, you can try out other recipes: Bear's Garlic Cream Cheese or Bear's Garlic Pesto.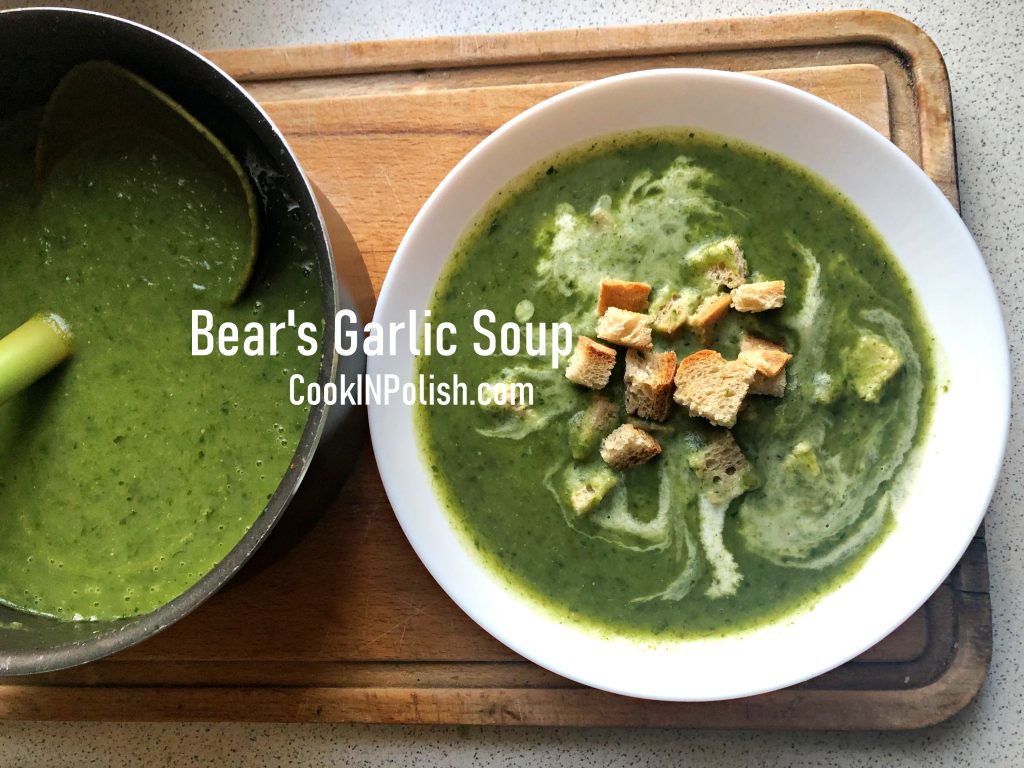 Ingredients
2 handfuls bear's garlic/ ramps/ wild garlic/ wild leek
1 handful of green pees young shoots (optional)
medium onion
1 tbs butter
5 potatoes
salt, pepper
nutmeg, fenugreek
1 cup double cream
toasts for serving
Chop the onion. Heat butter in a larger sauce pan (about 3 liters/ 100 fl oz capacity). Saute the onion. Add 1.5 liter (50 fl oz) of water. Sprinkle with salt and pepper. Add half tea spoon of fenugreek and the same amount of nutmeg. Nutmeg is a spice that works very well with potatoes and spinach, fenugreek (kozieradka) is a valuable seasoning of all vegans. It adds to vegan dishes a taste of a broth.
Peel potatoes. Dice them into medium small cubes and add them to the sauce pan. Bring to boil and simmer for 15 minutes. Once potatoes are almost cooked, add chopped bear's garlic. I also added a bunch of green peas sprouts, as I got them in my garden on the balcony:) This is optional, gave an extra injection of vitamins into my soup:)
Let the greens cook for 5 minutes. Take the pan off the heat. Blend soup with hand blender. Add double cream to the soup or keep it separately for the individual choice of the person eating the soup.
Serve Bear's Garlic Creamy Soup with good diced toasted bread. Soup is creamy, garlic flavored and thick. A taste of spring in Poland!
Smacznego! Enjoy!
If you liked my posts and tried my recipes, you can consider buying me a coffee. Or rather I should say: you can buy me a flour for Pierogi, cabbage for Gołąbki and beets for Barszcz:) This would help me to cook more and publish more delicious recipes for You. www.buymeacoffee.com/cookinpolish.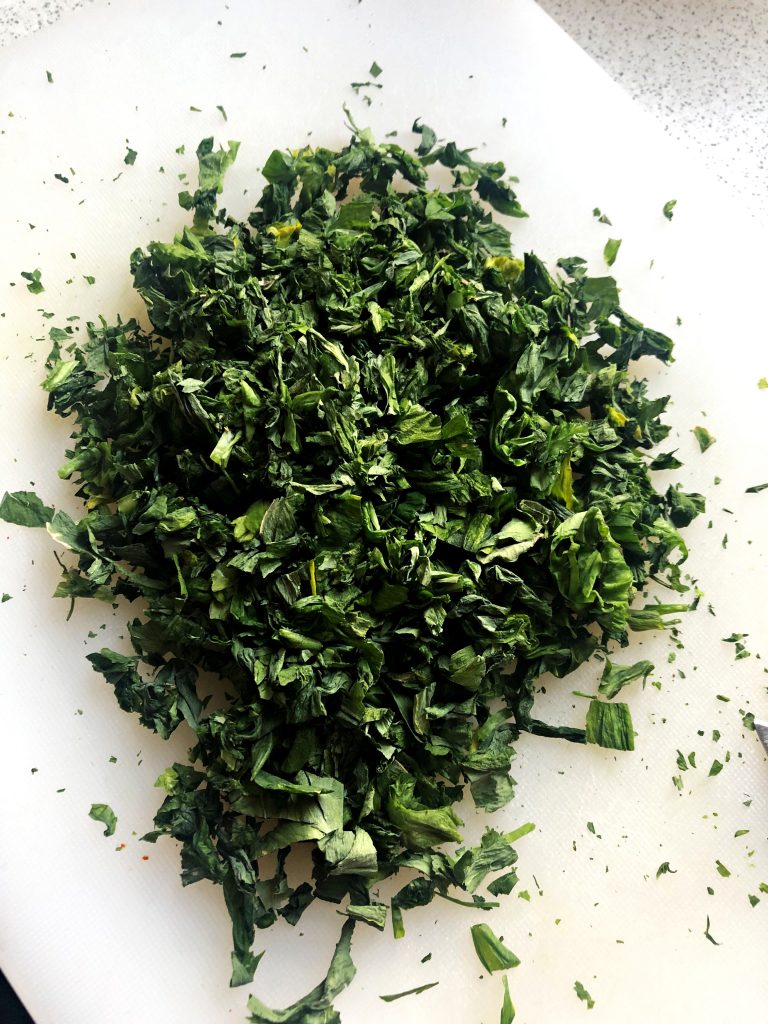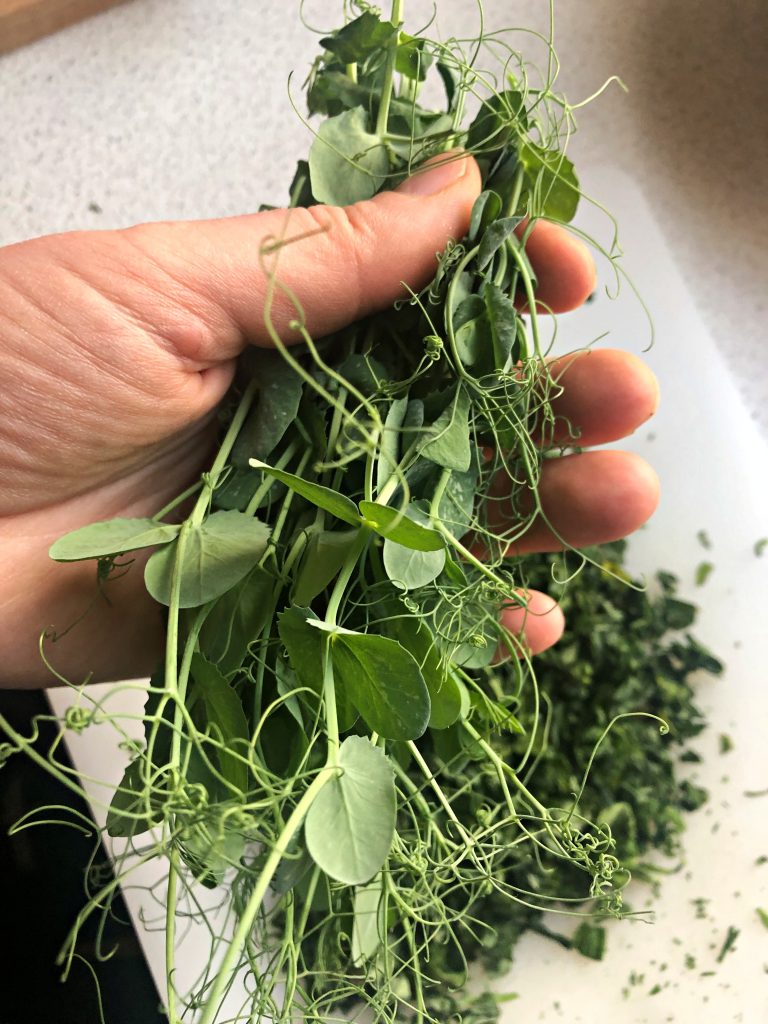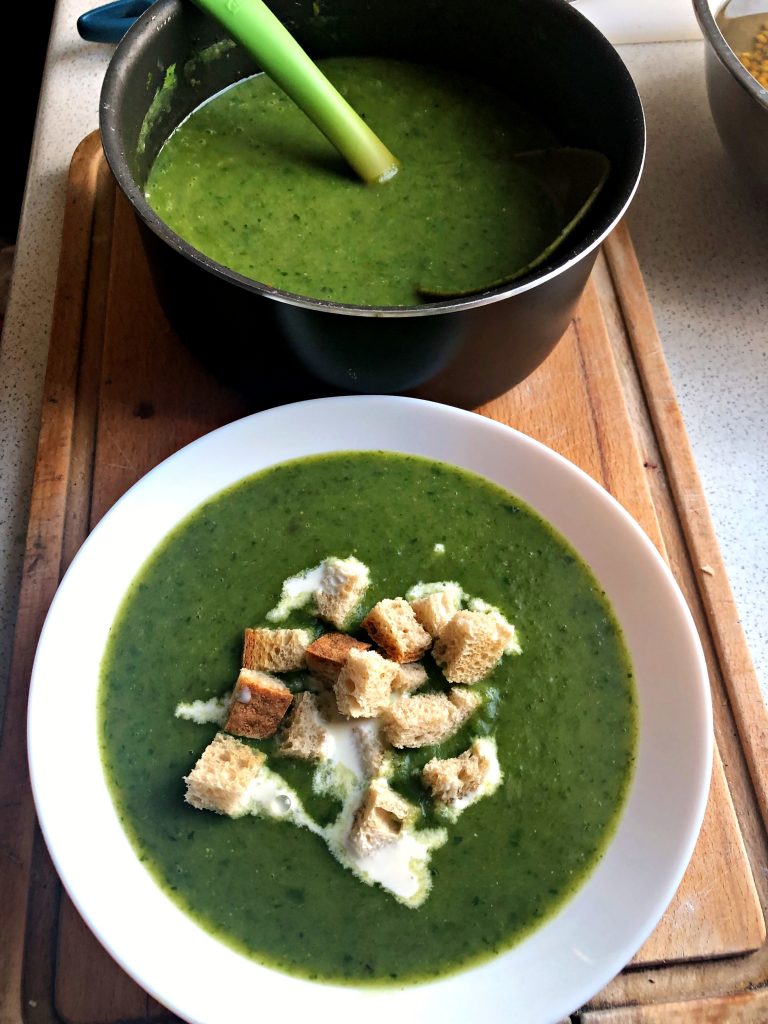 Smacznego! 🙂
Comment on the post if you have questions, other ideas on the recipe or just enjoyed reading. I would be happy to see your thoughts on my posts!
Thanks for liking and sharing my recipes to your friends – it helps to develop my blog!