Ash Wednesday is the first day of Lent, which is a 40 day period of fasting, reflection, repentance and prayer . On Ash Wednesday you go to church and the priest sprinkle your head with ash and says: "Remember that you are dust, and to dust you shall return". This is to remember, that our mortal life should not be of our biggest concern. What we really need to take care of is our eternal life.
Ash Wednesday is day of keeping a strict fast – you can eat 3 meals and only one of them would be to be full.
My grandma was preparing sweet fruit soup and herring for that day.
Sweet fruit soup was prepared from blueberry juice and fruits, it was served with noodles. All the kids loved that soup:)
Adults preferred pickled herring in oil with chopped onion, served with potatoes, or just with bread.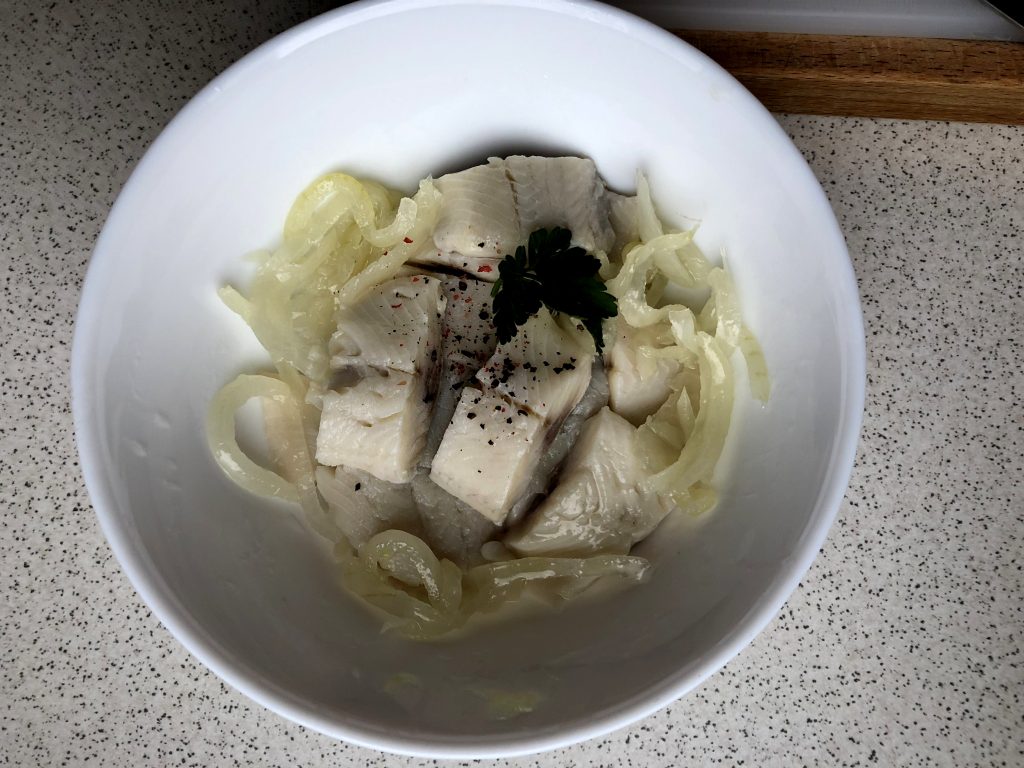 For herring meals check: http://cookinpolish.com/tag/herring/