Groch z kapustą
Phrase "peas and cabbage" in Polish common language is defined as mixing two things which do not match. Peas and cabbage stew is not a mess, try:)
Historically in Poland cabbage is one of the most popular vegetables. It is cheap, so it's available for poor people. Is easy to store during winter, so can be used during the whole year. For years people in Poland use it widely, so we have many traditional dishes with cabbage as ingredient.
Peas and cabbage stew appears on official list of traditional polish cuisine of Łódź voivodeship, but is known in the whole country. Can be prepared as fast dish with fried onion, or with greaves.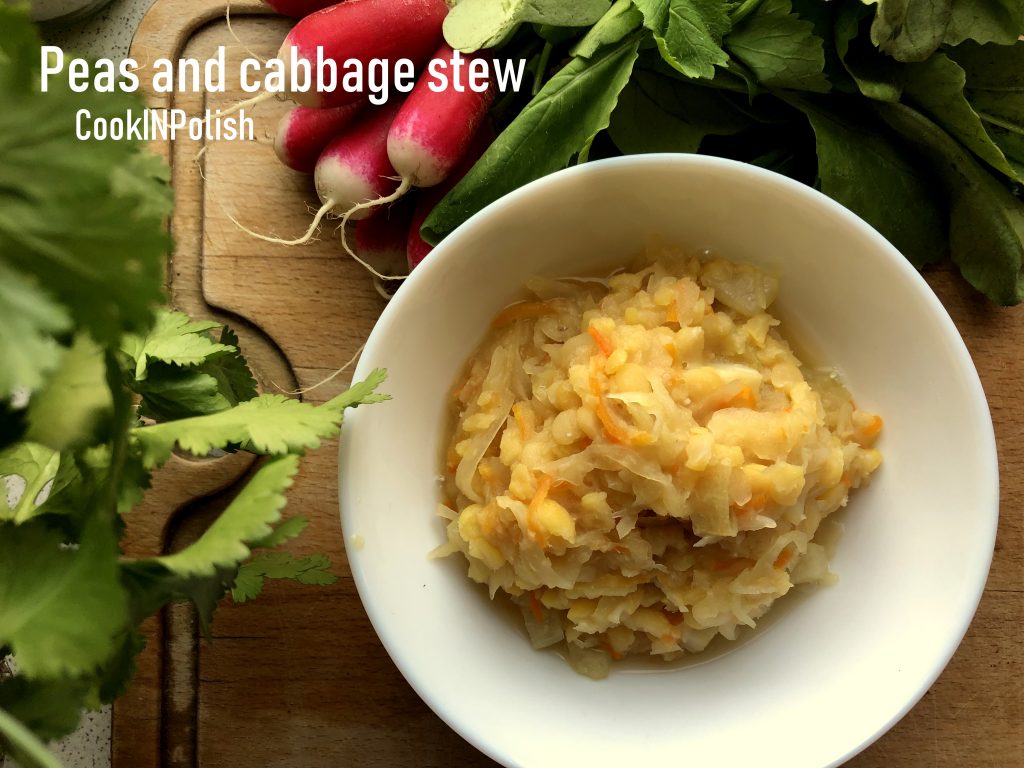 Ingredients
200 g dried peas
500 g sauerkraut
1 large onion
pepper, marjoram
Dried peas leave in the water for the night. Next day change the water, bring to boil and simmer for an hour. I used peas halves- they can be cooked without presoaking in water.
Cut sauerkraut, cover with hot water and boil it for 30 minutes until it's cooked.
Chop and saute onion in the pan.
Mix cooked peas, sauerkraut and onion, season with pepper and marjoram. Peas and cabbage stew is ready!
For more Polish dishes cooked during Lent, check: http://cookinpolish.com/tag/lent/.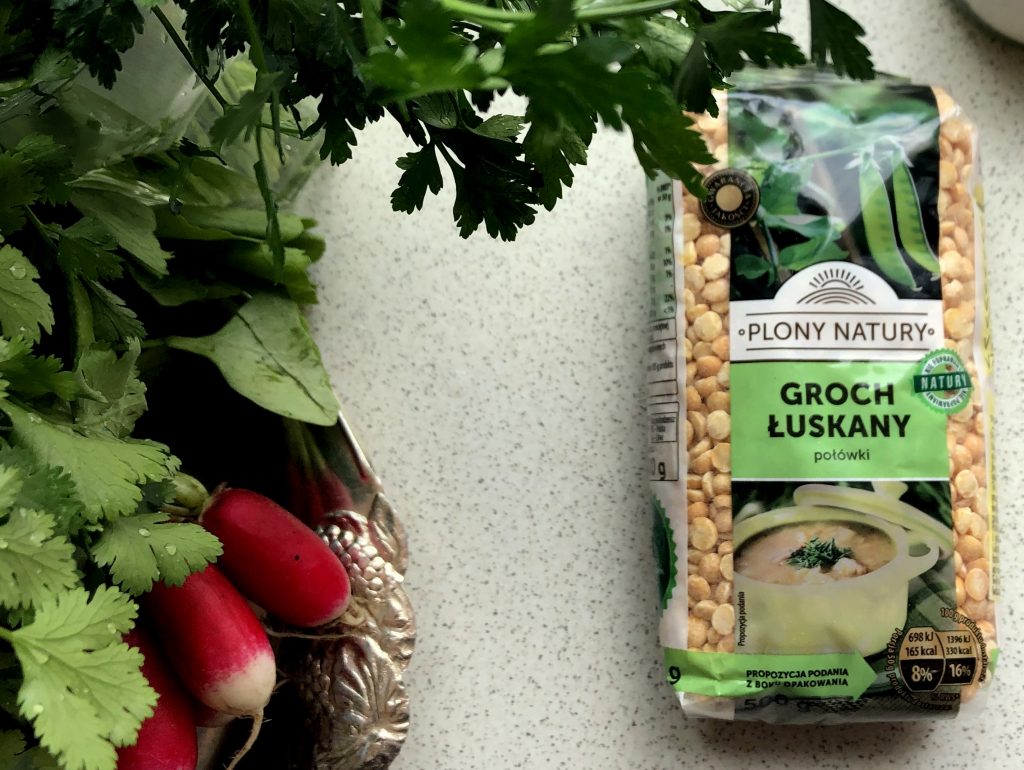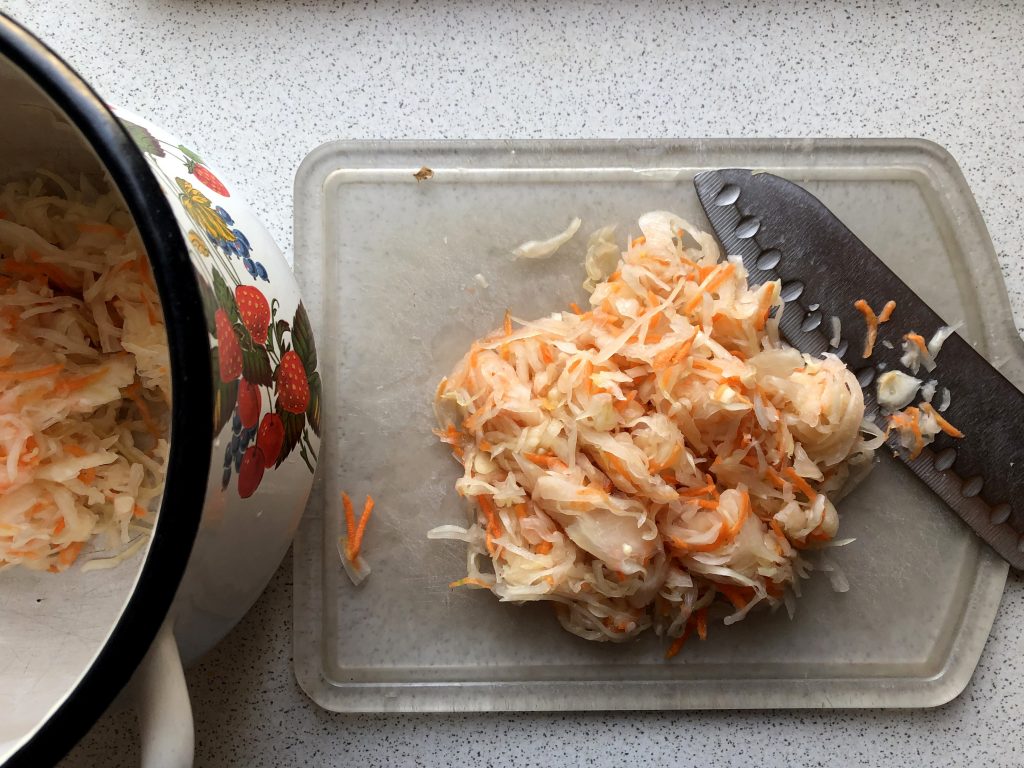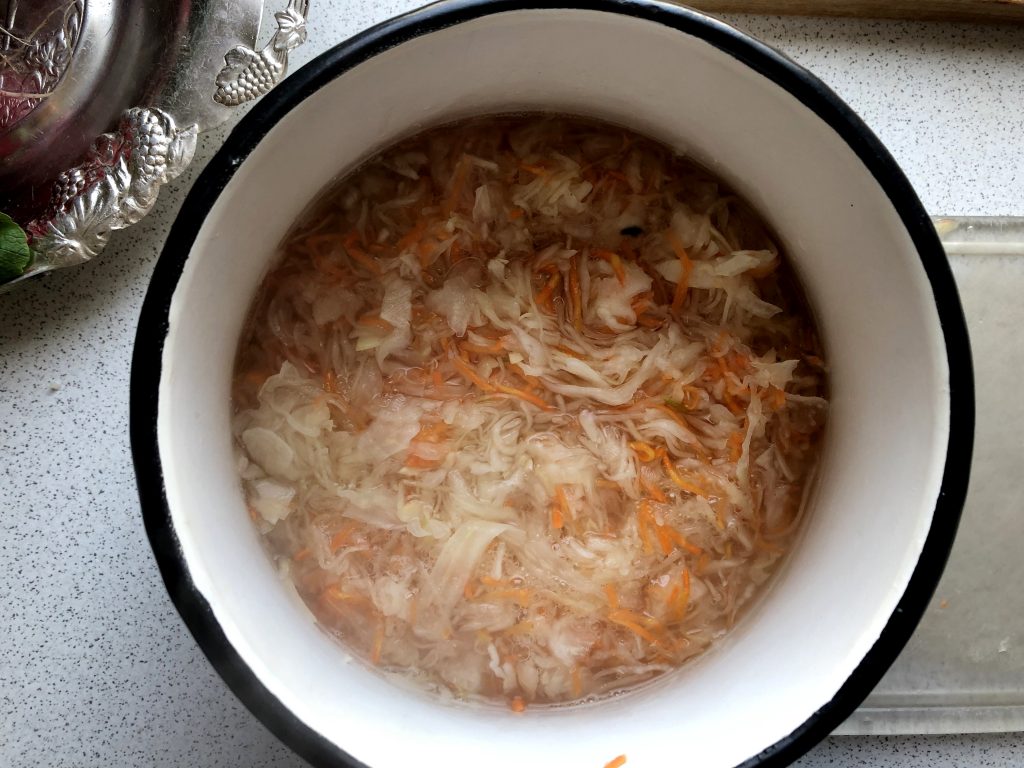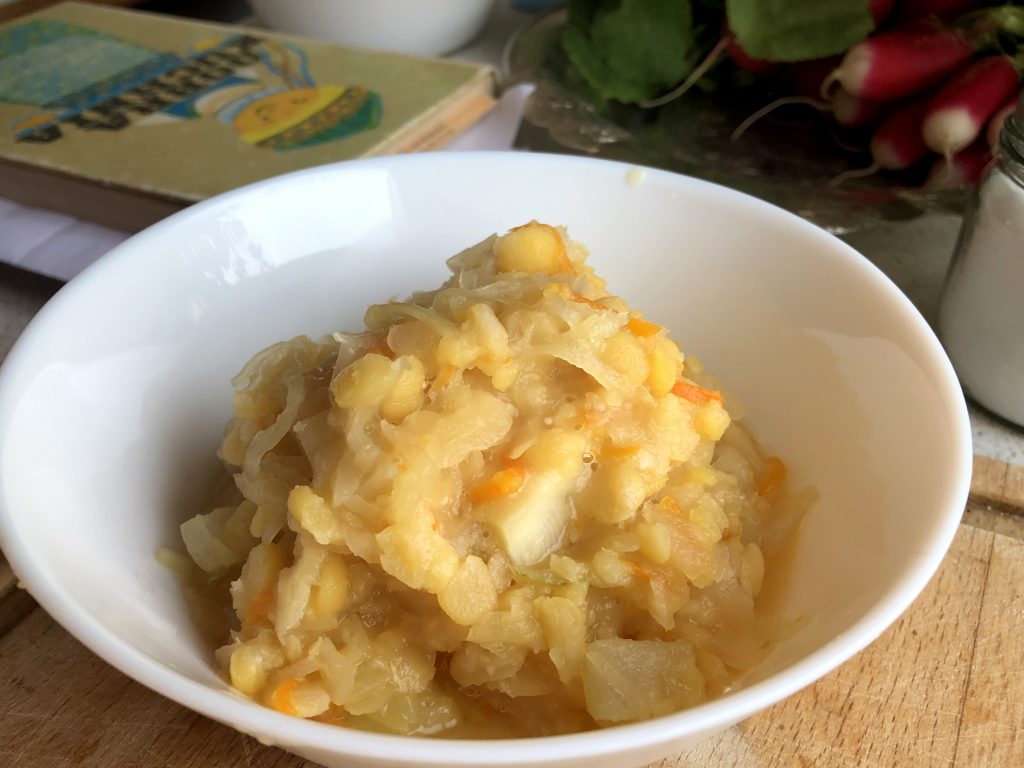 Comment on the post if you have questions, other ideas on the recipe or just enjoyed reading. I would be happy to see your thoughts on my posts!
Thanks for liking and sharing my recipes to your friends – it helps to develop my blog!