Śledzie pod pierzynką
This herring salad has few layers of ingredients with herring on the bottom of it, that is why it is usually called Herring Under a Blanket. This is one of my favorite herring dishes for Christmas Eve and Christmas.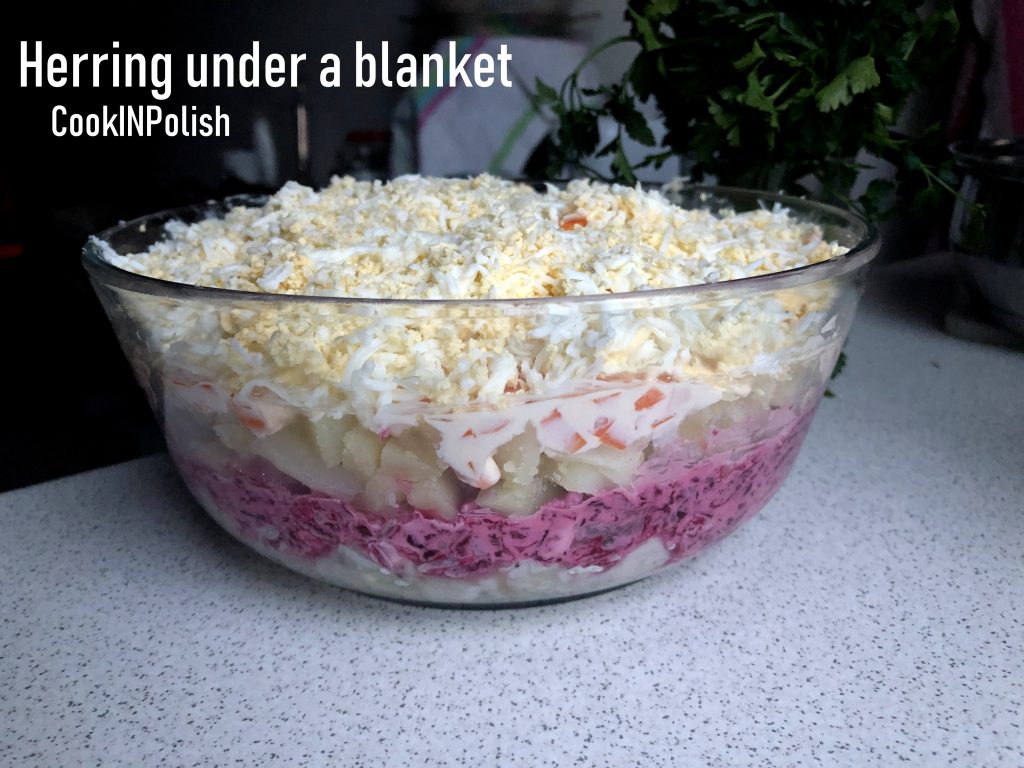 Ingredients
3 fillets salted herring
1 medium onion chopped
4 medium beetroots baked or cooked grated
4 medium potatoes
2 medium carrots
2 eggs cooked hard
4tbs mayonnaise
2 tbs thick yogurt
salt, pepper
Cook potatoes and carrots in peels.
Cut herring into small cubes, mix with finely chopped onions, add pepper. Put on the bottom of the bowl.
Mix mayonnaise with yogurt.
Mix grated beetroots with 3 tbs of mayonnaise sauce and transfer to the bowl, making the next layer.
Cut potatoes into small cubes- this would be the next layer in a bowl.
Cut carrots finely and mix with mayo sauce left. Cover with it potatoes layer in a bowl.
Grate eggs on a small wholes grater and finish the bowl with them.
The salad is the best on the next day, when the flavors are mixed. Enjoy! Smacznego!
If you liked my posts and tried my recipes, you can consider buying me a coffee. Or rather I should say: you can buy me a flour for Pierogi, cabbage for Gołąbki and beets for Barszcz:) This would help me to cook more and public more delicious recipes for You. www.buymeacoffee.com/cookinpolish.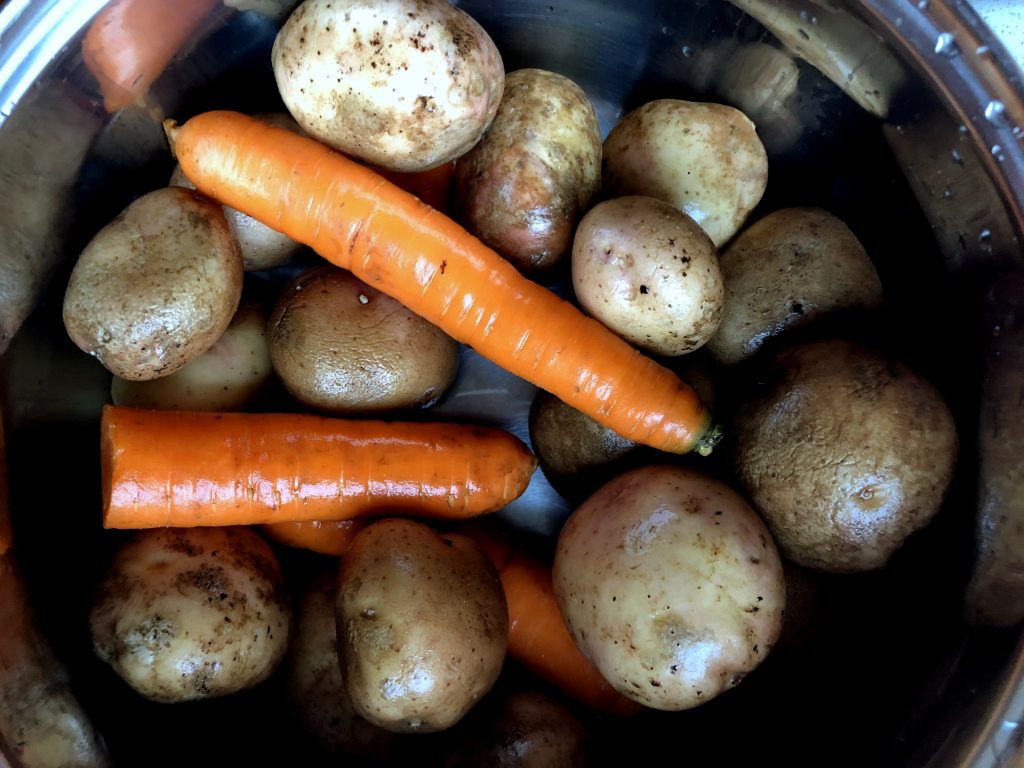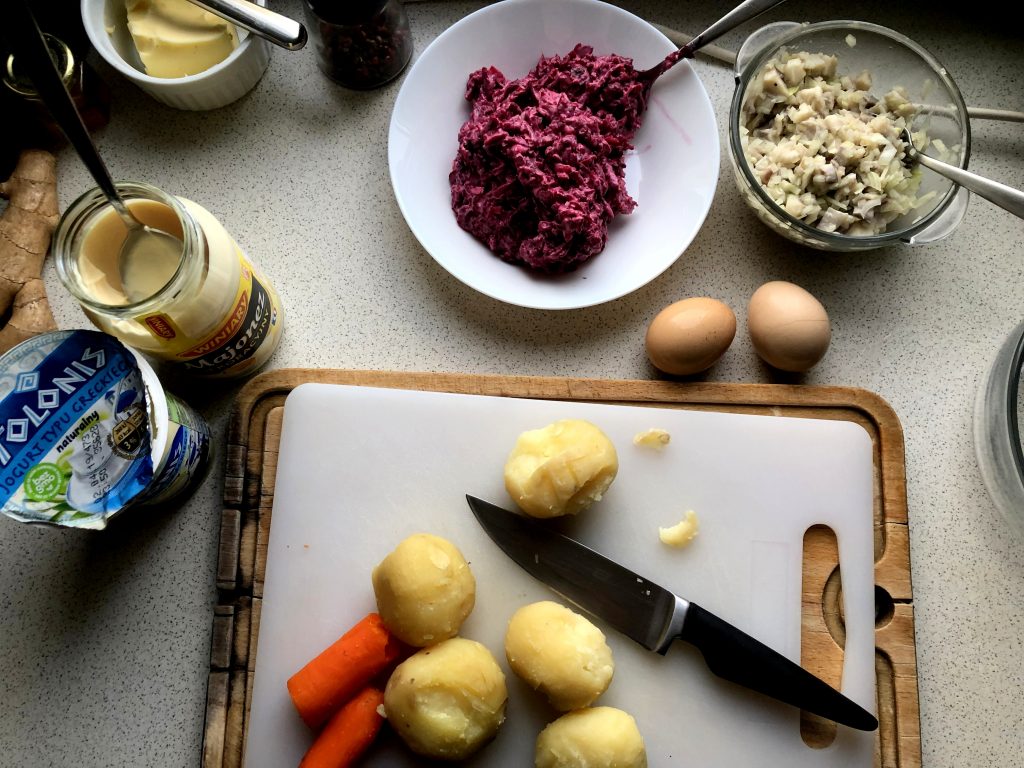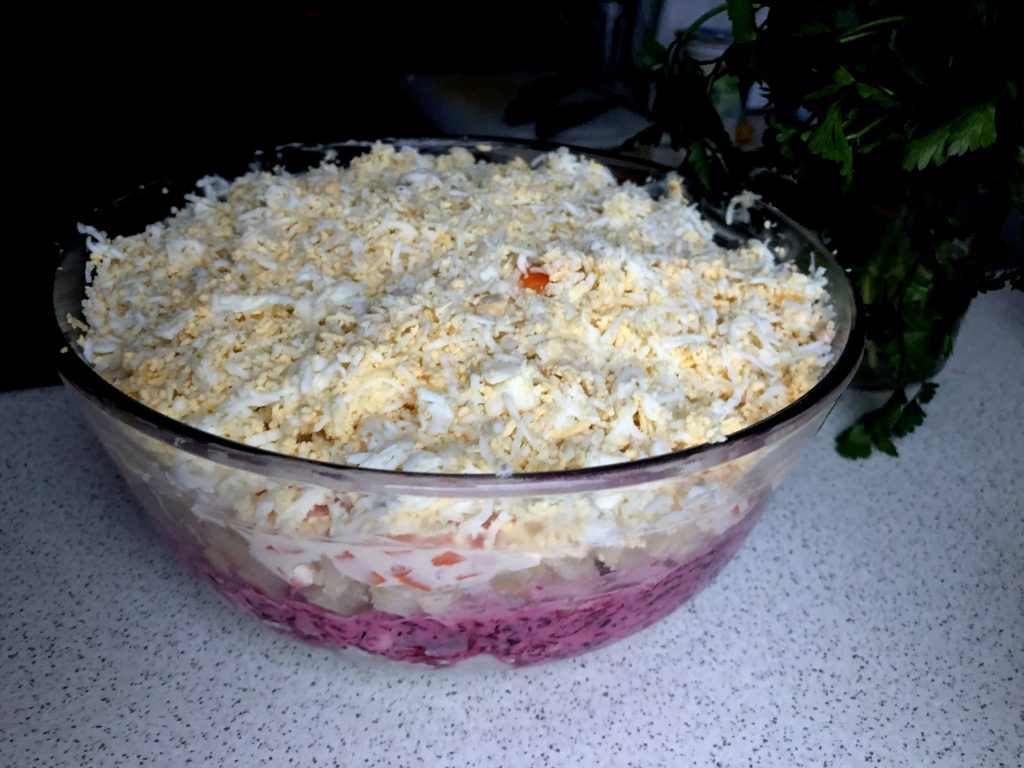 Why don't you bake few more beets and prepare beetroot salad: http://cookinpolish.com/beetroot-salad/
Comment on the post if you have questions, other ideas on the recipe or just enjoyed reading. I would be happy to see your thoughts on my posts!
Have you tried Herring Under a Blanket before?
Thanks for liking and sharing my recipes to your friends – it helps to develop my blog!