I am not really familiar with Silesian cuisine, as I was raised in Mazuria area in the North of Poland. I like Silesian dumplings and few times made roulades and both where delicious, so I keep exploring other dishes of Silesian cuisine. This time I tried Szałot – Silesian Herring Salad made with one not so obvious ingredient- bacon or fried sausage.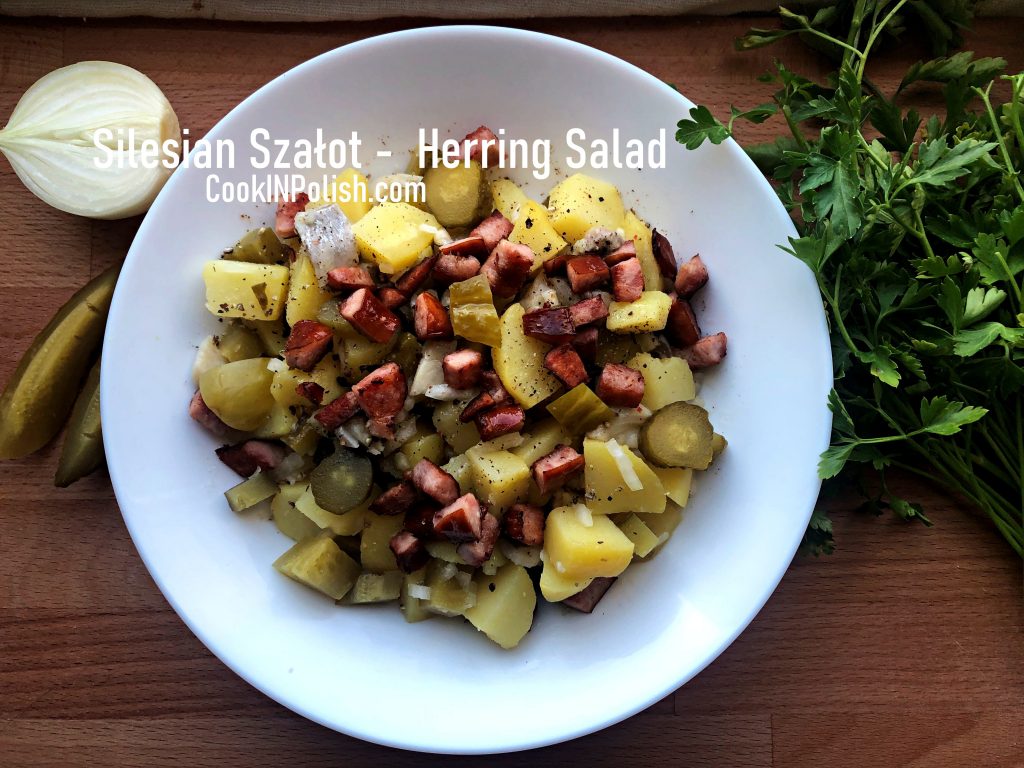 Ingredients:
3 medium potatoes cooked
2 – 3 fillets of salted herring
medium onion
3 pickled cucumbers – fermented in brine
1 cup of diced sausage/ bacon
2 tablespoons of chopped parsley
pepper
Check herring fillets, if it's too salty – soak in water for half an hour, change water few times.
Cook the potatoes in their shells,then cool down and peel.
Fry diced sausage or bacon. I choose sausage, I like it to be fried very well.
Dice potatoes, herring, onion and fermented cucumbers, combine all in the bowl. Sprinkle szałot with fried sausage and chopped parsley. Season with pepper.
Szałot – Silesian Herring Salad is ready, enjoy!
I find this recipe on: Kuchnia Śląska and followed more less instructions:)
Check also my other recipe for salad with herring, delicious Herring Layered Salad.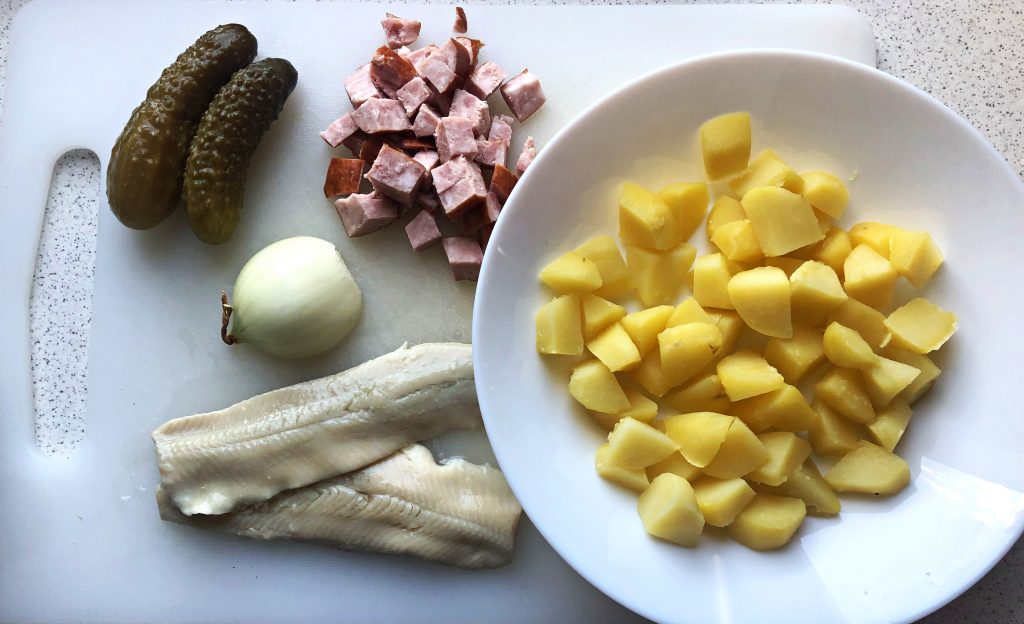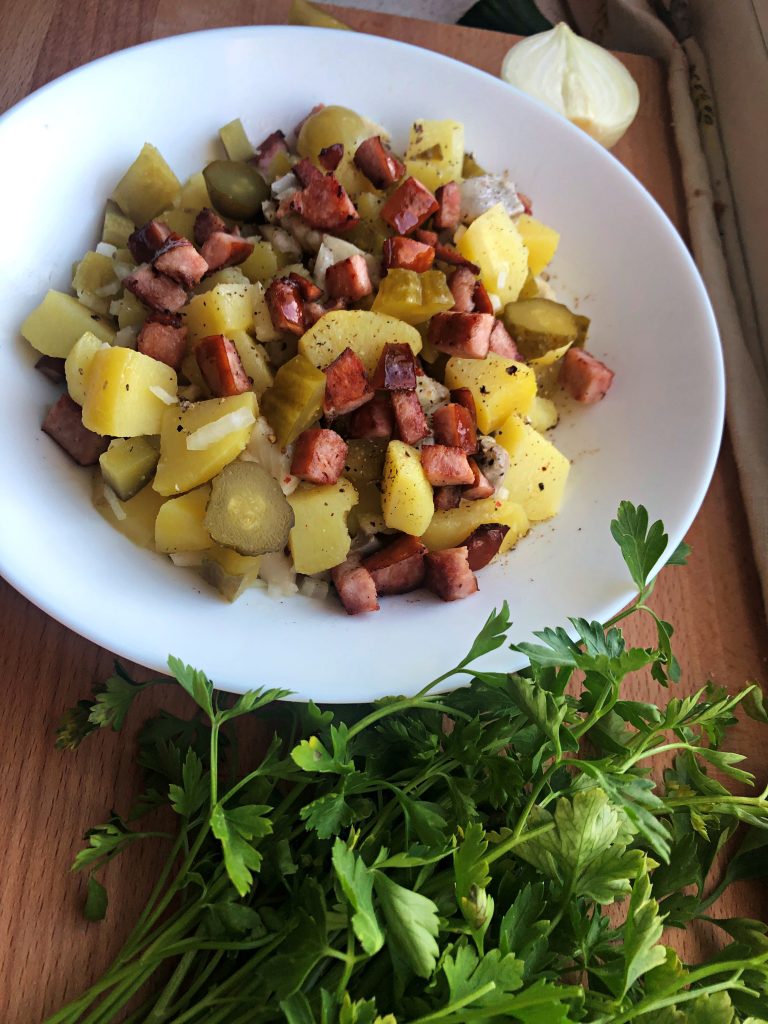 Comment on the post if you have questions, other ideas on the recipe or just enjoyed reading. I would be happy to see your thoughts on my posts!
Thanks for liking and sharing my recipes to your friends – it helps to develop my blog!