First vegetables available in spring- radishes and spring onions are the basis of my favorite Polish spring cottage cheese. I use both radishes and radish sprouts. Sprouts are rich in minerals and can be easily grown at home.
In Poland we use dry write cheese – farmers cheese – Twaróg. It is easy available in each grocery store in Poland. My Grandma was sometimes making curd herself, using fresh milk from her neighbor, who had cows.
Try also Paprykarz, smoked fish bread spread, very popular in PRL.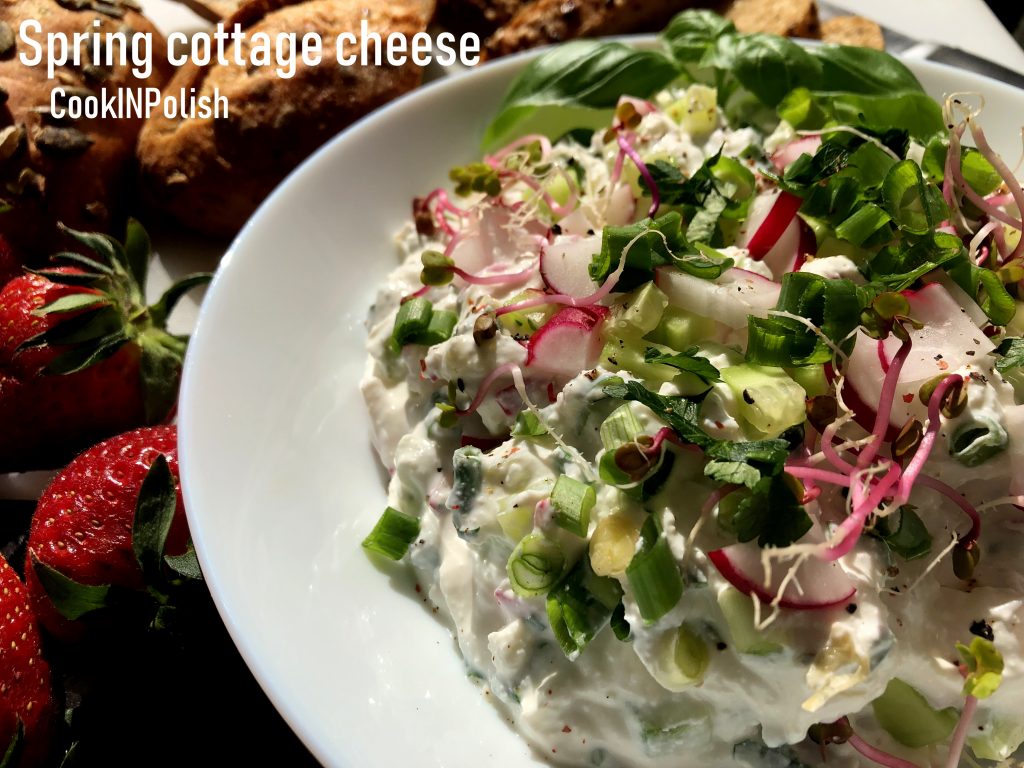 Ingredients
350 g/ 0,7 lb dry farmers cheese (curd, twaróg)
1 cup sour cream ( or Greek style yogurt)
spring onions
few radishes
radish sprouts
half cucumber
parsley
salt, freshly grounded black pepper
Mash curd with a fork, add yogurt ( or sour cream) and mix.
Add chopped vegetables. Season with salt and freshly grounded black pepper.
Serve Polish spring cottage cheese with fresh bread. Yummy:)
Smacznego!
If you liked my posts and tried my recipes, you can consider buying me a coffee. Or rather I should say: you can buy me a flour for Pierogi, cabbage for Gołąbki and beets for Barszcz:) This would help me to cook more and public more delicious recipes for You. www.buymeacoffee.com/cookinpolish.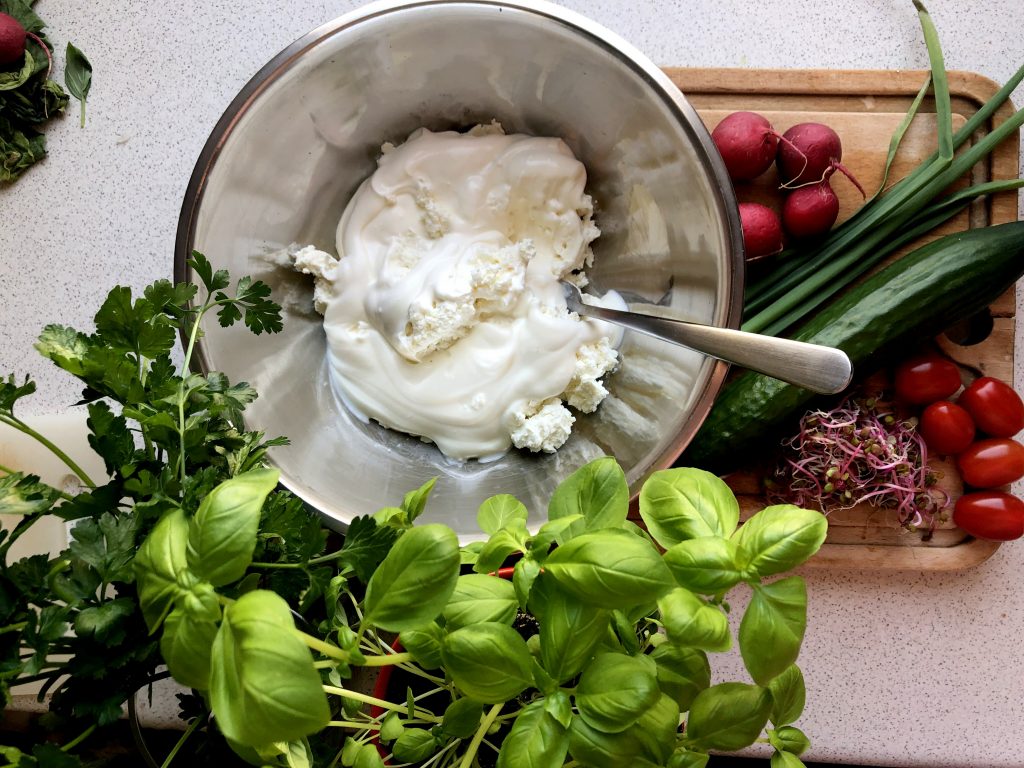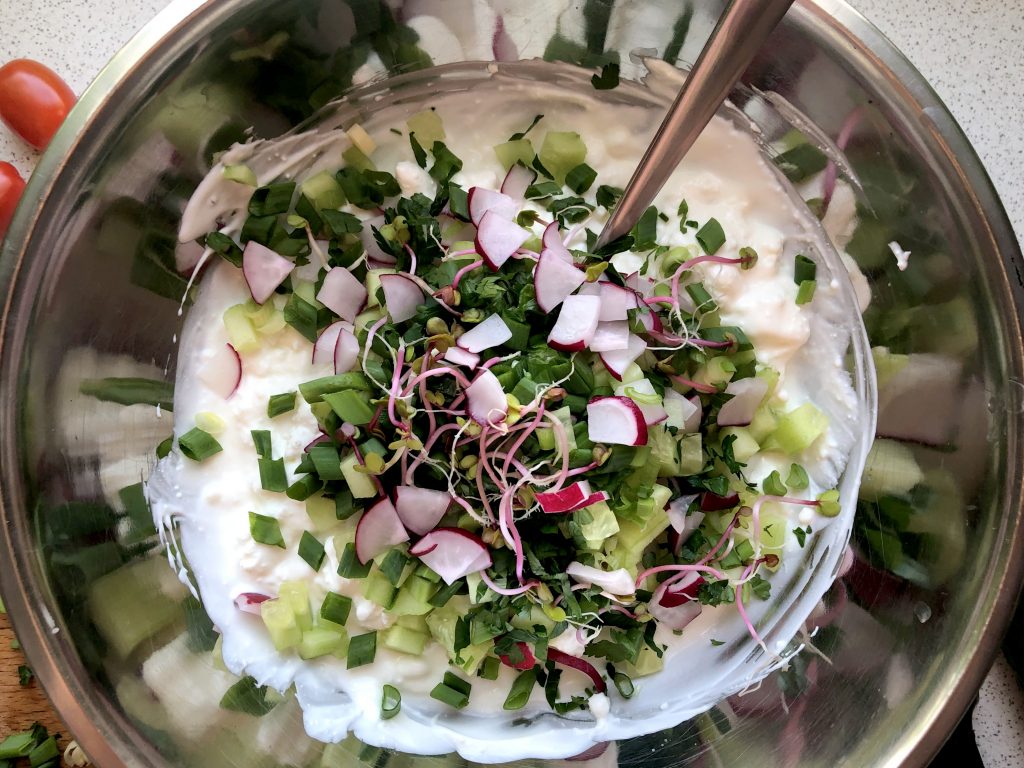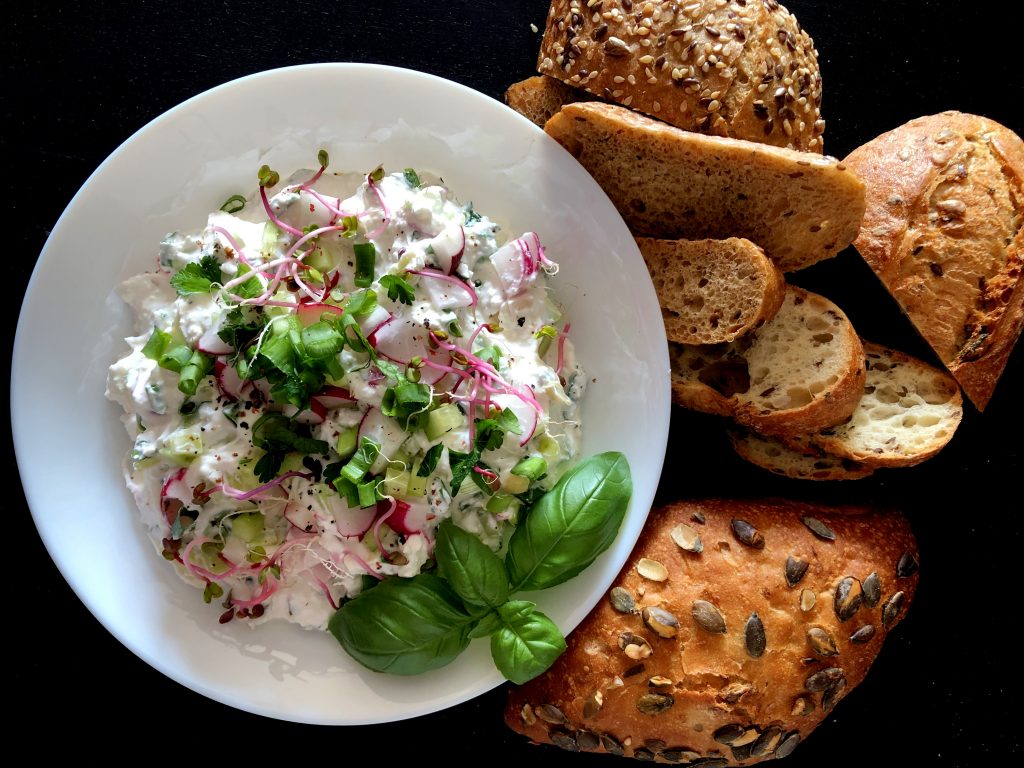 Comment on the post if you have questions, other ideas on the recipe or just enjoyed reading. I would be happy to see your thoughts on my posts!
Thanks for liking and sharing my recipes to your friends – it helps to develop my blog!