In 80-ties in Poland it was very common to celebrate a name day. One checked the calendar and if your name was in it, he could come to you without invitation with potted flower and best wishes. You needed to be prepared for the day: polish vegetable salad, Bigos (Hunters Stew) and Chicken Aspic were common dishes to put on the table.
For polish vegetable salad check: http://cookinpolish.com/polish-vegetable-salad/.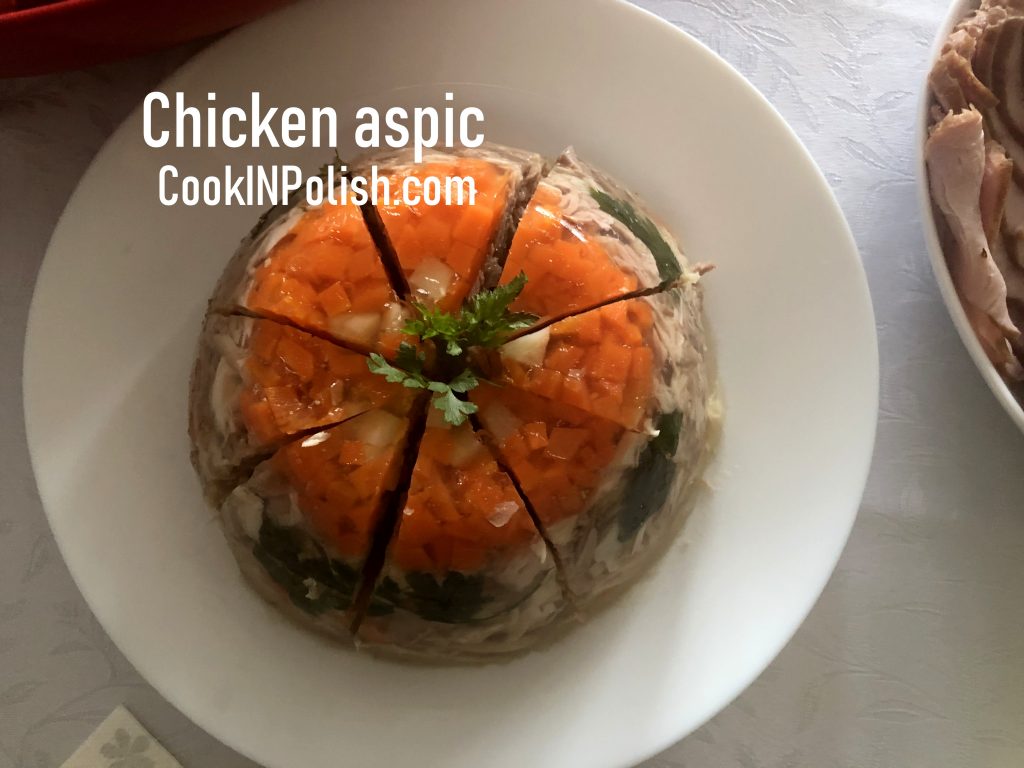 Ingredients
1,5 kg chicken
3 carrots
2 parsley
half celery
piece of leak
few bay leaves
few balls allspice
salt, pepper
gelatin
parsley greens
Place chicken and vegetables in a pot, cover them with small amount of water, so that the stock was concentrated. Add spices.
When all is cooked (after about 1 hour) take meat out and divide it into small pieces. Cut carrots and parsley into half slices.
Carefully mix meat with vegetables.
Prepare liquid:
Measure the amount of stock you got from cooking. Prepare gelatin according to the instructions on the packet. You need to adjust the amount of the gelatin to the liquid you have.
Place cut vegetables on the bottom of the bowl, then place meat and cover it with a hot liquid mixed with gelatin. Use parsley and some carrots left for decoration.
Tip
If you prepare more than one portion, you can make extra portions of Chicken Aspic to jars and save it for later. Close jars and put them upside down for cool down.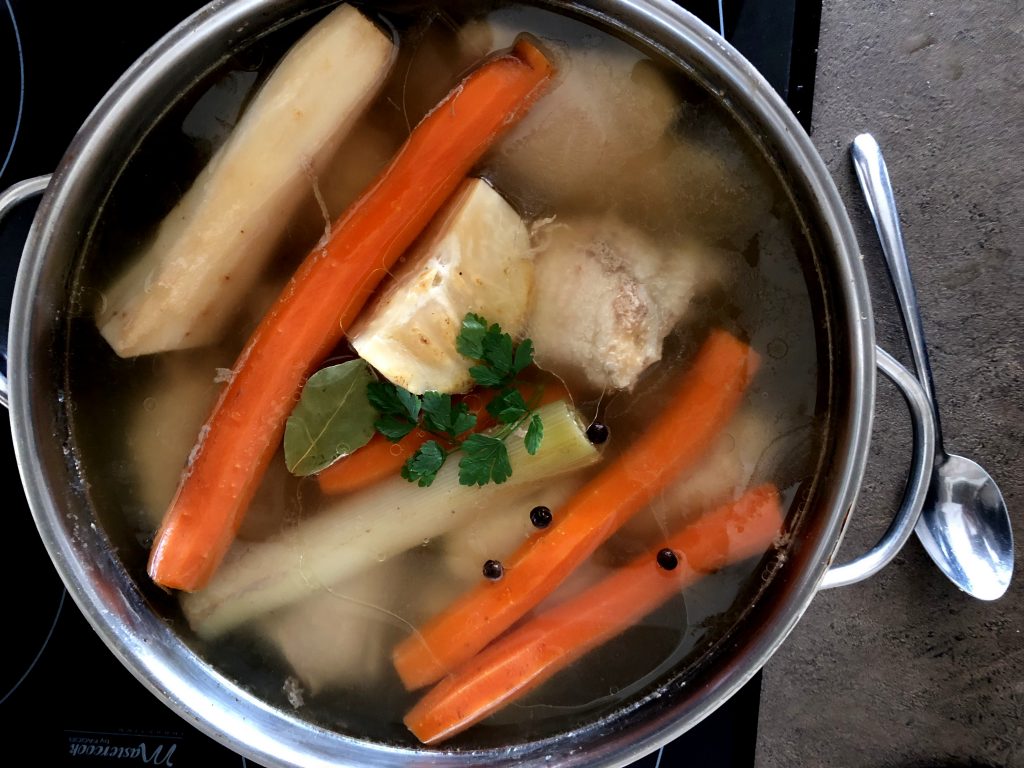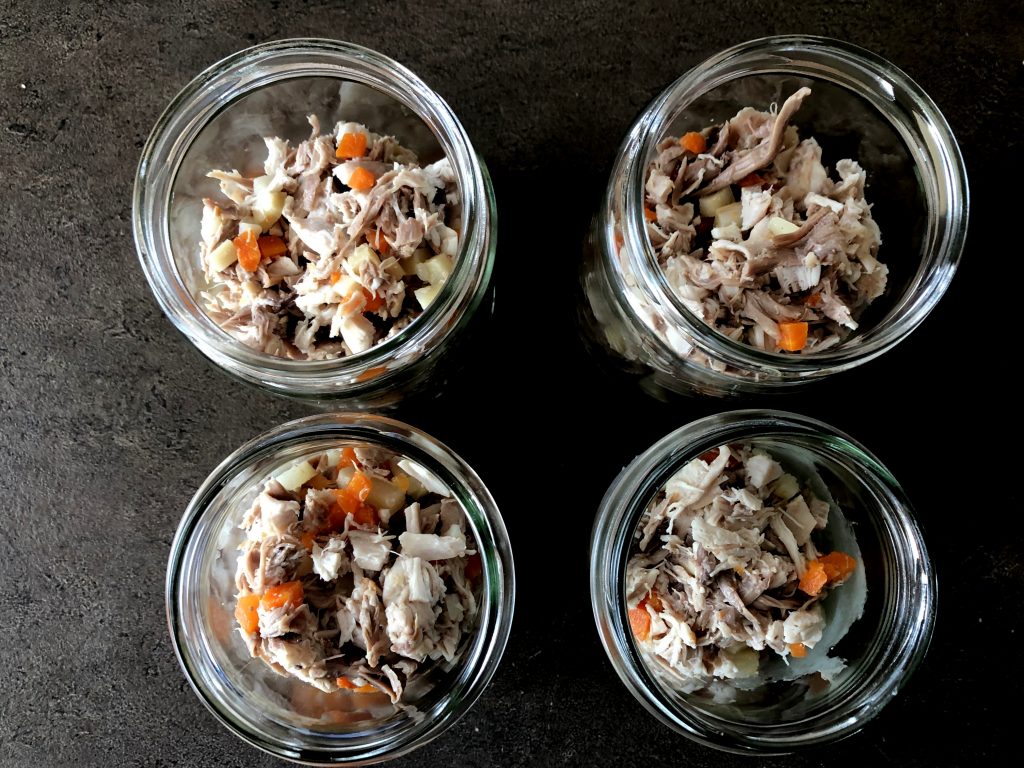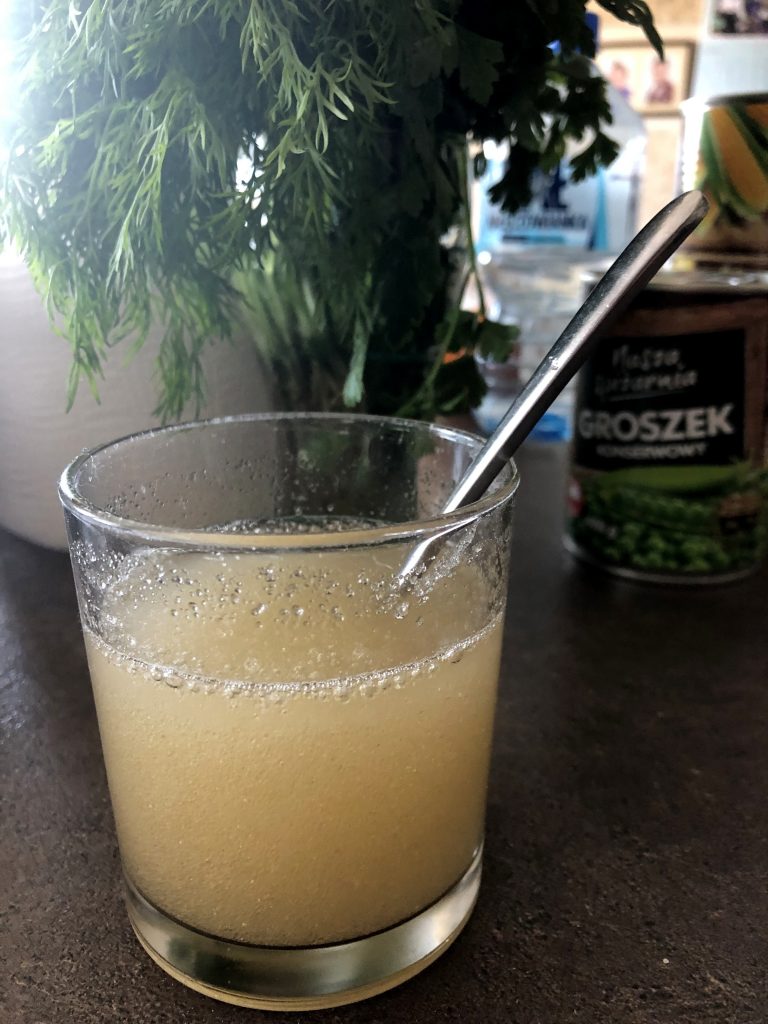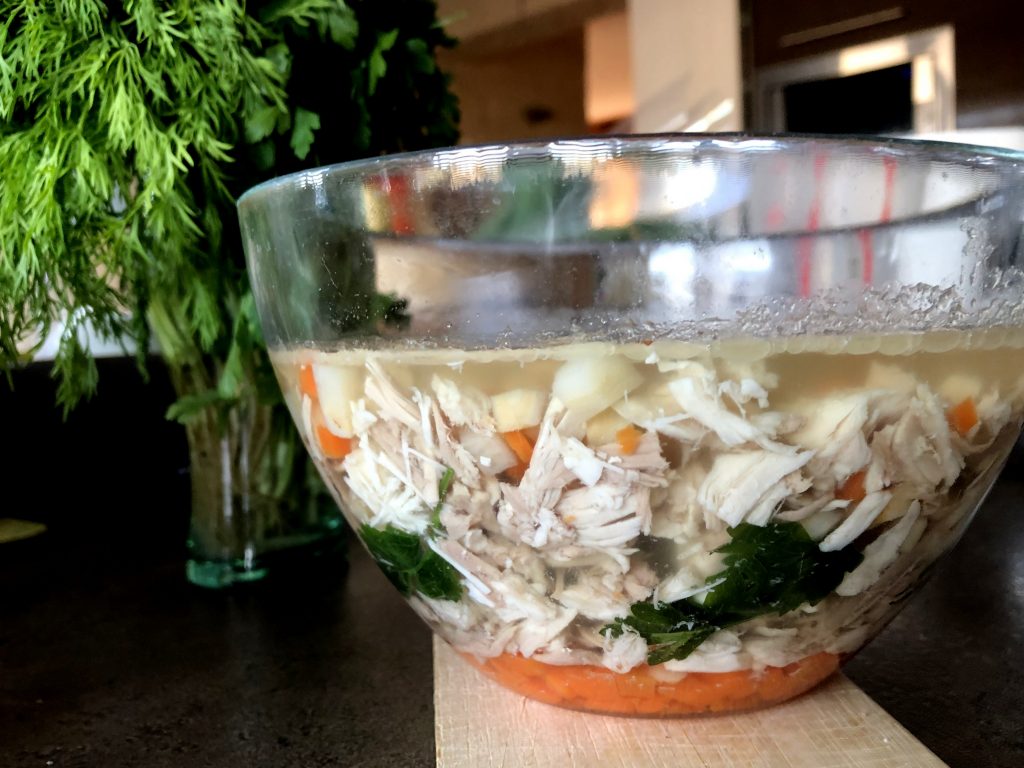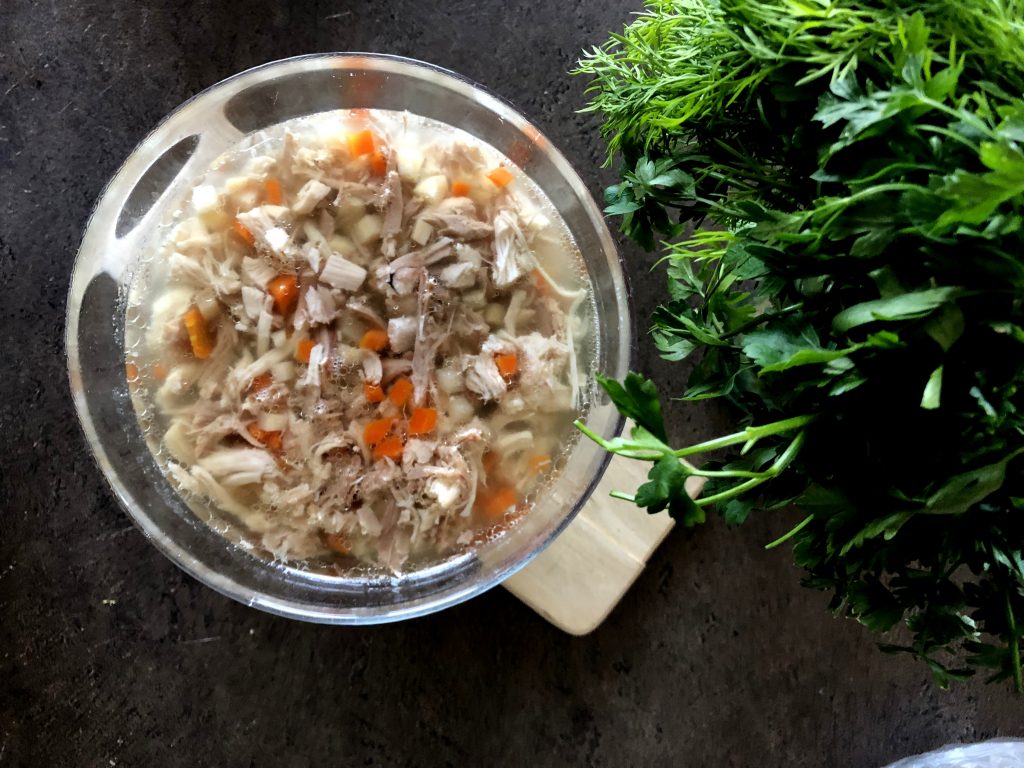 Comment on the post if you have questions, other ideas on the recipe or just enjoyed reading. I would be happy to see your thoughts on my posts!
Thanks for liking and sharing my recipes to your friends – it helps to develop my blog!