When I looked for this recipe in an old cook book, I got: For simmer pork chop check: stewed pork:)
As you can see this is an universal recipe, good for any meat you like:)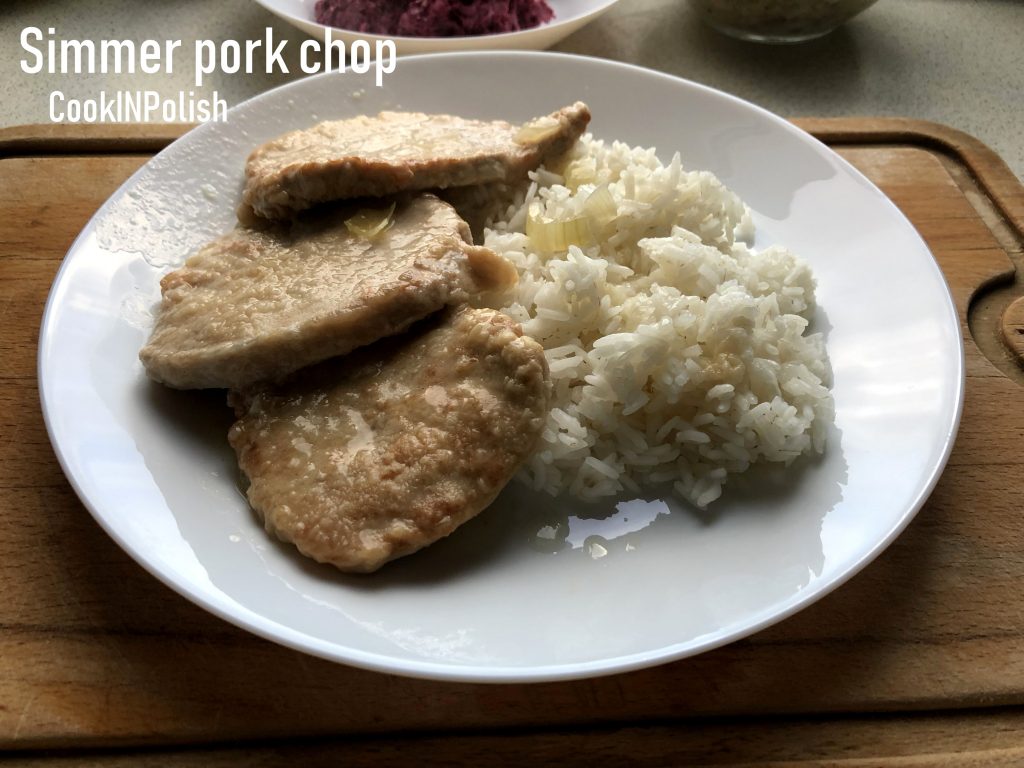 Ingredients
1 kg/2,2 lb pork chop
3 medium onions
flour for tossing
3 allspice
3 bay leaves
salt, pepper
rapeseed oil for frying
Cut meat into cutlets, salt them, toss in flour and fry for few seconds on each side. Put to the pot.
Fry chopped onions, season with salt, add to the pot.
Pour water so that cutlets were almost covered and simmer for an hour. Check every several minutes not to get it burn.
Serve with rice, barley or potatoes.
Enjoy! Smacznego!