One of my favorite soups from childhood. Made from baked beets with caramelized onion, naturally sweat – this is what comfort food means to me:)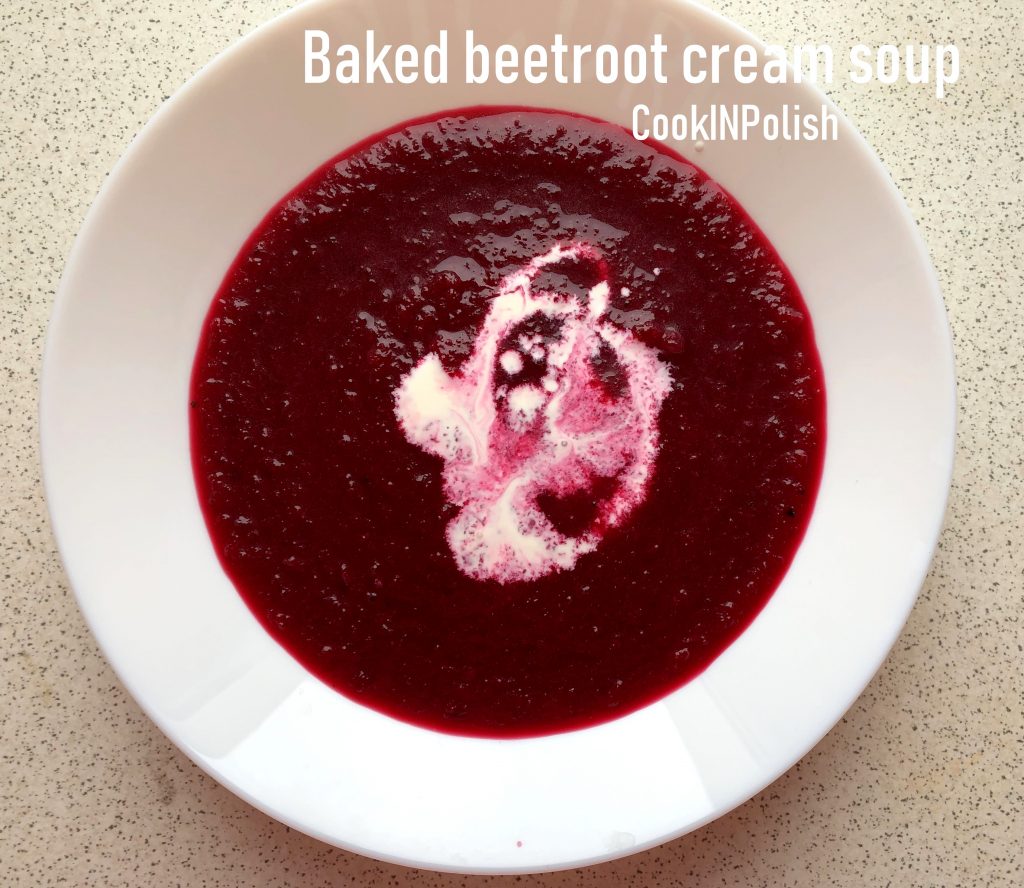 Ingredients:
5 large beets
2 medium onions
2 l/4 pints chicken/vegetable stock
0,75 l/3 cups beets sourdough (Recipe, it's optional, but makes a difference:))
0,25 l/ 1 cup sweet cream
Covered beets with aluminum foil and bake them for 1-1,5 hours in 180 Celsius/356 F. Cut them and put to the pot.
Fry chopped onions and add to beets. Use butter for an extra kick:)
Add some stock and blend vegetables until smooth, add the rest of the stock.
Cook slowly until boiled. Add sourdough and cook for 7 more minutes.
Serve with sweet cream. Enjoy!
I cooked a big pot of soup, so some of it I prepared for lunch at work. When the soup was boiling I put it to the jars close them and put upside down for cool down. This is going to be a nice week at work:)