Simple, quick preparation and here you go: 2 lunches to take with you to work. Try Roasted Turkey Fillet served with young asparagus and mashed potatoes. It's dietetic and healthy portion of good food.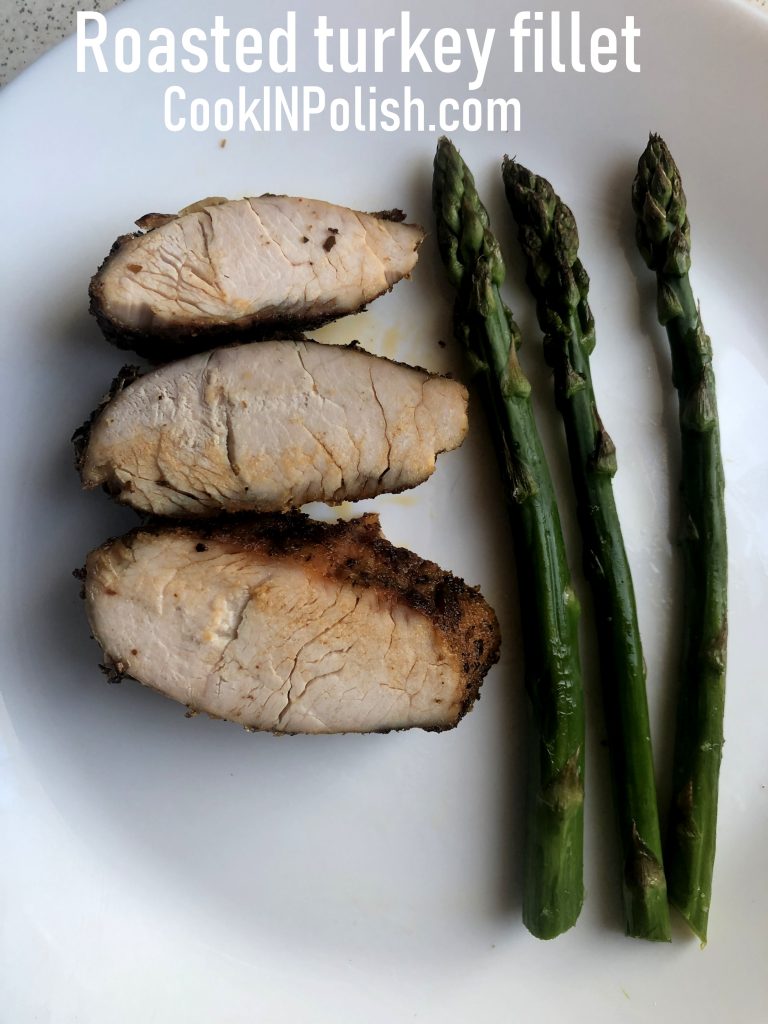 Ingredients
one turkey fillet
salt, pepper, red pepper
favorite herbs, I used: basil, oregano, thyme, marjoram
2 tbs oil
Clean the turkey fillet and place it on the baking paper. Add oil. Rub meat with seasonings and herbs. I add few slices of onion and rosemary branch for aroma:)
Wrap it up in a baking paper, so that the meat was in a kind of a poach. It will help to keep the moisture in.
Bake in 160 C/ 320 F for 45 minutes. Take out and let rest for 10 minutes, so that the juices spread evenly.
Roasted Turkey Fillet tastes great with spring young asparagus. I often serve it with mashed potatoes and one of the Polish Slaws too. Salads need to be served to every dinner in Poland:)
You may also like No baking Turkey pate, a healthy homemade Polish bread spread.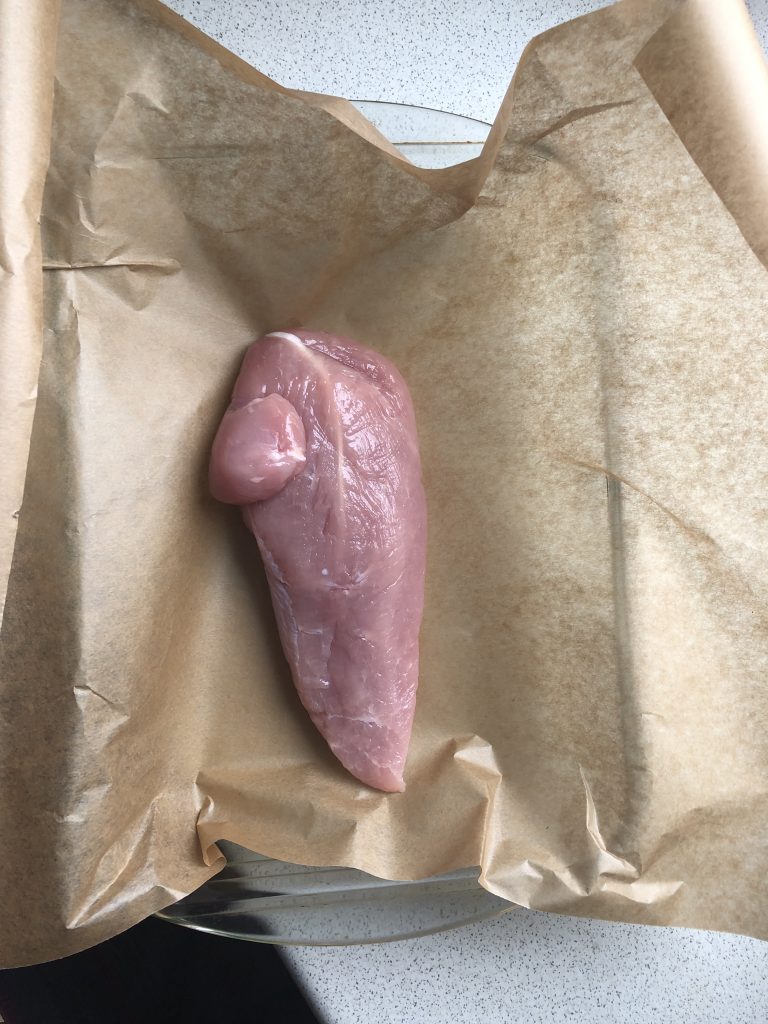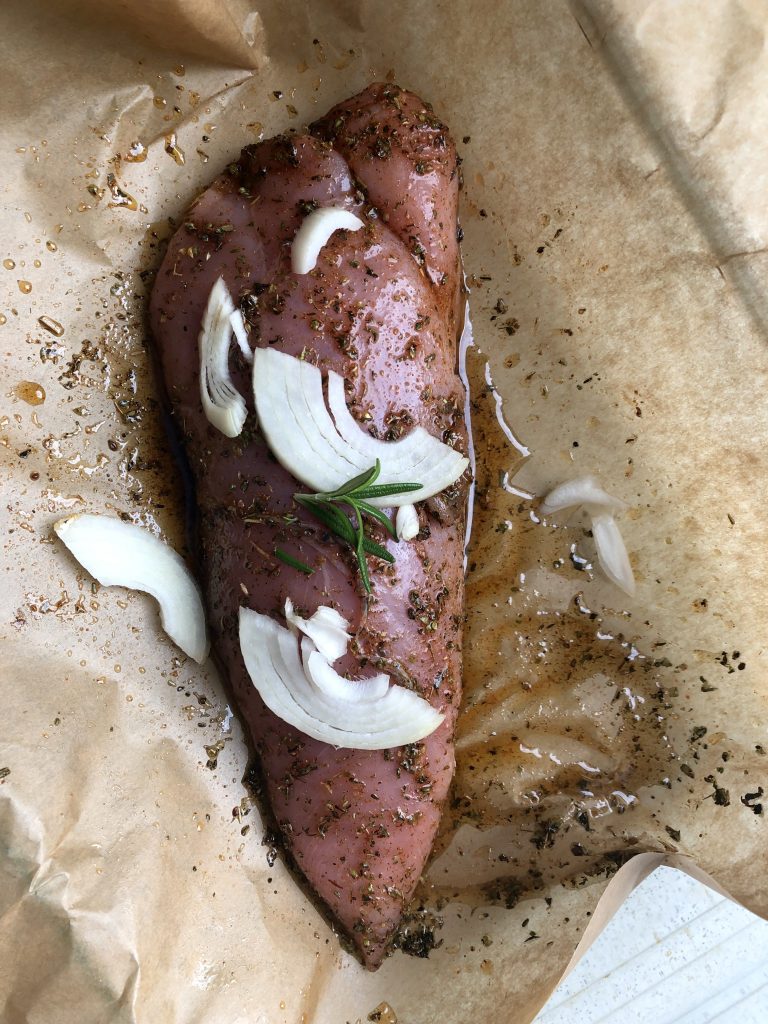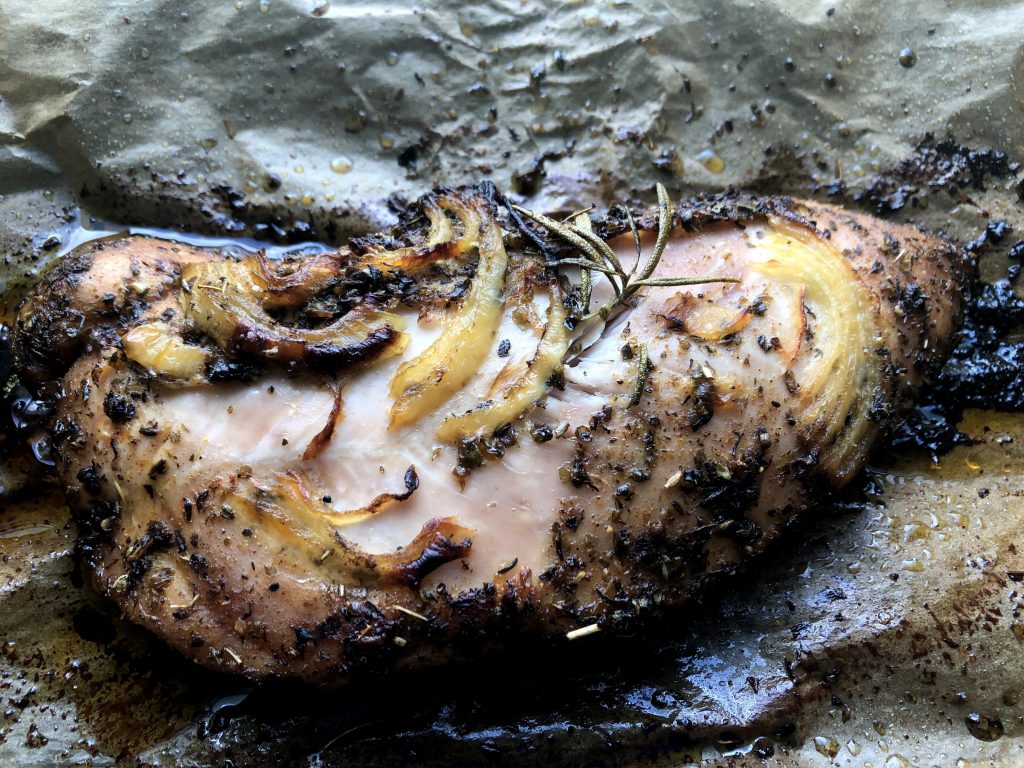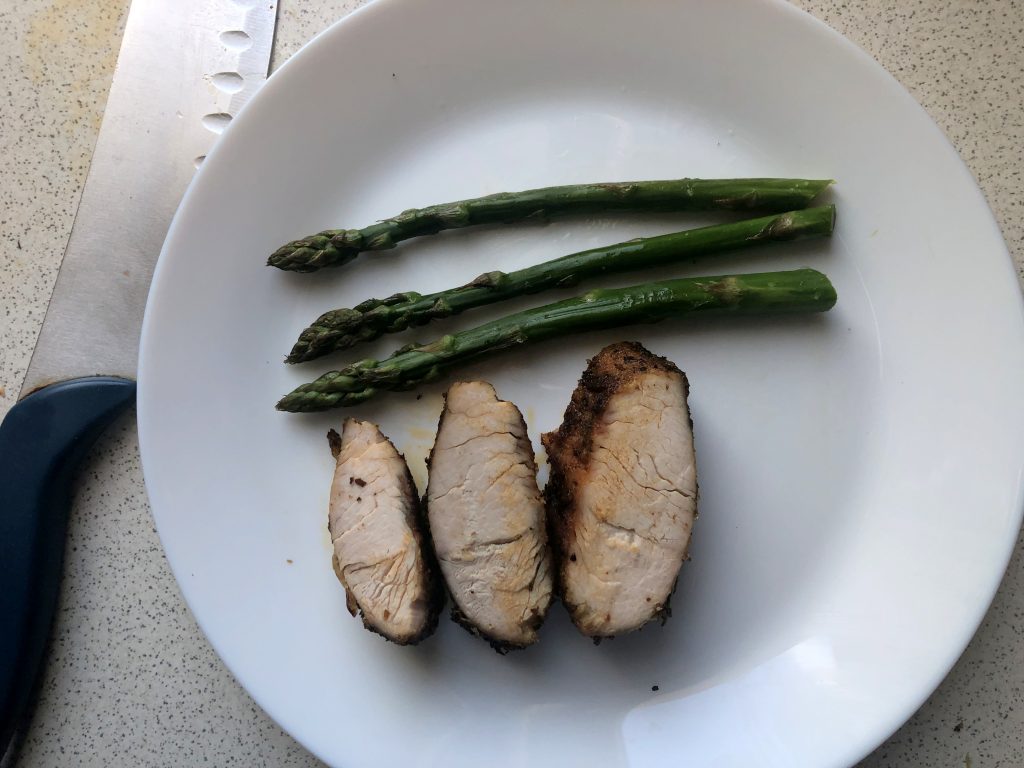 Comment on the post if you have questions, other ideas on the recipe or just enjoyed reading. I would be happy to see your thoughts on my posts!
Thanks for liking and sharing my recipes to your friends – it helps to develop my blog!