In May I am preparing syrup from pine shoots. Young Pine Shoots Syrup helps to heal cough and boost immune in autumn. You can stop here or you can take one step further and prepare a pine tincture, and have an immune booze;)
In May you may also like to check my Goosefoot Soup.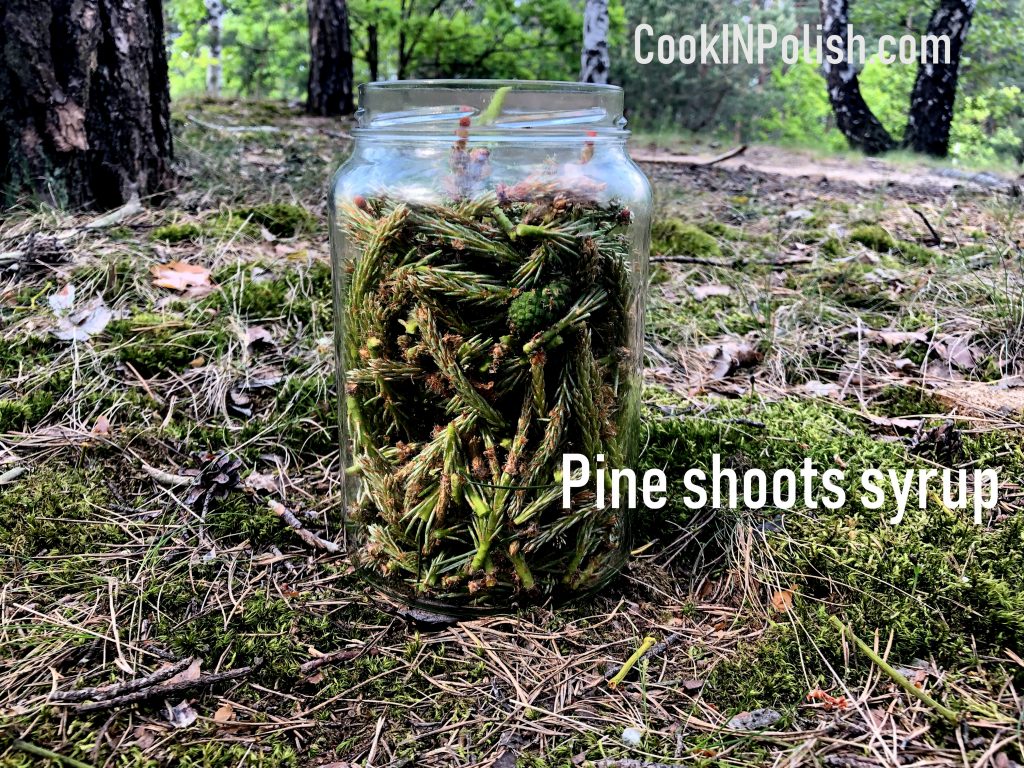 Ingredients
jar pine shoots – only this year's young shoots, the youngest and the greenest
1,5 cup sugar
Remember to collect shoots away from motorways. Be kind to the trees you use – do not take all the shoots from one twig, allow plant to grow. I found also few green cones and used them in my syrup.
Clean shoots out of insects, but do not clean them with water, not to wash away the pollen.
You can cut shoots and cones into smaller pieces. Place a layer of greens and cover it with sugar, add greens and cover with sugar. Repeat as long as needed. Turn the lid.
Place a jar in the window and let the sun work:) Remember to open the jar every 1-2 days, to let the gases out.
After few weeks syrup should be ready. Drain it on a kitchen cloth to get a clear syrup and pour it to jars. It can be stored till next Spring in the fridge or cold basement/pantry.
How to use it:
take a spoon of syrup few times a day when you got cough
add a spoon of syrup to your tea
you can have it with your pancake.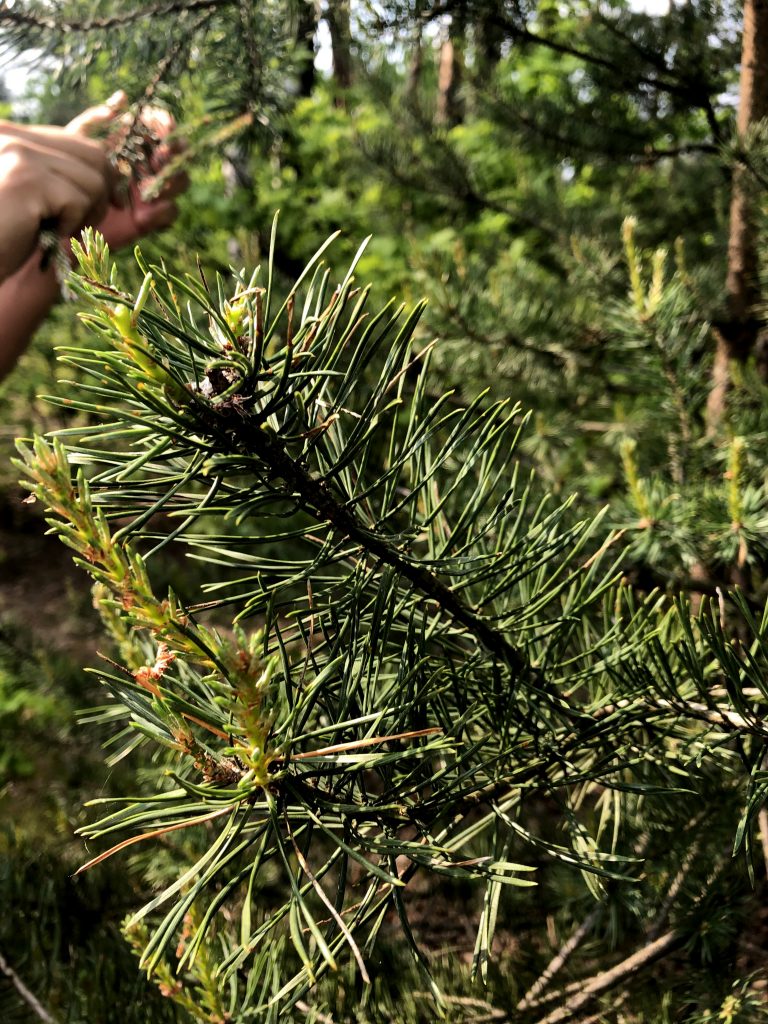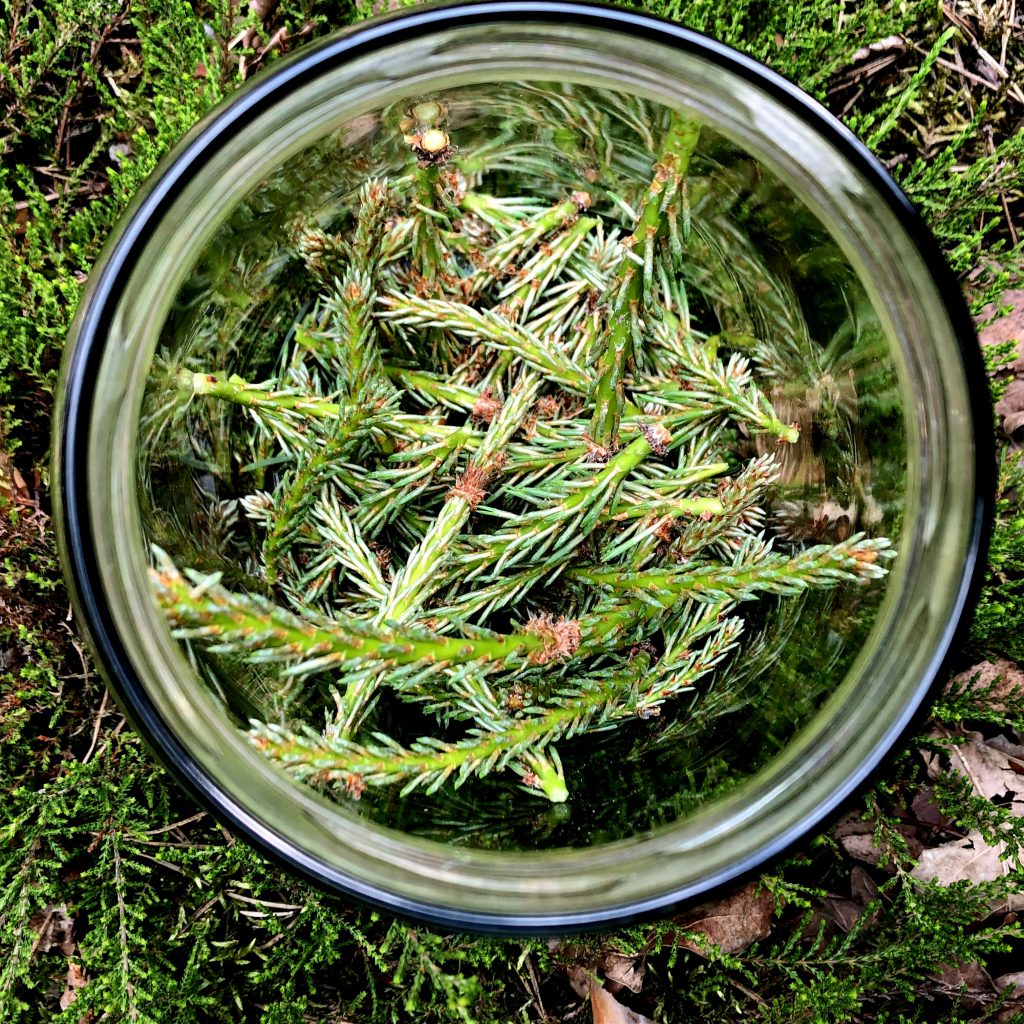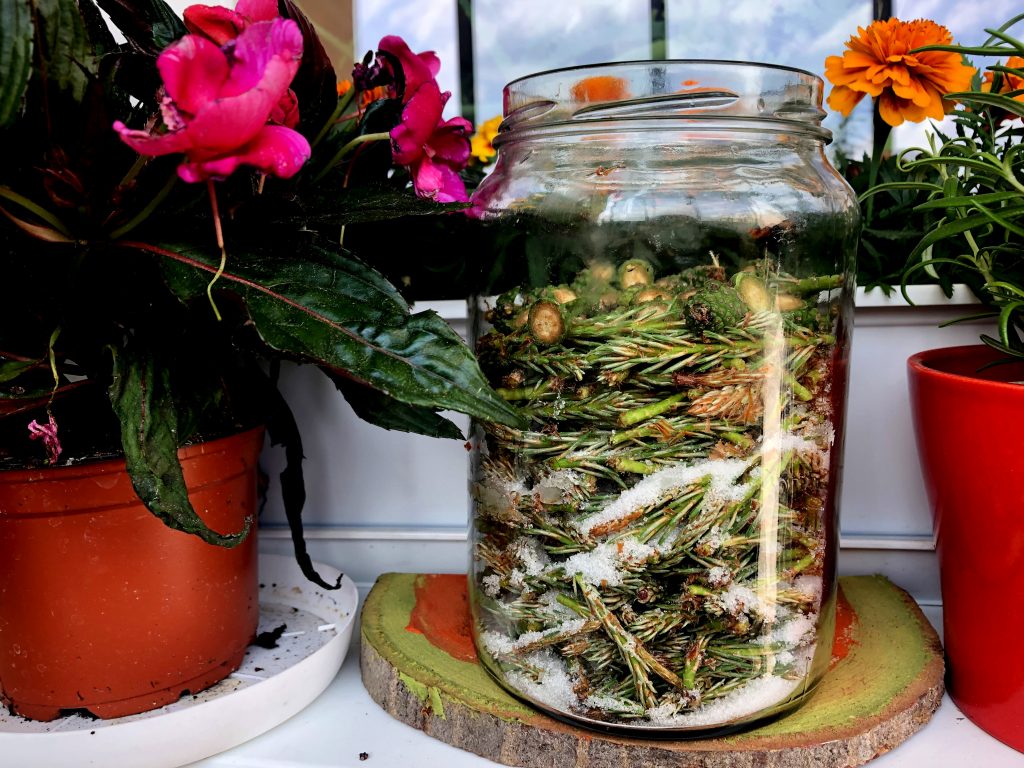 Comment on the post if you have questions, other ideas on the recipe or just enjoyed reading. I would be happy to see your thoughts on my posts!
Thanks for liking and sharing my recipes to your friends – it helps to develop my blog!