When I was a child we loved pate – Pasztet bought in stores. Unfortunately this meat bread spread had and still have a long list of low quality ingredients: the worst parts of meat, water, thickeners, preservatives and who knows what else. Nowadays children still love meat pates, so I decided to prepare home made pasztet using good quality ingredients. It worked! My daughter approved it, I'm happy:) I decided to go for no baking version of pate made of turkey leg. I found recipe for No Baking Turkey Pate on Polish culinary website: posmakuj-to.blogspot.com, which I like very much.
If you would like to check more Polish ideas for bread spreads, you may like smoked mackerel Paprykarz and my Grandma's Smoked Mackerel Bread Spread.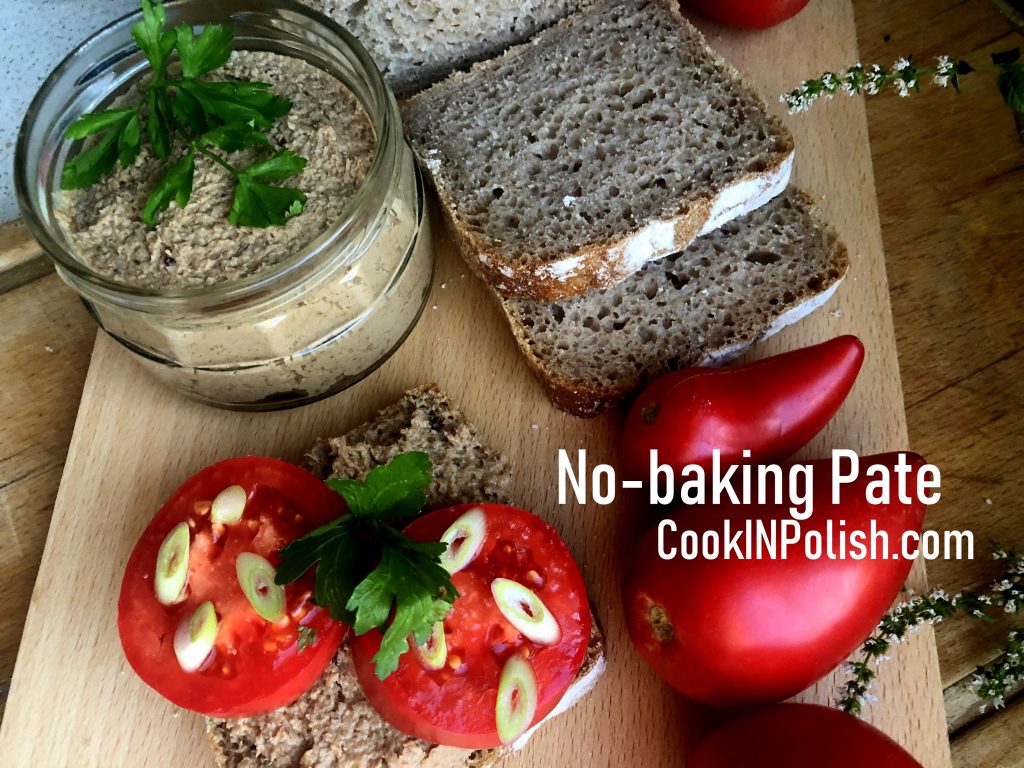 Ingredients
400 g/ 0,9 lb turkey leg meat
100 g/ 0,2 lb turkey liver
100 g/ 0,2 lb smoked bacon
onion
2 tbs butter
salt & pepper, sweat paprika, marjoram
Dice meat into 1 cm cubes. Cut liver and bacon, cut onion. Fry onion on small amount of oil, set aside. Place meats on the frying pan, season with salt, pepper, paprika and marjoram. Fry for 5 minutes, add a cup of water and simmer for another 7 minutes. Keep the meat wet, so that the pate was juicy. Keep the juices for later, you may need them later on, to get a perfect consistency.
Once it's cooled, grind meats twice or 3 times, if needed. I also blended meat at the end, because I felt that the texture is not enough smooth.
Add butter. This is a magic ingredient that makes difference:)
Your own home made No Baking Turkey Pate is ready! Smacznego!
If you liked my posts and tried my recipes, you can consider buying me a coffee. Or rather I should say: you can buy me a flour for Pierogi, cabbage for Gołąbki and beets for Barszcz:) This would help me to cook more and publish more delicious recipes for You. www.buymeacoffee.com/cookinpolish.