Looking for a light and healthy dinner idea, that will suit both children and adults? Try this recipe for Meat Balls in a Dill Sauce.
Check also: Polish recipes for salads: http://cookinpolish.com/tag/salad/.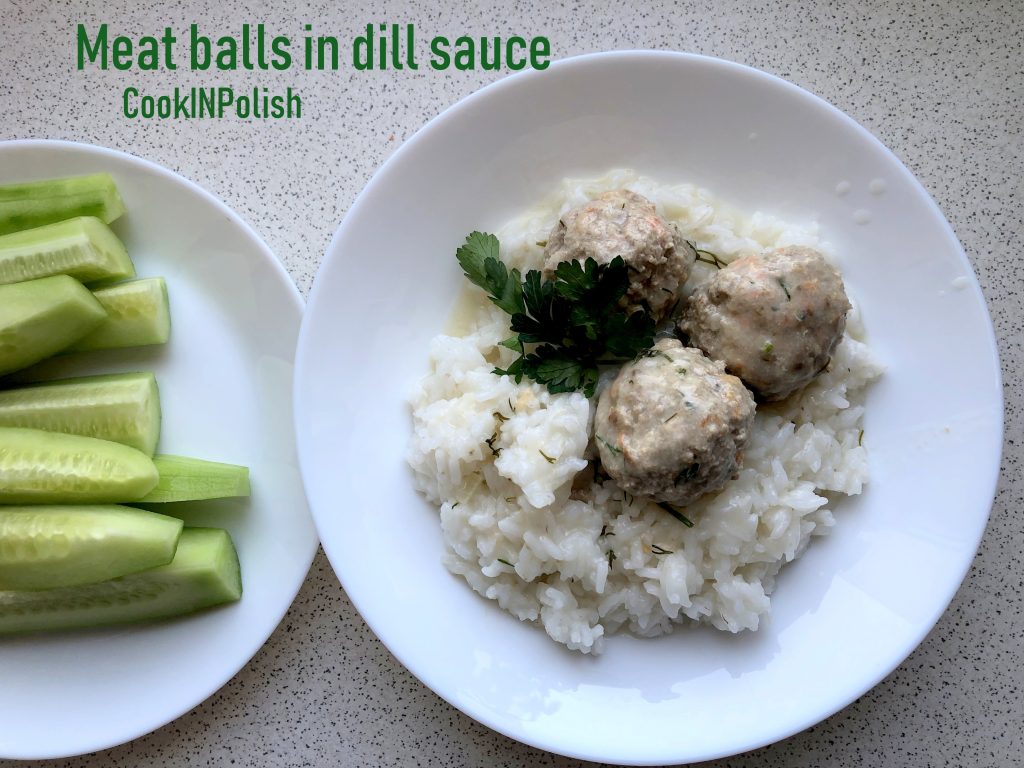 Ingredients
0,5 kg/1,1 lb minced meat
half carrot
small onion
parsley
1 egg
half roll
milk
salt & pepper
1 cup sweet cream
3 cups chicken/ vegetable stock
bunch dill
Place meat in a bowl, add grated carrot, chopped onion & parsley, roll soaked in milk and egg. Season with salt and pepper.
Bring the stock to boil. Form meat balls and place them in the hot stock. Let them cook for 10 minutes.
Mix sweet cream with a cup of hot stock from the pot, then pour everything back to the pot. Let it steam without lid for 5-7 minutes, so that it got thicker.
Add chopped dill and turn the fire off.
Serve Meat Balls in a Dill Sauce with rice and additional dill.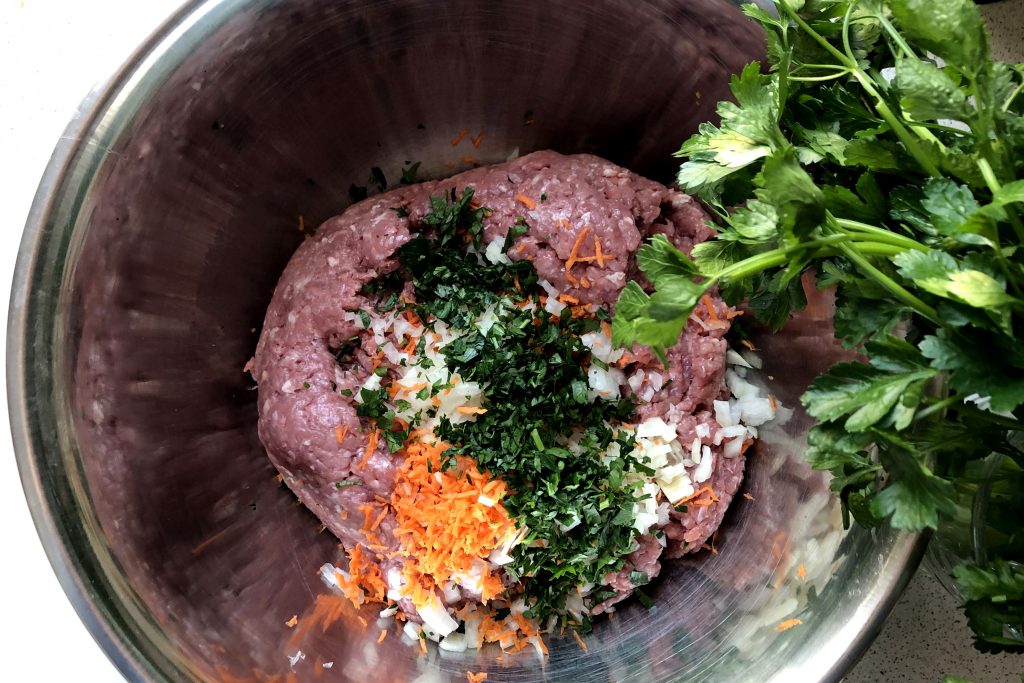 Comment on the post if you have questions, other ideas on the recipe or just enjoyed reading. I would be happy to see your thoughts on my posts!
Thanks for liking and sharing my recipes to your friends – it helps to develop my blog!