Baked Polish Sausage and Onion is my idea for May Saturday's lunch. Sausage is an important part of Polish cuisine:) There is a great range of different sausage types and Poles love: baking them, cooking, frying and grilling. Actually grilling is a new religion in Poland:)
1st and 3rd May are bank holidays in Poland, so majority of people get additional day off and enjoy 'the long May weekend'. People in Poland start celebrating- they meet with friends and family in gardens and grill, grill, grill!
If you don't have a garden and staying at home, this is not the end of the world – bake sausages in the oven.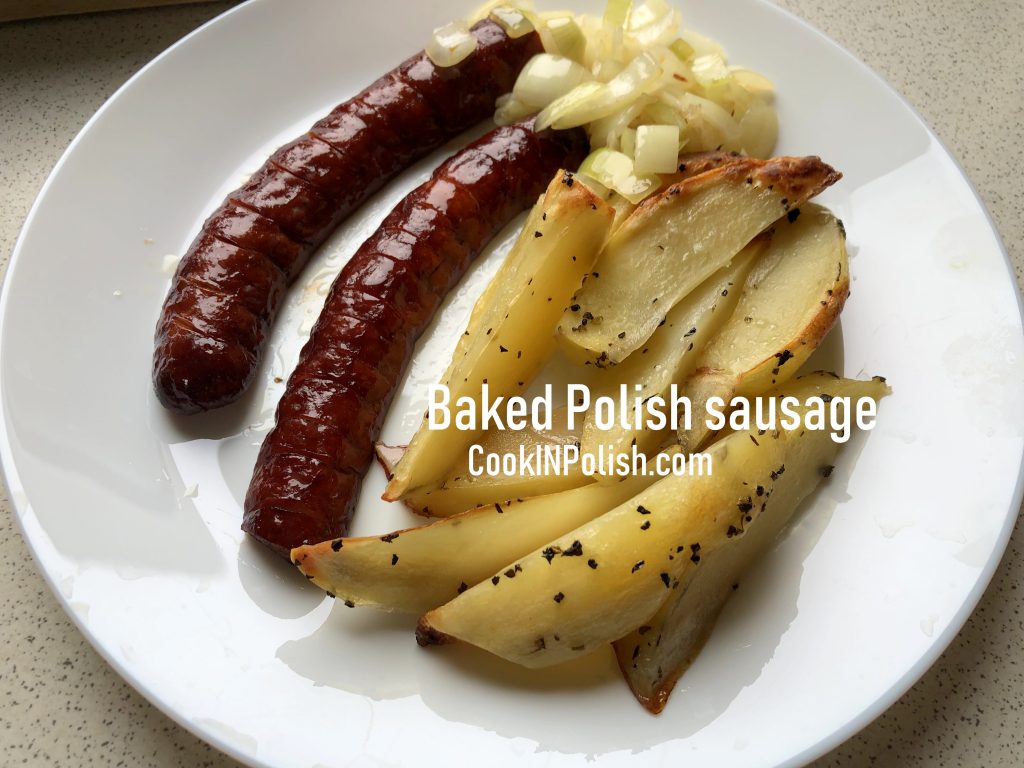 Cut the sausage in halves and make shallow cuts on it- the fat will flow out and it will become nicely baked.
Bake in the oven on 160 C/ 320 F for about 20 minutes.
Serve with fried onion and baked potatoes or french fries.
Enjoy your Baked Polish Sausage and Onion! Smacznego!
You may also like to check Bigos recipe: Polish Hunter's Stew.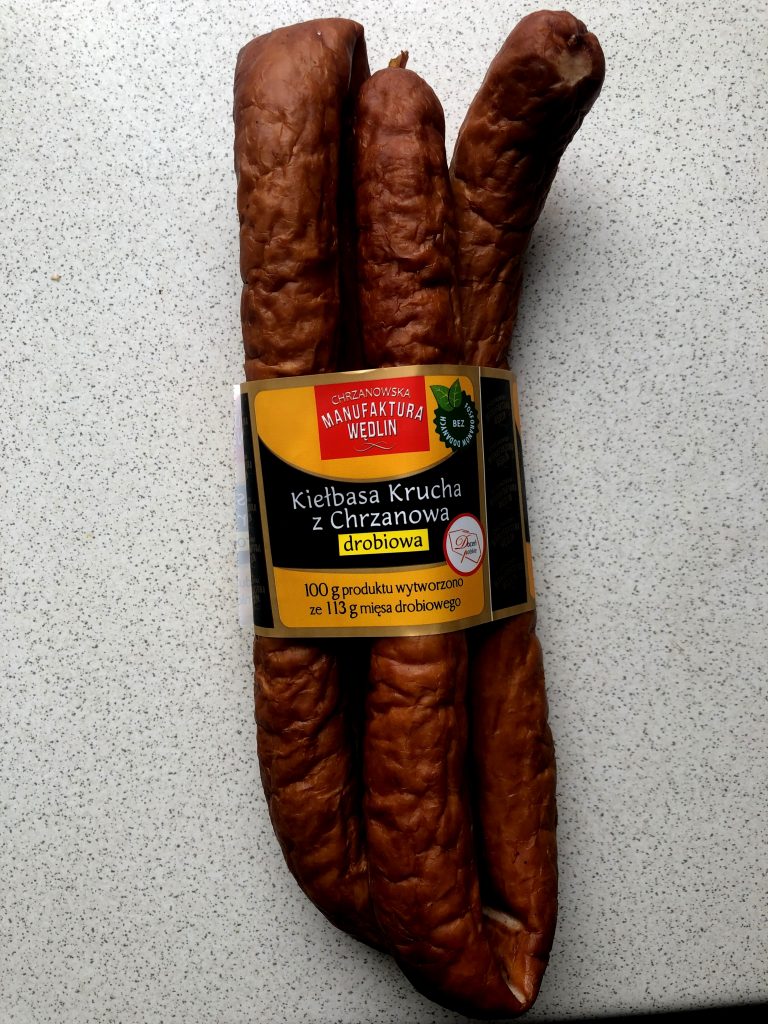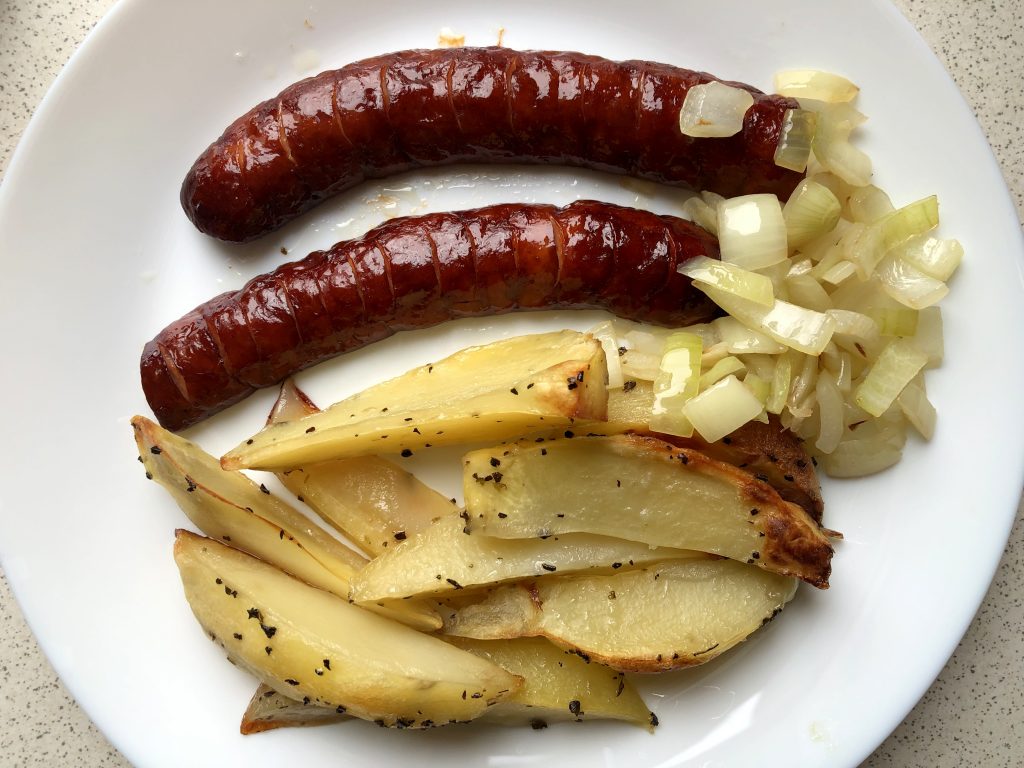 Comment on the post if you have questions, other ideas on the recipe or just enjoyed reading. I would be happy to see your thoughts on my posts!
Thanks for liking and sharing my recipes to your friends – it helps to develop my blog!