Starting from early Spring I have an access to fresh plants of sorrel. It grows wild in my parents garden. Doesn't matter how many times it is cut, it always regrows. Some people may be unhappy to have a sorrel and other wild plants instead of grass lawn, but not me. I like wild plants, I am happy to collect them and add to salads and make soups. My Mom few times a year makes Canned Sorrel for Sorrel Soup. She gives me few jars every time we meet. I use them in Winter and enjoy delicious sorrel soup whenever I want.
If you have access to fresh sorrel, I invite you to check my Mom's recipe.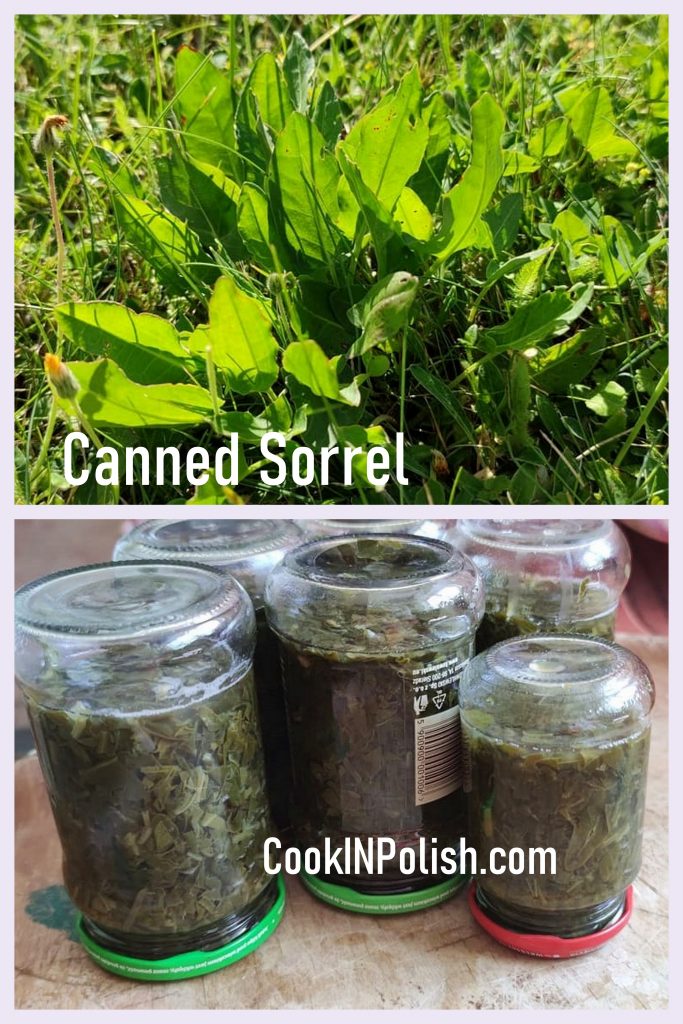 Ingredients
800 g / 2 lb fresh sorrel
2 tablespoons salt
1-2 cups water
Collect fresh sorrel in a place away of highways. Tear off the stems and wash leaves thoroughly. Dice sorrel and transfer it to the pot. Add a cup of water and put it on a medium heat. Add salt. After few minutes the leaves would shrink and all of the sorrel should be covered with water. Otherwise add some water. Bring to boil and cook for 5-7 minutes.
In the meantime prepare jars. Transfer sorrel to the jars. Can sorrel using your favorite canning method. If you are not sure you can read about safe canning methods for example here: https://www.simplycanning.com/canning-methods/.
Canned Sorrel for Sorrel Soup can be stored for 1 up to 2 years.
If you like this recipe, try also recipe for Cucumbers for Dill Pickle Soup, a zero waste preserves for delicious Ogórkowa Soup in Winter.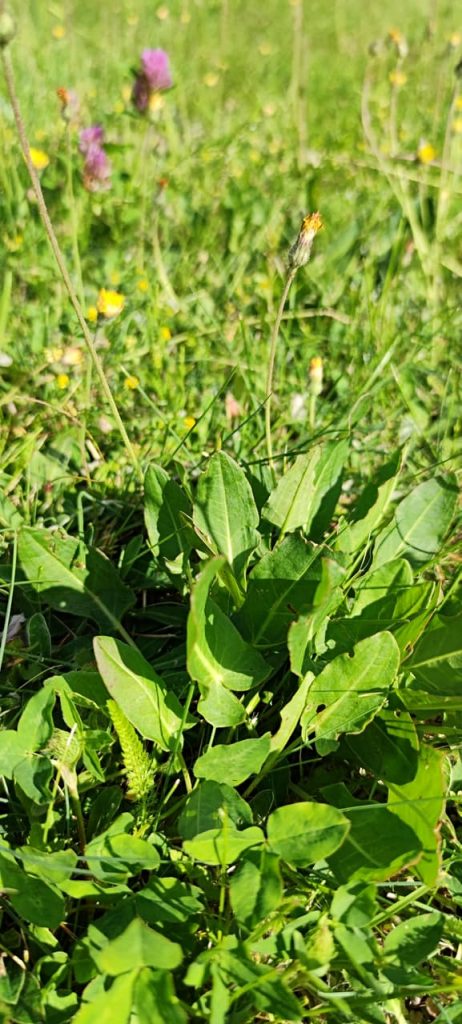 .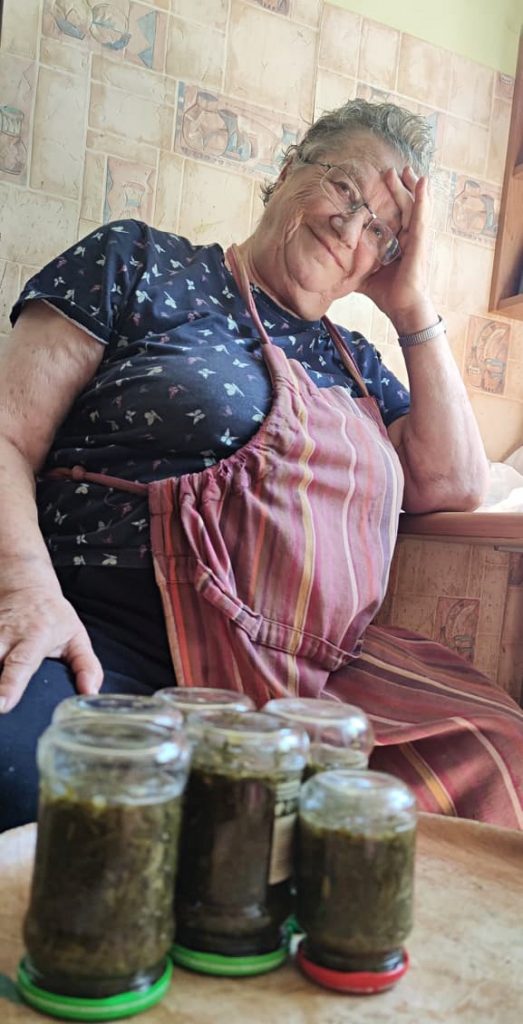 Comment on the post if you have questions, other ideas on the recipe or just enjoyed reading. I would be happy to see your thoughts on my posts!
Thanks for liking and sharing my recipes to your friends – it helps to develop my blog!