In spring I use spring fruits. Rhubarb is one of them. It gives the cake moisture and a little bit of sourness. Try Polish recipe for Rhubarb Cake.
Perfect for coffee break, you can serve it warm – for even greater impression on your neighbors;)
You may like to try other Polish desserts, like: Polish Apple Pie- Szarlotka.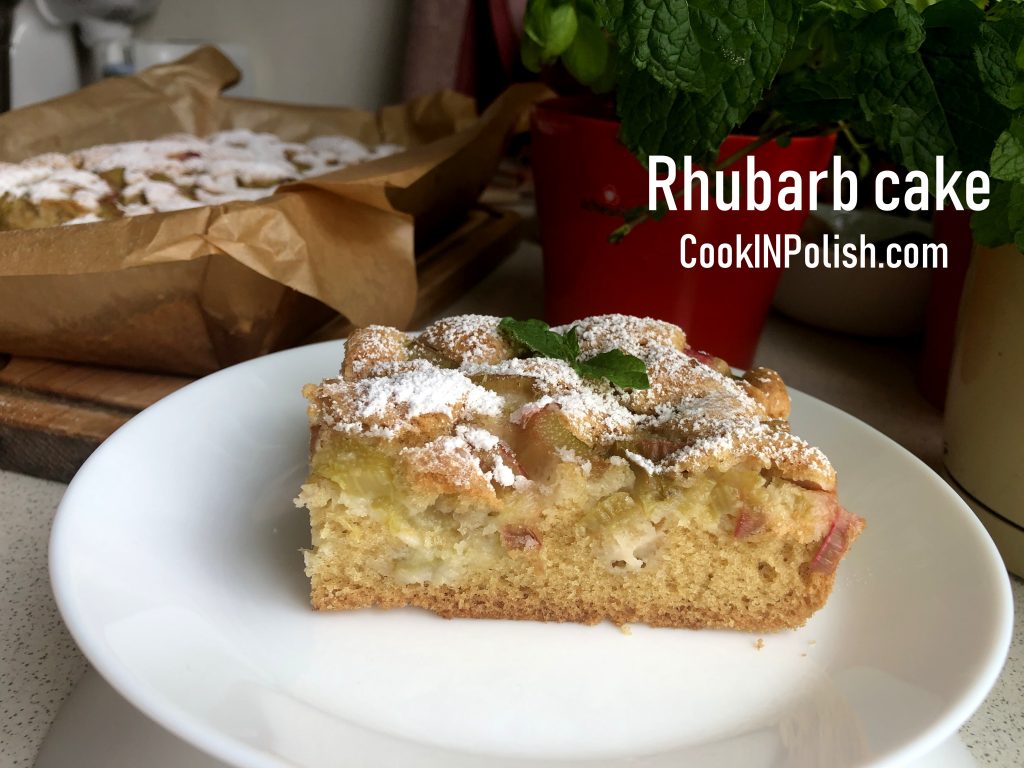 Ingredients
0,5 kg/ 1,2 lb rhubarb
4 eggs
1 cup sugar powder
1,5 cup flour
2 tbs of vanilla sugar
0,5 cup oil
1 ts baking powder
0,5 ts baking soda
Eggs and sugars beat up till it is creamy, for about 8-10 minutes.
Don't turn off the food processor. Gradually add oil.
Mix flour with baking powder and soda. Gradually add to the dough.
In the meantime cut cleaned rhubarb into thin slices.
Use baking pan 20 cm x 25 cm, fill it with baking paper. Pour dough into it, put rhubarb slices on the top. Sprinkle with sugar.
Bake for 50 minutes in 180 C/ 360 F. Once Rhubarb Cake is ready, sprinkle the cake with sugar powder.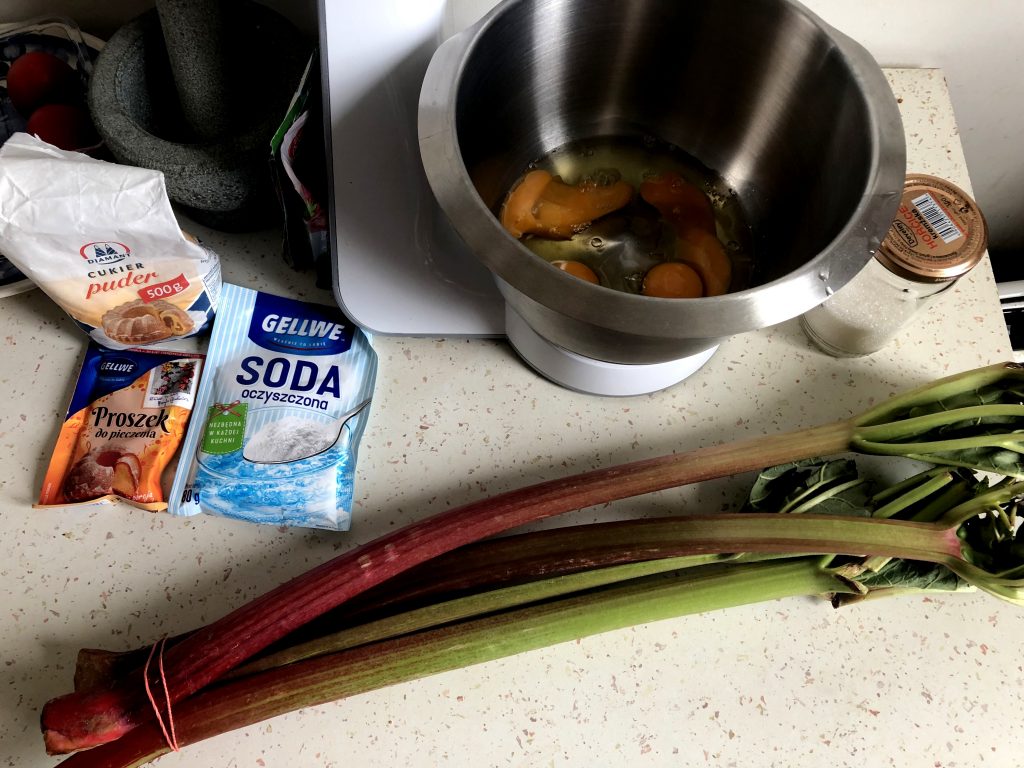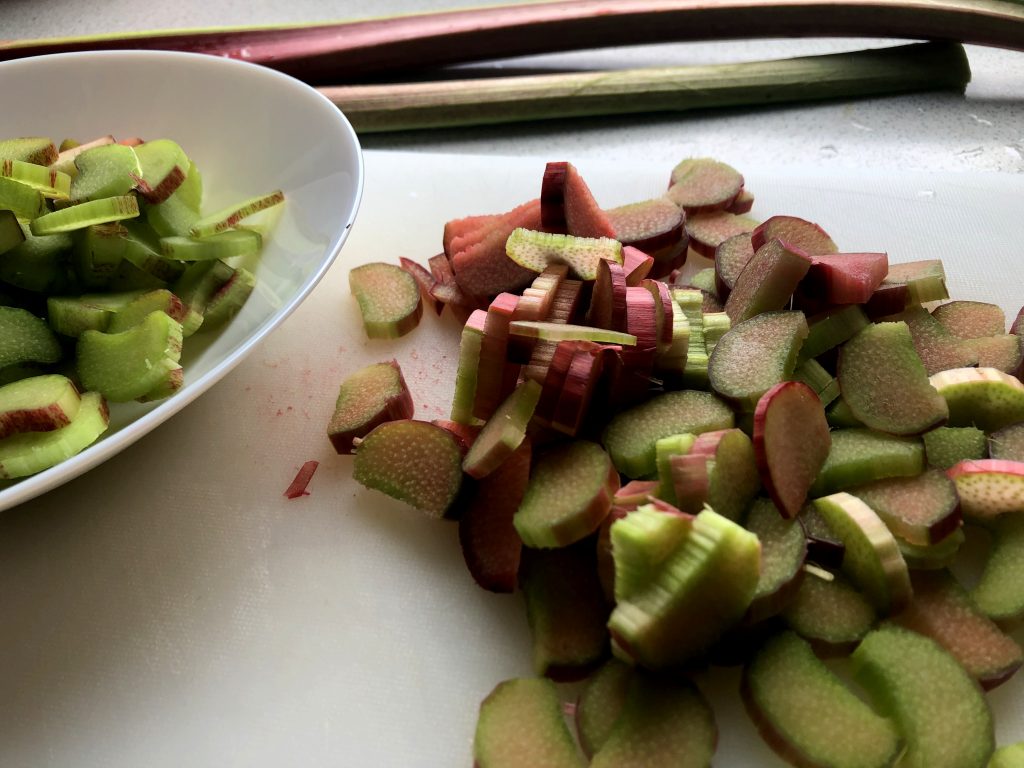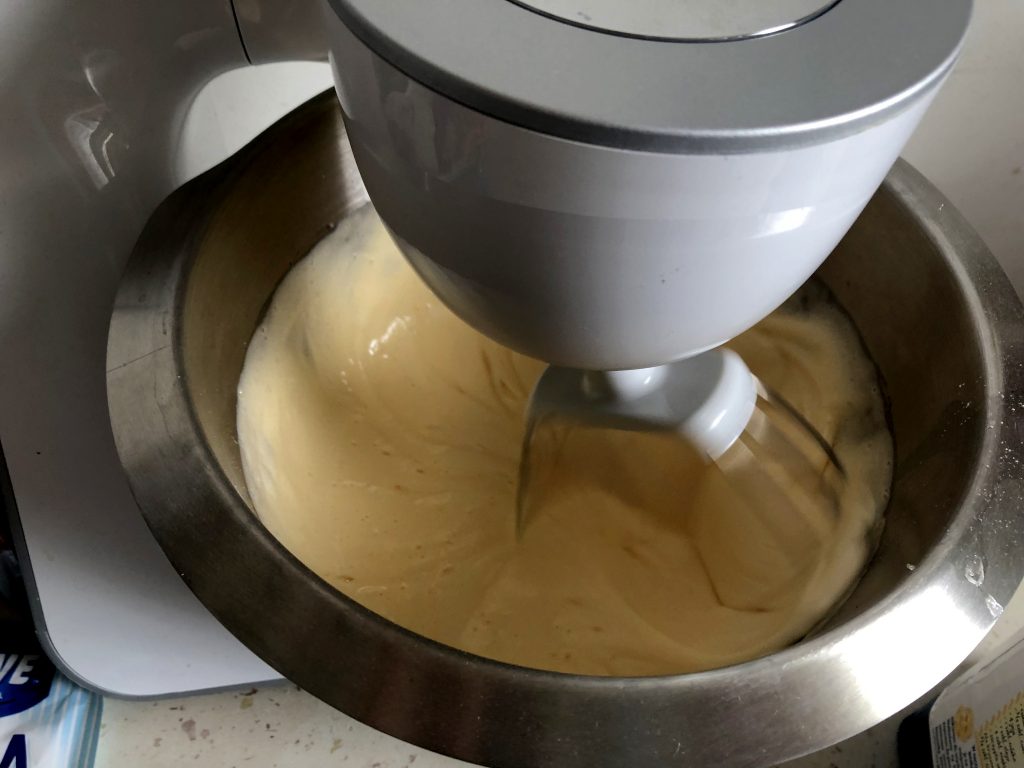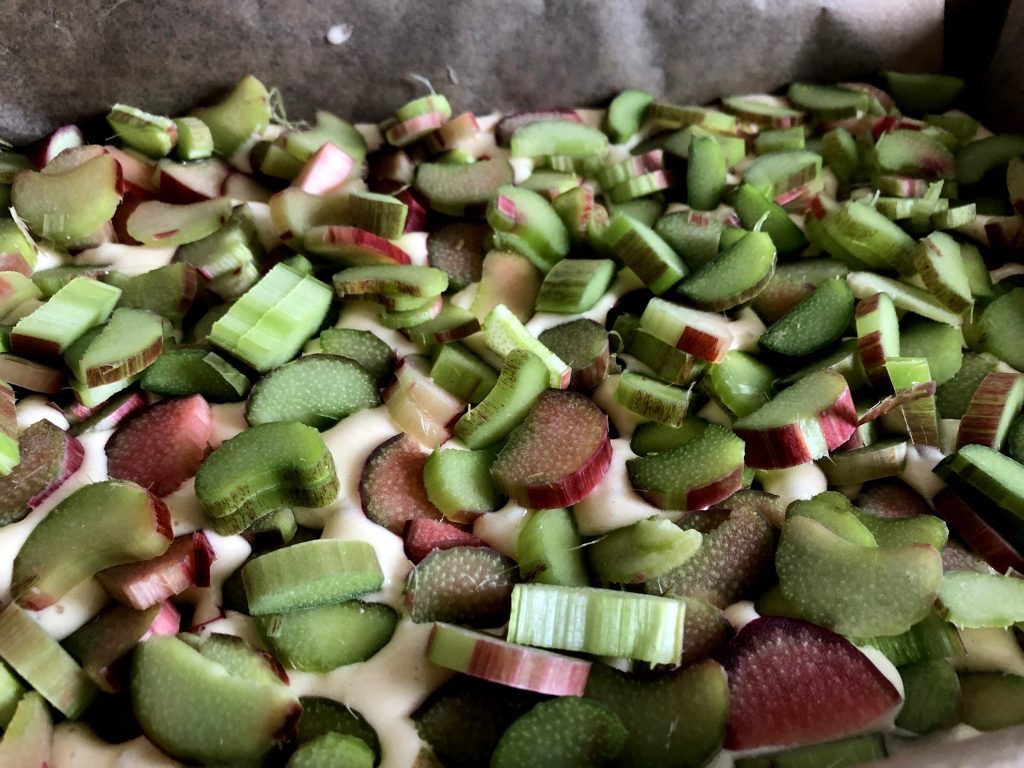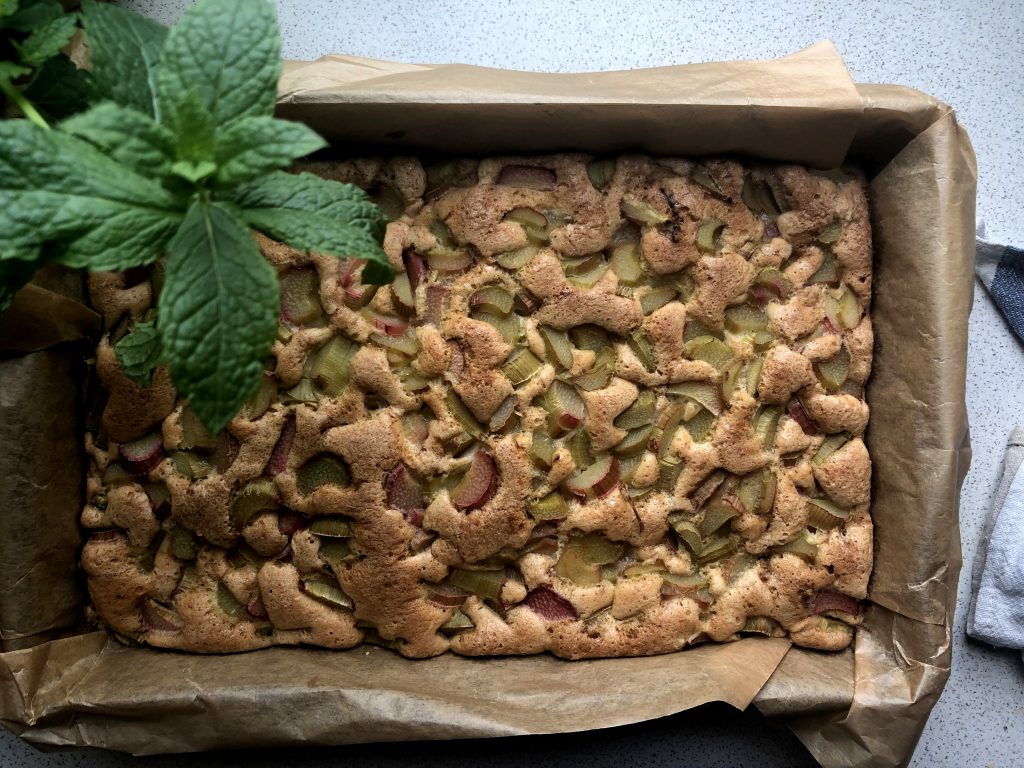 Comment on the post if you have questions, other ideas on the recipe or just enjoyed reading. I would be happy to see your thoughts on my posts!
Thanks for liking and sharing my recipes to your friends – it helps to develop my blog!