If you feel like simple homestead, peasant food, caloric and fat, go for Polish Baked Ribs. It is something all off us need from time to time:)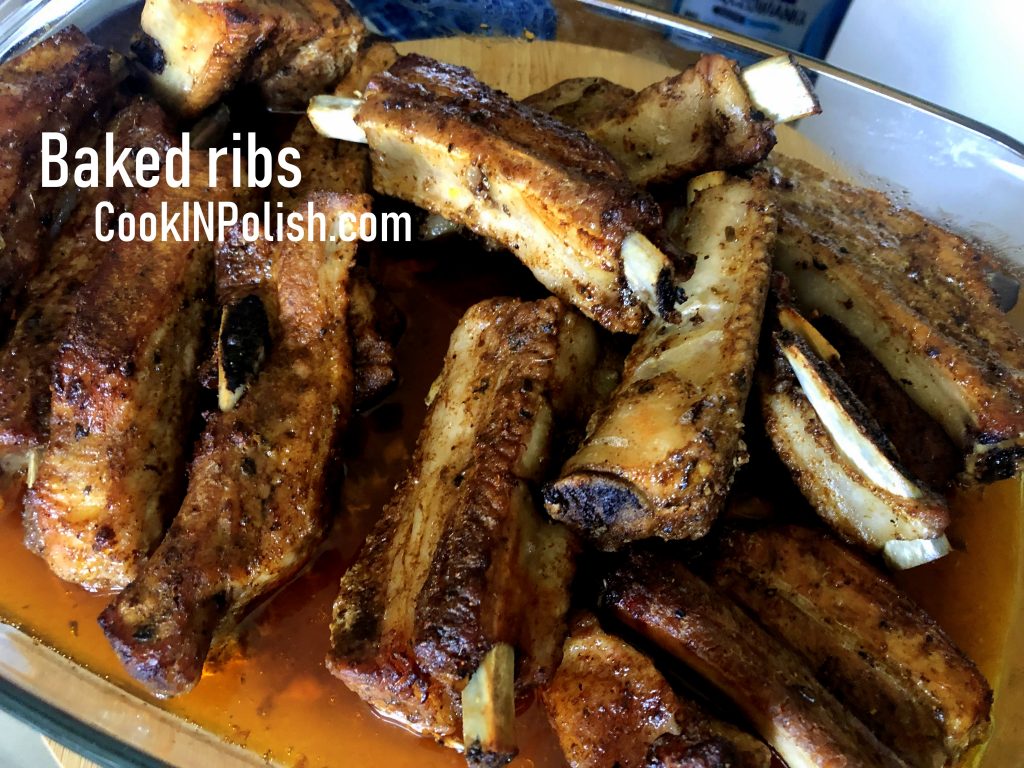 Ingredients
pig's ribs
salt & pepper
red sweet paprika
ground garlic
marjoram
Cut the ribs into single pieces.
Rub well with salt and pepper, paprika, garlic and marjoram. Cover with cling foil and cool in refrigerator for 2 hours or – the best – for the whole night, so that the seasoning gave flavor to the meat.
Place in the baking dish and bake uncovered in low temperature (150 C/ 300 F) for 2 hours.
The fat will melt and you will get soft and juicy, full of flavors meat for dinner:)
I love Polish baked ribs served with mashed potatoes and a simple salad, like mizeria or young cabbage salad.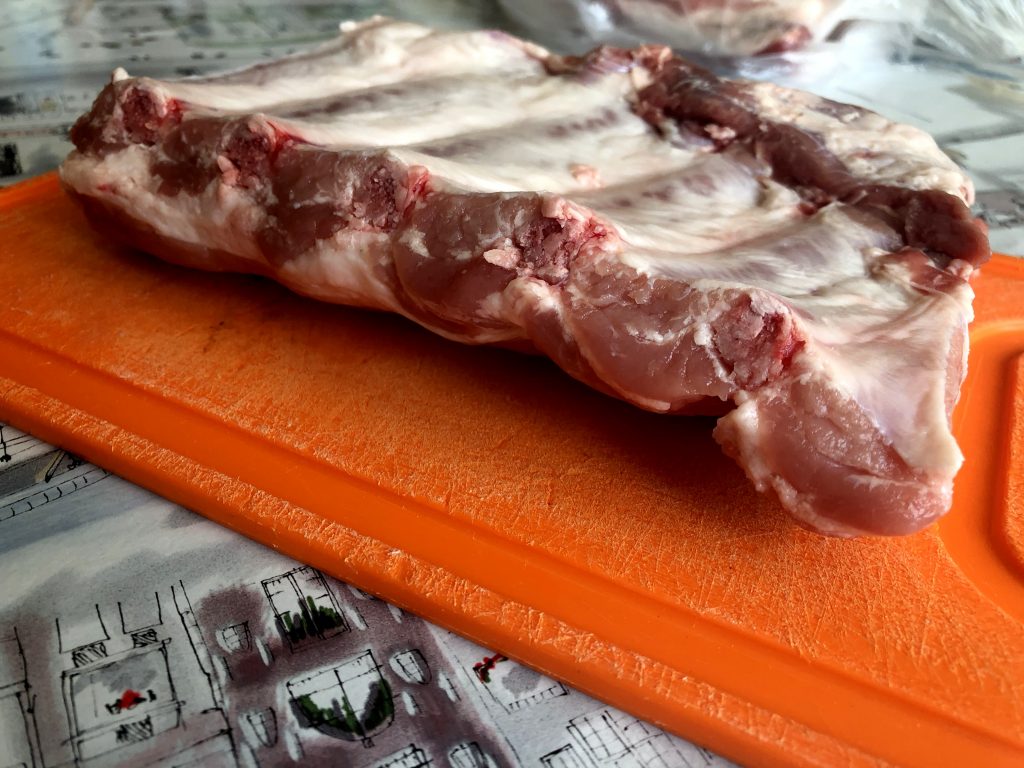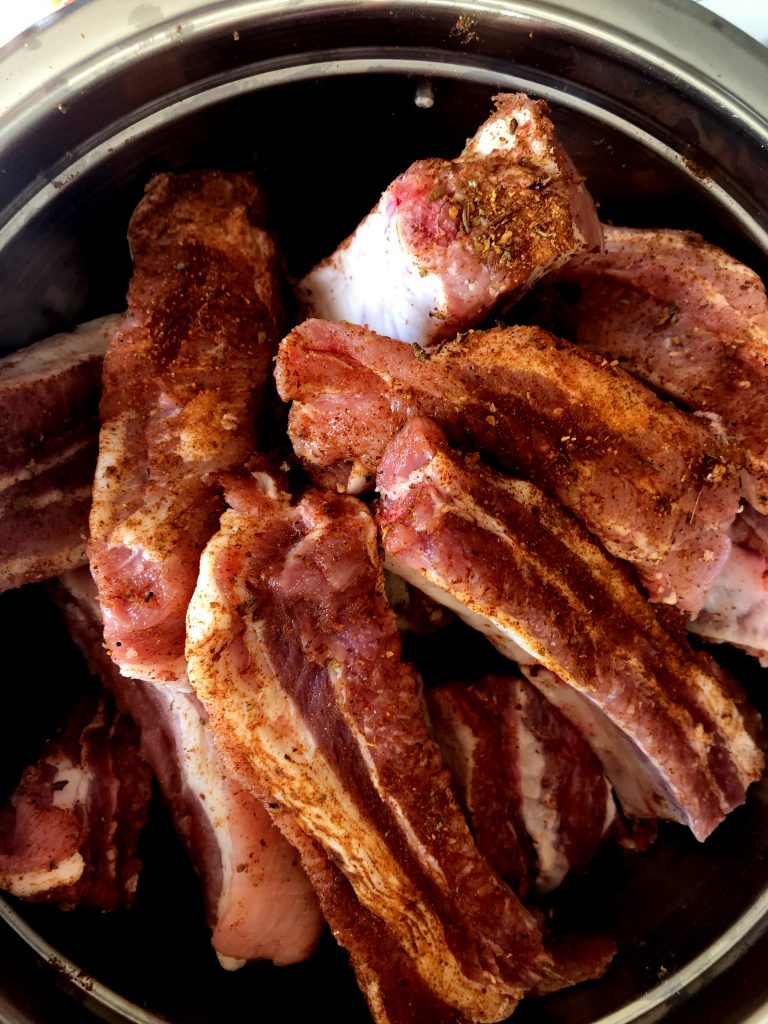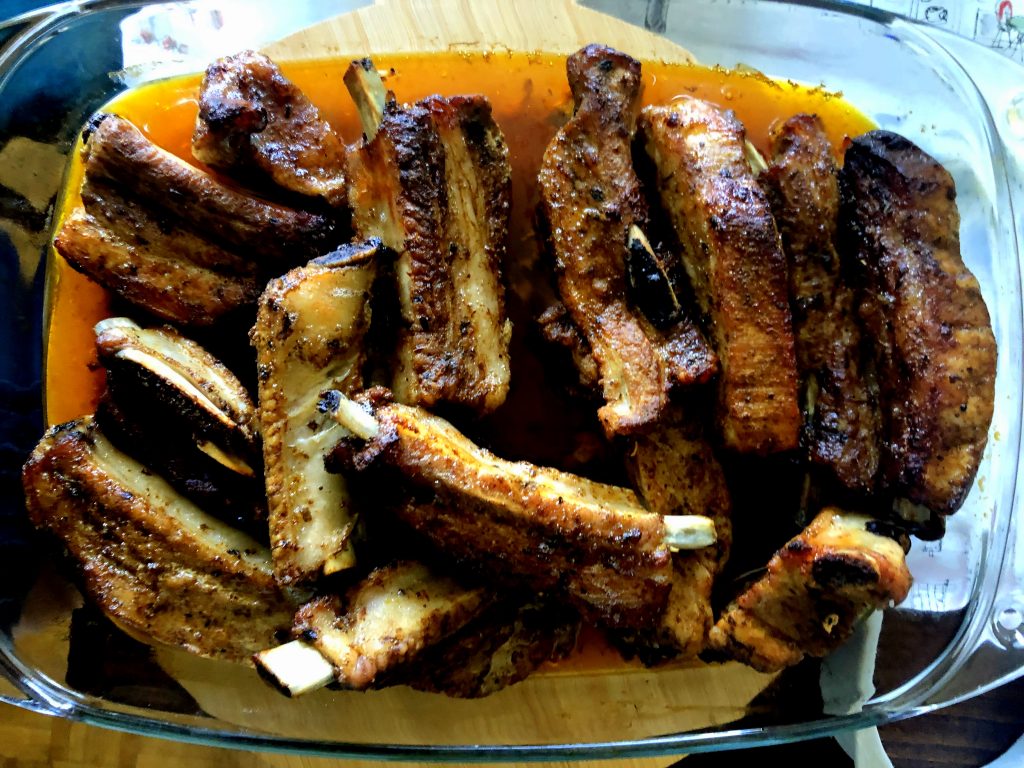 Comment on the post if you have questions, other ideas on the recipe or just enjoyed reading. I would be happy to see your thoughts on my posts! have you tried my recipe? Please send me pictures, I would love to share them and public here under the post.
Thanks for liking and sharing my recipes to your friends – it helps to develop my blog!