If you feel like simple homestead, peasant food, caloric and fat, go for Polish baked ribs. It is something all off us need from time to time:)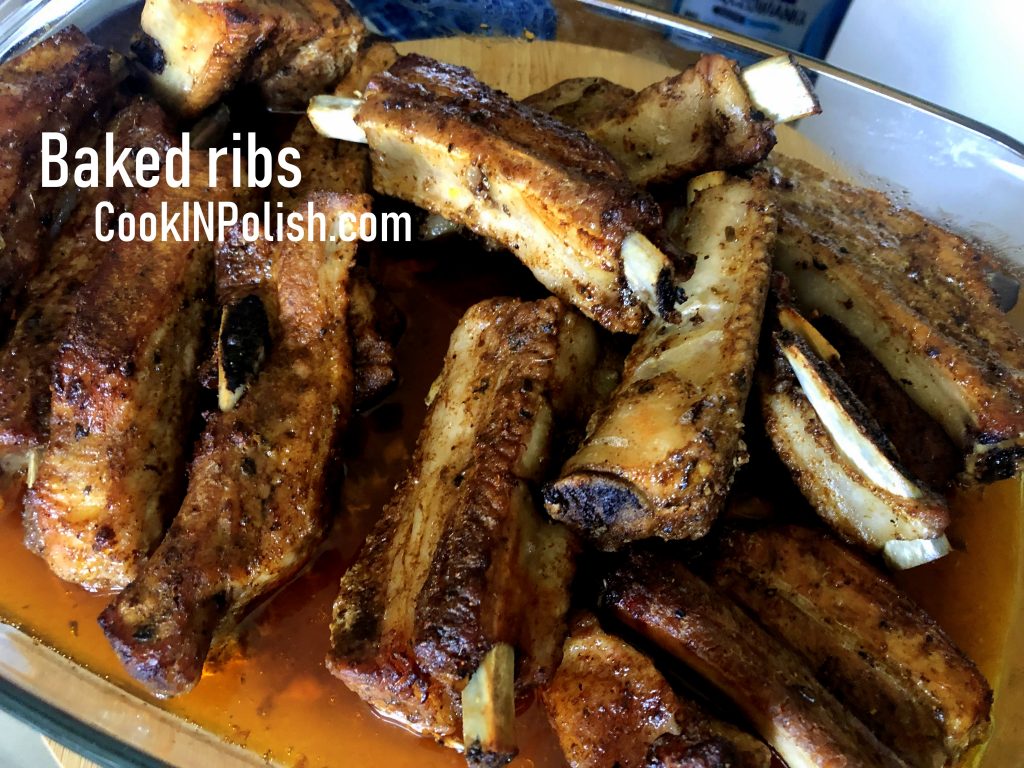 Ingredients
pig's ribs
salt & pepper
red sweet paprika
ground garlic
marjoram
Cut the ribs into single pieces.
Rub well with salt and pepper, paprika, garlic and marjoram. Cover with cling foil and cool in refrigerator for 2 hours or – the best – for the whole night, so that the seasoning gave flavor to the meat.
Place in the baking dish and bake uncovered in low temperature (150 C/ 300 F) for 2 hours.
The fat will melt and you will get soft and juicy, full of flavors meat for dinner:)
I love Polish baked ribs served with mashed potatoes and a simple salad, like mizeria or young cabbage salad.