Home made Polish Chocolate Bar – Blok Czekoladowy, was a way for a treat in hard times of communistic PRL. Anyway it is really tasty and worth trying, I assure you that not only kids will like it:) You don't bake it, it's easy and quick to prepare.
In Summer try also Polish Plum Yeast Cake.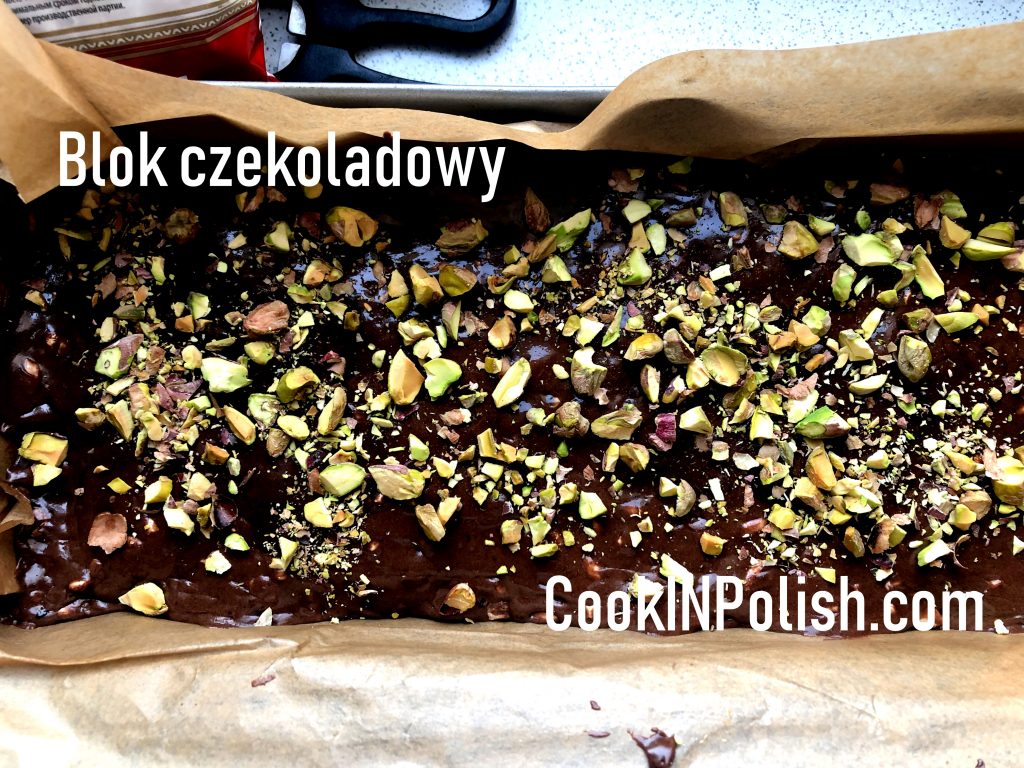 Ingredients
200 g/ 7 oz. butter
1 cup sugar
0,5 cup milk
4 tbs cocoa
400 g/ 14 oz. powder milk
150 g/ 5 oz. herbatniki – sweet butter biscuits
1 cup 'ryż preparowany' – puffed rice – this is like a popcorn, but made of rice (optional)
0,5 cup pistachio nuts
Place butter, sugar, milk and cocoa in a pot, heat until sugar and butter is dissolved. Cool.
Add powder milk. The dough will get really thick. You can use food processor or just a spoon. At the last stage I used my hands (in gloves:)) to mix it.
Add 'ryż preparowany', crashed biscuits & nuts (you can use your favorite nuts and dried fruits).
Cover the form (25 cm x 10 cm) with baking paper or cling foil. Place the chocolate dough in it. Sprinkle with nuts.
Cool in the refrigerator for 2-3 hours. Your Polish Chocolate Bar is ready to be served and loved:)
If you liked my posts and tried my recipes, you can consider buying me a coffee. Or rather I should say: you can buy me a flour for Pierogi, cabbage for Gołąbki and beets for Barszcz:) This would help me to cook more and public more delicious recipes for You. www.buymeacoffee.com/cookinpolish.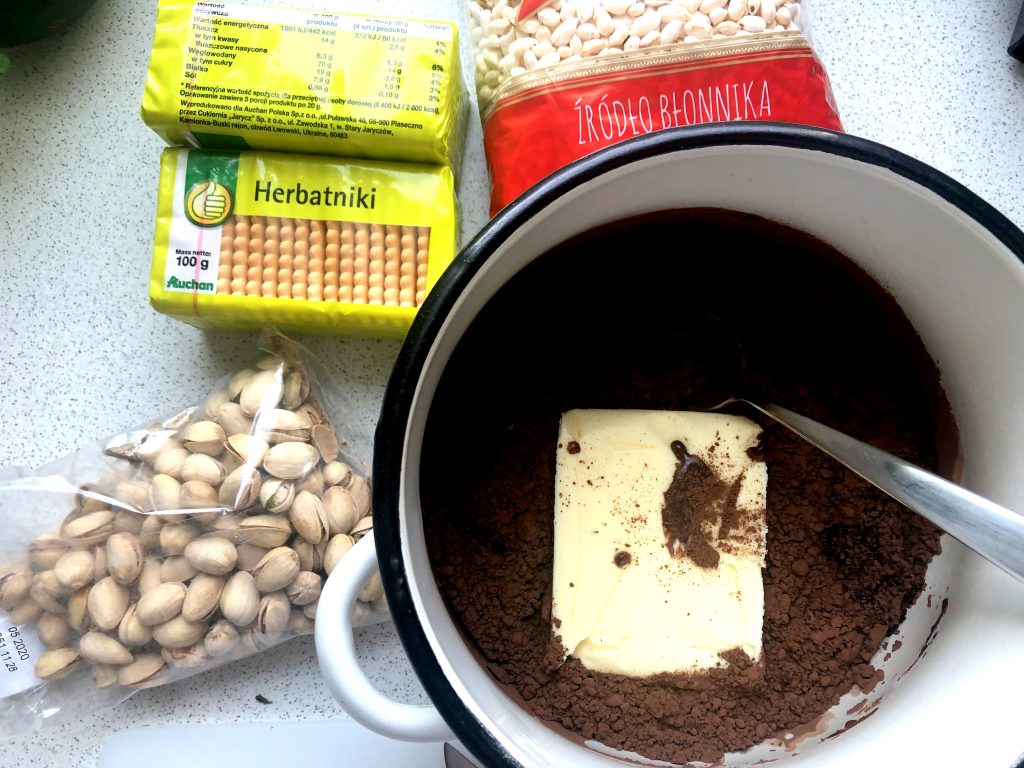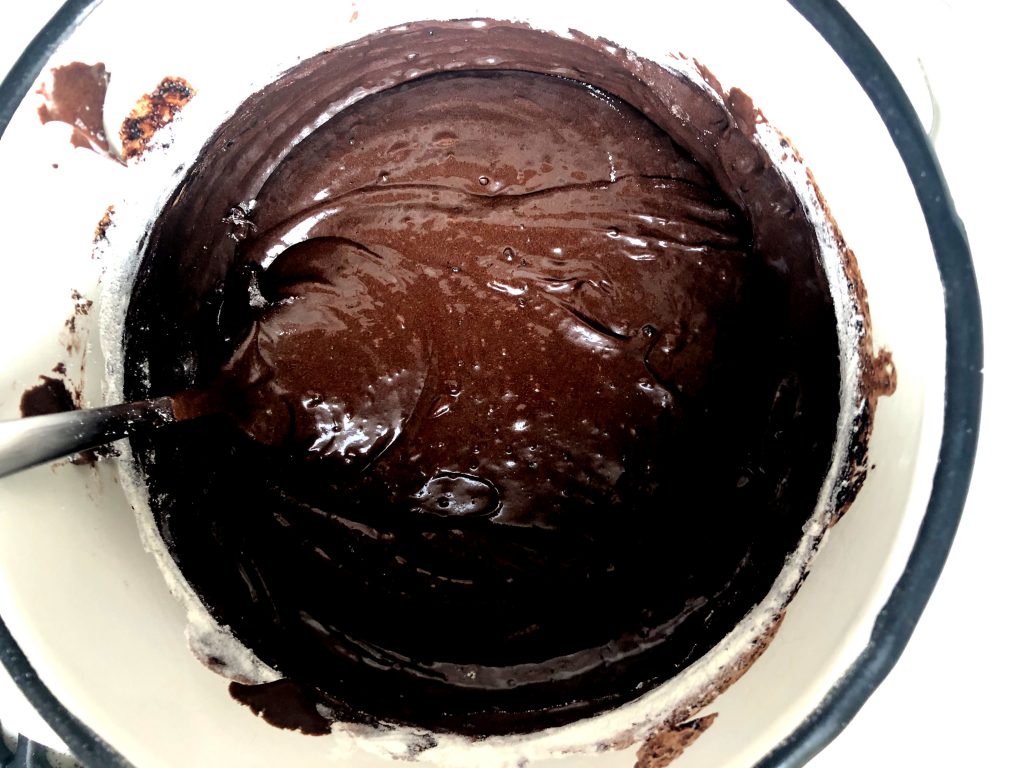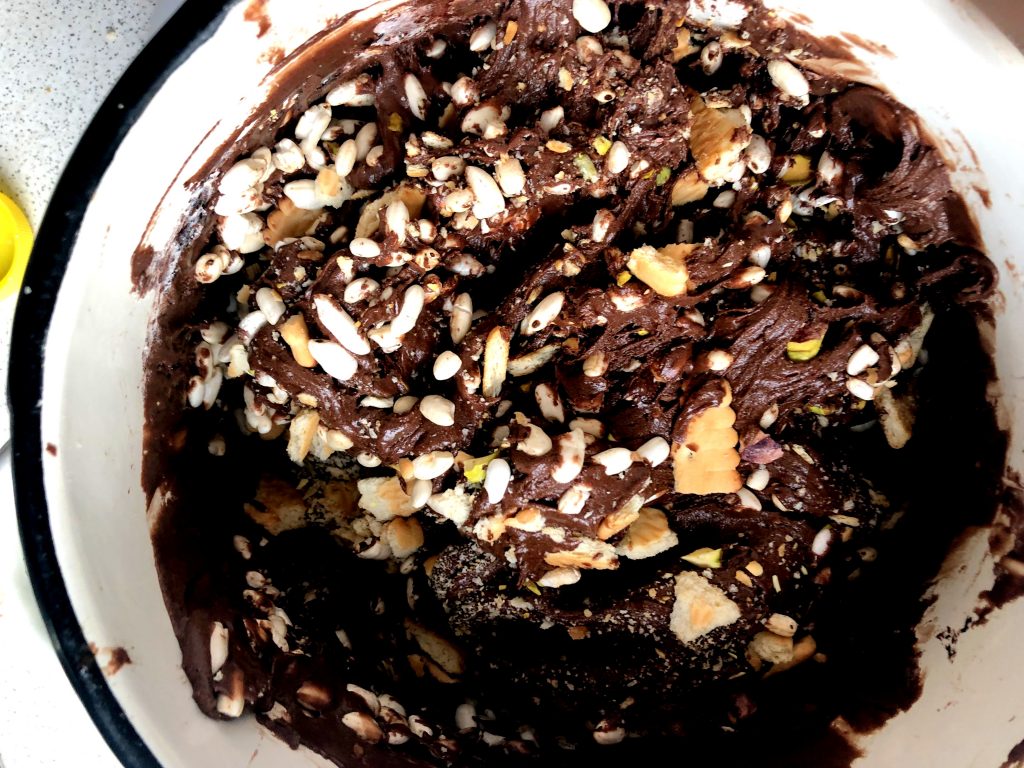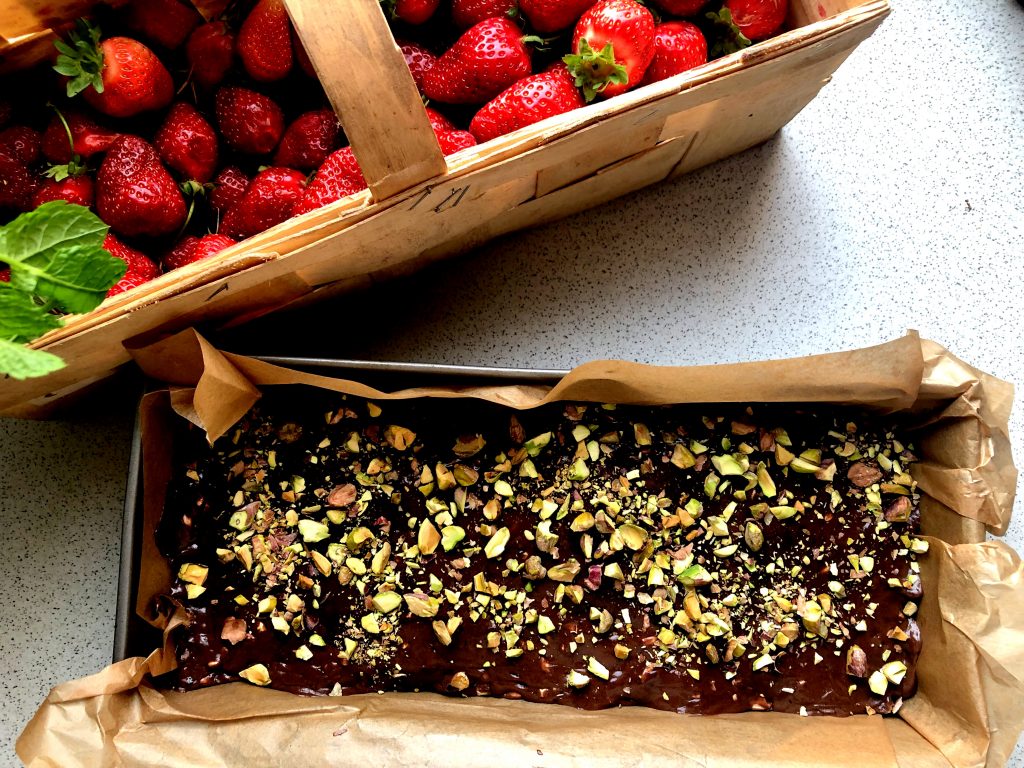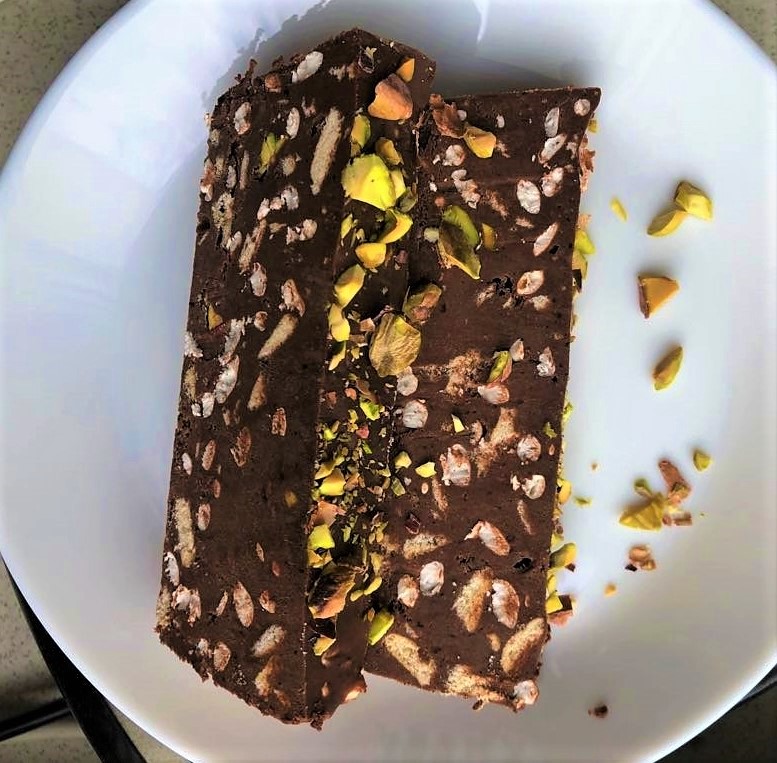 Comment on the post if you have questions, other ideas on the recipe or just enjoyed reading. I would be happy to see your thoughts on my posts!
Thanks for liking and sharing my recipes to your friends – it helps to develop my blog!