Byczki Sweet Sauerkraut Soup is not a popular soup in Poland nowadays, but this is a soup my Grandma was cooking years ago. Her roots were in Eastern Poland, she was born on the area, which after a II Worlds War has become a Belarus territory.
The taste is sweet and sour, one of my favorites.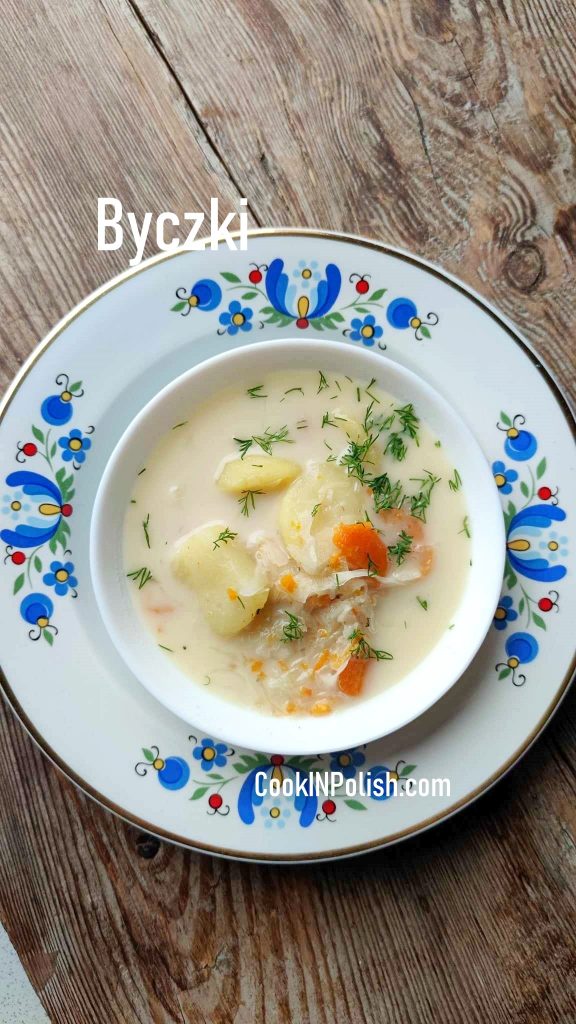 Ingredients
1 liter/ 4 cups chicken stock
3 potatoes
medium carrot
0,45 kg/ 1 lb sauerkraut
half cup cream 30-36% fat
2 tablespoons chopped dill for serving
salt, pepper
How to prepare a chicken stock you can check here: http://cookinpolish.com/chicken-stock.
Chicken stock is a concentrated flavor, for soup I add another 4 cups of water and boil it.
Add peeled and diced potatoes and sliced carrot. Cook for half an hour, until they are almost cooked.
Add roughly chopped sauerkraut, boil for another 20 minutes. If you add sauerkraut too early, veggies would not get cooked, because of sour cabbage.
At the end add cream, first pour cream into a plate of a soup, mix and pour it back to the pot. Wait 1 more minute and turn off the fire. Sprinkle with dill.
Byczki Sweet Sauerkraut Soup is ready to enjoy by the whole family. Smacznego! 🙂
If you liked my posts and tried my recipes, you can consider buying me a coffee. Or rather I should say: you can buy me a flour for Pierogi, cabbage for Gołąbki and beets for Barszcz:) This would help me to cook more and publish more delicious recipes for You. www.buymeacoffee.com/cookinpolish.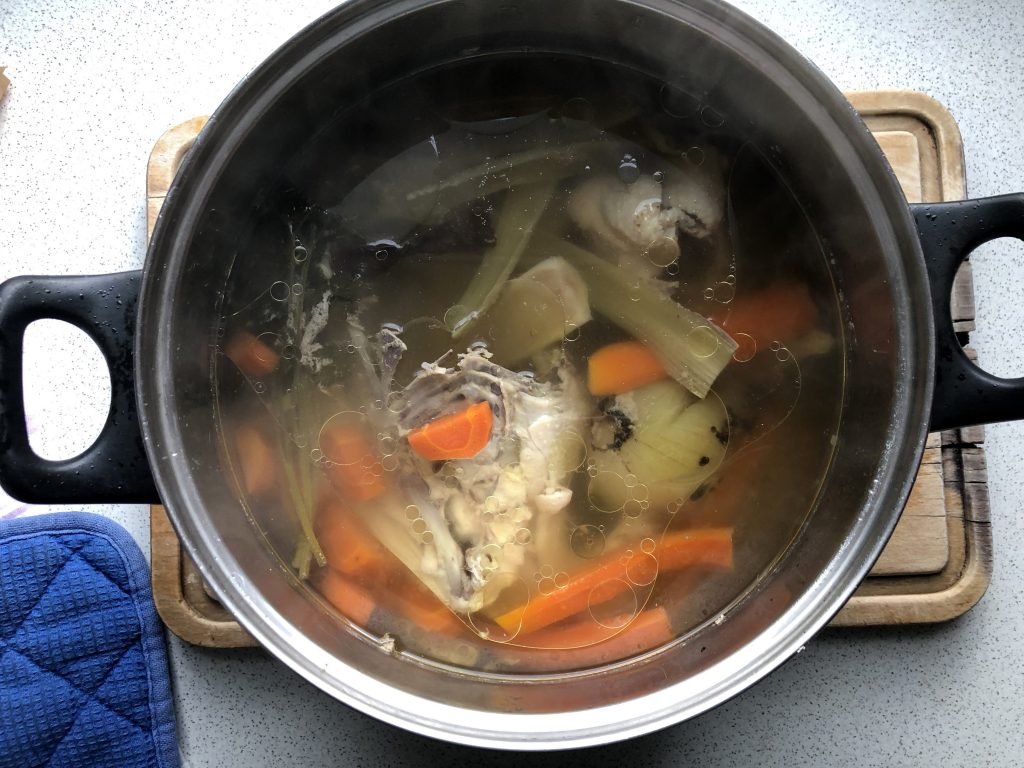 Comment on the post if you have questions, other ideas on the recipe or just enjoyed reading. I would be happy to see your thoughts on my posts!
Thanks for liking and sharing my recipes to your friends – it helps to develop my blog!