Beef Tongues in Aspic is a dish that in Poland is served for Christmas or New Years Eve. This is an old style food, zero waste cooking and oh so yummy:) The best beef tongues in aspic I remember made our neighbor, Mirka:)
The whole preparing process may be repulsive to some people, but the tongue's meat is very tasty and quite usual in texture.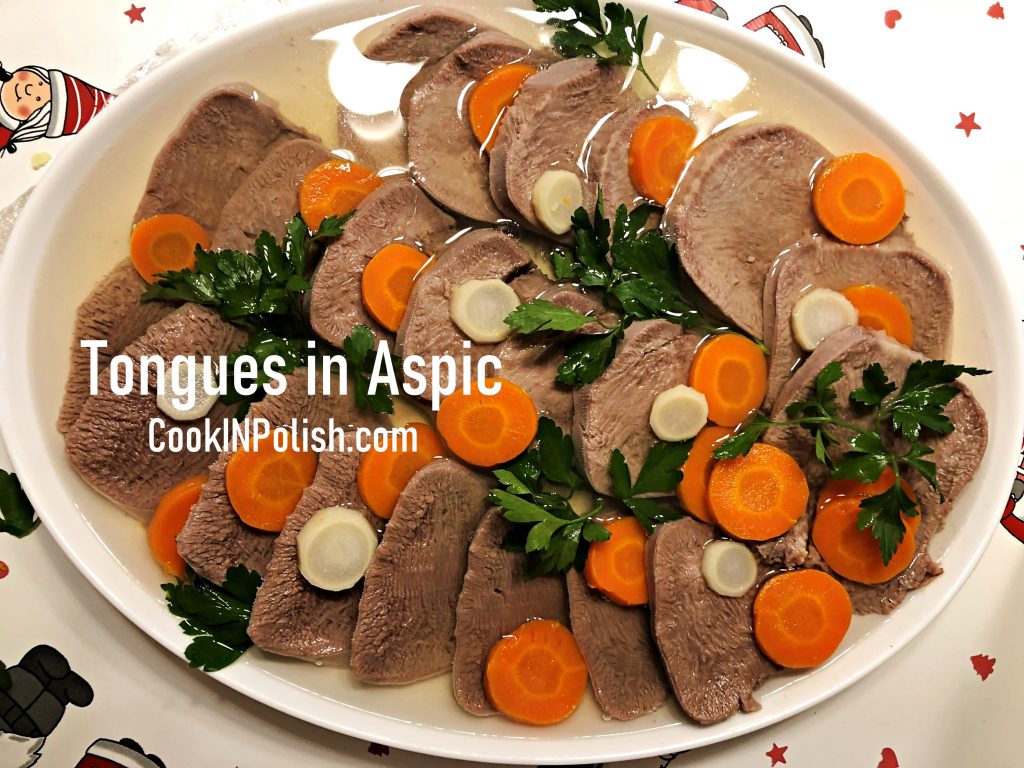 Ingredients
1 beef tongue (the one I bought was about 1,2 kg/ 2,5 lb)
2 carrots
1 parsley root
parsley greens
gelatin
7 bay leaves
7 allspice seeds
Rinse the tongue thoroughly, place in a pot and cover with water. Add bay leaves and allspice seeds. Add half teaspoon of salt. Bring to boil and simmer for 2- 2,5 hours until the tongue is soft.
In a separate pot prepare vegetable stock: pour 3 cups of water, add peeled whole carrots and parsley root. Add 3 bay leaves, 3 allspice seeds, half teaspoon of salt, season with pepper. bring to boil and simmer for 25 minutes.
Once the tongue is cooked let it cool down for several minutes and peel the skin off. It should be easy to do. Slice the tongue and arrange it in the serving dish.
Strain the stock, check how much of the liquid you have and add appropriate amount of gelatin. Follow the instruction on the gelatin cover to prepare a jelly.
Cut carrots and parsley root into slices, decorate tongues. Use also green parts of parsley.
Pour gradually the gelatin liquid on the tongues. Cover the tongues and place the dish in the fridge. After it settles a bit, add more liquid. This way decorations will not mix, they will stay where you placed them.
The best Beef tongues in aspic are when served with horseradish sauce. Combine grated horseradish with Greek style yogurt and mayonnaise for the best horseradish sauce.
For more Polish dishes for special occasions check: http://cookinpolish.com/category/recipes/festive-meals/.
Smacznego! Enjoy!
(For the sake of those sensitive I kept first pictures small;))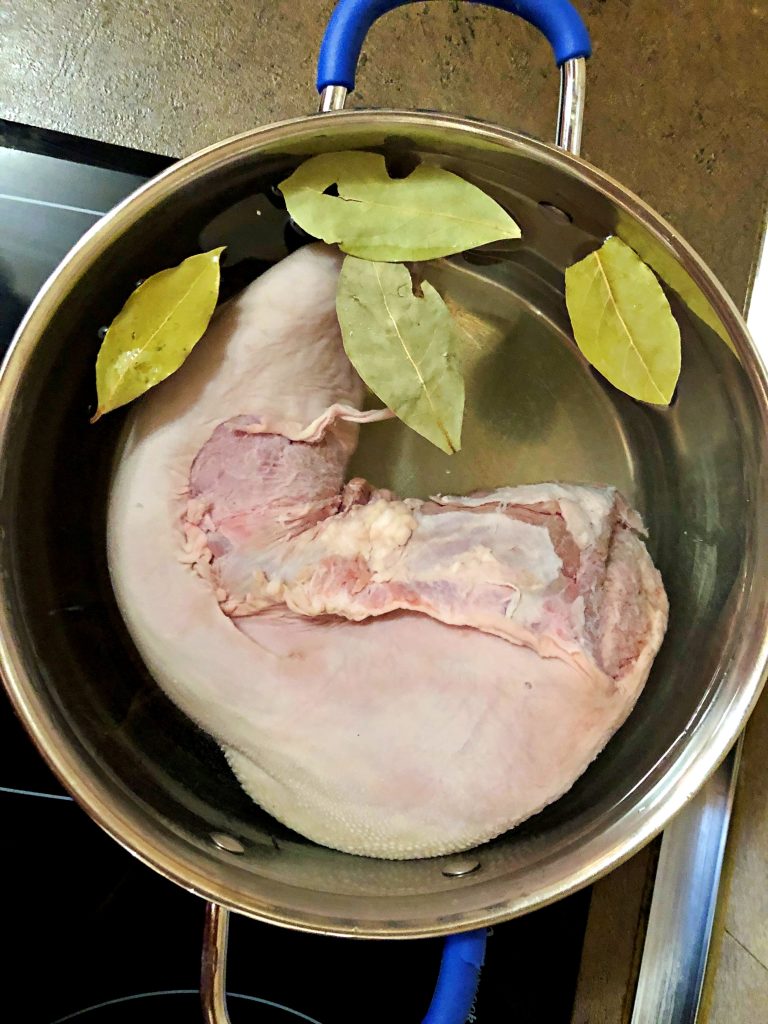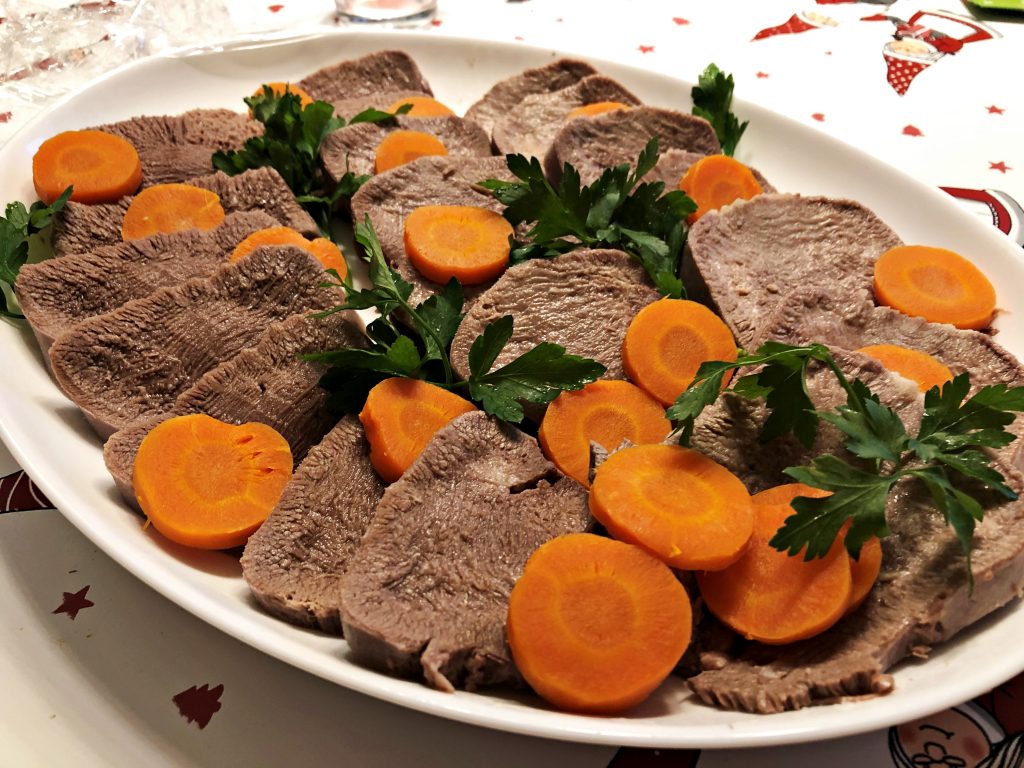 Comment on the post if you have questions, other ideas on the recipe or just enjoyed reading. I would be happy to see your thoughts on my posts!
Thanks for liking and sharing my recipes to your friends – it helps to develop my blog!