When there is a season for tomatoes, we should use it and cook this gorgeous Tomato soup with fresh tomatoes. In winter and in spring, or when you are just tired and you need to put quickly dinner on the table – then you can cook traditional Polish Tomato Soup. The soup is more related to PRL tradition, but still – it is one of the most favorite Polish soups.
People in Poland laugh that when we have a chicken broth on Sunday, then on Monday we eat tomato soup:) Yes, actually it is as easy as this: if you add tomato concentrate to the broth – your budget tomato soup is ready:)
Poles cannot agree whether tomato soup should be served with rice or rather with noodles:) In my family house we used to have it with rice, but I like both options:)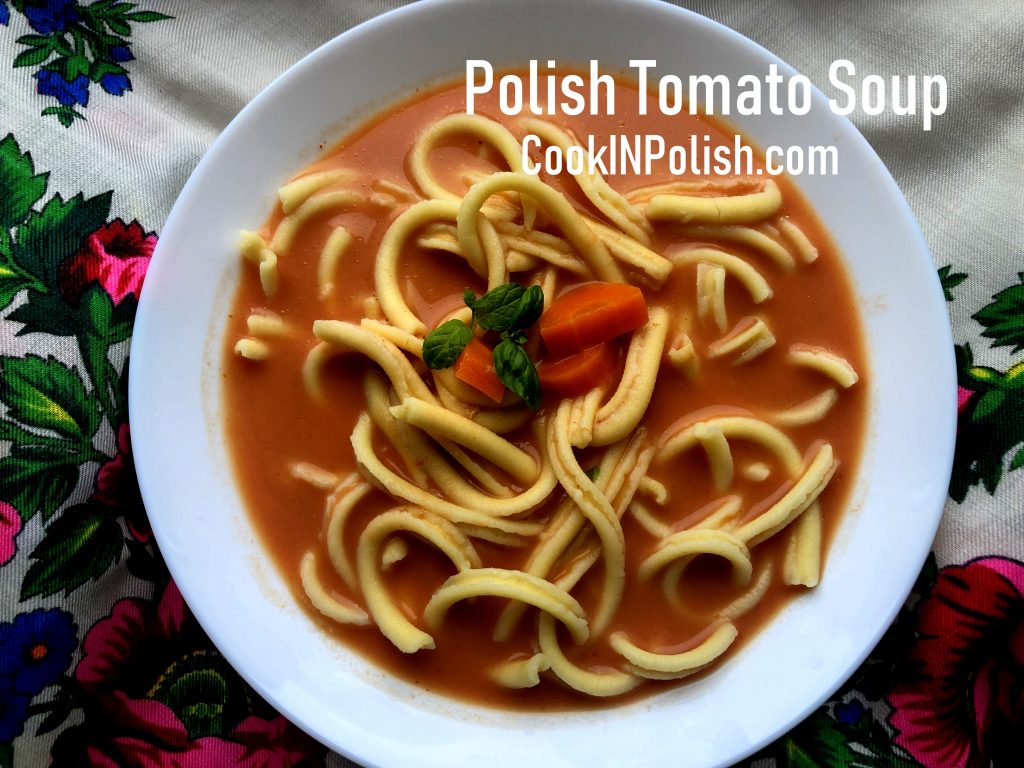 Ingredients
4-5 chicken legs
1 carrot
1 parsley or parsnip
a piece of celeriac
1 onion
half leek- a green side
4 balls allspice
2-3 bay leaves
a piece of dried forest mushrooms (optional)
200g / 0.5 lb tomato concentrate or 600 g ( 1 and half lb) tomato puree
1 cup of sweet cream
salt, pepper, red paprika
Cook broth:
Place chicken in a large pot, add diced carrot, parsley and celeriac cut into few pieces, leek in a whole and dried mushroom. Fry an onion over a fire and place in a pot. Add bay leaves, allspice, salt and pepper.
Bring to boil and simmer for an hour. Take out chicken. You can use it later for meat dumplings filling.
Add tomato concentrate, first spread out the concentrate in a 2 cups of broth, mix well. If you use tomato puree just add it to the soup.
Bring to boil. Add red paprika and oregano.
Spread out sweet cream with a cup of soup and pour it to the pot. Cook for one more minute and your Polish tomato soup is ready.
Serve with noodles or rice and fresh dill.
Smacznego!
If you liked my posts and tried my recipes, you can consider buying me a coffee. Or rather I should say: you can buy me a flour for Pierogi, cabbage for Gołąbki and beets for Barszcz:) This would help me to cook more and public more delicious recipes for You. www.buymeacoffee.com/cookinpolish.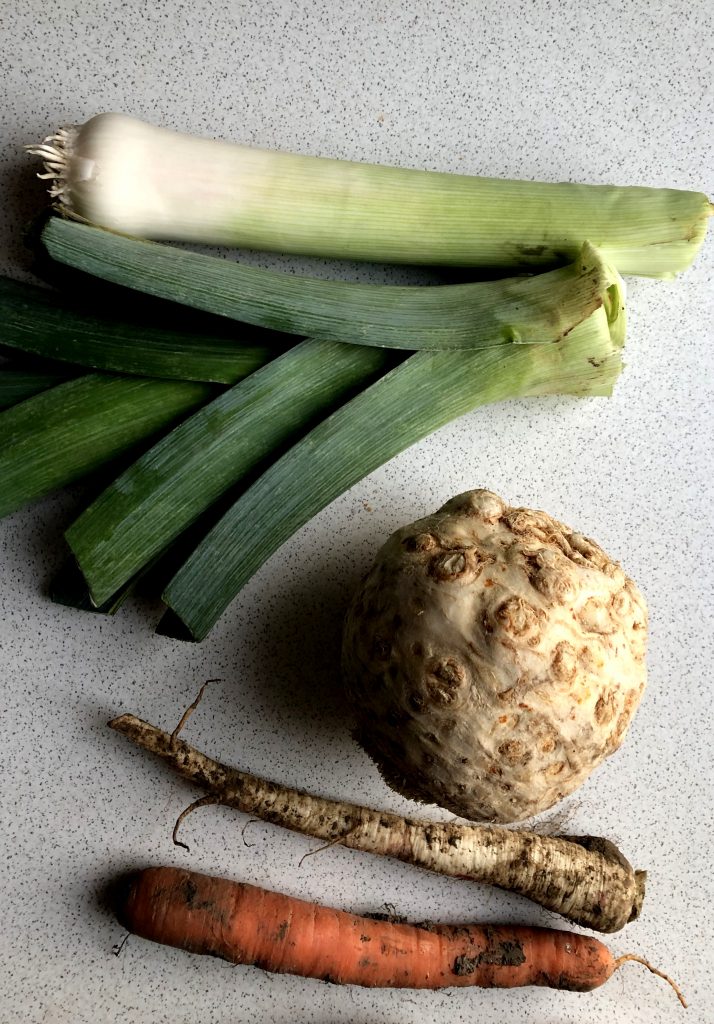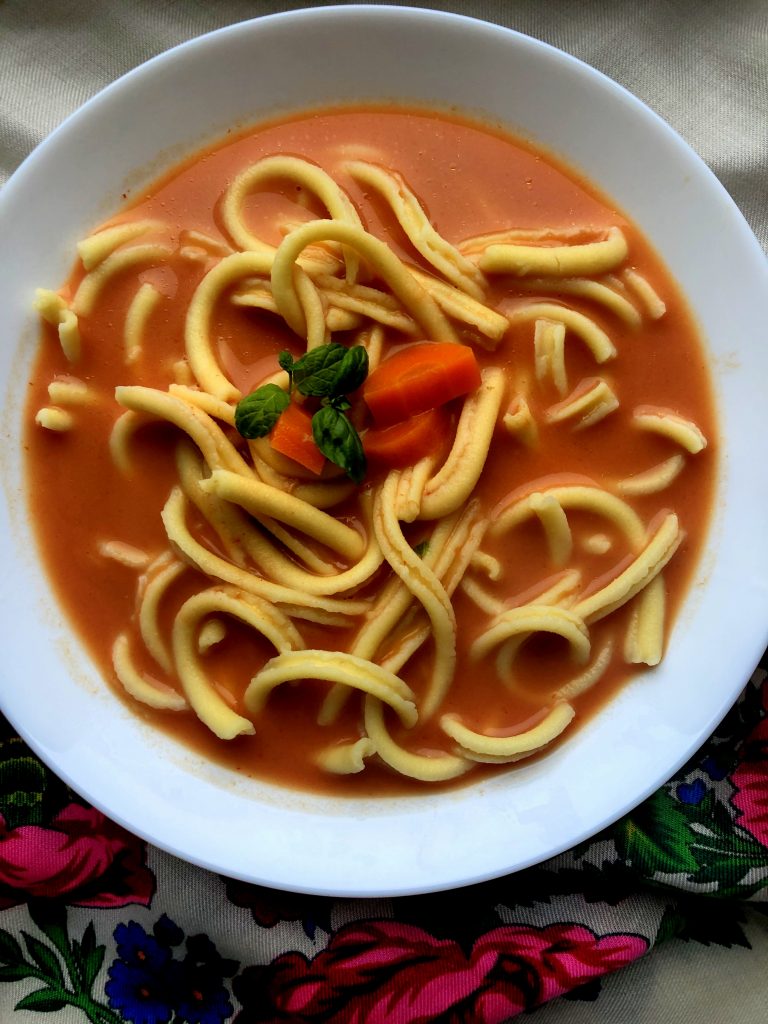 Comment on the post if you have questions, other ideas on the recipe or just enjoyed reading. I would be happy to see your thoughts on my posts!
Thanks for liking and sharing my recipes to your friends – it helps to develop my blog!