Sztuka Mięsa in Horseradish Sauce is an old Polish dish. 'Sztuka Mięsa' literally means – a piece of meat. It is a simple dish – a piece of meat is slowly simmered and then sliced and served under a delicious sauce. The other advantage is that you cook once a big batch and you have dinner for few days:) You can freeze or can few portions for later. I simplified recipe a bit, I'm sure with no loss on flavor and a dish itself- I sliced the meat before cooking- this way cooking took less time, so it makes sense for me.
I like Sztuka Mięsa served with barley groats – kasza jęczmienna. Boiled and mashed potatoes are always a good old fashion Polish carbohydrate side dish too:)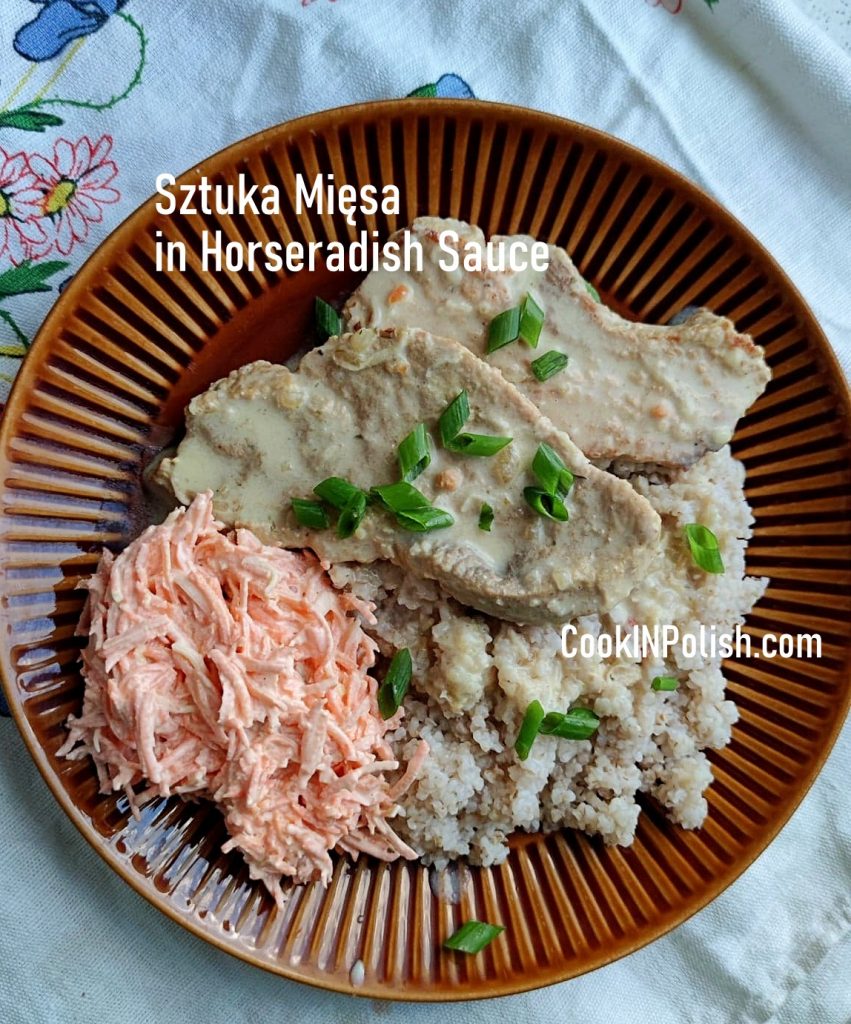 Ingredients
pork ham
3 cups stock (vegetable or pork)
2 bay leaves
3 seeds allspice
half teaspoon salt
half teaspoon pepper
1 cup cream 30%
1 heaping tablespoon all purpose flour
3 heaping tablespoons grated horseradish
oil for frying
Wash pork ham and dry it with paper towel. Cut ham long wise into thick slices. Warm up the pan and slightly grease it with oil. Shortly fry slices in the pan over high flame and transfer them to the saucepan or medium pan. Pour 3 cups of stock in, you can add some more so that meat was covered with liquid. Add bay leaves, allspice, season with salt and pepper. You may not need additional salt if your stock is salty.
Simmer the dish for 60 minutes.
In the meantime whisk 1 tablespoon of flour into a cup of cream, add grated horseradish. You can use freshly grated horseradish or buy a jar of ready made in Polish store.
After an hour of simmering meat should be soft and tender. Add few tablespoons of stock from the saucepan to the cream mixture, mix all together and pour back to the meat. Stir and wait till it boils and turn the gas off.
Serve with parsley or chives and favorite Surówka. Smacznego!
For more Polish dinner ideas hit the link: Main Courses.
If you liked my posts and tried my recipes, you can consider buying me a coffee. Or rather I should say: you can buy me a flour for Pierogi, cabbage for Gołąbki and beets for Barszcz:) This is a special link to do this: www.buymeacoffee.com/cookinpolish.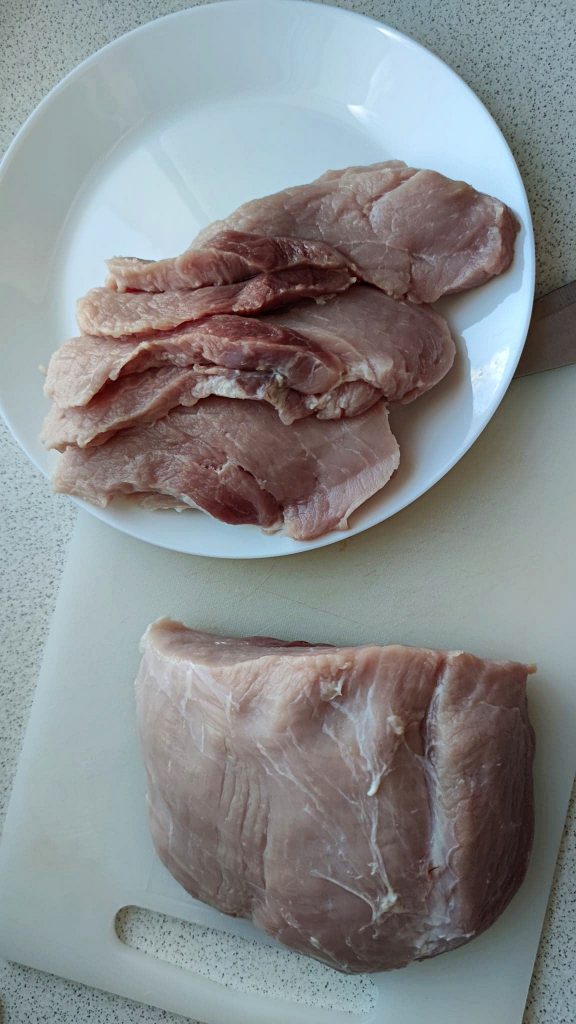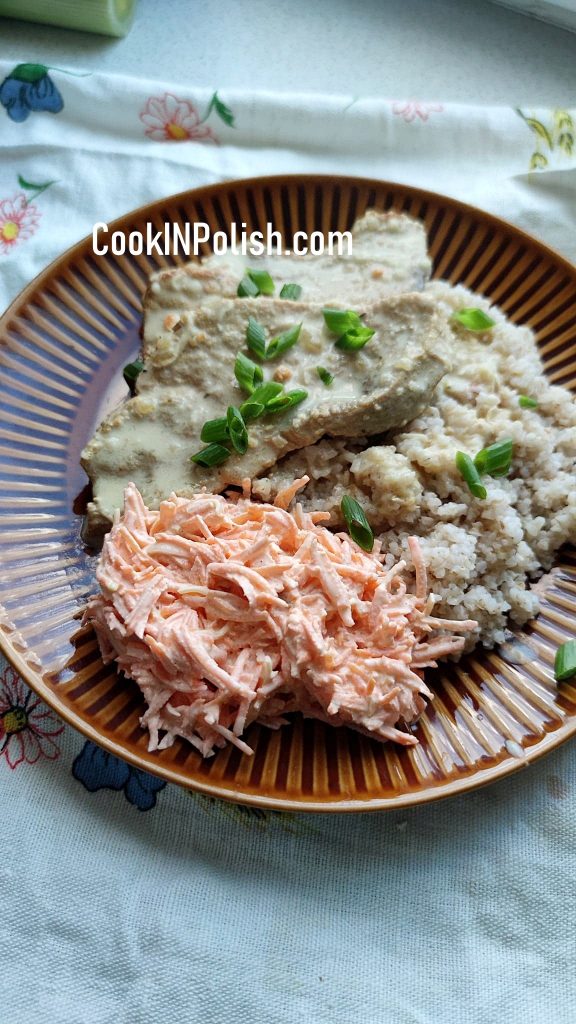 Comment on the post if you have questions, other ideas on the recipe or just enjoyed reading. I would be happy to see your thoughts on my posts!
Have you tried Sztuka Mięsa in Horseradish Sauce before?
Thanks for liking and sharing my recipes to your friends – it helps to develop my blog!