I remember my mum would often make us Rice and Apples for supper, while we were spending Summer holidays in our Summer small house. We didn't have a lot of attractions over there, several responsibilities instead 🙂 Rice and Apples was one of my favorite dishes, sweet and creamy, with a dash of cinnamon. We had it with a cup of Inka- popular polish grain coffee.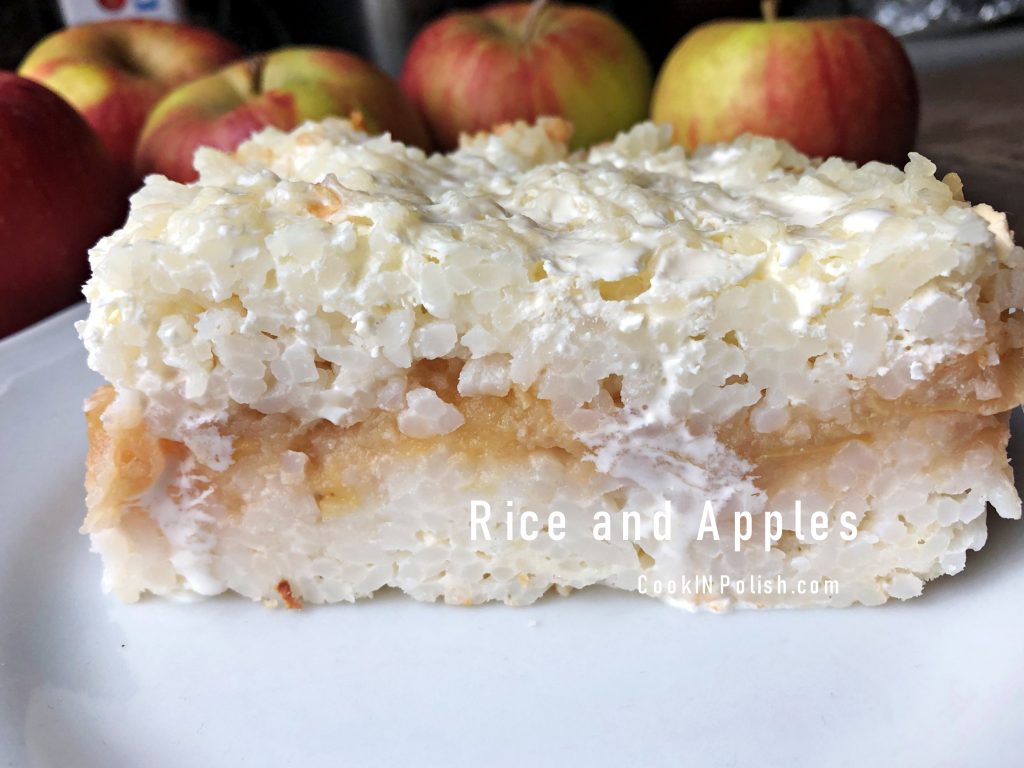 Ingredients
2 cups white rice
1 cup water
3 cups milk
1 cup sugar with vanilla (or add few drops of vanilla extract)
cup sour cream or creme fresh
5 apples
1 teaspoon cinnamon
butter for greasing
Place water combined with milk in a saucepan, bring to boil. Dissolve 5 tablespoons of sugar in it, add rice and cook over small fire for 15 minutes. Set aside for 10 minutes. After this time liquid should be mostly soaked by the rice. Let it cool a little bit.
In a meantime clean and core apples and cut them into medium sized pieces. You may peel them if you want, but I don't find it necessary. Place apples on a pan and roast them with no fat added. Add 2-3 tablespoons of sugar and a teaspoon of cinnamon (or don't add cinnamon at all – if you prefer so:) ). Simmer for about 10 minutes, so that apples fell apart and excess juices evaporated. Set aside.
Take baking dish, grease it with butter. Place half of rice on the bottom as a first layer. Cover it with a layer of apples, then again the rest of rice.
Spread the sour cream or creme fresh on top of the Rice and Apples. Sprinkle with 2-3 tablespoons of sugar. Place it in the oven heat to 180C/ 360 F and bake for 25-30 minutes.
Serve hot with extra cream, but I like it cold as well.
Try also Apple pancakes, another Polish staple from my childhood: Apple Racuchy.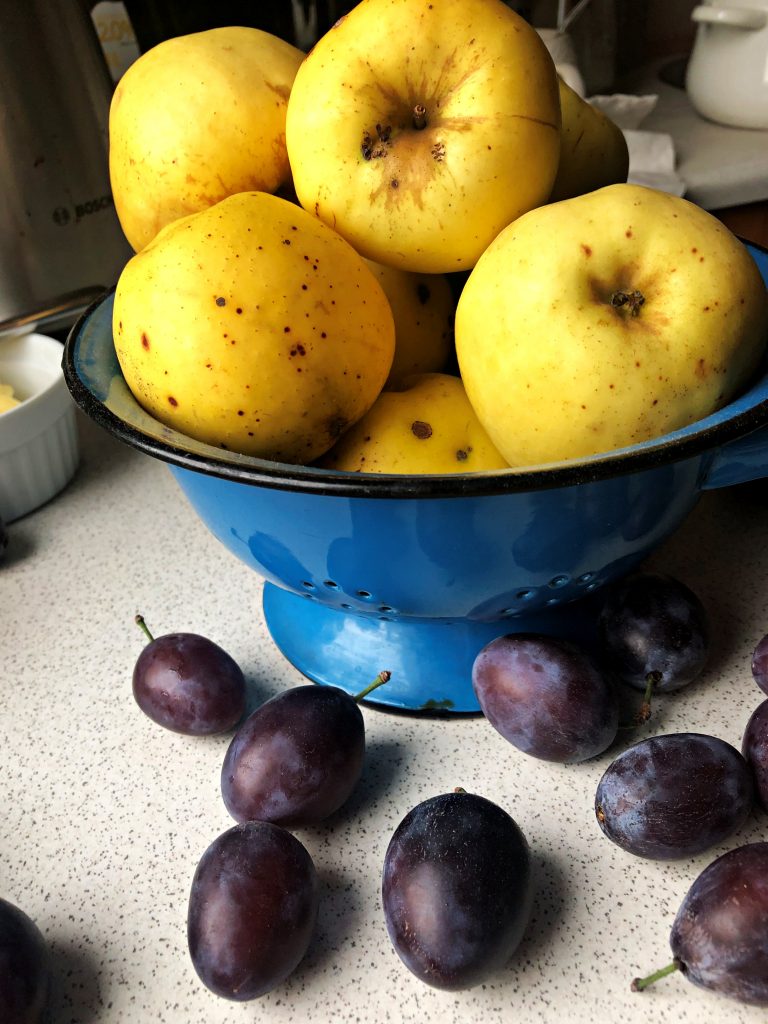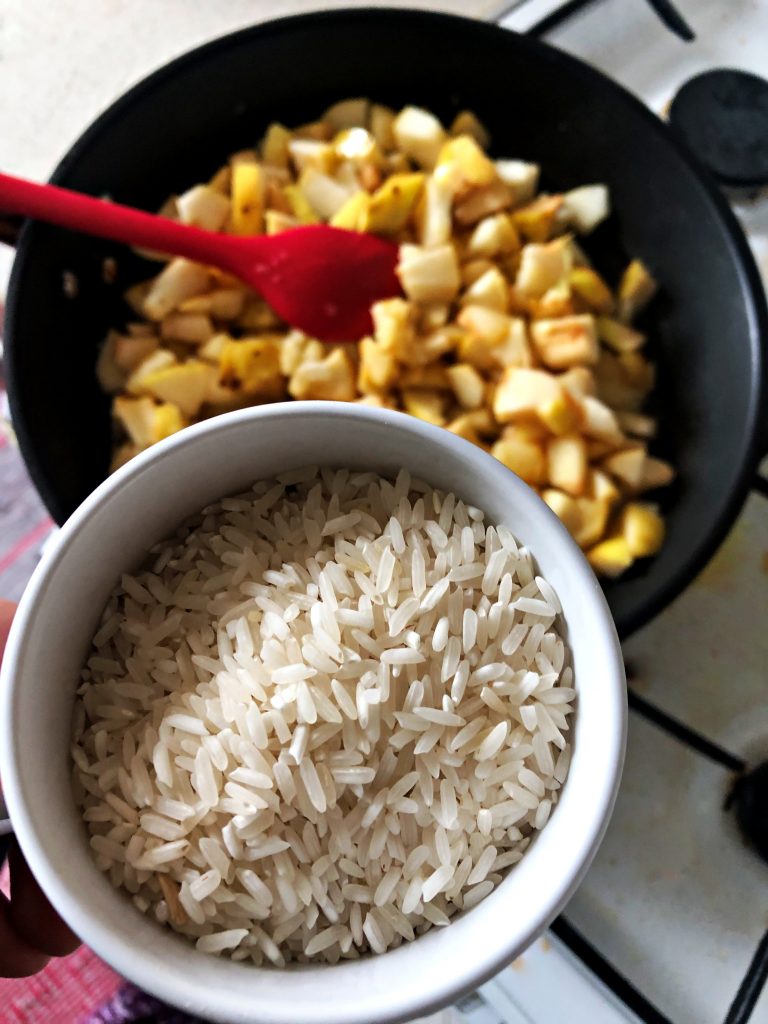 Comment on the post if you have questions, other ideas on the recipe or just enjoyed reading. I would be happy to see your thoughts on my posts!
Thanks for liking and sharing my recipes to your friends – it helps to develop my blog!