Mashed potato and flour Polish regional dish
Prażoki is a dish made of cooked potatoes with the addition of wheat flour. Kind of mashed potatoes, usually served with sauteed onions and greaves.
I saw Prażoki for the first time in a food TV programme and they were introduced as a Kurpie dish. When I checked internet cooking forums I found out that Prażoki are known all over the Poland, but under several names. Some people call it prazoki, other prażuchy, but also completely different names are used like: porka, fusier, psiocha, kamza or lemieszka:)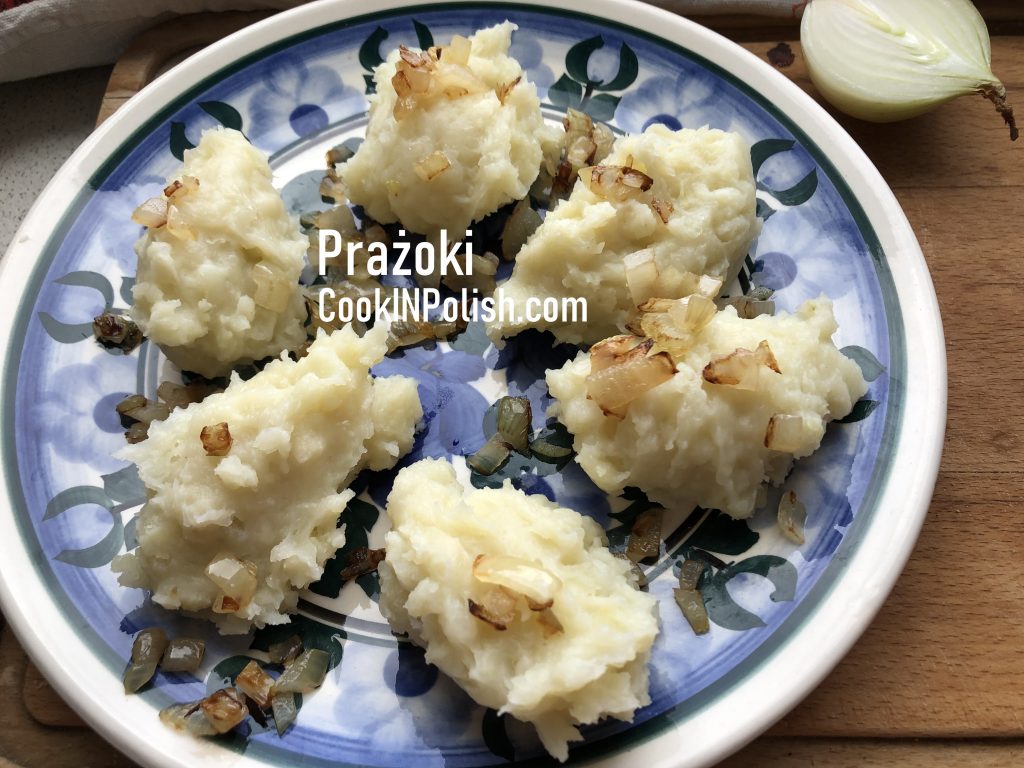 Ingredients
2 kg/ 3 lb potatoes
0,5 cup all purpose wheat flour
1 tbs salt
2 onions
bacon for greaves (optional)
Peel and dice potatoes. Place them in a pot and cover with water. Add salt. Bring to boil and cook for 20 minutes till they are soft.
Once potatoes are done, pour out most of the water, leaving about 4 cm on the bottom of the pot. Sprinkle the flour over potatoes. Cover the pot and let simmer for 2 more minutes. After that mash all together. Form kind of dumplings with a spoon and place them on the plate.
Peel onions and diced them into small pieces. Warm up an oil on the frying pan. Saute the onions till brownish. Fried bacon will also enrich the dish.
Sprinkle the onions over Prażoki and serve them straight away. They are also very good pan reheated later on. Use the same pan that you were sauteing the onions to gather the best taste of onions inside Prażoki.
Serve as a separate dish or with Kwaśnica – Sauerkraut Soup. While cooking Kwaśnica with Prażoki, do not place potatoes inside, but serve Prażoki on a separate plate. Believe me, it's going to be yummy:)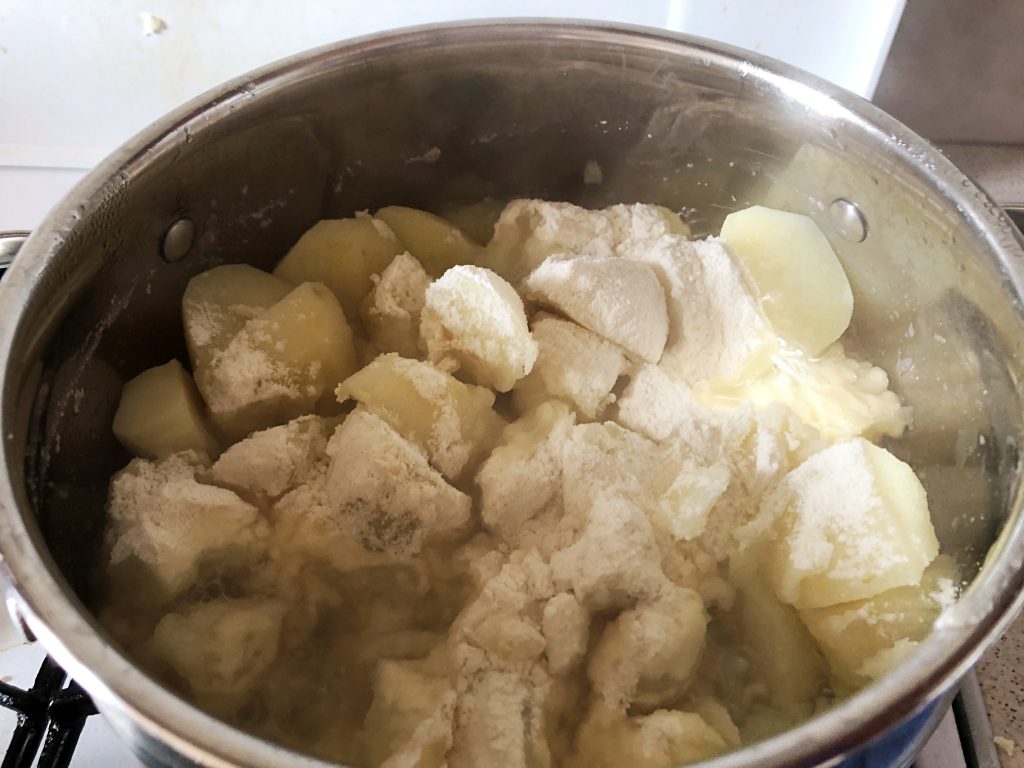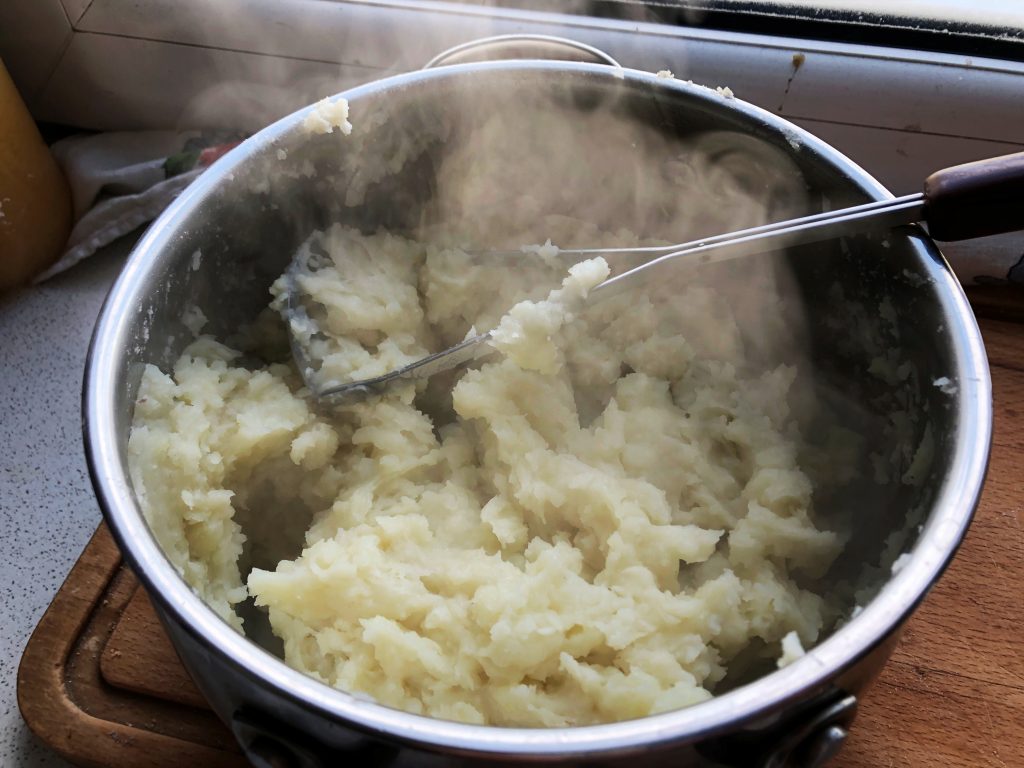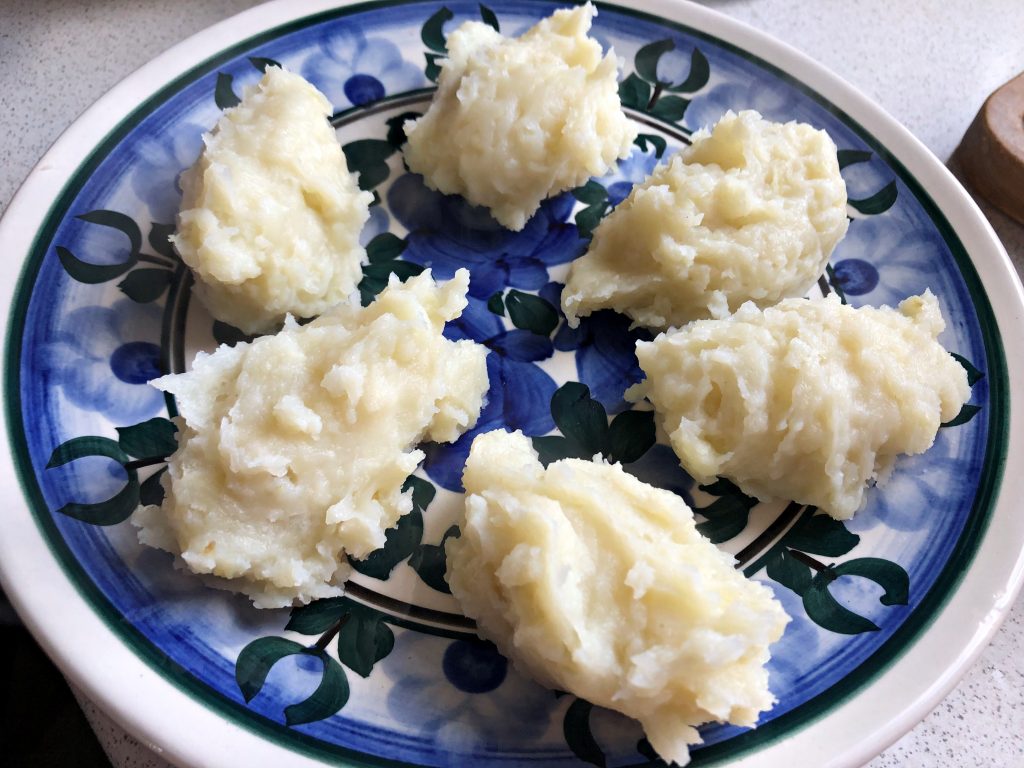 Comment on the post if you have questions, other ideas on the recipe or just enjoyed reading. I would be happy to see your thoughts on my posts!
Thanks for liking and sharing my recipes to your friends – it helps to develop my blog!