My sister Kasia gave me recipe for this delicious and super easy Yogurt Plum Cake. Actually you can use other fruits or berries and it would be just as good. Sour cherries, blueberries, even rhubarb would be great here. It's perfect with coffee for a lazy Saturday afternoon with a friend or with a sister:)
It's all in one pot preparation, so you don't make mess in the kitchen. You can use frozen fruits and have some of Summer in the middle of Winter too. Who is with me? 🙂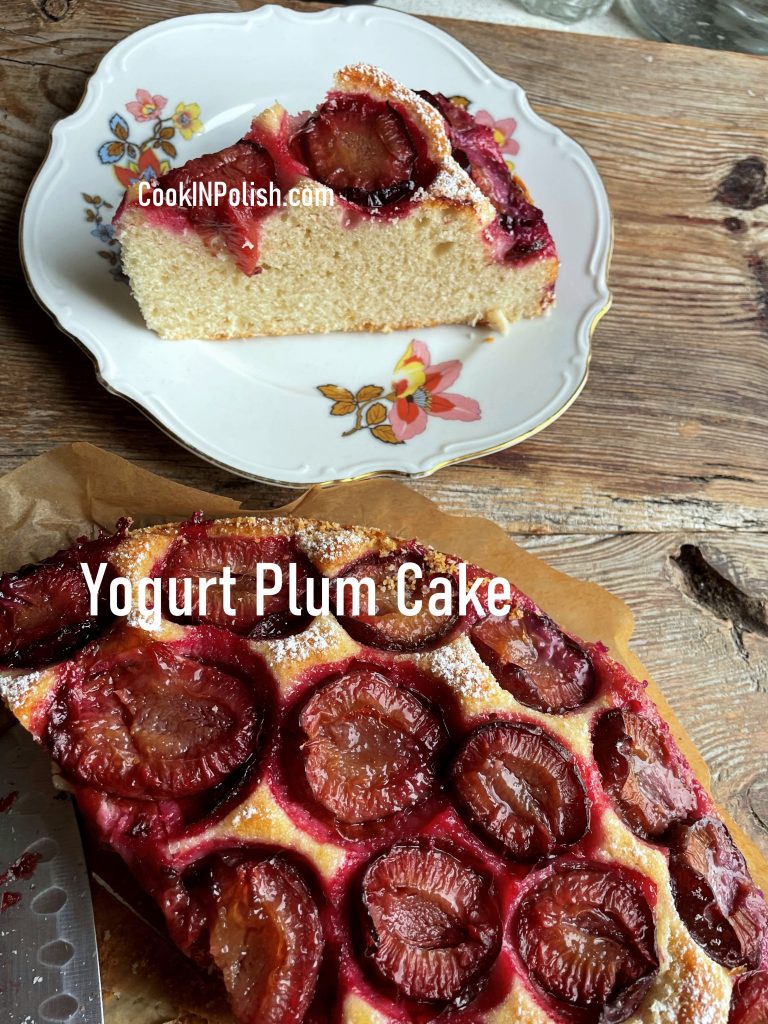 Ingredients:
2 cups all purpose flour (260 g)
200 ml plain yogurt
1 cup sugar
2 teaspoons baking powder
3 eggs
200 ml neutral oil (like rapeseed, canola oil)
20 plums
1 tablespoon butter
2 tablespoons breadcrumbs
Preheat the oven to 180 C (356 F).
Clean plums, cut in halves long wise and remove the stones.
Place flour, yogurt, sugar, baking powder, eggs and oil in a bowl and mix well.
Prepare round baking dish about 22 cm (9 in) diameter. Brush it with butter and sprinkle with breadcrumbs. Transfer the dough to the baking pan, smooth the surface. Assemble plum halves with a skin down.
Bake for 50 minutes.
You can sprinkle yogurt plum cake with powdered sugar. It may be needed when the plums are not too sweet.
Enjoy! Smacznego!
If you have some plums left you may like to check Polish Yeast Sweet Rolls too!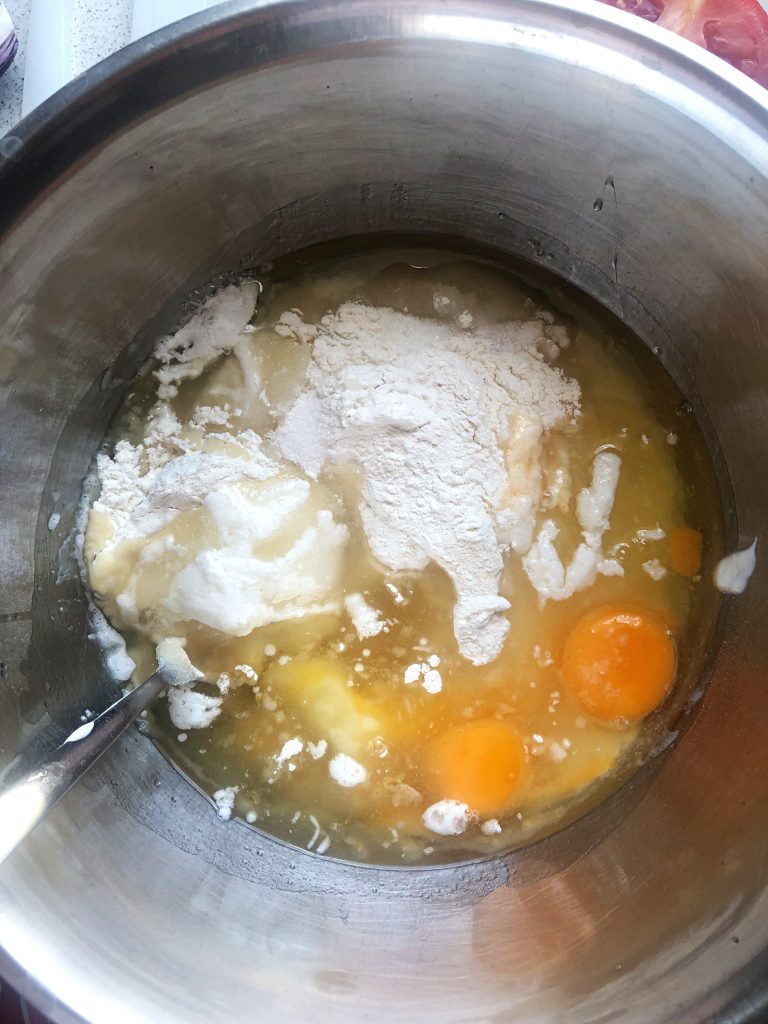 Comment on the post if you have questions, other ideas on the recipe or just enjoyed reading. I would be happy to see your thoughts on my posts!
Thanks for liking and sharing my recipes to your friends – it helps to develop my blog!