Pyry z Gzikiem is a delicious simple dish, with origins in Greater Poland – Wielkopolska. Its capital is Poznań, so next time visiting Poznań, don't forget to try it in a local restaurant:) Pyry mean: potatoes, but it's a regional expression, used only in Wielkopolska. Gzik is a farmers cheese with fresh veggies, in other parts of Poland referred to as Twarożek.
It's light and refreshing meal, great for hot Spring afternoon.
Ingredients
For 2 – 3 servings
250 g/ 9 oz dry farmers cheese (curd, twaróg)
1 cup sour cream (or Greek style yogurt)
spring onions
few radishes
bunch dill
bunch parsley
salt, freshly ground black pepper
5 medium potatoes
2 tablespoons oil
1 teaspoon oregano
The best for Pyry z Gzikiem are new potatoes, you need just to wash and brash them. Regular potatoes are fine too, I always peel them. Cut potatoes in halves, place in a bowl. Add 2 tablespoons of oil, season with salt, sprinkle with oregano. Mix all to cover all the potatoes with seasonings. Spread potatoes on a baking dish. Bake for 30 minutes in 360 F/ 180 C till cooked. You can also cook old potatoes in peels and peel after they are cooked.
In the meantime prepare Gzik: Place farmers cheese in a bowl, fork – blend it. Add sour cream.
Wash dill, parsley, radishes and spring onions. Chop dill, parsley and spring onions. Grate radishes on a beet's grater. Add all to the Gzik bowl. Combine all, season with salt and pepper to taste.
Serve Gzik with warm potatoes.
Smacznego!
If you liked my posts and tried my recipes, you can consider buying me a coffee. Or rather I should say: you can buy me a flour for Pierogi, cabbage for Gołąbki and beets for Barszcz:) This would help me to cook more and public more delicious recipes for You. www.buymeacoffee.com/cookinpolish.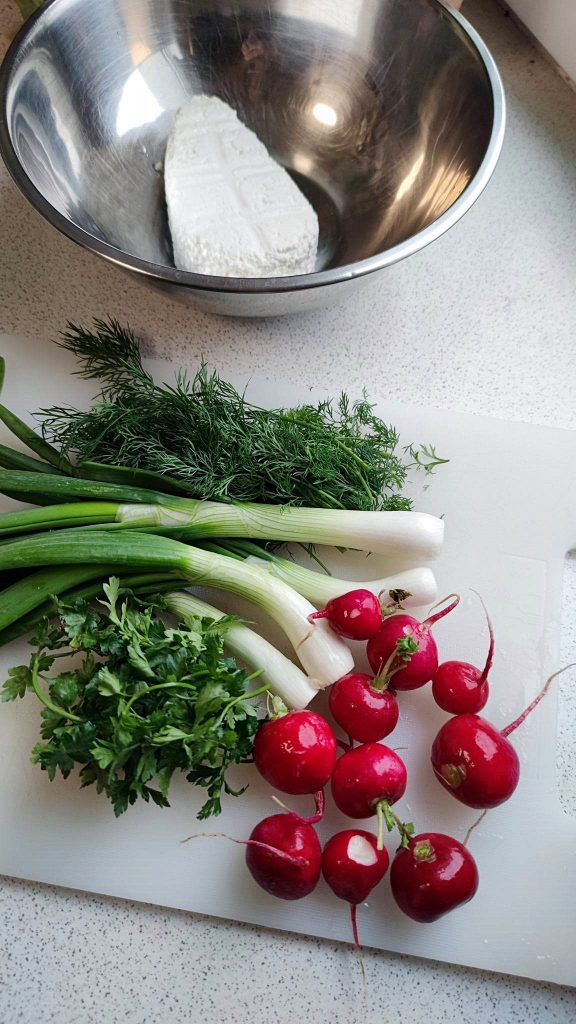 What to add to Pyry z Gzikiem?
You can actually add your favorites of: spring onions, radishes, dill, parsley, cucumber, sprouts. You can add more sour cream to make Gzik more runny.
Gzik needs quite a lot of salt, be generous, but all the time control the taste.
How to serve Pyry z Gzikiem?
It's usually served for dinner, it can be served for supper too.
Gzik solo is great served on a fresh good bread or a bread roll.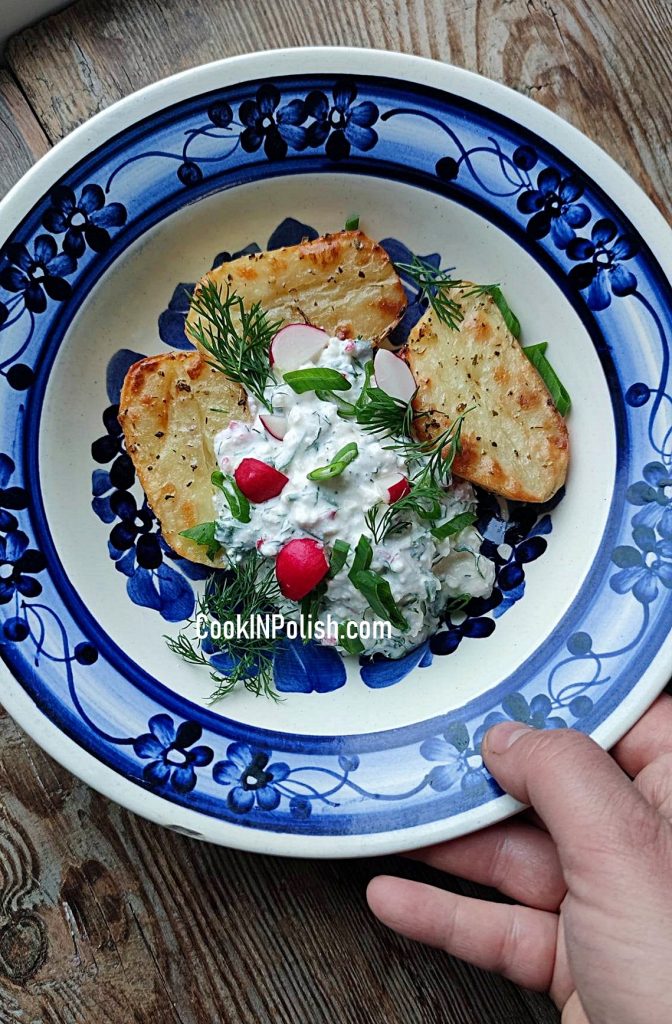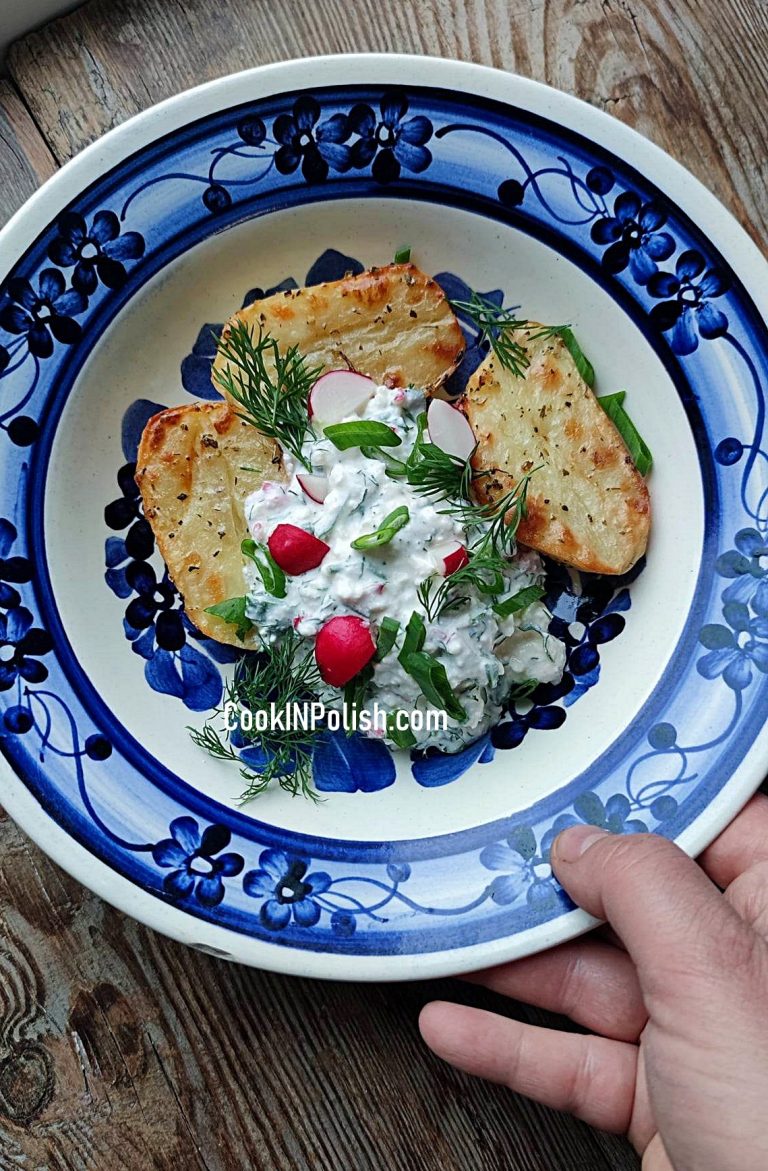 Comment on the post if you have questions, other ideas on the recipe or just enjoyed reading. I would be happy to see your thoughts on my posts!
Thanks for liking and sharing my recipes to your friends – it helps to develop my blog!