In Winter I love eating sauerkraut and I often cook it. I like Fuczki – fritters with sauerkraut, I like Sauerkraut croquettes and I like Spare ribs and sauerkraut. It's complete dish for the whole family, filling, hearty and comforting. I try to buy lean spare ribs, as they are rather fat in their nature. Sauerkraut is tangy, sour, sauteed caramelized onions give sweetness, can you smell it now? 🙂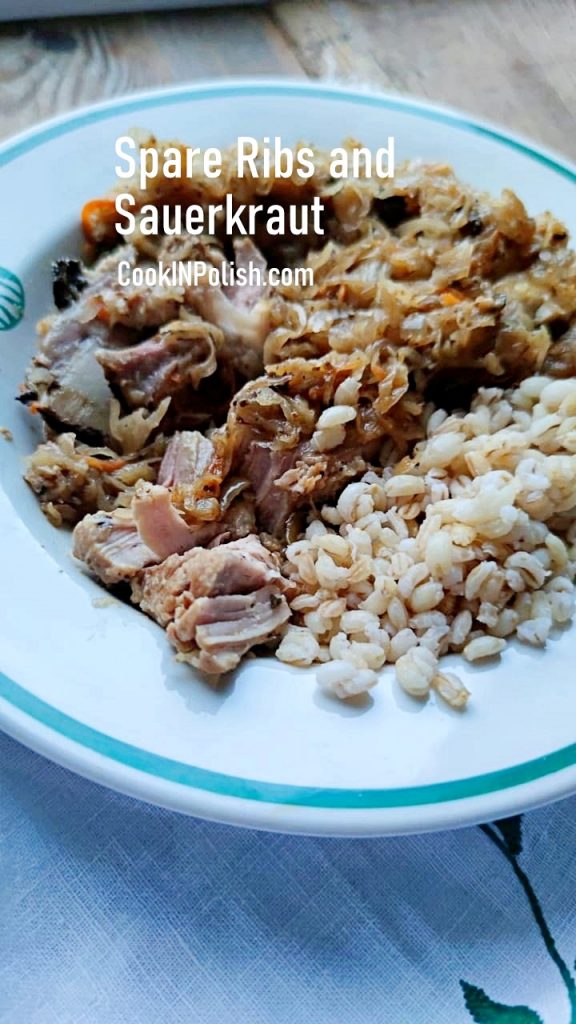 Ingredients
1 kg / 2.2 lb sauerkraut
1 kg / 2.2 lb spare ribs
3 medium onions
handful dried forest mushrooms
1 teaspoon marjoram (pl: majeranek)
half teaspoon savory (pl: cząber)
1 teaspoon ground caraway (pl: kminek)
half teaspoon ground black pepper
2 tablespoons flour
Preheat the oven to 180 C/ 360 F.
Place dried mushrooms in a small bowl and cover with a cup of boiling water. Let it sit for few minutes.
Cut spare ribs into square pieces (each with 2 bones), salt and toss them in flour. Heat frying pan and fry shortly spare ribs on small amounts of oil or butter till golden. Transfer to the plate.
Roughly cut and saute onions in the same frying pan. Transfer to the bowl.
Cut sauerkraut and again fry them in the pan. In a meantime add seasonings: caraway, savory, marjoram and ground pepper. Combine all so that the flavors mix. Add onions. Cut mushrooms and add them to sauerkraut. Don't pour away water from mushrooms, you will use it later on.
Take dutch oven and place half of sauerkraut mix on the bottom. Transfer spare ribs on the surface and then cover again with sauerkraut left. Pour mushroom water over the dish. Cover and bake for 2 and half hours. Take out the cover and bake another half an hour, so that the sauerkraut get a crisp on the top.
Serve Spare ribs and sauerkraut with fresh bread or with hulled barley. I like them with a glass of red wine too:) Spare ribs are tender and soft, they can be easily cut with a fork. Try!
Smacznego:)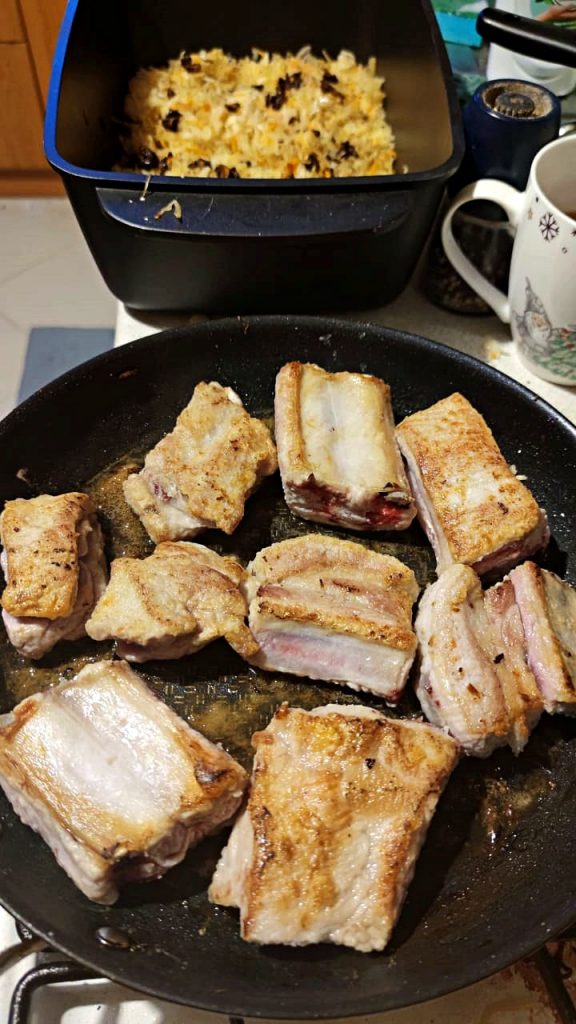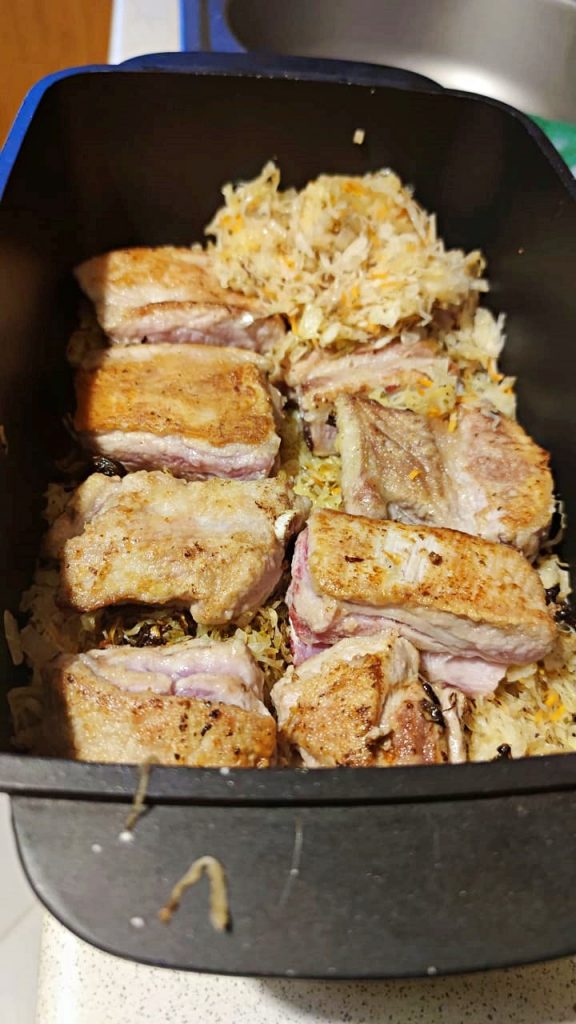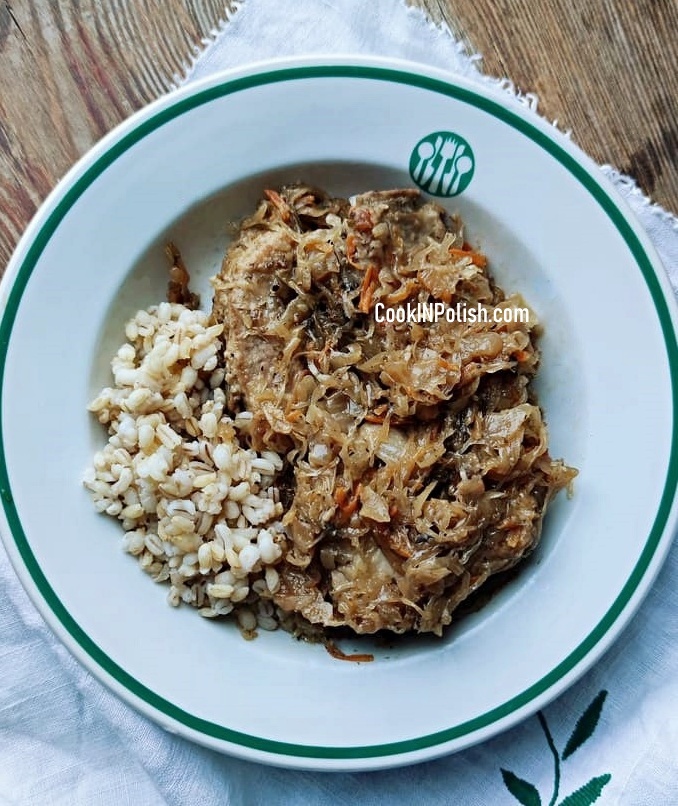 Comment on the post if you have questions, other ideas on the recipe or just enjoyed reading. I would be happy to see your thoughts on my posts!
Thanks for liking and sharing my recipes to your friends – it helps to develop my blog!