In the heart of Polish cuisine lies a humble yet extraordinary ingredient: forest mushrooms. This Fresh Mushroom Sauce is a versatile addition to any meal, bringing a touch of comfort to your table. Whether you're drizzling it over Gołąbki or using it as a hearty topping for Kotlety Mielone, this sauce is sure to evoke warm, familial flavors. Join me in the kitchen as I explore the simple steps to create this delightful sauce that captures the essence of Polish comfort food.
You can actually use here frozen mushrooms too, they would be as good as fresh.
Which mushrooms do we pick in Poland?
Chanterelle – kurka
Slippery Jack – maślak
Porcini -borowik (boletus)
Saffron milk cap– rydz mleczaj
Oyster mushroom – boczniak
Honey fungus– opieńka
Parasol mushroom – kania czubajka
These are the main and most popular mushrooms, but there are many more! Remember to only pick mushrooms that you know and are completely sure about.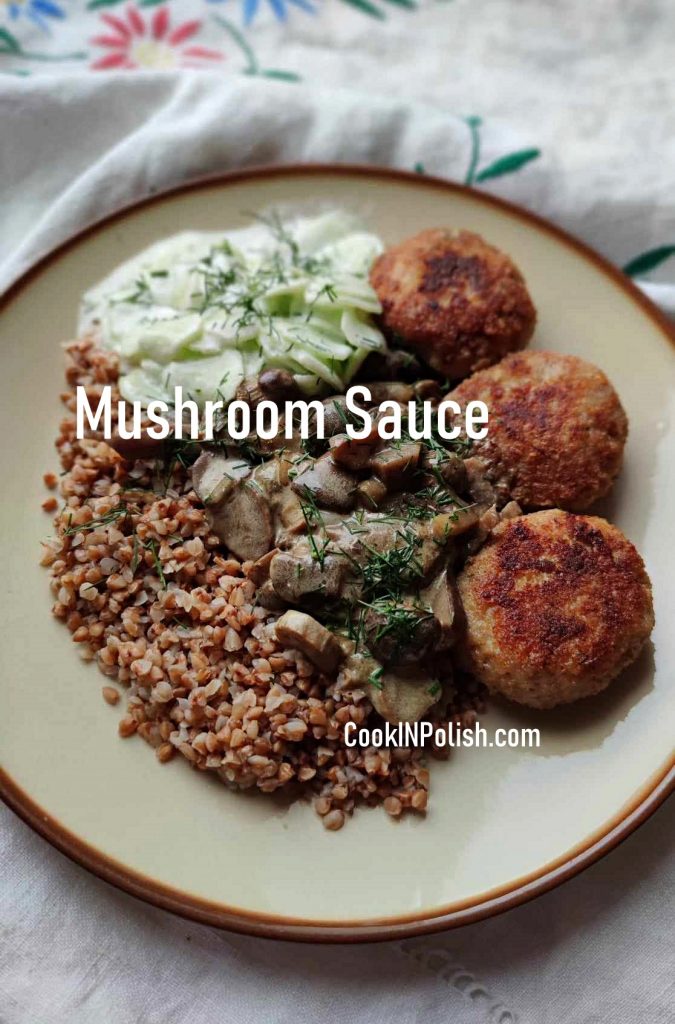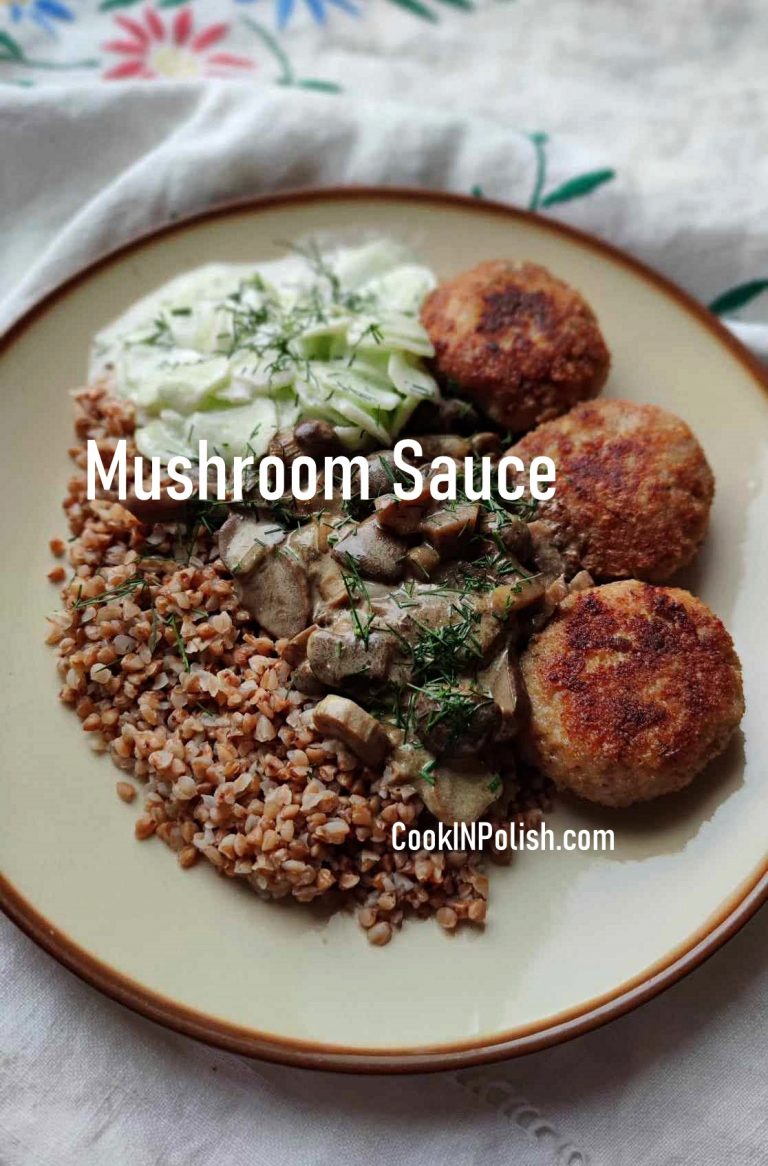 Ingredients
450 g/ 1 lb fresh forest mushrooms
medium onion
1 cup cream 30%
half cup vegetable stock
1 tablespoon wheat flour
salt and pepper
2 heaping tablespoons butter
chopped dill for serving
Clean mushrooms thoroughly with a knife or a brush. Wash them in water, changing water few times. Cut them into smaller pieces. Cook mushrooms in salted water for 15 minutes and drain.
Chop the onion. Saute onion in butter, add mushrooms, season with salt and pepper. Fry on low for 5 minutes.
In a meantime make a mixture of cream and half a cup of vegetables stock. Add 1 tablespoon of wheat flour to it and mix all well. Pour in cream mixture, combine all. Turn heating on low and let it thicken for 2 more minutes.
Sprinkle with chopped dill for serving.
You can serve Fresh Mushroom Sauce vegetarian with noodles or with meat: with Kotlety Mielone, Potato Pancakes or with Gołąbki. You can also can mushroom sauce and enjoy it later.
If you liked my posts and tried my recipes, you can consider buying me a coffee. Or rather I should say: you can buy me a flour for Pierogi, cabbage for Gołąbki and beets for Barszcz:) This would help me to cook more and public more delicious recipes for You. www.buymeacoffee.com/cookinpolish.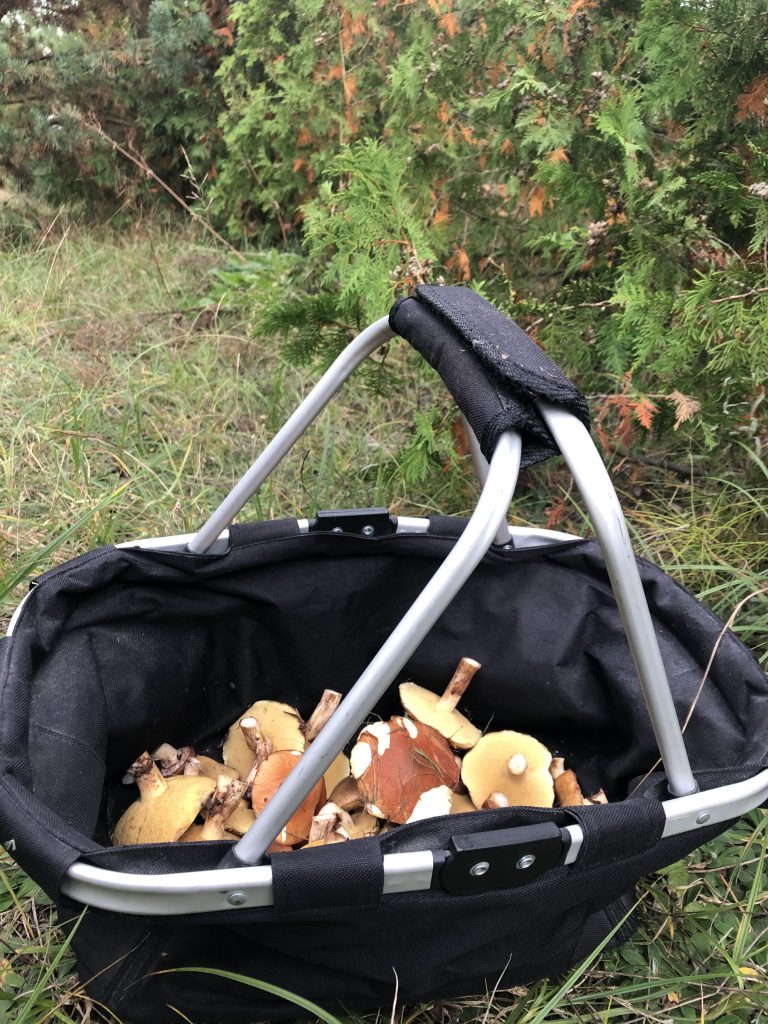 _
Enjoy! Smacznego!
Comment on the post if you have questions, other ideas on the recipe or just enjoyed reading. I would be happy to see your thoughts on my posts!
Thanks for liking and sharing my recipes to your friends – it helps to develop my blog!