Wigilijny Kompot z Suszu
In my family house I am the person, who is responsible for making Dried Fruit Christmas Eve Kompot:) It is a healthy drink that is always on our Wigilia table.
It's made of dried fruits and spices. Actually you can use your favorite dried fruits, but the core are dried apples and pears. You can change ratio of fruits and finally get the flavour that suits you and your family the best.
I also add freshly squeezed orange juice, which might be not so traditional, but makes a difference and helps me to get my favorite taste of Kompot z suszu.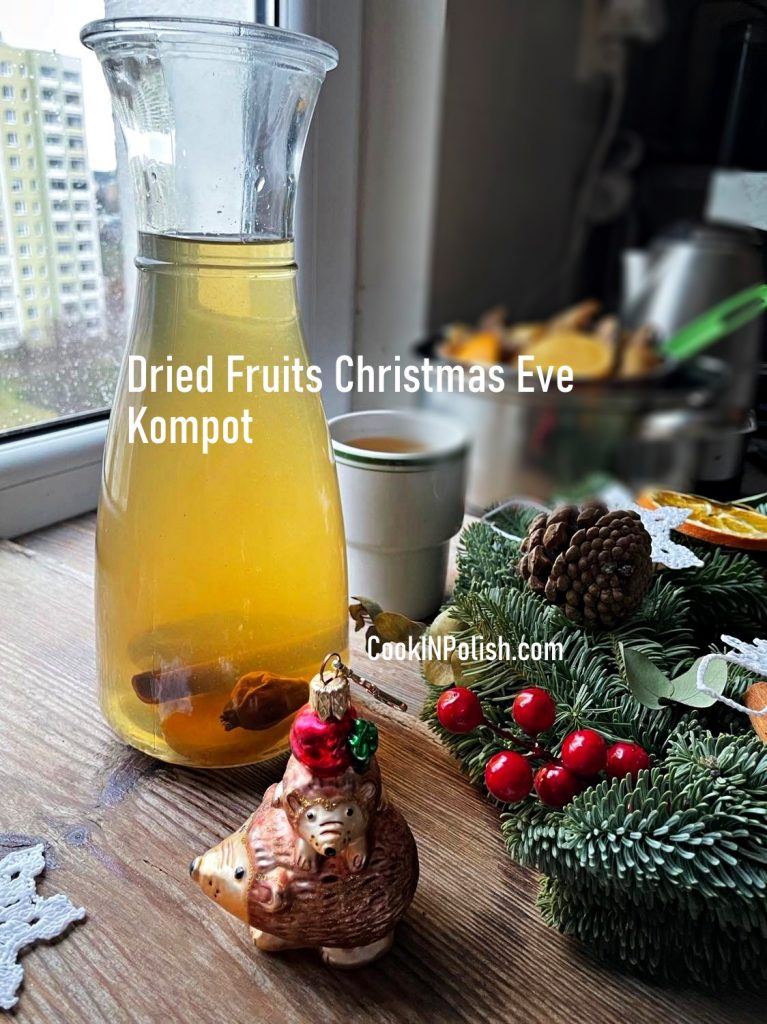 Ingredients
500 g dried fruits: apples, pears, prunes, peaches
freshly squeezed juice from 2 oranges
5 cloves
1 anise
1 cinnamon stick
3 liters water
Place all the ingredients in a big pot, cover with water. Cook on low fire for about 40 minutes. Check if it's sweet enough, add some sugar if necessary.
You can serve Dried Fruit Christmas Eve Kompot warm or cold, in our family house we usually have it warm.
Check my other favorite Christmas Eve dishes, that we each year have for Polish Wigilia. Brose recipes under this link: https://cookinpolish.com/category/recipes/christmas-eve/.
Smacznego and Merry Christmas!
Weołych Świąt!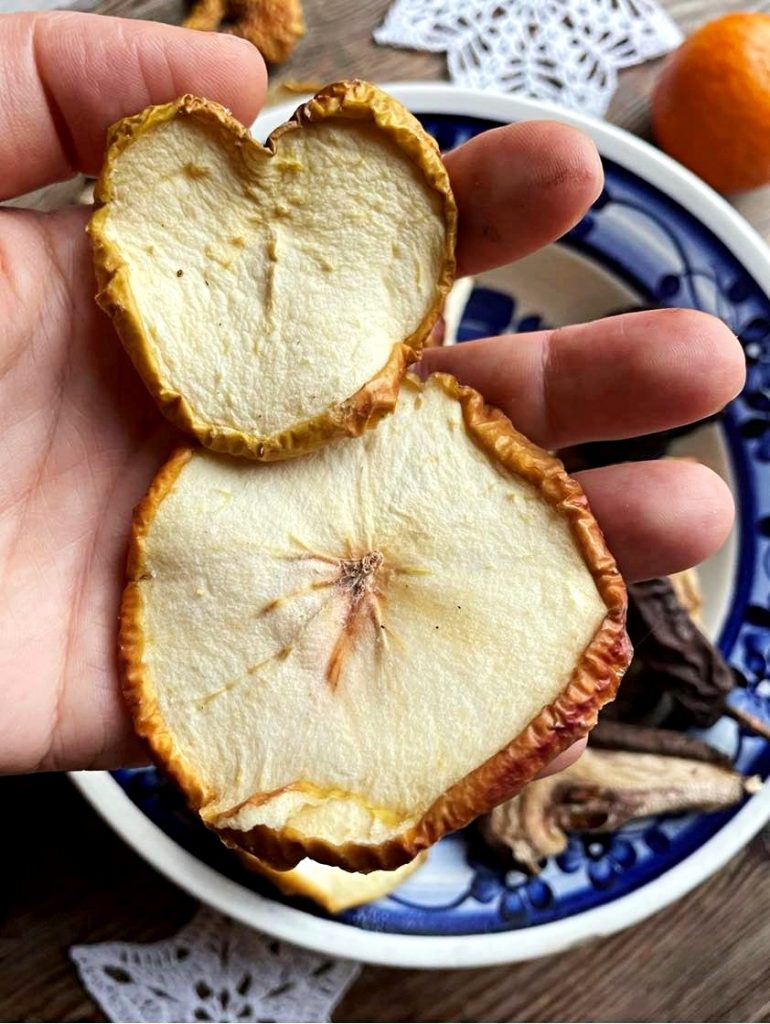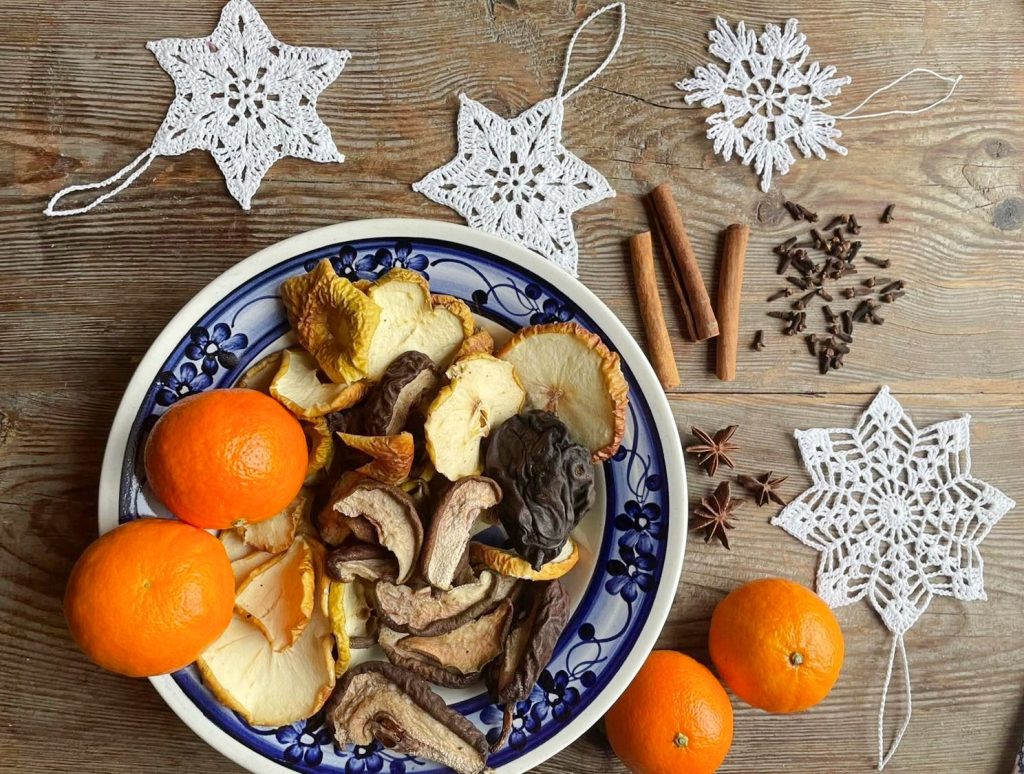 Comment on the post if you have questions, other ideas on the recipe or just enjoyed reading. I would be happy to see your thoughts on my posts!
Thanks for liking and sharing my recipes to your friends – it helps to develop my blog!