Either you love or hate it. Polish Tripe Soup – Flaki has lots of proponents and the same number of opponents:)
Several years ago it was a standard starter on weddings, nowadays you are usually faced with a choice: tripe soup or chicken soup (Rosół recipe).I always take Flaki! 🙂
For me using tripes, liver and other offal parts is a respect for the animal, that gave his life so that we could eat it. Some may say it is also in line with 'zero waste' trend that is getting more and more popular nowadays. I support it!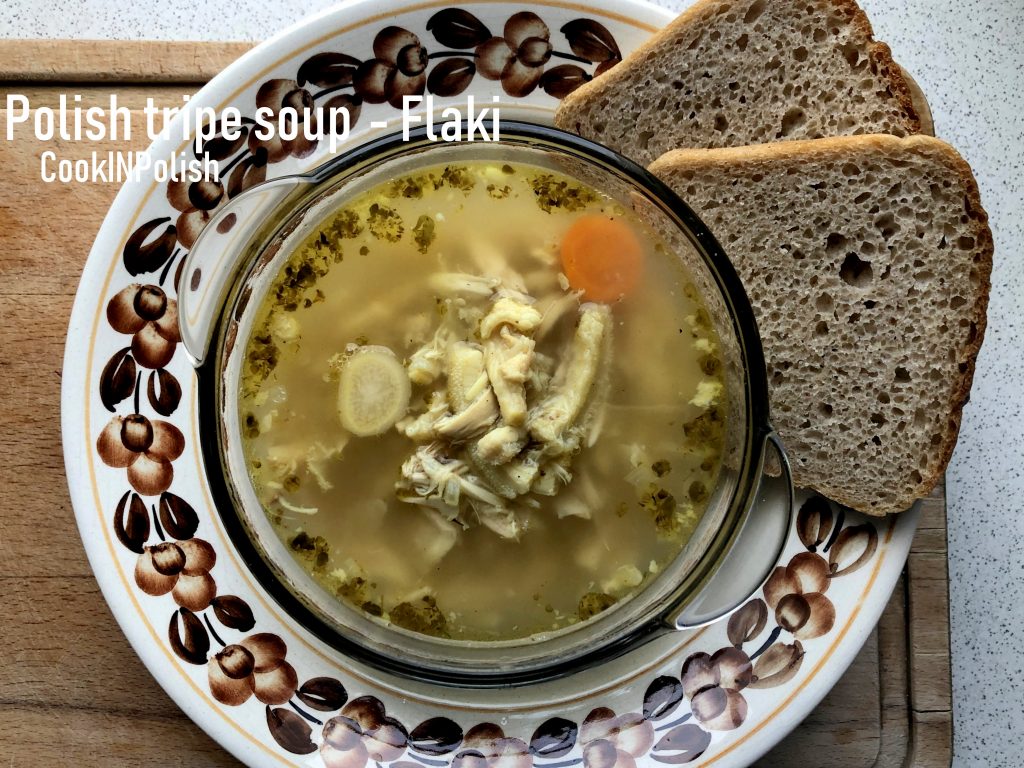 Ingredients
1 kg/2 lb beef with bones (I used chicken, but traditionally should be beef)
2 carrots
1 parsley
half celery
1 onion
half leek
1 kg/2 lb tripes (pre-cooked)
salt, pepper, marjoram, nutmeg, paprika
Cook a broth from beef and vegetables: place meat in a pot, add onion fried over a fire and the rest of vegetables. Cook for 1,5 hour until meat is cooked.
Wash tripes under running water. Put them into the pot, cover with hot water, boil and let them cook for 7 minutes, then change water and boil again. You need to change water 2-3 times, depending on the tripes you use (they need to lose their odor).
I use tripes already cleaned, cut and pre-cooked. It is enough to cook them twice. Once the smell from the pot is bearable, you can strain them:)
If pre- cooked tripes are not available, you can use raw tripes, but they need to be cooked more times with changing water each time. The smell would be also more intense and sometimes hard to bear;)
Take beef and vegetables out of the broth. Separate meat from the bones. Divide meat into small pieces and put back to the broth. Add tripes. Let them cook for another hour, until cooked. Slice already cooked carrot & parsley and add to the pot.
Season with salt, pepper, paprika, nutmeg and lots of marjoram. Your Flaki – Polish Tripe Soup is ready to be served. The best they will be with rye bread.
If you liked my posts and tried my recipes, you can consider buying me a coffee. Or rather I should say: you can buy me a flour for Pierogi, cabbage for Gołąbki and beets for Barszcz:) This would help me to cook more and publish more delicious recipes for You. www.buymeacoffee.com/cookinpolish.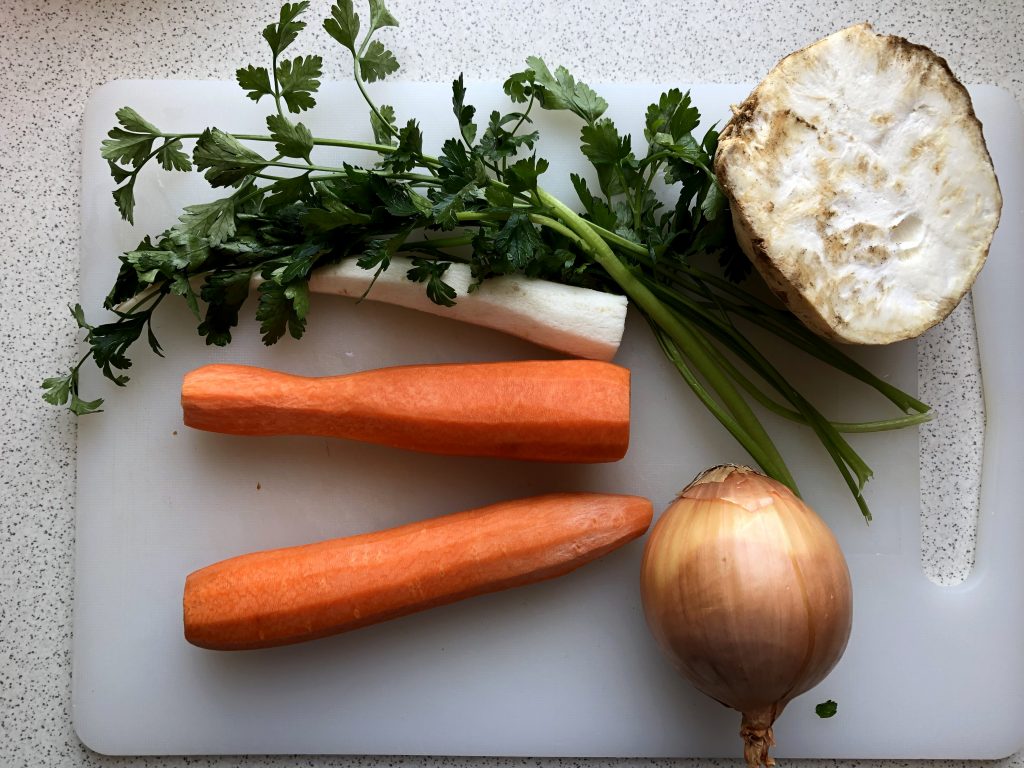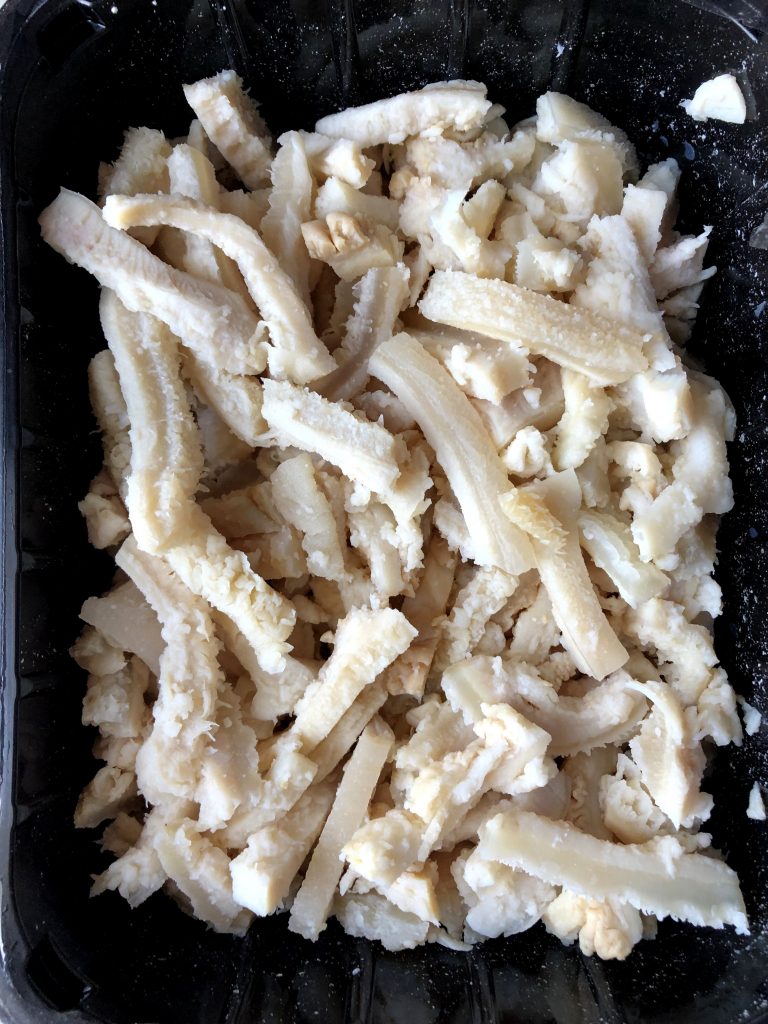 Comment on the post if you have questions, other ideas on the recipe or just enjoyed reading. I would be happy to see your thoughts on my posts!
Thanks for liking and sharing my recipes to your friends – it helps to develop my blog!