Both elderberry and elderflowers have amazing health benefits. They are a natural remedy for cough, cold and help to improve immunity. Elderflower syrup taste also really nice, so it is also a pleasure to have such a remedy:) My friend Ewa told me few days ago, that coctails with elderflower syrup got really popular in Poland this season, so why not try it this or the other way:)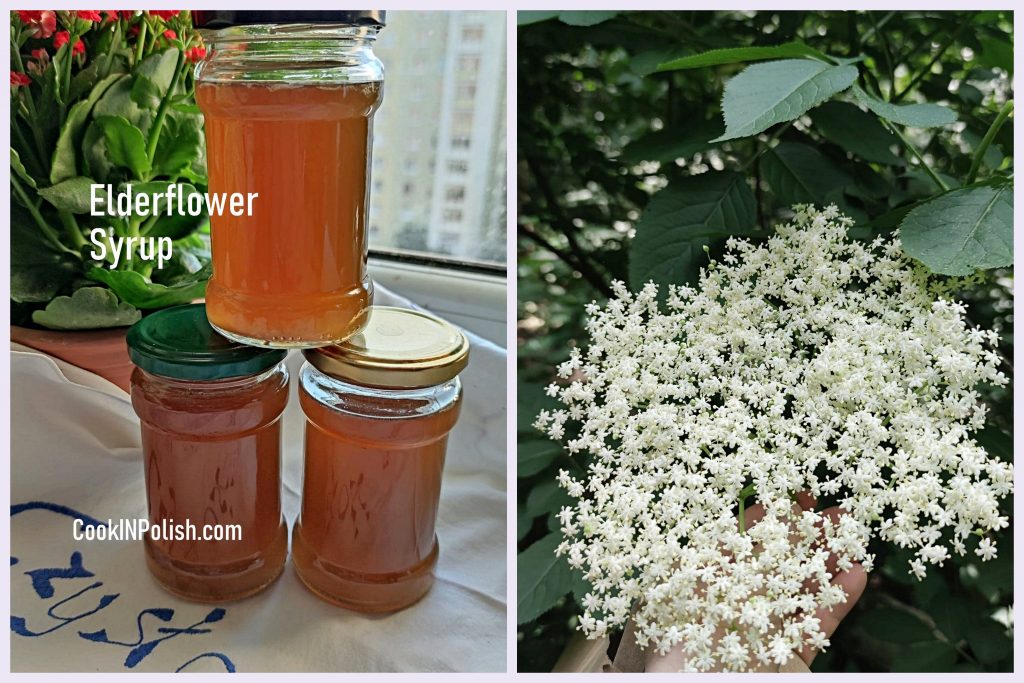 Where to find elderflowers
In Poland elder trees are really common in parks, forests, in villages, they grow near human settlements all over the country.
How to collect elderflowers
The best season is when flowers are in full blooming. Pick elderflowers near noon in a sunny day. Do it carefully, so that the pollen did not fall. Allow a decent distant from highways. Collect whole blossoms. When you are at home, you need to cut small white flowers with scissors. You'll need only them, you can throw away stems.
How to use elderflowers
You can dry elderflower and make a tea. You can make a tincture. I invite you to make an elderflower syrup.
Are elderberry flowers poisonous?
After a heat treatment flowers are safe, so are after drying. Don't use fresh flowers, as it can lead to cyanide poisoning!
Ingredients
30 elderflower blossoms
1 liter of water ( 4 cups)
juice from one lemon
2 cups sugar (I used cane sugar)
Once you have small white flowers departed from the stems, place them in a medium pan. Boil 4 cups of water and pour it hot into the pot. Now you need to be patient, as flowers in water need to be set aside for 24 hours. During this time flowers would give all their goodness to water.
After 24 hours drain thoroughly and even squeeze flowers, so that even smallest amount of juice was not lost. Then you can throw away flowers.
Place a pot with elderflower water on medium heat, add sugar and squeeze lemon juice in. Bring to boil whisking, so that the sugar fully dissolved.
Once elderflower syrup boiled, turn off the heat. Pour syrup into jars or bottles. Close tightly. Pasteurize with your favorite pasteurization method.
Note
When you use white sugar, you'll get light bright color of syrup. Once you use cane sugar, the color would be darker, honey like.
Try also other immune booster recipes: Immunity.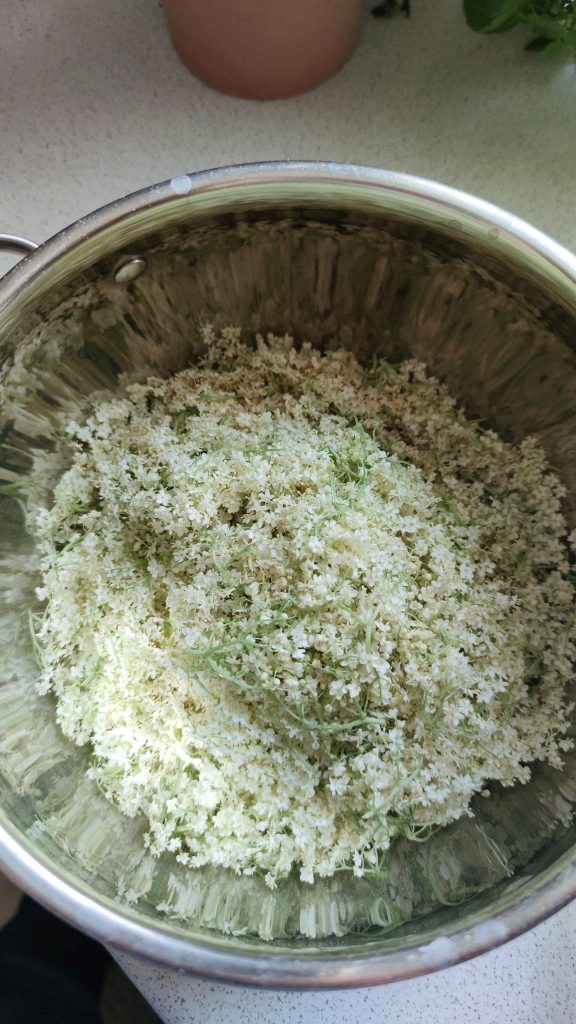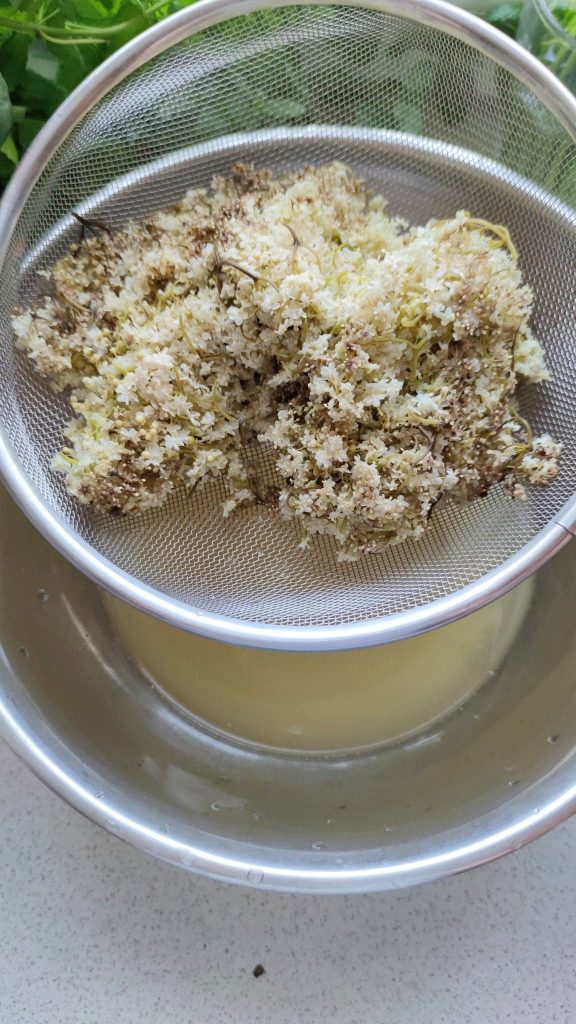 Comment on the post if you have questions, other ideas on the recipe or just enjoyed reading. I would be happy to see your thoughts on my posts!
Thanks for liking and sharing my recipes to your friends – it helps to develop my blog!