Mus jabłkowy, Apple Butter is my SOS kit in Winter, when I crave Polish Aple Crumble🙂 You can use it for Szarlotka or as a filling for Naleśniki – Polish Crepes. They taste so good with warm apple filling with a dash of cinnamon on top:)
For Apple Butter you can use sour kind of apples, in the picture below my friend Marta used 'antonówka', this is an old species of apples. They are rarely chosen for eating, but they are really popular for preserves. If you like apples to be more crunchy, use hard apples, if you prefer them mashed, choose soft kind.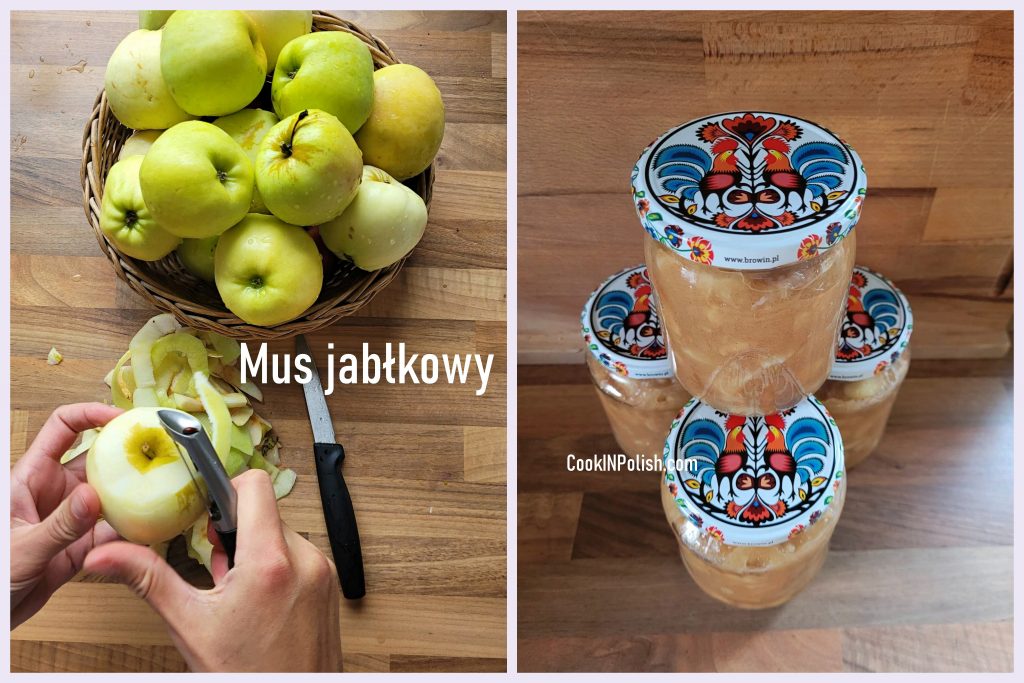 Ingredients
2 kg / 4 lb apples
lemon
1 cup sugar
1 – 2 teaspoon cinnamon
half cup water
Clean, peel and core the apples. Sprinkle apples with lemon juice from one lemon. Slice them into more – less the same size slices. Place them in a large saucepan, add half a cup of water. Put on the heat, turn on low, cover and saute apples for 15-20 minutes, mixing regularly. After 10 minutes of cooking add sugar. Let it dissolve, check and add more sugar if necessary. Depending on the apples you use, they may need more or less sugar. Add cinnamon. It's better to add less cinnamon and add more for serving.
Prepare jars. They need to be sterilized, clean and dry. Pack hot apples into jars. Feel free to use your favorite method of preserving. I water bath Apple Butter for 20 minutes from the moment of boiling.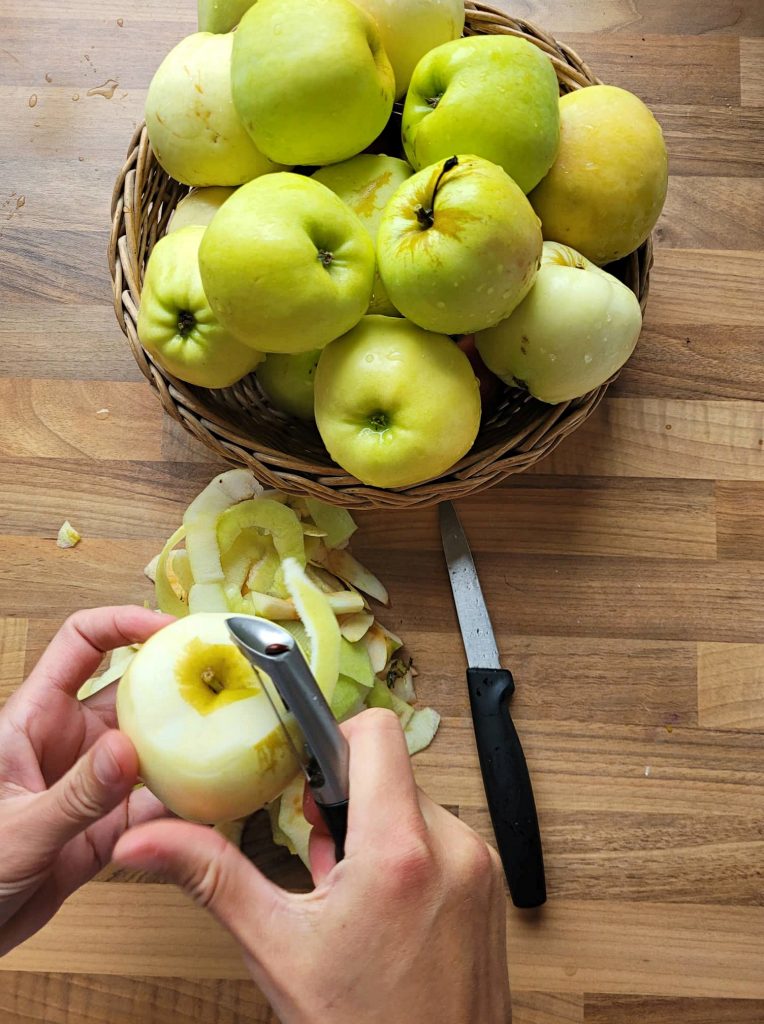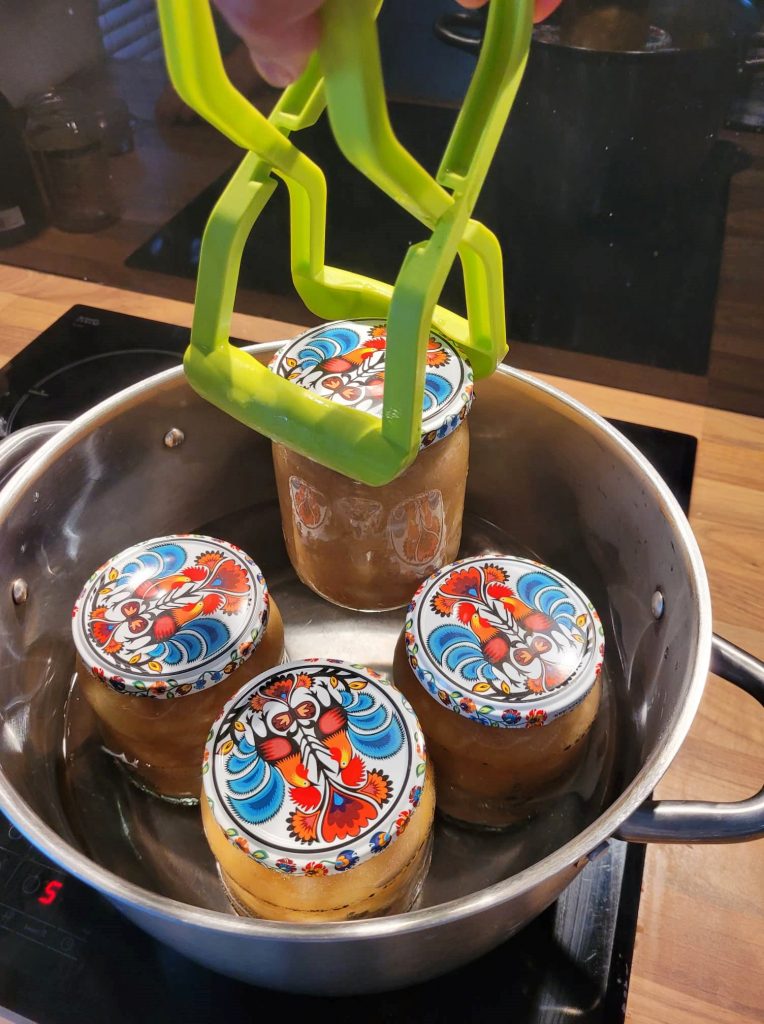 In the meantime Szarlotka made from fresh apples, perfectly captured moments by my friend Marta <3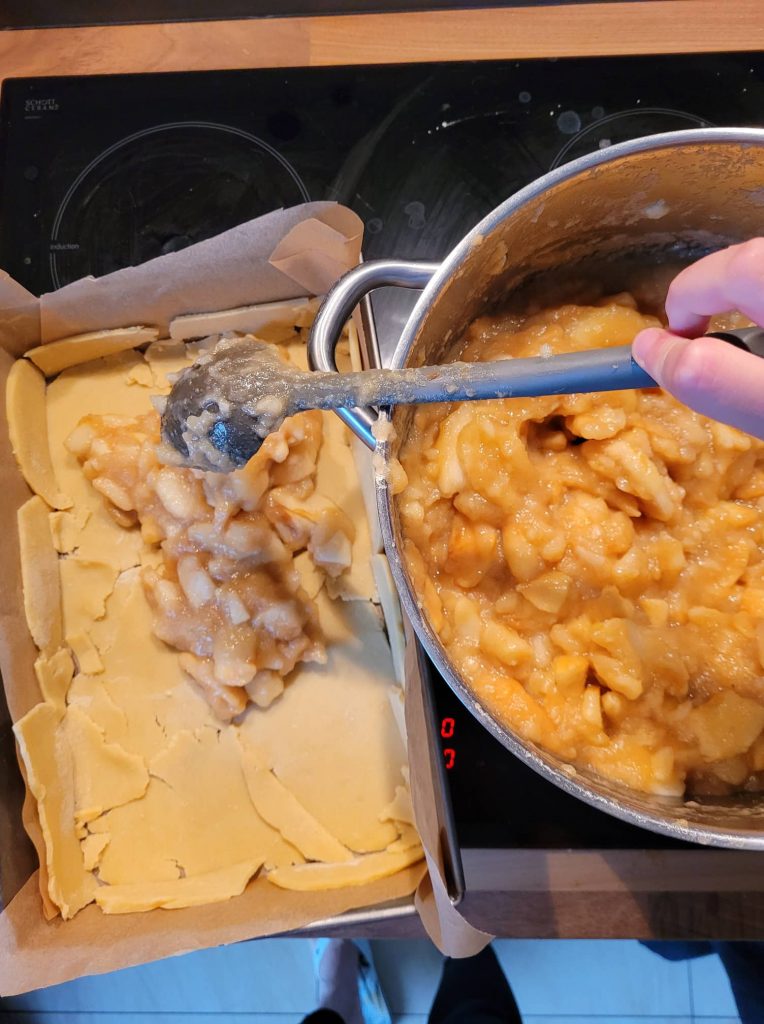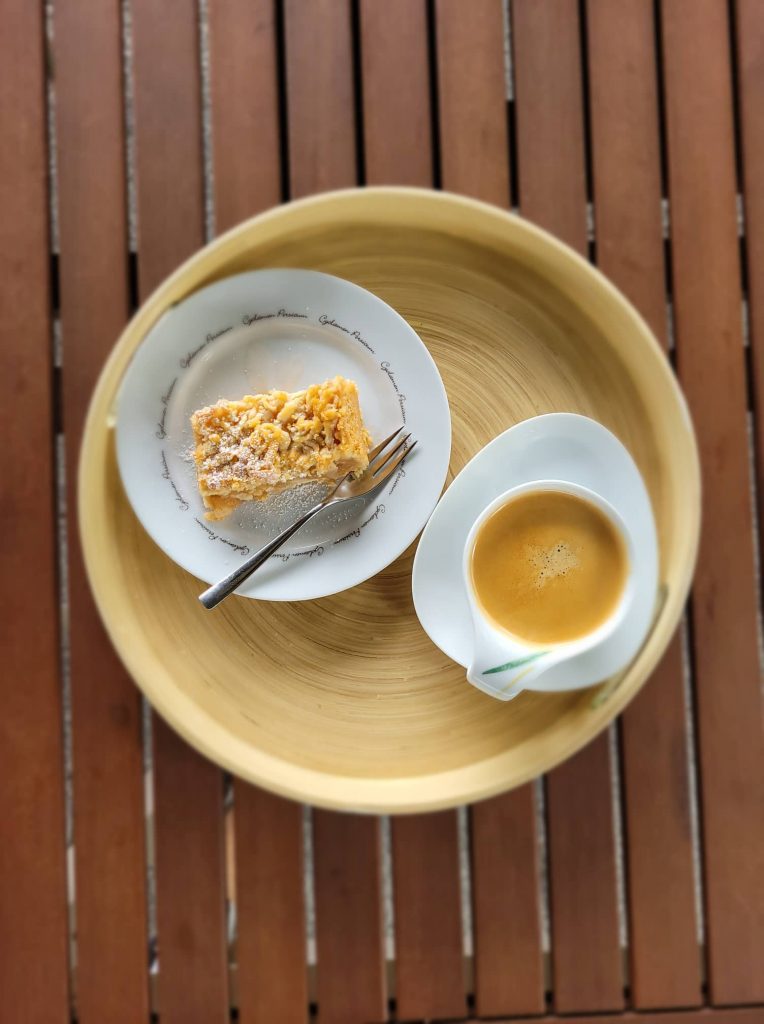 Comment on the post if you have questions, other ideas on the recipe or just enjoyed reading. I would be happy to see your thoughts on my posts! Have you ever made Apple Butter yourself?
Thanks for liking and sharing my recipes to your friends – it helps to develop my blog!