In October there is still plenty of fresh and still cheap vegetables available in the market. I got large zucchini from my Mum, all other ingredients I had already at home, so I made easy Vegetable Pancakes. Delicious, easy and healthy. Highly recommended! 🙂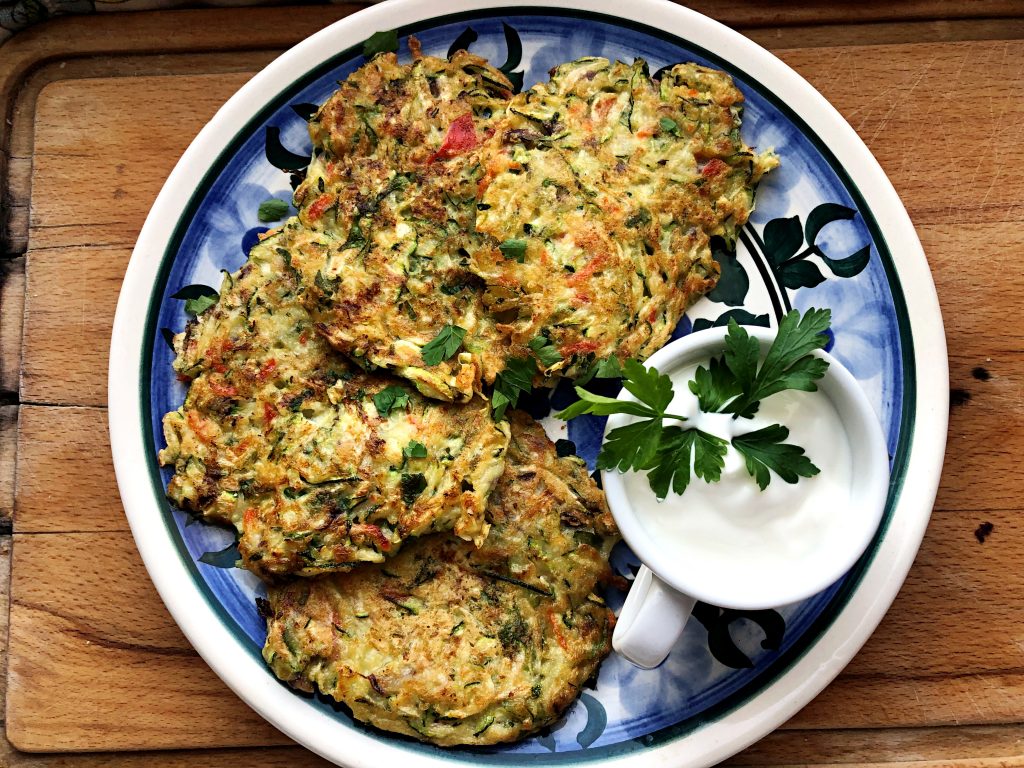 Ingredients
1 lb / half kg zucchini
1 red bell pepper
medium onion
2 cloves garlic
a few sprigs of parsley
3 tablespoons all purpose flour
1 egg
salt and pepper
oil for frying
parsley and greek yogurt for serving
Peel zucchini- or not:) if the skin is soft you can leave it, just like I did. Shred zucchini. Add some salt and set aside so that the juices came out.
In a meantime clean and shred red bell pepper, chop onion and garlic. Chop parsley.
Drain juices from zucchini, transfer zucchini and other vegetables to the bowl, add flour and an egg, season with salt and pepper.
Place a portion of the dough on the pan with hot oil. Fry 3 minutes on one side, flip and fry another 2 minutes until golden and crispy.
I like Vegetable Pancakes served with garlic sauce or just a plain Greek yogurt with salt and pepper and chopped parsley.
I'm sure you'd like another Polish vegetables' pancakes – Fuczki, which are prepared with sauerkraut.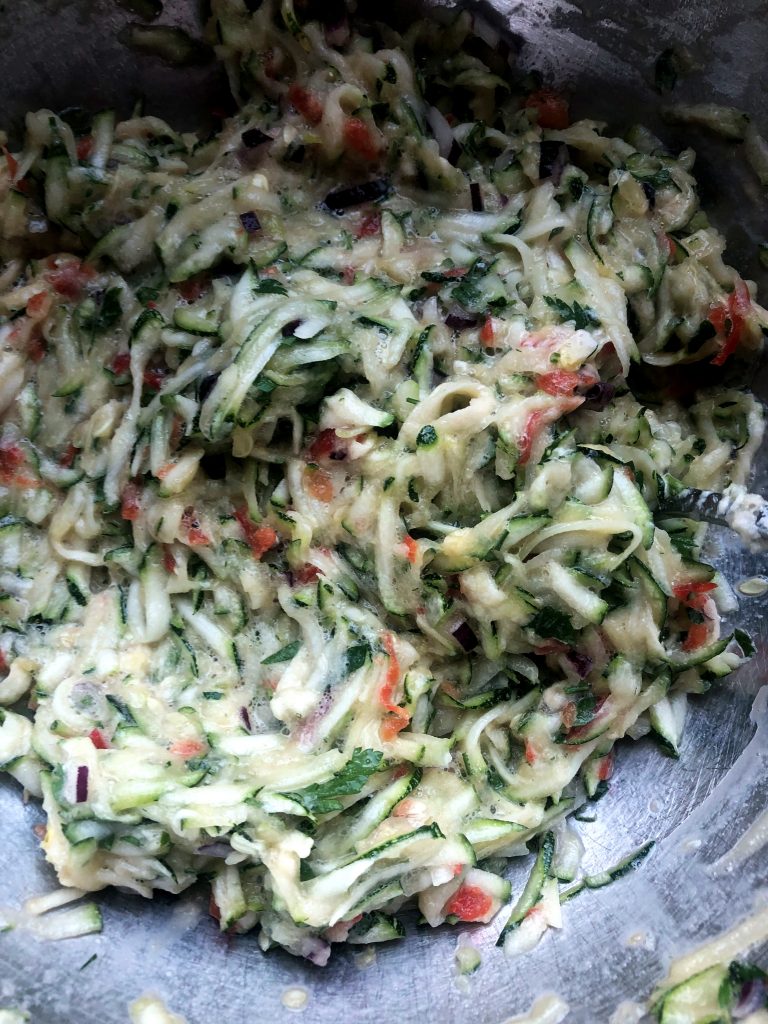 Comment on the post if you have questions, other ideas on the recipe or just enjoyed reading. I would be happy to see your thoughts on my posts!
Thanks for liking and sharing my recipes to your friends – it helps to develop my blog!