I make stewed pork chop every couple of weeks, each time I don't have time or just not feel like cooking each day. I make a bulk portion of simmer pork chop and my family is happy with it, specially once I serve it with Kopytka – diagonal shaped potato dumplings.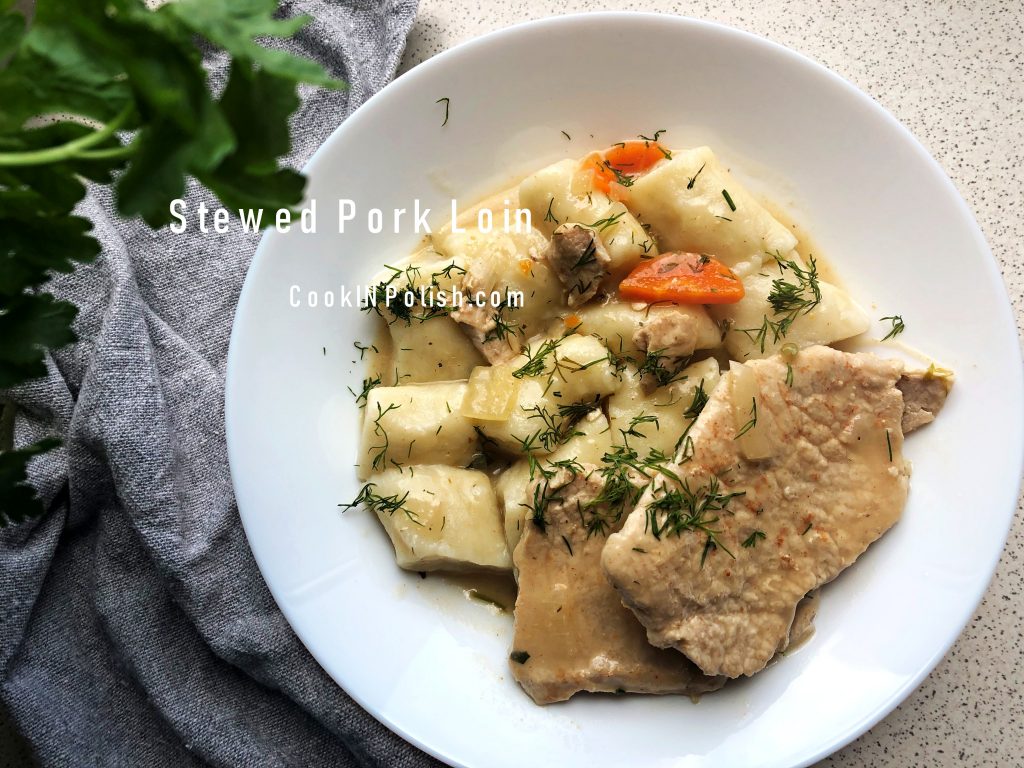 Ingredients
1 kg/2,2 lb pork loin
3 medium onions
1 carrot
1 parsley
flour for tossing
3 allspice
3 bay leaves
salt, pepper
rapeseed oil for frying
dill
Cut meat into cutlets, salt them, toss in flour and fry for few seconds on each side. Place them in the pot, add allspice, bay leaves, season with salt and pepper.
Saute chopped onions, season with salt, add to the pot.
Peel and dice parsley and carrot, add them to the pot.
Pour water so that cutlets were almost covered and simmer for an hour. Check every several minutes not to get it burn.
If you want thicker sauce, you can add a tablespoon of flour mixed in water at the end of cooking, bring to boil and turn off the fire.
Chop dill for serving.
Serve stewed pork chop with kopytka, rice, barley or potatoes and favorite Polish slaws, mine is mizeria🙂
Enjoy! Smacznego!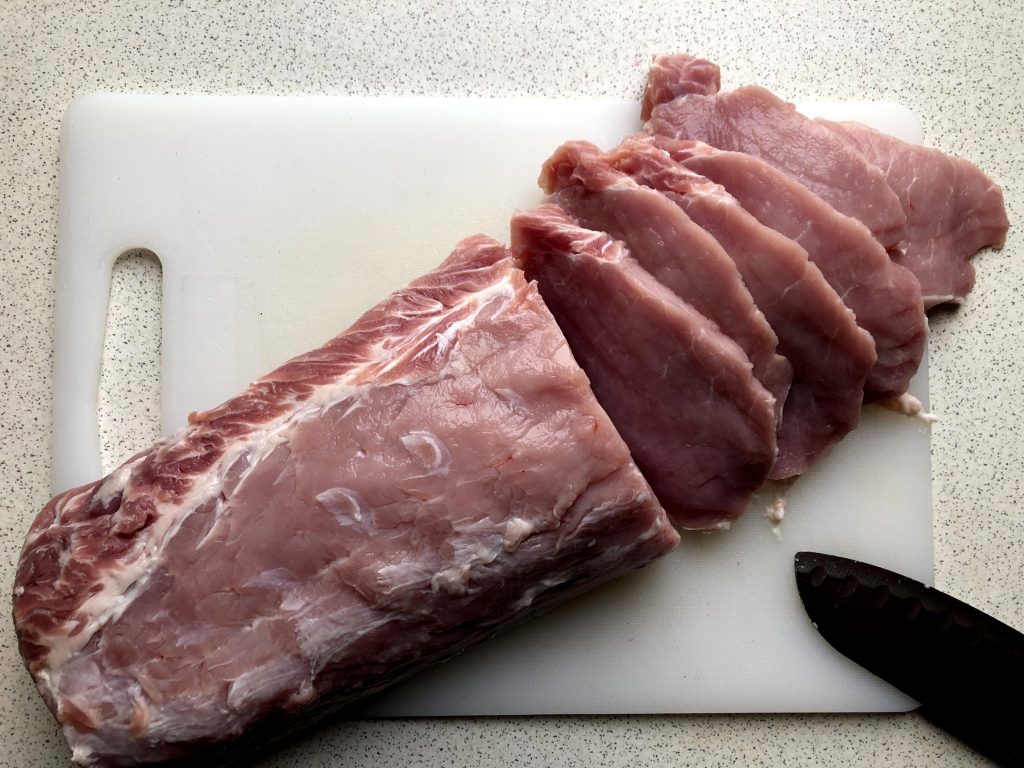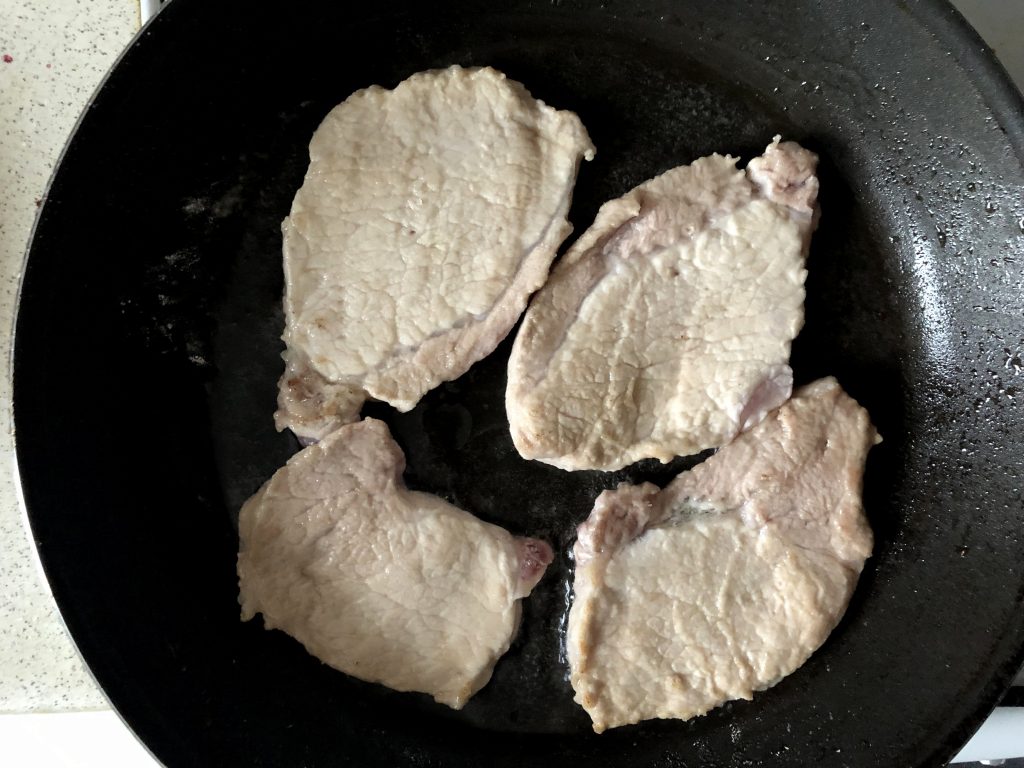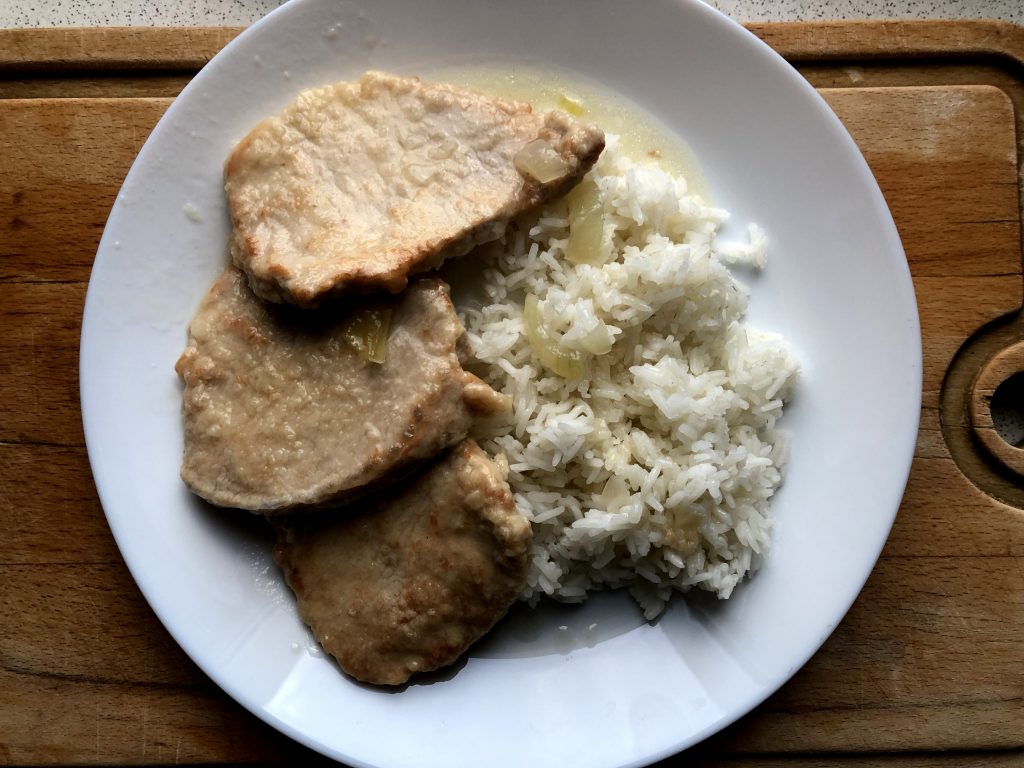 Comment on the post if you have questions, other ideas on the recipe or just enjoyed reading. I would be happy to see your thoughts on my posts!
Thanks for liking and sharing my recipes to your friends – it helps to develop my blog!