After Easter dishes full of mayonnaise, meat and creamy cakes this is a time to get back to ordinary life. Before you weigh yourself after Easter, give some time to yourself:) Our stomachs need some rest. What do you say on meat balls in tomato sauce? No frying, less calories and less time spent in the kitchen.
You may also like to check Polish soups recipes: http://cookinpolish.com/category/recipes/soups/.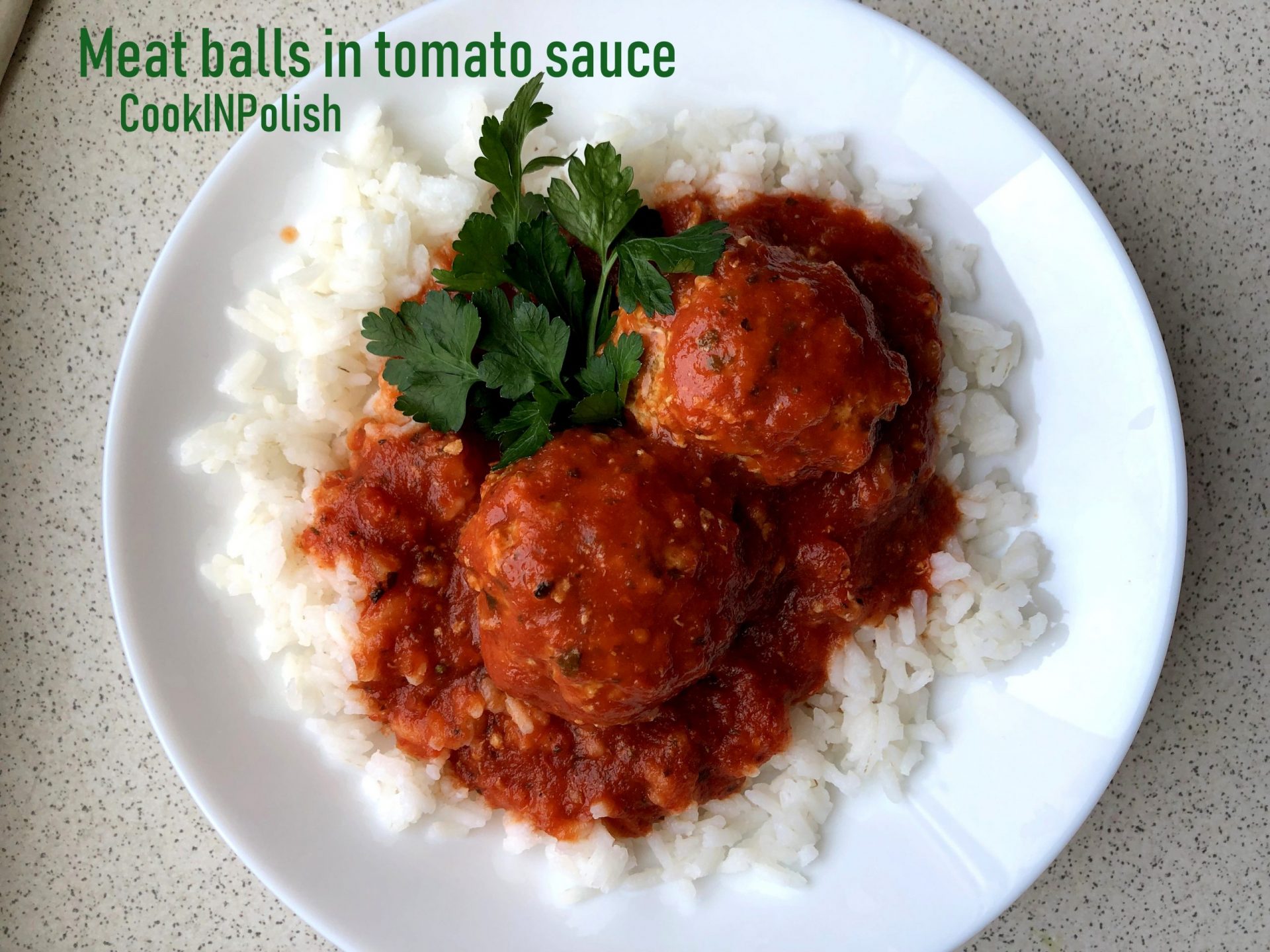 Ingredients
0,5 kg/1,1 lb minced meat
half carrot (optional)
small onion
bunch parsley
1 egg
half stale bread roll
1/2 cup milk
salt & pepper
1 cups chicken/ vegetable stock
2 cups of tomato sauce (tomato puree)
cup of cream 30% – optional, to be added at the end cooking
bunch dill
Soak bread roll in a milk for 10 minutes. Place meat in a bowl, add grated carrot, chopped onion & parsley, egg and the roll soaked in milk. Season with salt and pepper.
Add tomato sauce to the stock and boil it. Form meat balls and place them in the hot sauce. Let them cook for 15-20 minutes. You may add a cup of cream now, bring to boil and turn off the gas. Add chopped dill.
Serve Meat balls in tomato sauce with rice or cooked potatoes, whatever you prefer:) Smacznego!
Smacznego! Enjoy!
If you liked my posts and tried my recipes, you can consider buying me a coffee. Or rather I should say: you can buy me a flour for Pierogi, cabbage for Gołąbki and beets for Barszcz:) This would help me to cook more and publish more delicious recipes for You. www.buymeacoffee.com/cookinpolish.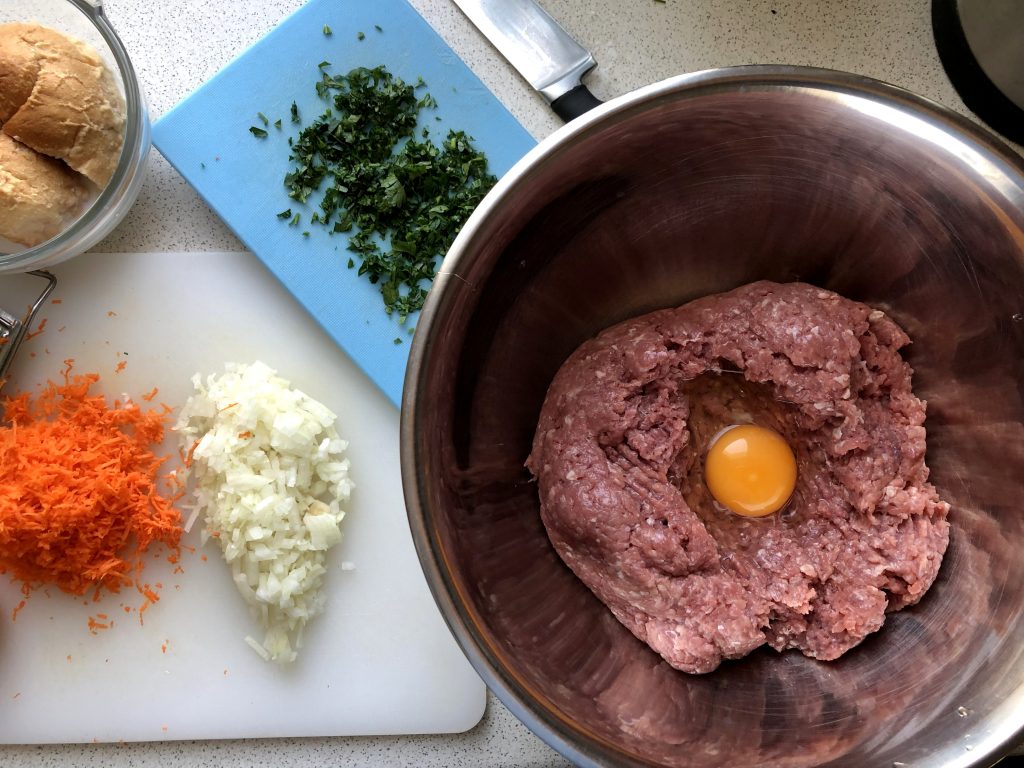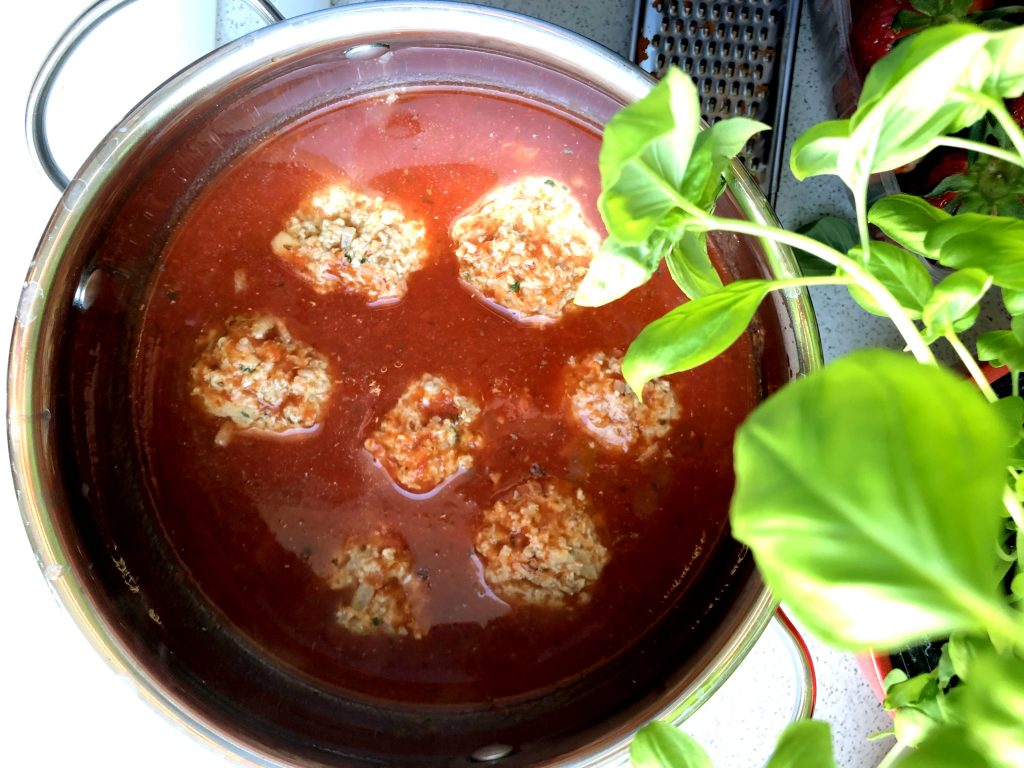 Comment on the post if you have questions, other ideas on the recipe or just enjoyed reading. I would be happy to see your thoughts on my posts!
Thanks for liking and sharing my recipes to your friends – it helps to develop my blog!