Liver and onions has its origins in Jewish cuisine. Jewish culture has been alive in Polish culture for centuries and has influenced also Polish cuisine. Liver and Onions is one of the most popular ways of preparing the liver. My Babcia Emilka served Liver and onions once a month or so, it was cheap (still is), easy and quick to make. It is a really tasty dish too!
Are Liver and Onions good for you?
Yes, liver is filled with nutrients and protein, it's packed with vitamin A, iron, B vitamins. Eating liver may help prevent anemia, support fertility, aid in detoxification and prevent certain nutrient deficiencies, however it should be consumed maximum once a week. People with high cholesterol should avoid eating liver.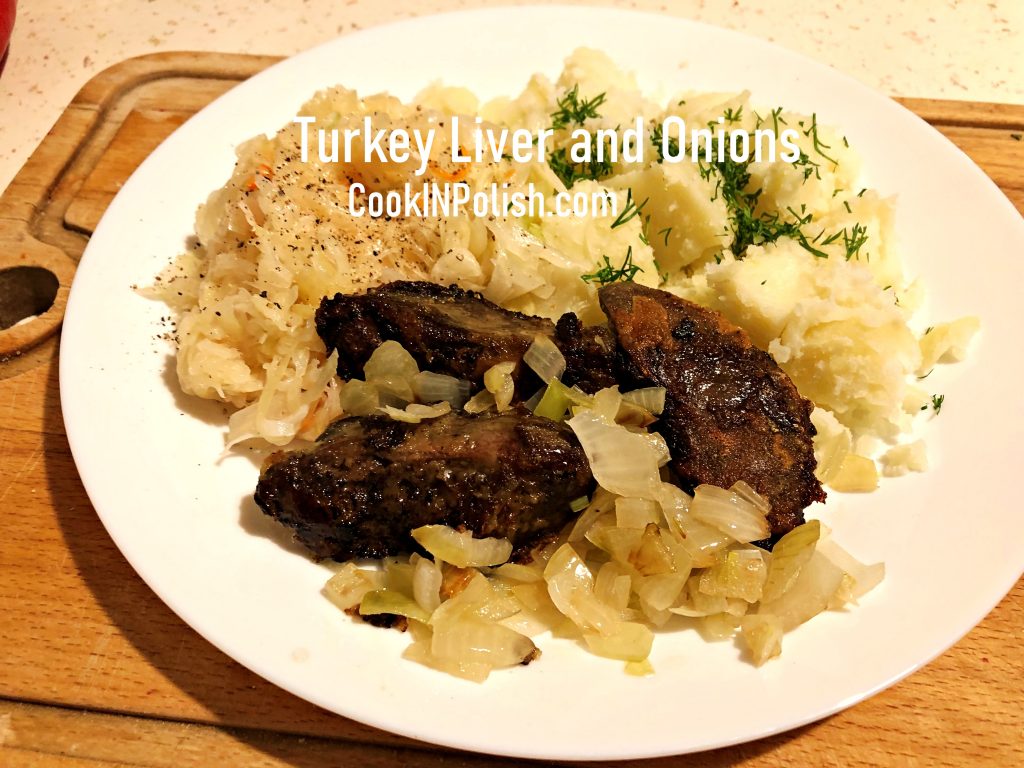 Ingredients
450 g/1 lb turkey liver
milk for soaking
2 onions
salt & pepper
flour for coating
oil for frying
Inspect the liver carefully – take the cuticles off if needed and place it in bowl with milk. If your liver is in big pieces, you can cut them lengthwise. Add half of chopped onion to the bowl, so that the liver got a kick:)
After an hour pat the liver with a kitchen towel, coat in flour and fry for 3-4 minutes on each side. Do not salt it during cooking, it would make liver harden. Transfer liver to the sauce pan.
Use the same frying pan to saute remaining onions. Add fried liver to the pan, salt all generously and let it simmer for 4 more minutes.
Serve with mashed potatoes and sauerkraut, this is a classic serving:)
Why do you put liver to milk?
You need to soak liver in milk to ease the strong taste, to tenderize the meat, and to remove impurities, so don't skip this step!
Enjoy your Liver and Onions! For me it's best served with mashed potatoes and sauerkraut salad. Kapusta kiszona is healthy and low caloric. Smacznego!
If you liked my posts and tried my recipes, you can consider buying me a coffee. Or rather I should say: you can buy me a flour for Pierogi, cabbage for Gołąbki and beets for Barszcz:) This would help me to cook more and publish more delicious recipes for You. www.buymeacoffee.com/cookinpolish.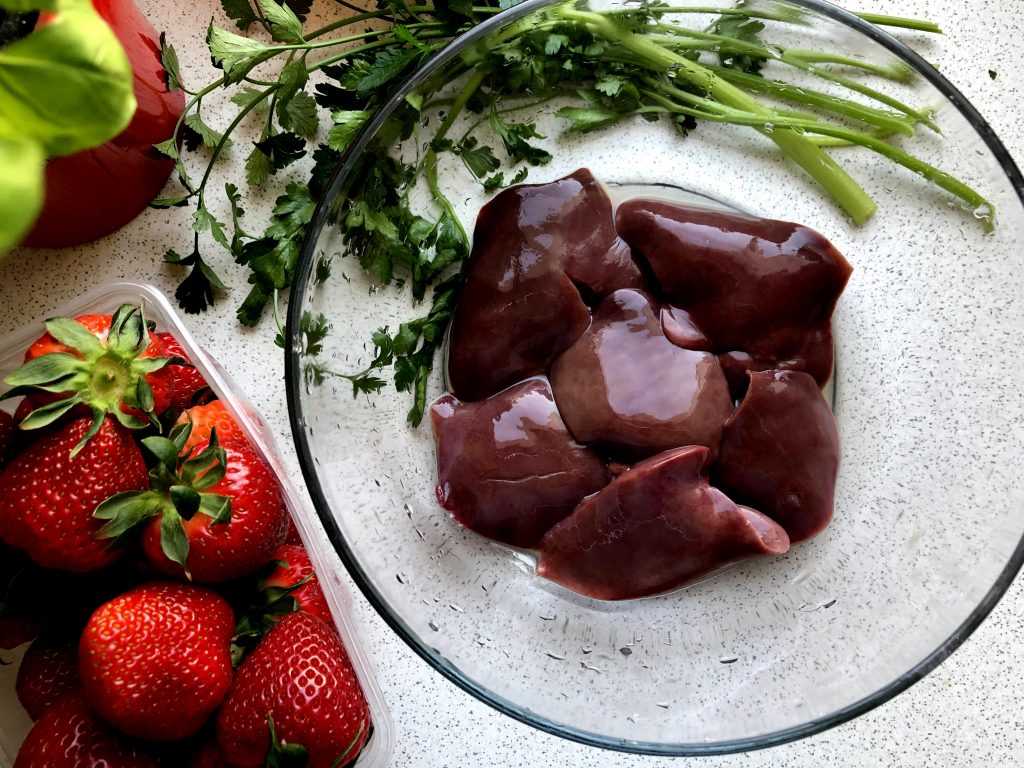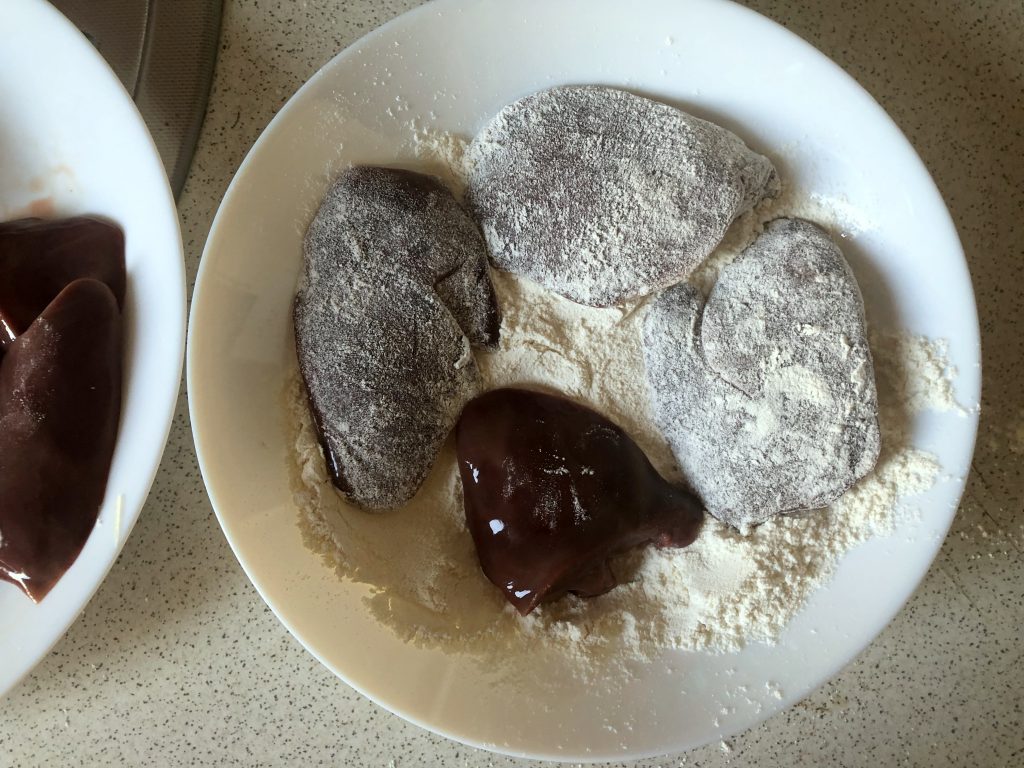 Comment on the post if you have questions, other ideas on the recipe or just enjoyed reading. I would be happy to see your thoughts on my posts!
Thanks for liking and sharing my recipes with your friends – it helps to develop my blog!