If you have potatoes left from dinner, you can prepare an easy Polish Potato Salad.
It's filling, it's delicious, it's cheap. In 10 minutes you can have a fresh salad for supper or to take for lunch at work.
For more Polish salads check: http://cookinpolish.com/tag/salad/.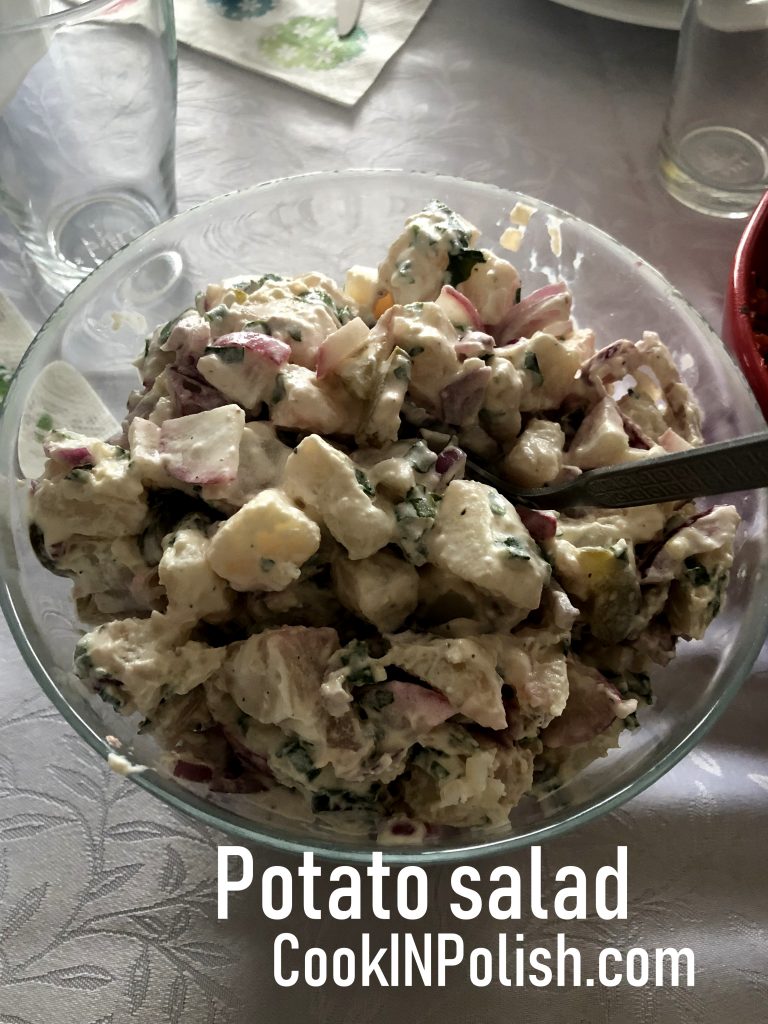 Ingredients
3-4 cooked potatoes
5 radishes with leaves
3 pickled cucumbers
1 medium red onion
large handful chives
mayonnaise
salt and pepper
Cut potatoes into cubes. Cut radishes, cucumbers and onions into slices and then cut into 4 pieces. Cut greens – chives and radishes' leaves.
Mix everything with mayonnaise, add salt and pepper. Polish potato salad is ready.
Remember to use radishes' leaves only if you have radishes from your garden or a trusted seller. They may be contaminated with chemicals if not from eco farmers.