If you have potatoes left from dinner, you can prepare an easy Polish Potato Salad.
It's filling, it's delicious, it's cheap. In 10 minutes you can have a fresh salad for supper or to take for lunch at work.
For more Polish salads check: http://cookinpolish.com/tag/salad/. Check also the queen of Polish salads in PRL – Sałatka jarzynowa: Vegetable Salad🙂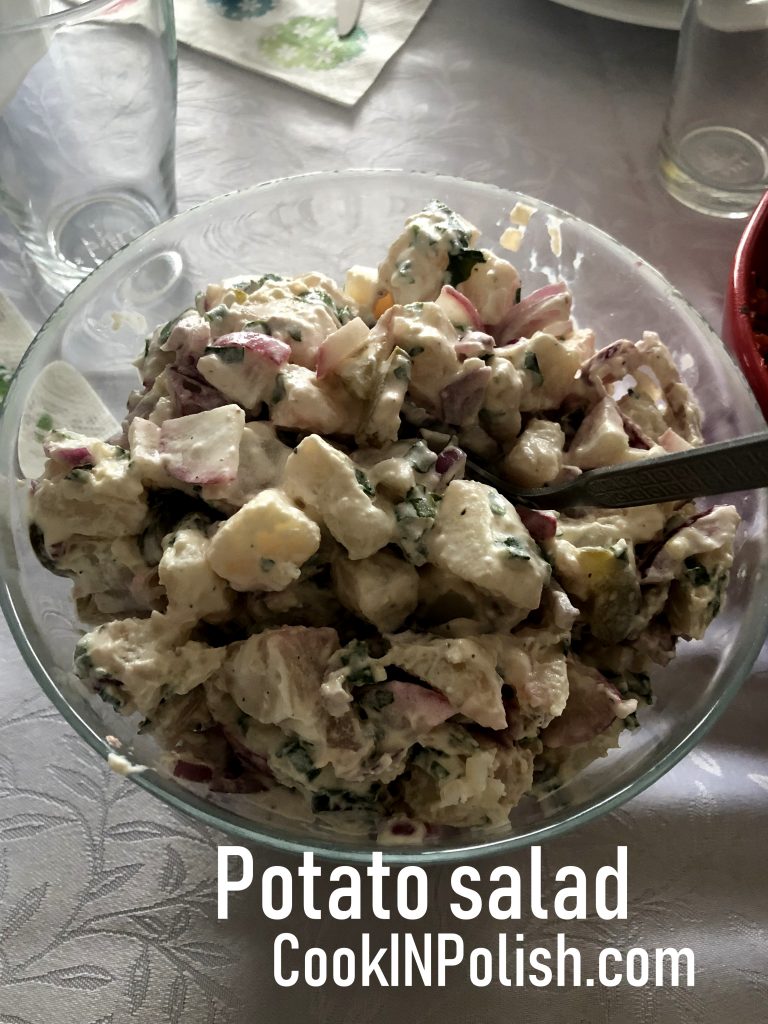 Ingredients
3-4 cooked potatoes
5 radishes with leaves
3 pickled cucumbers
1 medium red onion
large handful chives
mayonnaise
salt and pepper
Cut potatoes into cubes. Cut radishes, cucumbers and onions into slices and then cut into 4 pieces. Cut greens – chives and radishes' leaves.
Mix everything with mayonnaise, add salt and pepper. Polish Potato Salad is ready. You can serve it straight away or cool in a fridge for half an hour.
Remember to use radishes' leaves only if you have radishes from your garden or a trusted seller. They may be contaminated with chemicals if not from eco farmers.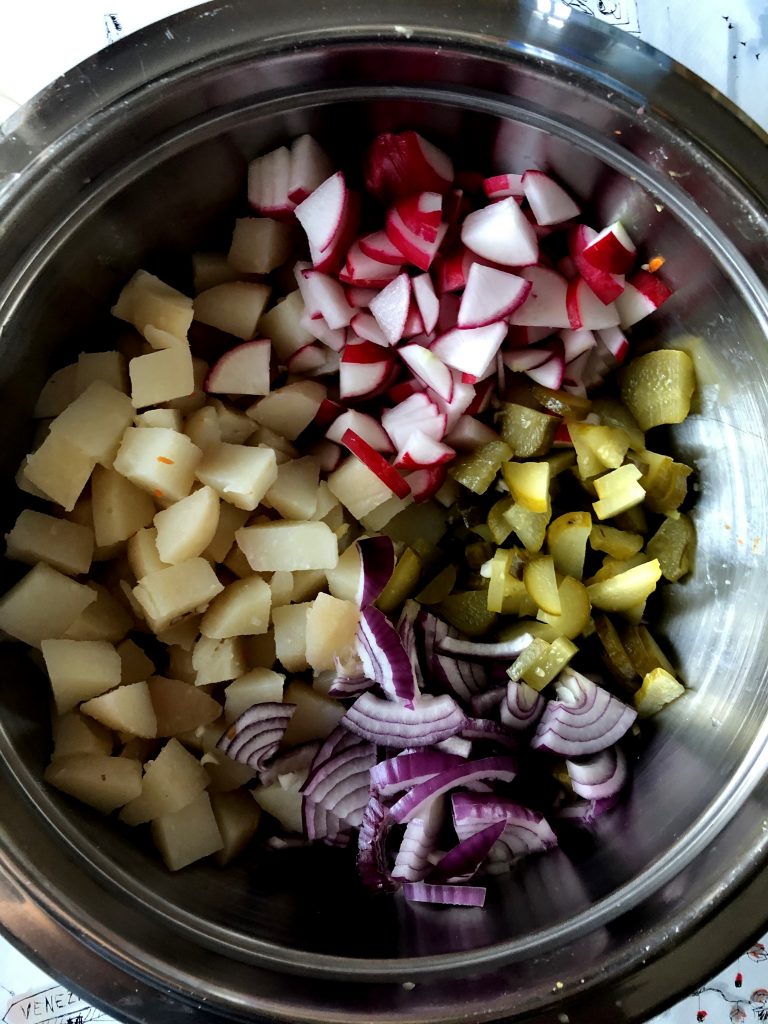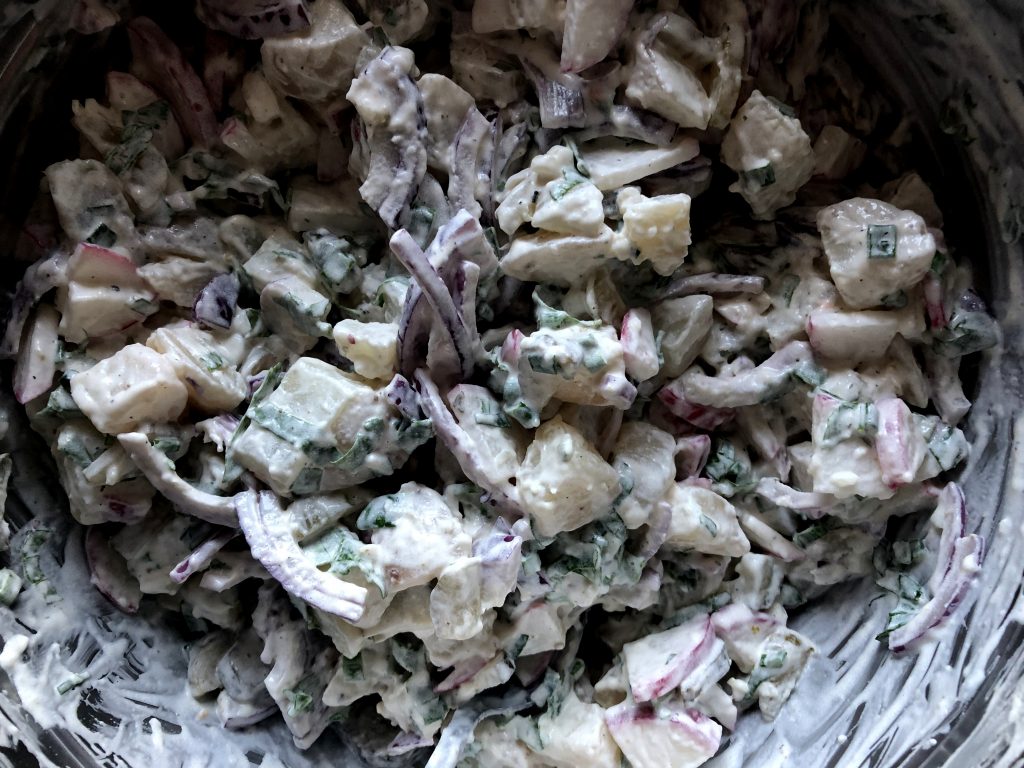 Comment on the post if you have questions, other ideas on the recipe or just enjoyed reading. I would be happy to see your thoughts on my posts!
Thanks for liking and sharing my recipes to your friends – it helps to develop my blog!