Krupnik Maślakowy
Mushroom Barley Soup is a great seasonal food idea for Autumn. If you happen to get fresh wild mushrooms you need to try it. The add of barley makes the soup more filing and comforting in chilling weather.
In September my friend Agnieszka took me to her old Summer place at the end of small Masovian village. She did not go to this place for few years, it appeared that a lot of young trees have grown there, most of all – spruces. How surprised we were to find a lot of Slippery Jacks all over the place:)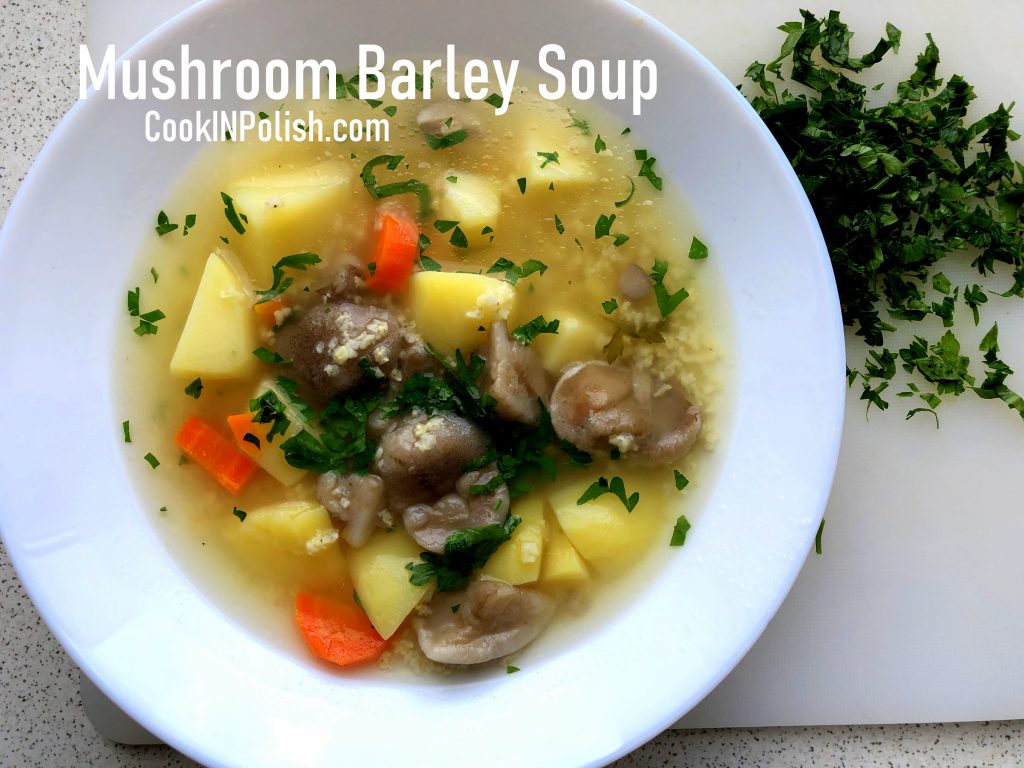 Polish name for Slippery Jack is Maślak. It has glutinous brown cap and a pore surface covered with veil when young. They are quite time consuming in preparation, as the slime coating needs to be removed before preparation. If you need more information on Slippery Jack, check this link to Wikipedia. Remember, that the most important is your safety – if you don't know the mushroom – leave it! Don't risk mushroom poisoning!
Slippery Jacks can be eaten in soups, stews and fried dishes. At that time I froze all of them, today I cooked Mushroom Barley Soup.
Ingredients:
4 medium potatoes
4 chicken wings or thighs
500 g/ 1,1 lb fresh or frozen Slippery Jacks or other wild mushrooms
2 carrots
1 medium parsley/ parsnip
half leek- a green side
4 balls allspice
2-3 bay leaves
50 g/ 2 oz barley
salt, pepper
parsley greens
Peel vegetables, cut carrots into slices. All vegetables and chicken wings place in the pot, fill with cold water and put on the fire.
Bring to boil and simmer for 45 minutes and add Slippery Jacks. After 20 minutes add barley and potatoes cut into pieces. You can take out chicken wings before. Simmer for an additional half an hour, until barley and potatoes are cooked.
Serve with lots of parsley or/and with sour cream.
You may also like traditional Polish Barley Soup, check recipe for Krupnik.
If you liked my posts and tried my recipes, you can consider buying me a coffee. Or rather I should say: you can buy me a flour for Pierogi, cabbage for Gołąbki and beets for Barszcz:) This would help me to cook more and publish more delicious recipes for You. www.buymeacoffee.com/cookinpolish.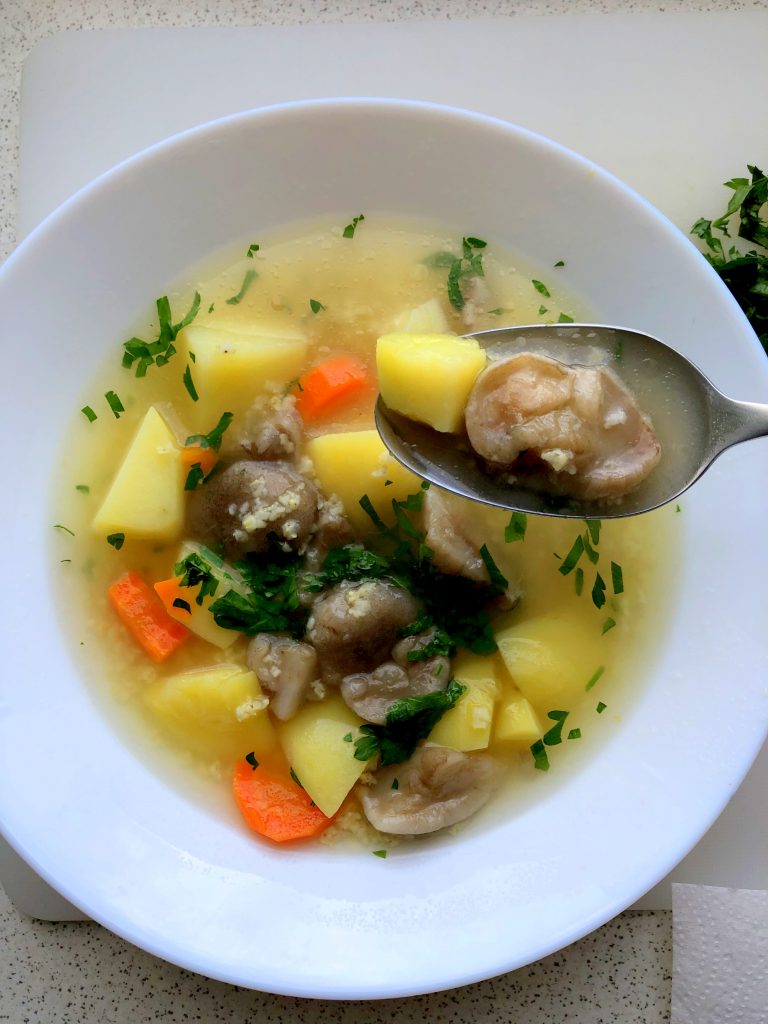 Few photos from our mushroom picking in Burlaki, a village by the river Narew, 50 km from Warsaw: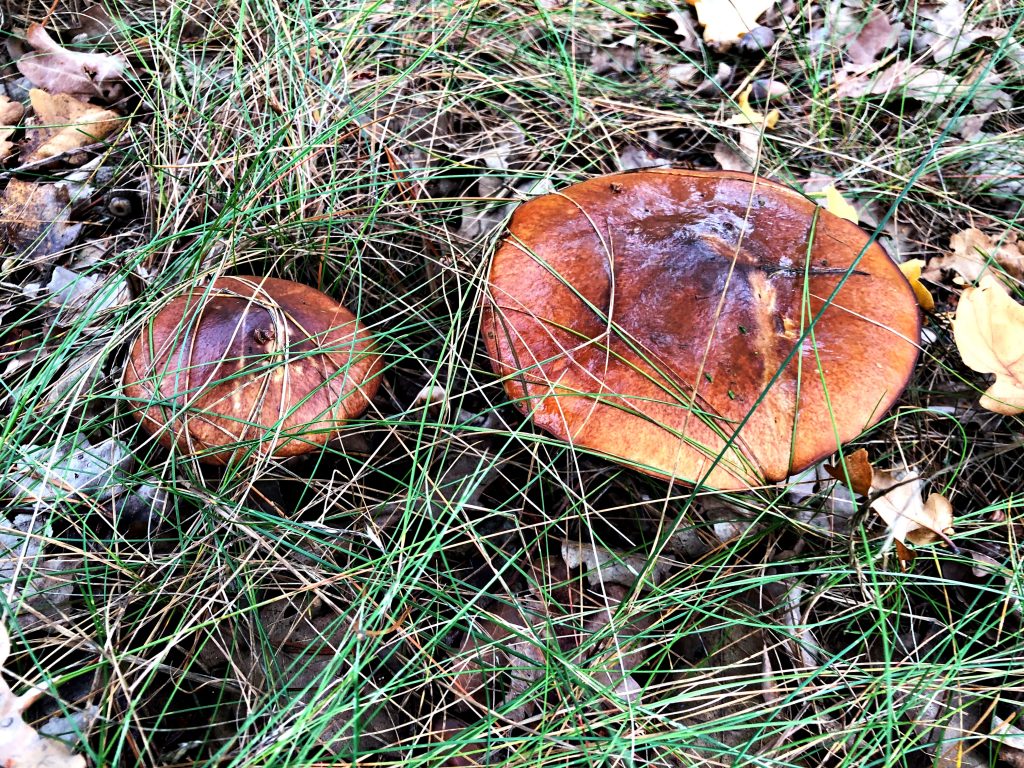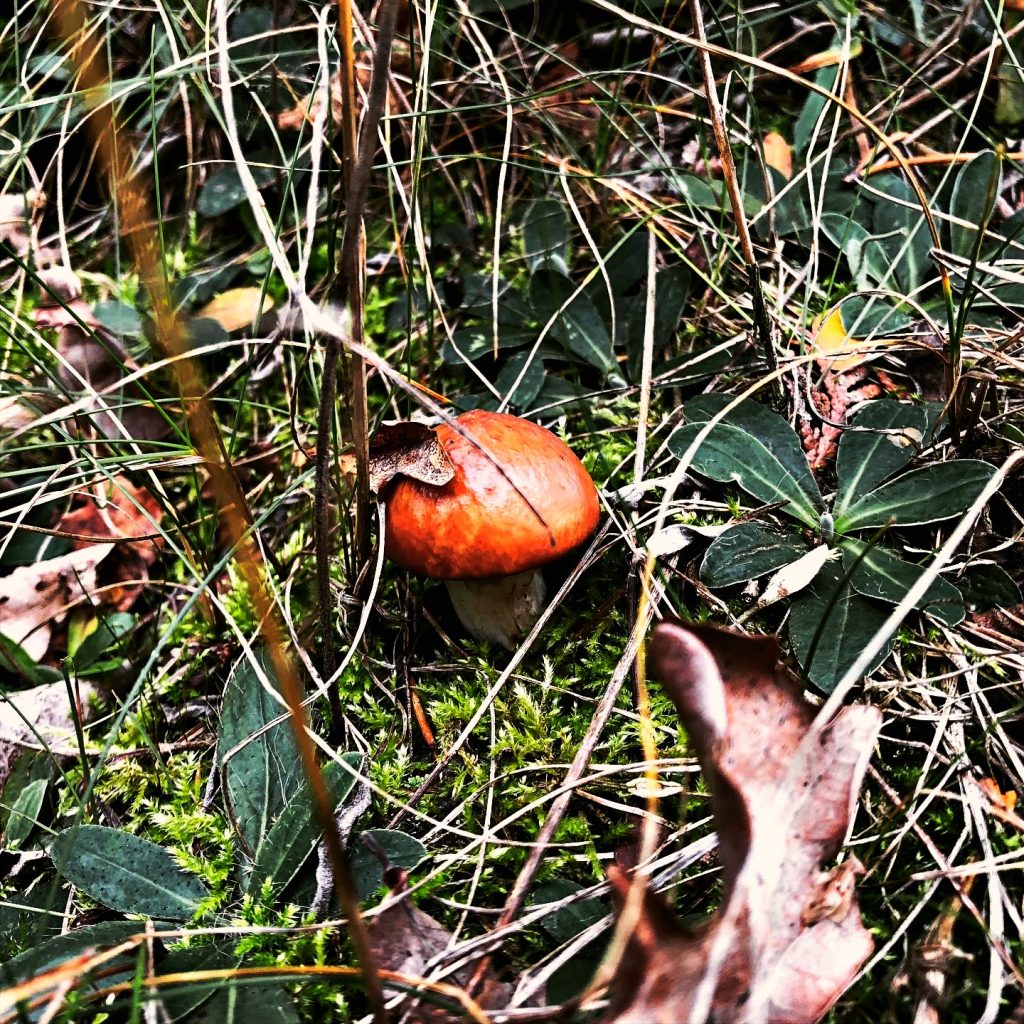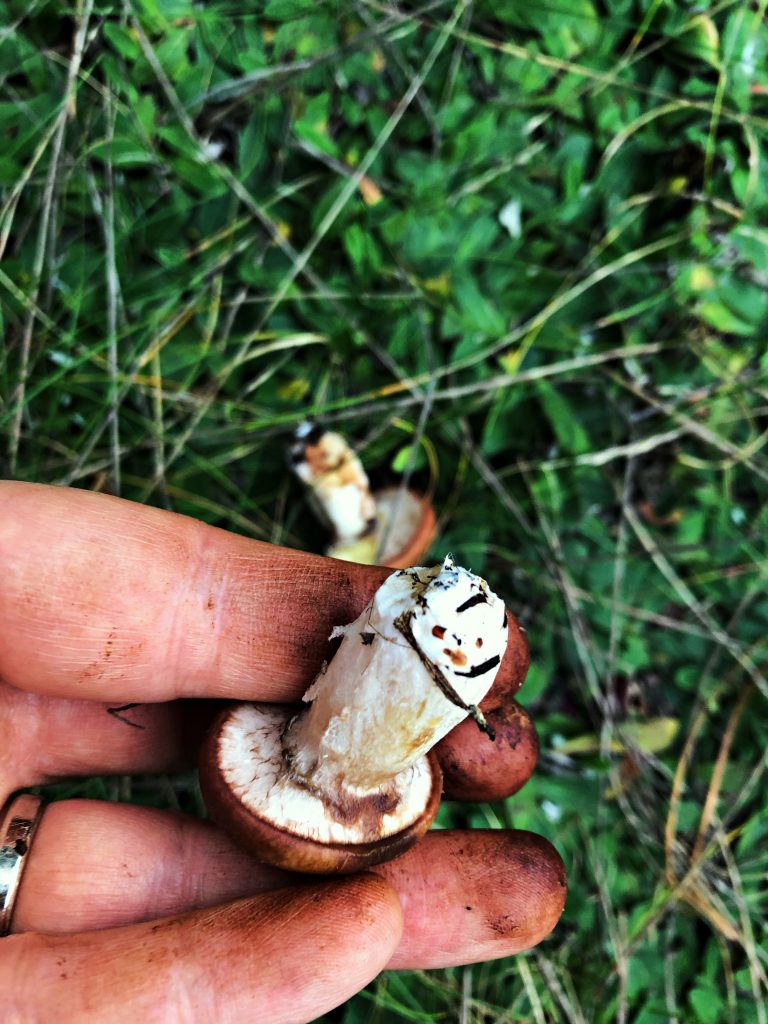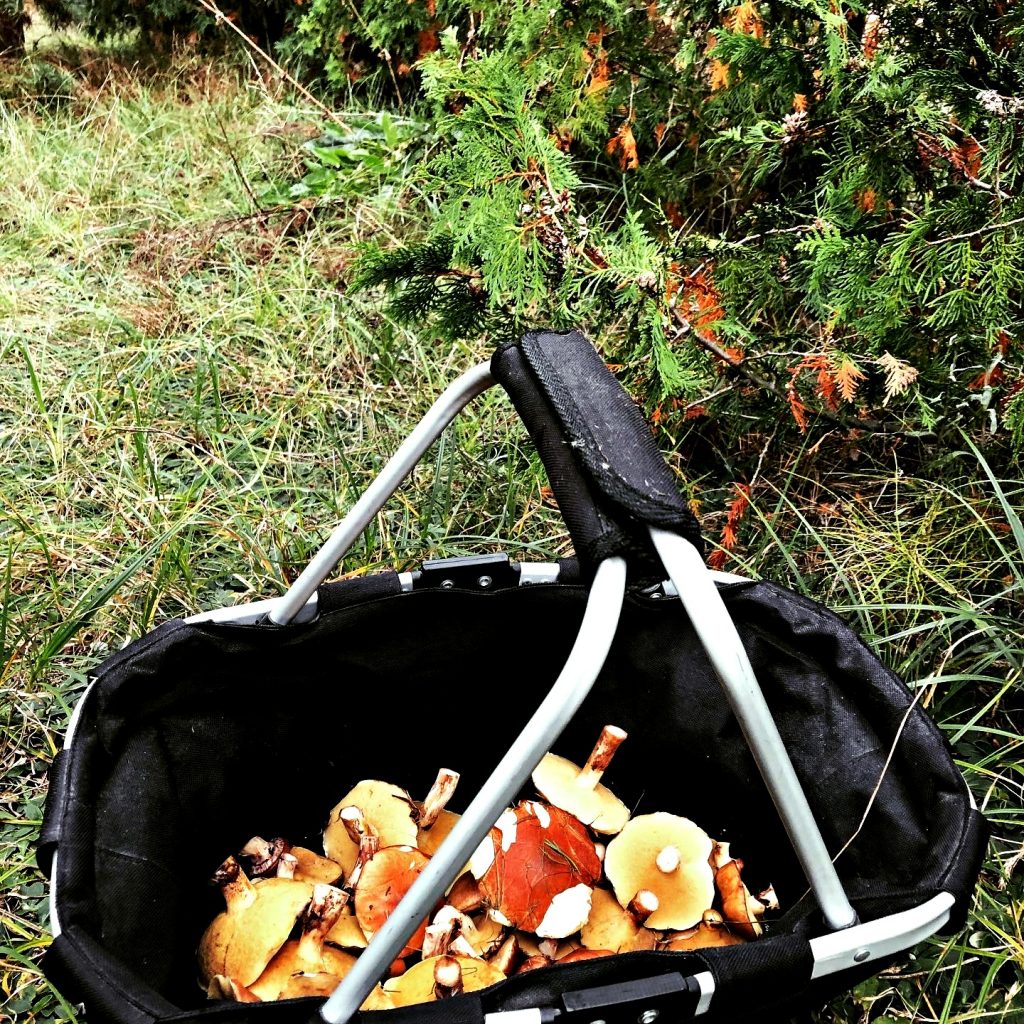 Enjoy! Smacznego:)
Comment on the post if you have questions, other ideas on the recipe or just enjoyed reading. I would be happy to see your thoughts on my posts!
Thanks for liking and sharing my recipes to your friends – it helps to develop my blog!