This Chłodnik – cold soup – my Grandma was making us quite often, we loved to eat it accompanied by boiled potatoes sprinkled with sauteed onions and/or fried bacon. I remember that we used to have only one shared plate of potatoes (with onions, bacon and dill) for the whole family and we would scooped some potatoes and fill the spoon up with chłodnik from our own bowl.
Chłodnik – cold soup is easy and really quick to do. It's enough to cut the vegetables and combine them with sour milk or other favorite milk drink, such as buttermilk or kefir. We've usually used sour milk- zsiadłe mleko, as it was the most easily available at that time. Our neighbor had a cow and we used to get fresh milk from her. My Grandma would left some milk on the counter covered with a cloth and after 2 days sour milk have been ready. Now it is hard to make a decent sour milk out of the carton milk or it may be even impossible.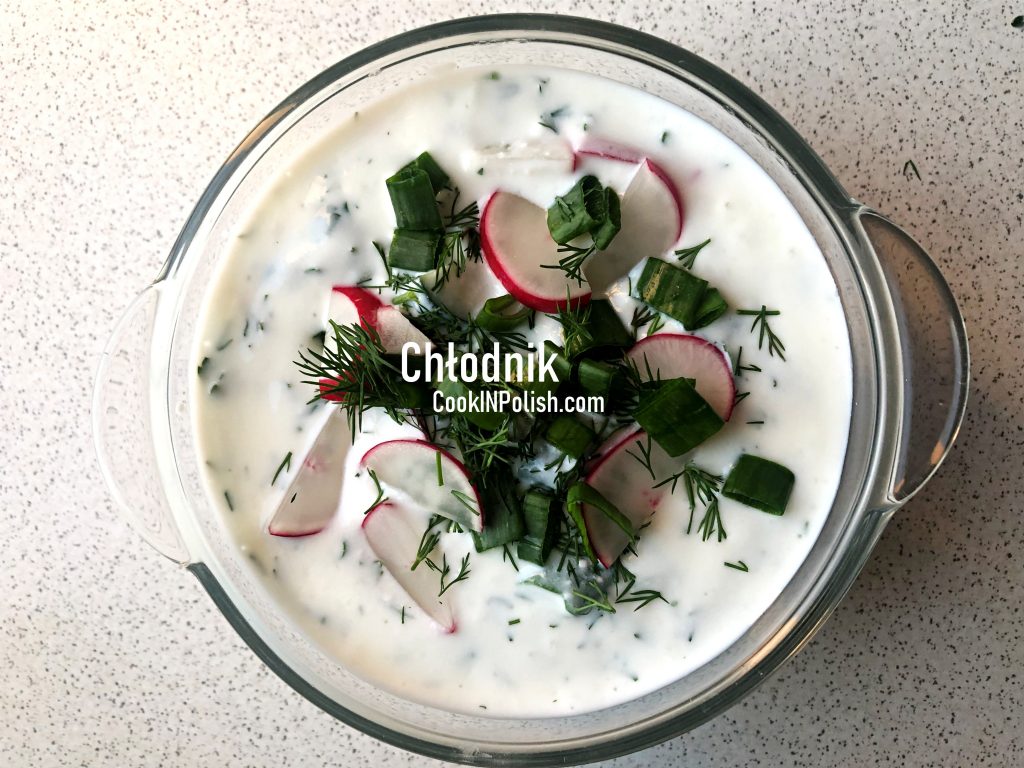 Ingredients
4 cups of sour milk – zsiadłe mleko or kefir or buttermilk or a mixture of them
medium cucumber
bunch of chives/ spring onions
bunch of dill
parsley
5-7 radishes
2-3 fermented cucumbers – I used shortly fermented cucumbers – małosolne
salt & pepper
2 tbs lemon juice or 1 tbs white vinegar
Transfer sour milk/ kefir/ buttermilk into a bigger jar or other container.
Clean vegetables. Chop the dill, parsley and chives. Add to sour milk. Adjust amounts of them to your likes.
Chop fresh and fermented cucumbers, chop radishes.
Season with salt and pepper, sprinkle with lemon juice (or white vinegar, whichever you prefer).
Stir chłodnik and cool in the fridge. Of course you don't need to wait, feel free to serve it straight away:)
Try also Lithuanian Cold Borscht, it is Chłodnik with beets, served with hard boiled egg. It's more rich and at the same time more time consuming, yet so worth it:)
If you liked my posts and tried my recipes, you can consider buying me a coffee. Or rather I should say: you can buy me a flour for Pierogi, cabbage for Gołąbki and beets for Barszcz:) This would help me to cook more and publish more delicious recipes for You. www.buymeacoffee.com/cookinpolish.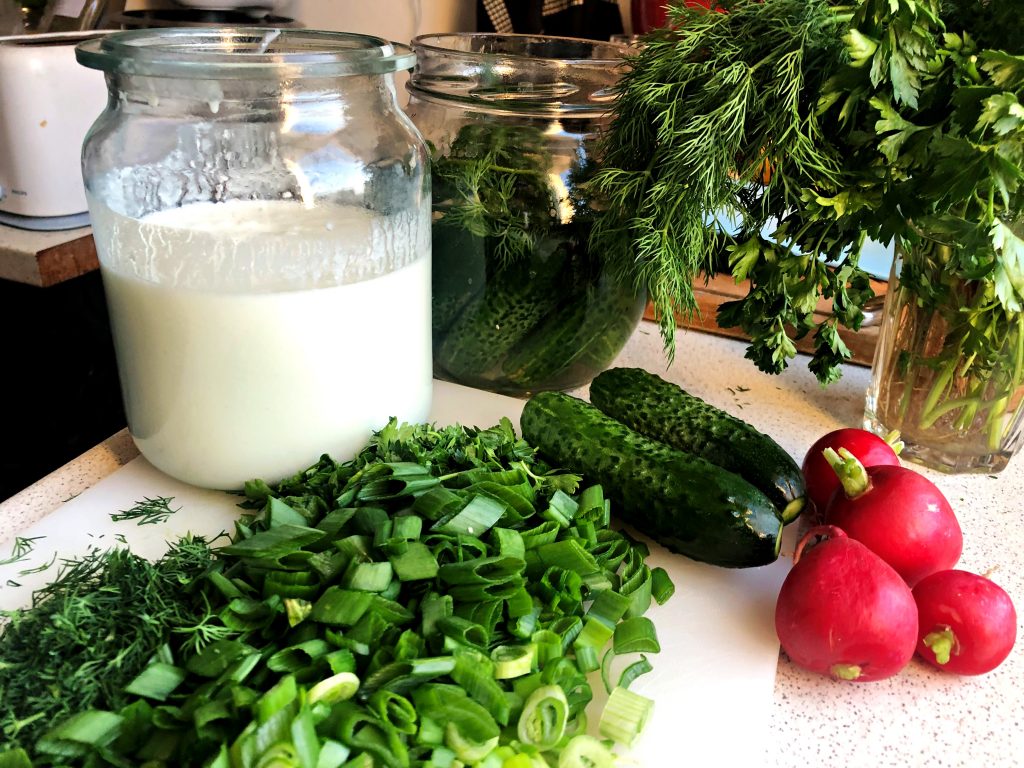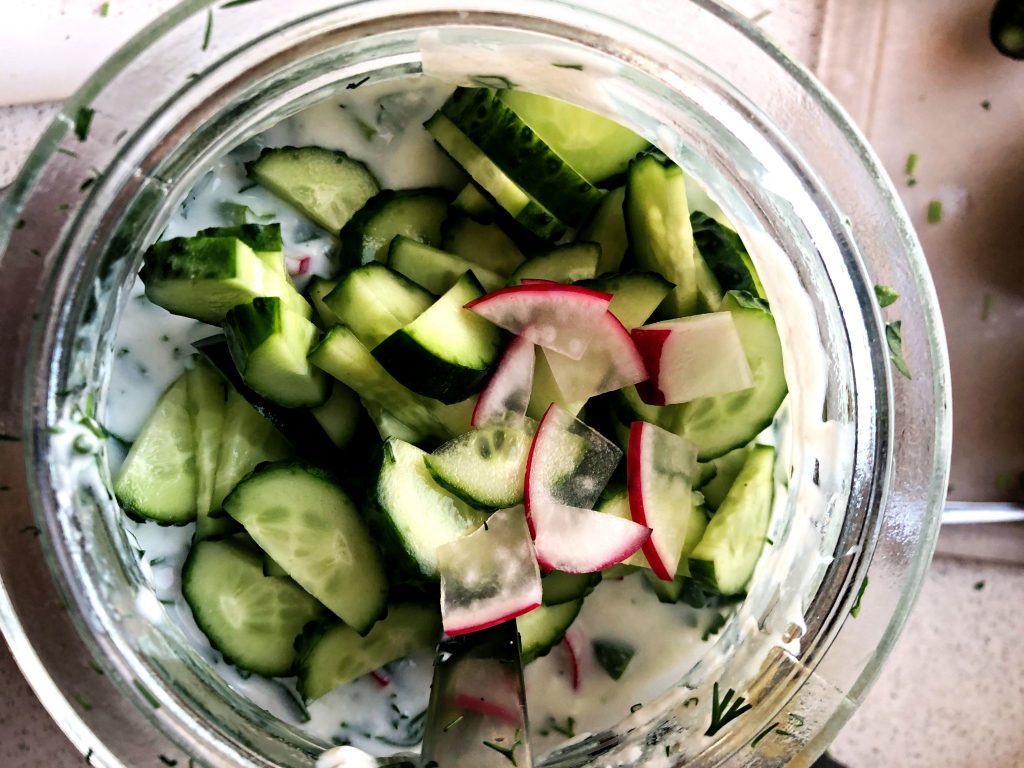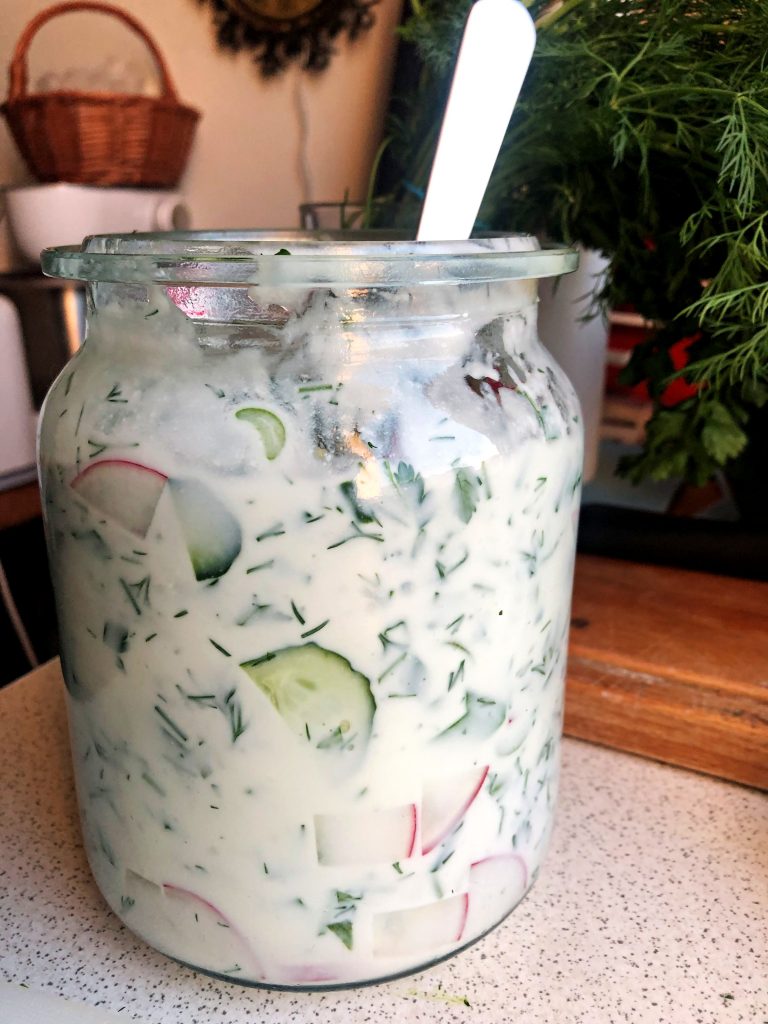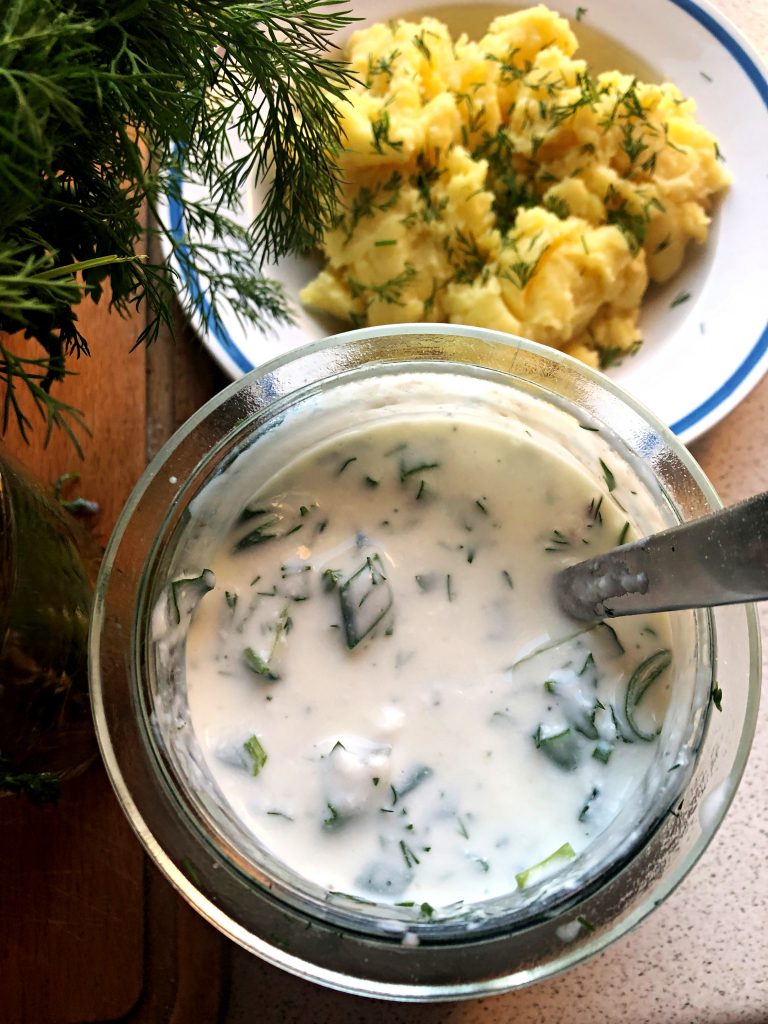 Comment on the post if you have questions, other ideas on the recipe or just enjoyed reading. I would be happy to see your thoughts on my posts!
Thanks for liking and sharing my recipes to your friends – it helps to develop my blog!